Just after the world was hit by Covid-19 in 2020 through 2021, there seemed to be less of covid concerns in some parts of the world in 2022. Shutdown places are now being reopened, friends and families now meet in person without the fear of contacting the virus, and events are being held in public places.
As these have been the doings for some traditional firms in 2022, some crypto projects like Luffy aren't left out too. However, the Luffy team stated that they will undergo temperature screening and hand sanitizing upon entry, and wearing face masks and practicing/keeping a reasonable distance will be appreciated.
At the time of writing this, Luffy is currently holding a pre-launch party in Japan today the 7th of May 2022. You might want to ask what Luffy is. Well, let's take a brief look at it...
From Luffy's official Twitter it's stated that they are the world's first anime project/token. And as seen on coinmarketcap;
Luffy is a community-driven token that was first built on the most secure and well-established blockchain, "The Ethereum Network," allowing investors and fans to stay decentralized. Due to the growth of the BNB Chain, Luffy Team has decided to develop the ETH/BNB Bridge, which is expected to launch in May 2022.
I also learned that Luffy isn't just the first Anime token in the world but that it's also focused on these parts of Blockchain.
DeFi platform
P2E gaming
Metaverse
World-class artwork
As stated above, the month of May 2022 is going to be a happy one for the fans of Luffy as they will be launching on smart-chain network (Binance chain).
Before the launch, the team has invited their fans and anyone who's willing to join the Luffy family for a pre-launch party in a hotel in Japan. The Luffy team has scheduled a list of activities for the event. However, these two are the most amazing;
Partnership announcement
Token burn
Partnership
Luffy Token Official has just partnered with shopping_io
to create a seamless means for Luffy fans to shop on Amazon, eBay, Walmart, and the Home Depot with $Luffy token via shopping_io
.

Token burn
According to coinmarketcap, Luffy has a total supply, of 100,000,000,000,000,000 Luffy tokens, 24hrs volume of $6,730,631 at the time I was writing this post, and a fully diluted market cap of $118,785,353.
The team burned 1% of their total supply during their pre-launch party in Tokyo. Before the time for the burn, they estimated the price of the 1% would be $1,000,000 as seen in the banner below;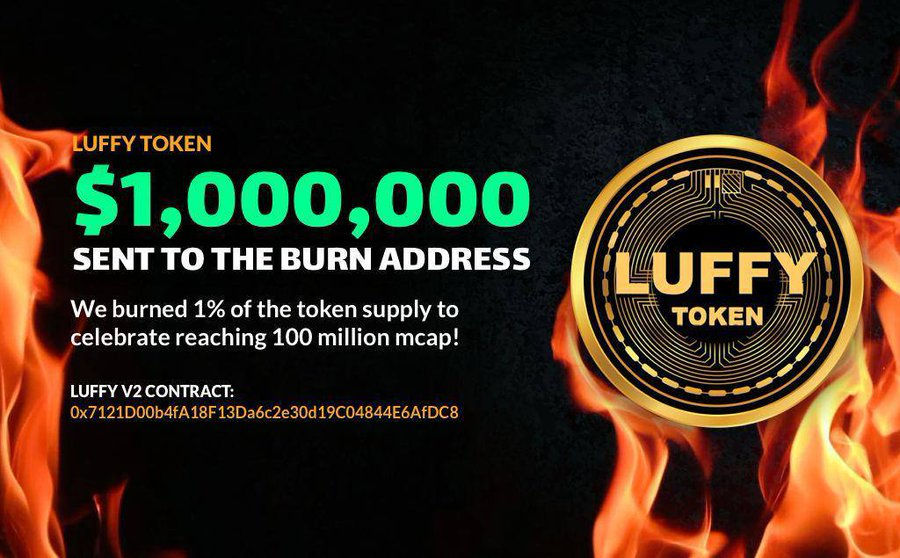 However, the 1% was worth
~$1,200,000
after burned. Luffy has no doubt performed well while major coins in the crypto space are plunging in price.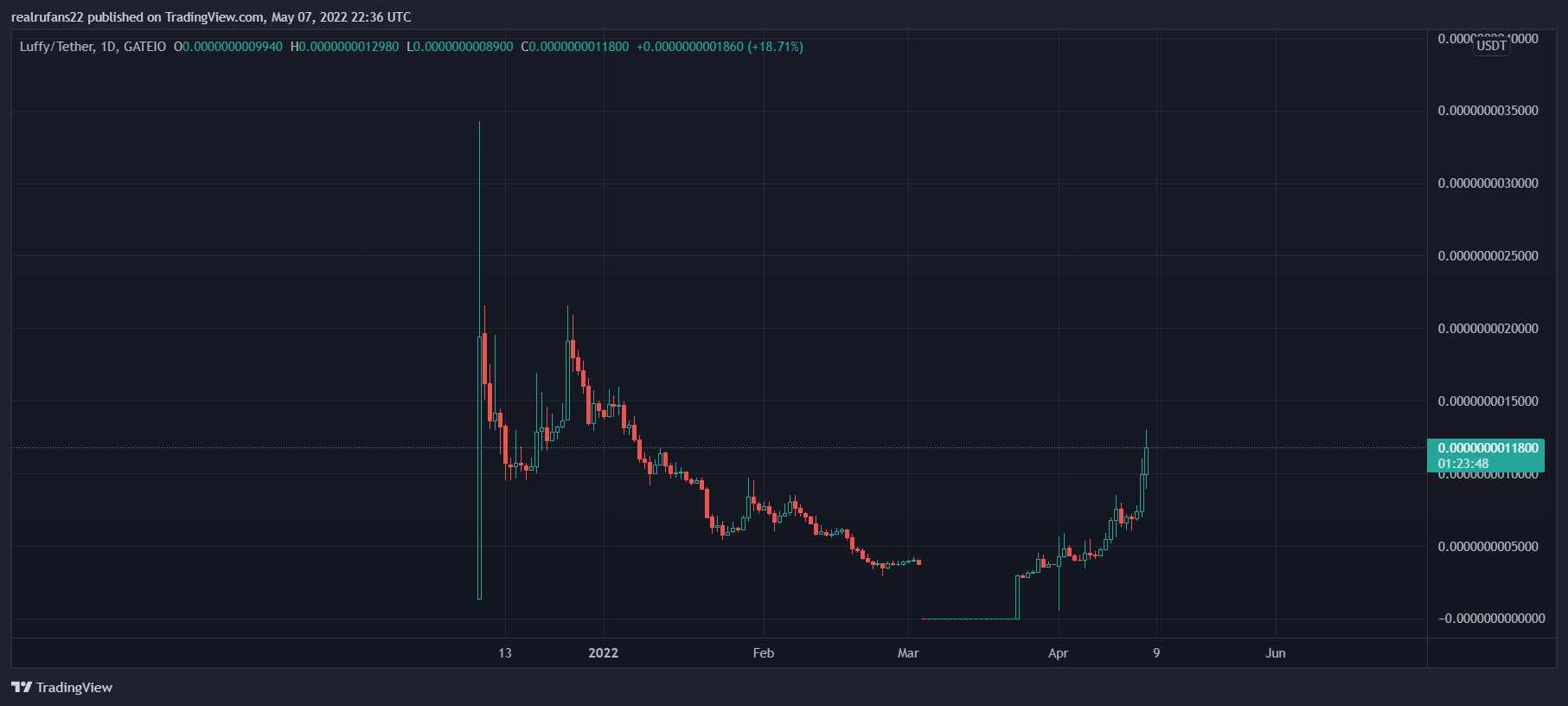 After the burn, the team tweeted that more burns will come up in the future.
I never heard of Anime coin before now and I think Luffy seems to be doing amazingly well this period. I wish them the best in their future actions.
What do you think about the Luffy project?
Posted Using LeoFinance Beta