I guess a lot of investors aren't aware of Justin Sun's dishonourable, criminal track record, and i guess it must be these naive individuals who have bought up the 750 million of USDD over the last month..,
Sad to say it's been USDD that's been the fastest growing stable coin in terms of market cap over the last 30 days...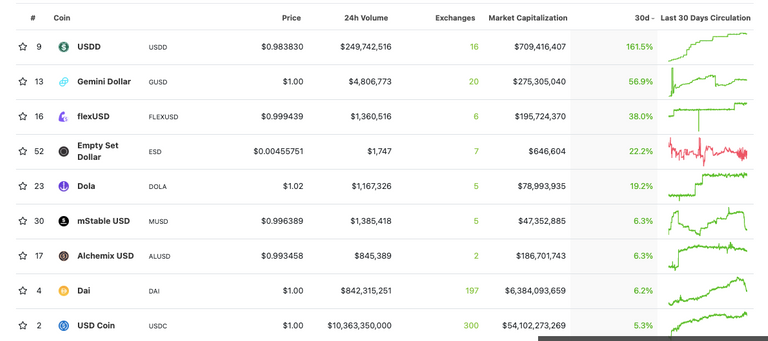 But the recent crypto-market turmoil is plunging USDD into what could be the early stages of a crisis... USDD has lost its peg and is currently trading at $0.98.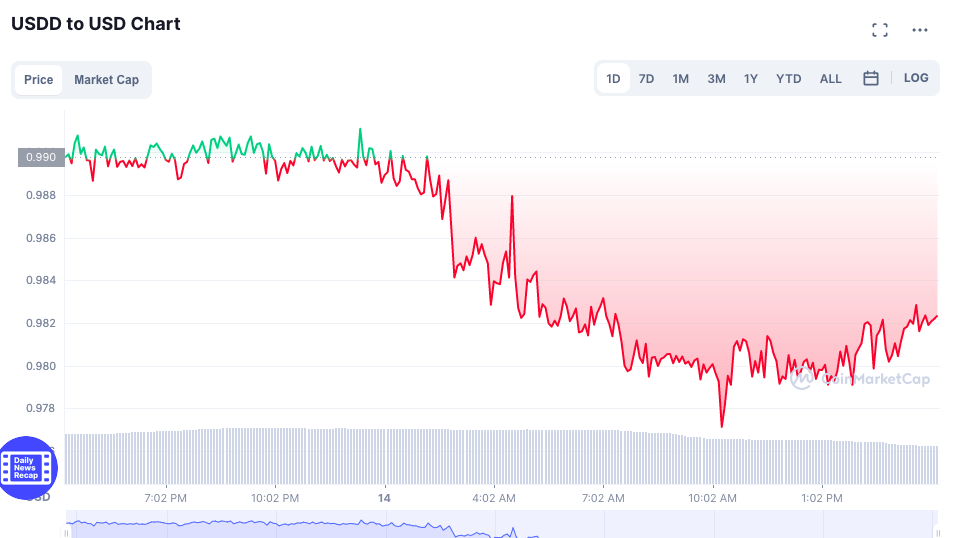 Of course Justin Sun sees this as a buying opportunity believing the PEG will hold following selling off some collateralised assets to help bring it back, mainly TRX, but the price of that has taken a battering...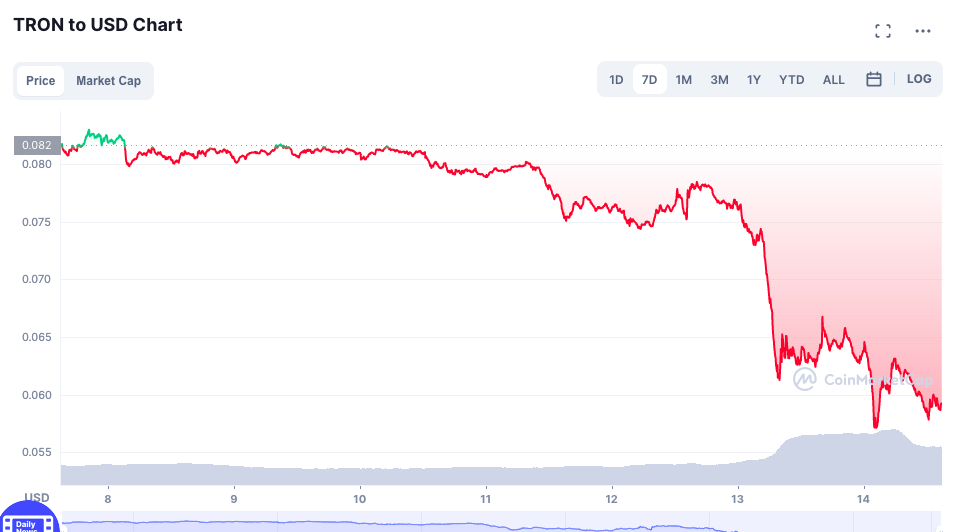 Of course this is in line with many other coins in the recent blood bath, but the thing is most other coins aren't acting as collateral for a new stable coin - Today there is a third less collateral being offered by TRX on USDD compared to a couple of days ago!
I'm really hoping this is the beginning of the death spiral for USDD itself, I mean there's a very high chance it will end up like UST eventually given the lies Justin Sun is already spinning about its collateral ratio (exaggerating it by using TRX as part of it).
But let's not forget TRX is basically Justin's original toy money so burning it is nothing to him, he just wants to prop up his latest stable play-thing for long enough to be able to cash out BIG and then enjoy diplomatic immunity.
I just hope this all crashes now where it'll cause a ripple rather than a wave.
Posted Using LeoFinance Beta