Given that I've moved to Portugal and back over the last two years this means I've also done TWO offloads of stuff in two years - one on the way out from the UK and the other on the way out from Portugal.
Both occasions have seen me offload a fair whack of stuff as it was simply necessary in order to be able to move long distances in a relatively small car, so now I'm in the situation where I need to buy more stuff to improve my productivity and general quality of life.
But I'm also a tightwad as I want to save up for some land and a van for a conversion, so I want to be as tight as possible with the stuff I buy, so i'm in what you might call a classic dilemma of balancing short and long term goals.
So I've spent a bit of time today thinking about what it is I want and what I really need over the next few years besides LAND and van....
Below I've listed the items in terms of how much value they'll yield me over five years as that's my relaxed time frame for securing LAND, the van I might get a little bit sooners!
NB economic value is only really one dimension of this, I'm considering value more broadly to include sheer quality of life improvements that I'll get with some items.
And I'm not including low value items under £20 unless they're part of a bundle!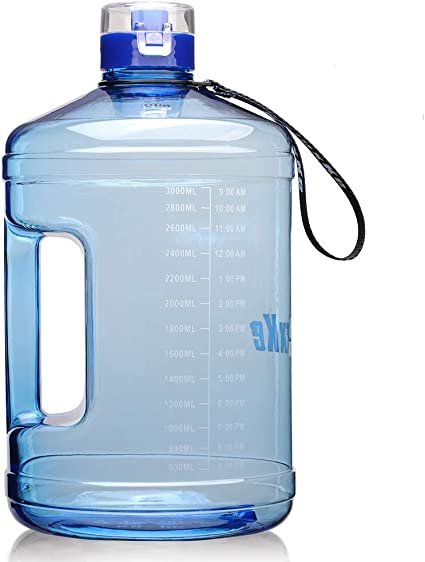 My goal oriented Christmas wish List...
A heated body warmer - £90 - I posted yesterday about whether to get another one and the answer is YES - these things are lush and with my heat the body not the space philosophy these things could save me an absolute fortune on heating bills, assuming I move into somewhere where bills aren't inclusive like they are ATM. Also these save on having to buy warm jackets - three heat settings so all I really need are waterproof layers which I've already got!
A portable gas heater - £100 - I don't want to be using the body warmer all the time and this is something I will use going forwards - easy to heat one room quickly and perfect if I ever end up in a yurt or cabin again and paying for gas in advance makes you budget more harshly - WARMTH = essential!
A new car battery - £150 (?) the current one is as old as the car - 7 years so it's due a replace! No way out of this!
Sometime soon a new MacBook air - £1000 - I've been using my current one for four years now, I'm planning on replacing it next year, I've got the money put by already - I might get 6 out of it, or more we will see... no problems yet it's still smooth. I mean this has to be the BEST value for money as I need this to make money!
Another cheap-ish desk top - £300 - I don't need much but I'll need to upgrade my back up at some point - essential given the amount of time I spend online!
Sorting out my work desk - £30-80 - I've got a decent desk at home but I think I need just a few things to make it work better - such as a wireless mouse (my last one broke), a few storage tubs to put things in, a new 4 way cable extension and charging cables for a proper, permanent charging stack, some paper trays, and TBH a decent fucking office chair which I don't have! Also a desk lamp would be nice for some extra lighting and a book prop to hold books up I work from.
Gym bag and large water bottle - £30 - my last gym bag served its several years and got holes in the bottom, now it's time to upgrade also my new gym doesn't have water fountains so I've already ordered a 2.2L water bottle which should see me through a workout and a sauna session.
A Mora survival knife - £10 - I lost my last one - a basic good cheap survival knife, I might even get two!
New running shoes - £200 - we are getting to the point where the outdoor running shoes need an upgrade - I'll aim to get two pairs for the money!
Walking shorts/ trousers - £30 - I simply need another pair of decent trousers. - I'm getting by ATM with one pair of king trousers and then military combats and alternating between them - I also have some uncomfortable jeans and old walking trousers which are a bit fucked - it's really the shorts I need for summer, but I may as well get the trousers for NOW!
Some sociology text books - £100 - just vital for updates - they'l make their money back.
Various tools for doing a van conversion that I don't already have... no price for this as I'm not sure what they are, but I'll probably have to spend a few hundred squid when I get a van, something to keep in mind fo sure!
Wants but not on Santa's list
(In other words lower priorities!)
A new Garmin - the charger on my old one is lost (it might show up hence why not a priority) and I can make do with Map my Run on my phone for now, but I would like one for the gym.
An Esee (or similar high quality) survival knife - a much more expensive knife! Would love one but no need.
A two person tent and sleeping mat - for camping with the GF this summer - I probably will get both but we won't be camping for six months yet, so no priority!
A new electric toothbrush - the batter on my five year old one is getting a bit fucked, but it still works - ideal would be to upgrade but I'll happily keep charging it once every three days rather than once a week like I used to!
Another snoodle - I did have two but the GF's hijacked one of mine - so now we have three between us, but between jumpers and my heated body warmer I think I can get through winter with just the one!
A microwave - the GF says one is essential but that's just because she's Gen Z and basically just wrong, I can live without one!
A PS5 - I do want one but it's just not time yet - another decade for me to retreat into a computer game binge at least me thinks!
Not sures
An escape from the city survival bag - I'd love one with all the gubbins, including a good actual 40L rucksack but I'm just not convinced civilisation is going to collapse anytime soon, but then again one can never predict these things and it's good to be prepared!
Paying to get a professional homepage on my blog...? I really need to consider whether this is worth it....?!?
A proper battery charger for A batteries that doesn't overcharge them - I'd like one, but I just don't get enough use ATM also more and more devices are USB charging, so would this be worth it....?
A subscription to The Week magazine - I used to really enjoy this but I'm 50-50 about whether I want to pay for something I don't actually need, but I love it, I am leaning towards it and I do get decent writing ideas out of it too!!!
Wish list final thoughts
TBH I want less stuff than I'd thought which is nice although I'm sure the list will expand over the coming months but for now it's all good!
Posted Using LeoFinance Beta