We learn something new everyday, I am used to knowing Binance, Huobi, upbit etc as places to get your Hive from. But reading @chronocrypto post on how to get Hive using Apple Pay got me amazed.
Buy Hive with APPLE Pay?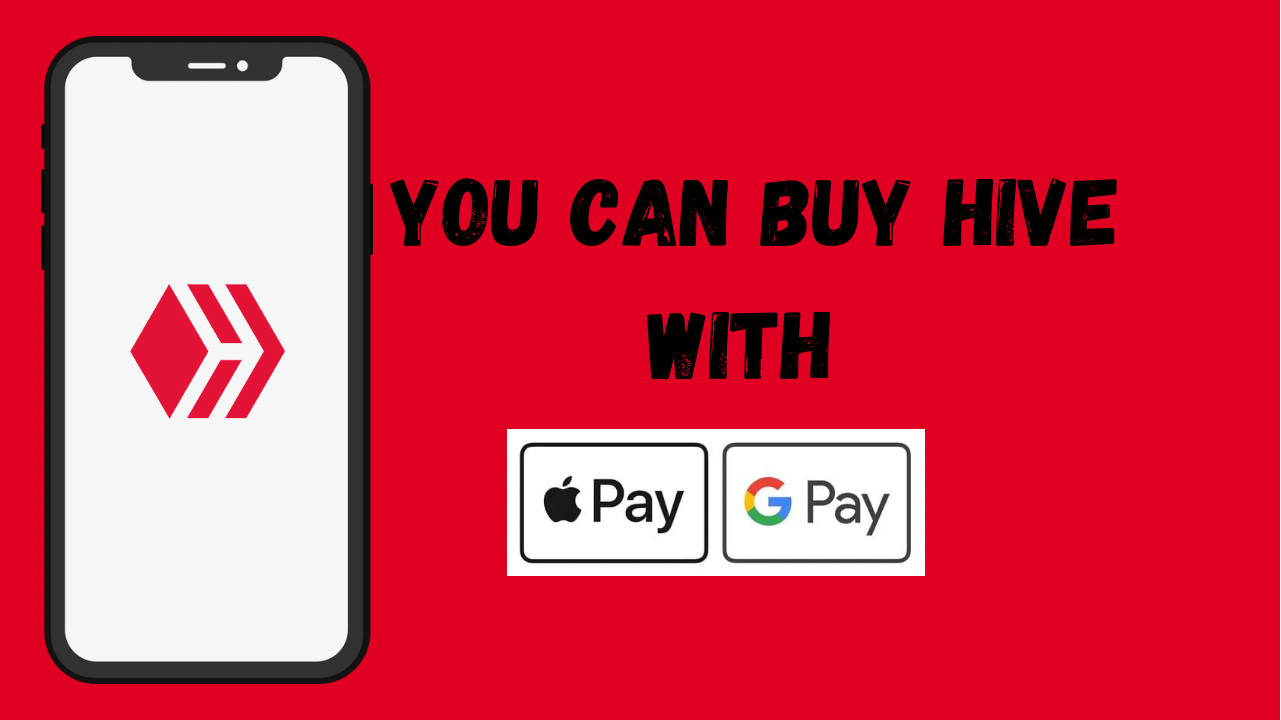 So apparently you can get Hive with Apple Pay or Google Pay using transak, but you are going to pay some fees for the transaction. This works just like simplex, you pay with your debit card, put the crypto address and then hit send, you get debited and get your coin or token delivered to the address you inputted. But transak has extra options.
The site:
This transak site lets you pay through Apple Pay or Google pay, which is a different payment feature.I haven't used these payment features before because they are not common in my country.
In the journey of decentralization and web3, I guess this is another way of getting crypto without the centralized exchanges. They don't have a wallet in which you can store the coin. You provide a wallet address you want the coin to get sent to, pay and it gets there. There are varieties of coins you can get on the platform. As usual, you need to do your own research on the platform before you start putting your Apple Pay or Google pay details. There are varieties of payment options to choose from based on your country.
For instance:
I chose British pound and it gave these payment options: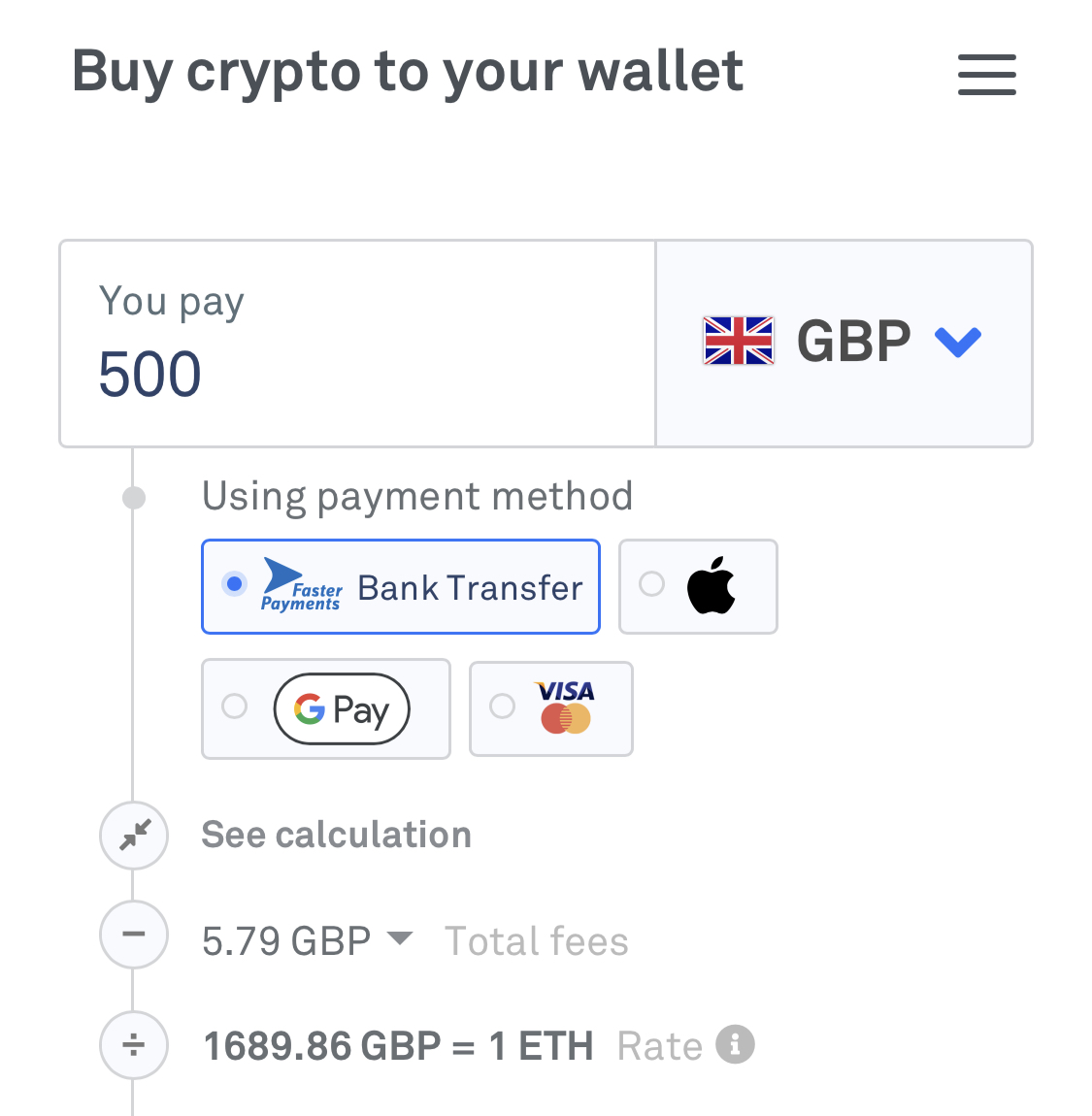 I clicked the USD option and it gave these payment options: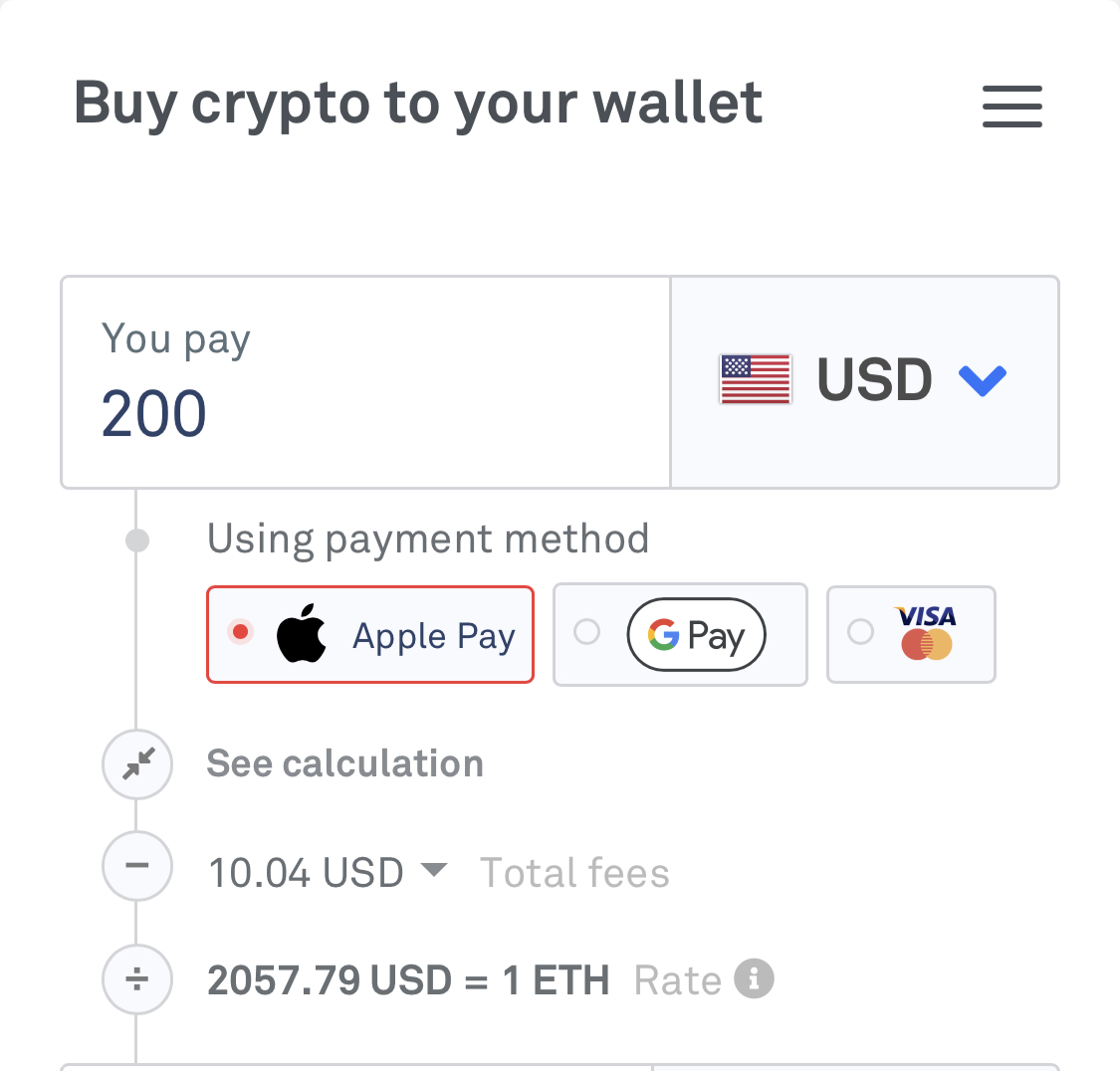 I clicked the Euro option and it gave these payment options: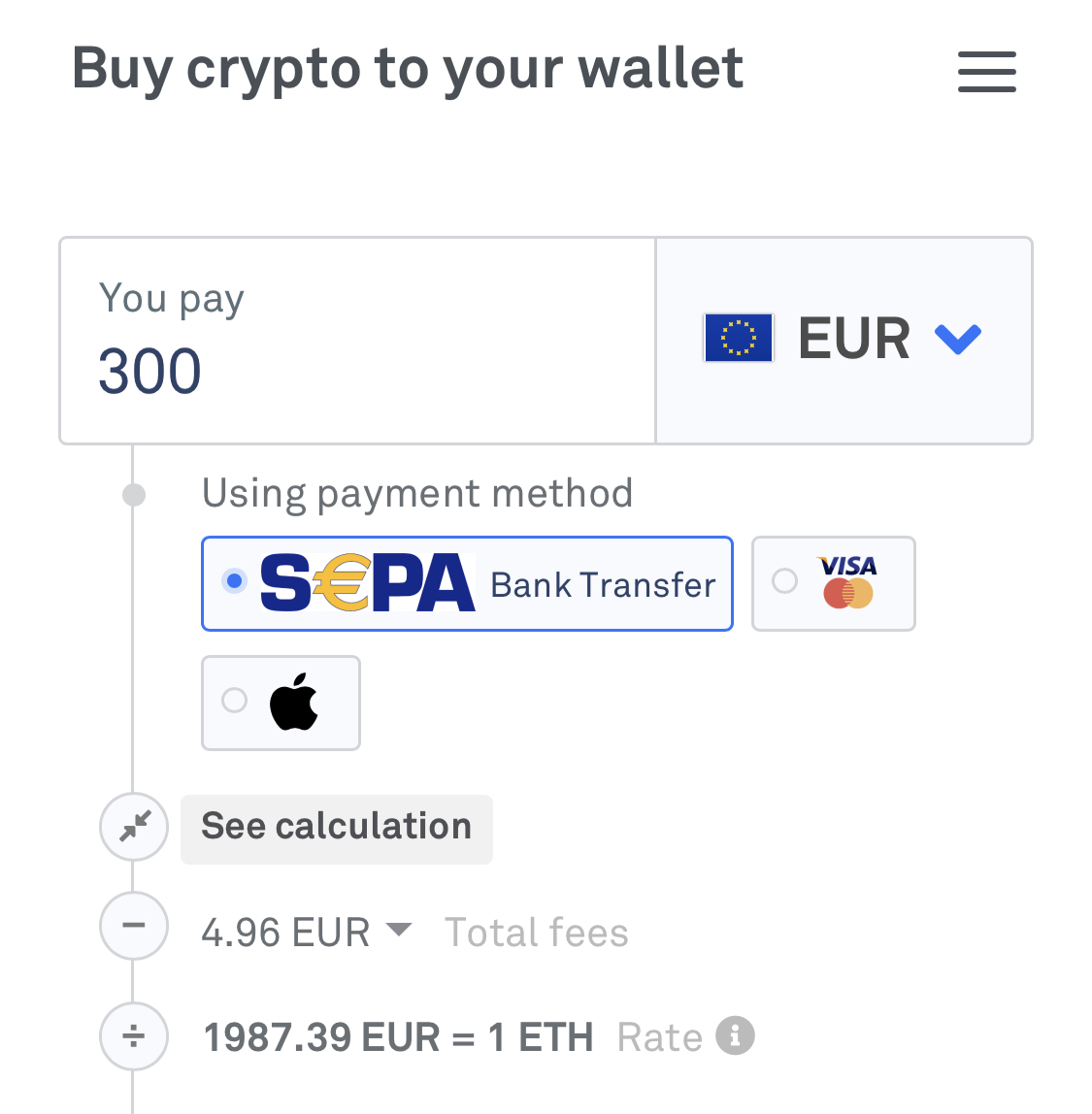 So each country's currencies have their acceptable payment method.
Unfortunately this feature is not available in Nigeria, because the government has banned financial institutions from trading crypto, so as long as the transaction is done with our ATMCards or banks, and clearly shows a crypto transaction description, then the bank account is at the risk of getting blocked by the authorities.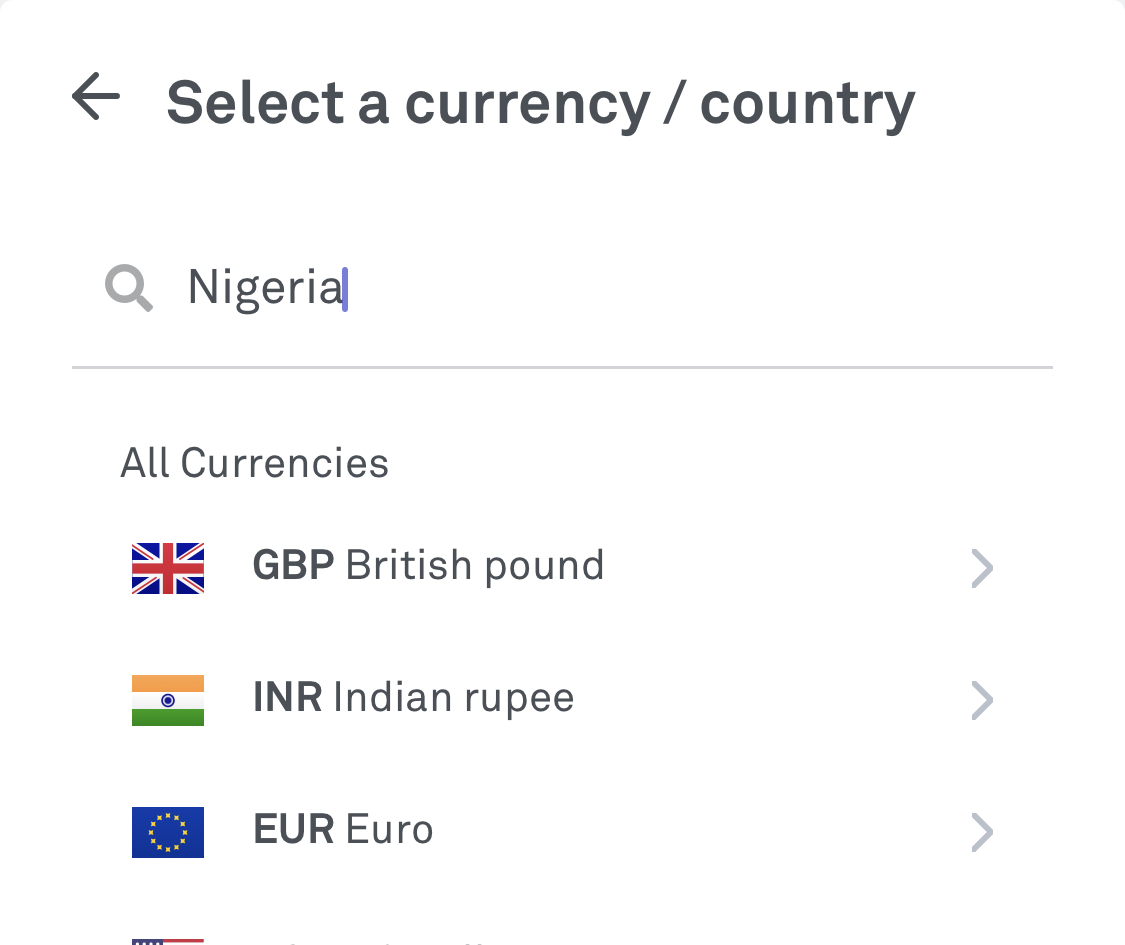 But if you stay in a country with no ridiculous crypto law, or it's a crypto friendly country then you can try it out. We need that Hive exposure and giving people other options to get Hive.
Buying and transferring Hive is very simple, you choose Hive in the list of crypto to buy by typing Hive in search bar.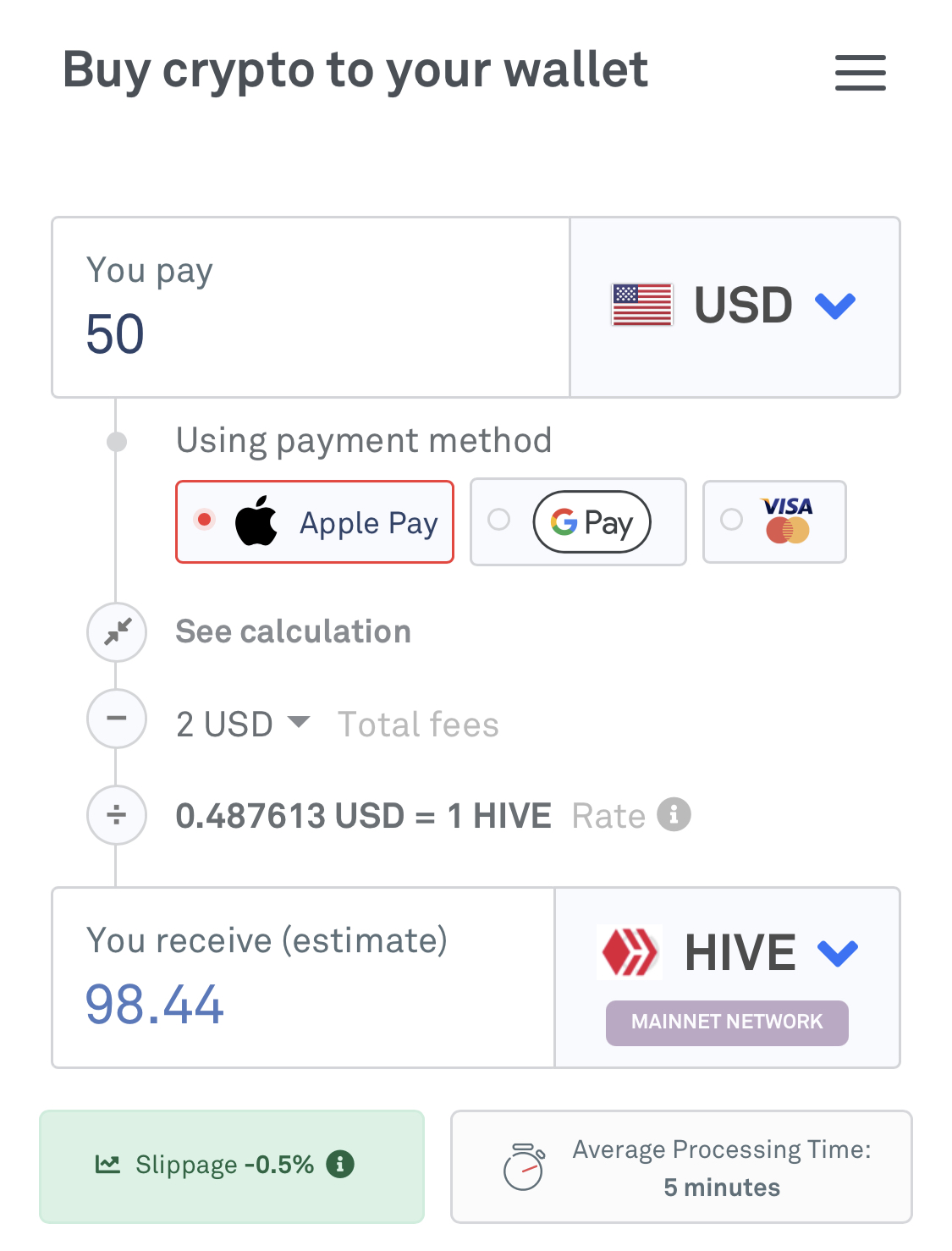 Click the payment option like Apple Pay or Google pay then, Buy Now and it redirects you to where to put your Hive Address wallet and memo.
Just a click away and you have your Hive, the fees differ as I tried with different prices, according to my calculations it charges 3% fee, and the limit you can purchase is $1500.
Anyways, before you start buying from this platform make sure you are transacting from the legit site. Just so you know, this another Not a financial advise post.
Posted Using LeoFinance Beta