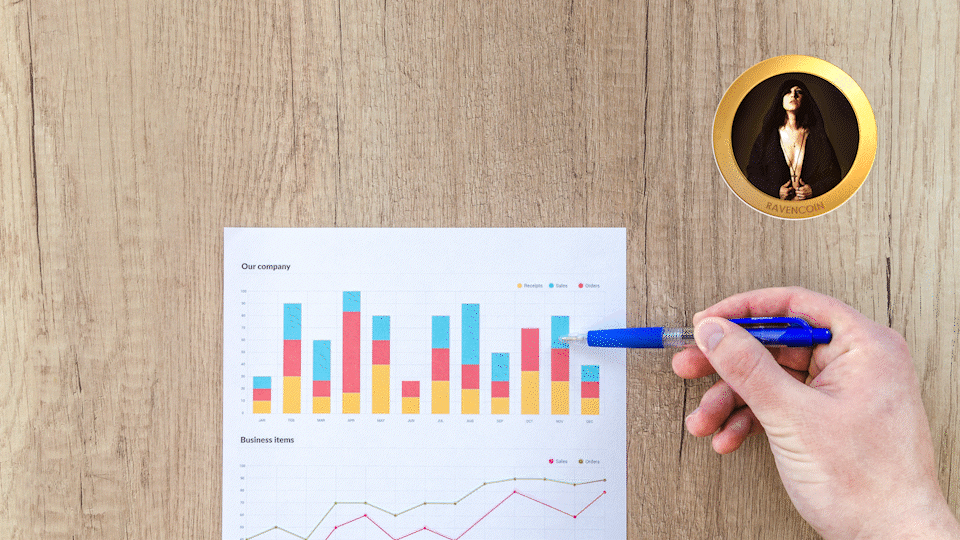 Hey guys! 😊
How are you doing today?
This is my second post of the series Beeing A Creative On Hive. Apologies for posting it so late! My plan was to do it around every 2 weeks. But then a music contest came in between. 😄 They are looking for music for a WAX game and I produced 4 songs for the contest, that took quite a while. Afterall I am still a musician in the first place, so producing music will always be the priority. And as a gamer it would be awesome to get my music and my name into more crypto games! So keep your fingers crossed guys! 😊💜
My plan was to make the second post about chances of using Hive as a blogging platform. But I realized I need to do some sort of overview of a bunch of possibilities in Web3. I am only using a tiny little fragment of all that Hive and WAX (and even all the other blockchains) have to offer. But that is already enough to fill a few dozen of posts. 😆 So let´s go. I am sure guys, many of your already know all this. But I am writing these posts as a help for people who are just start out.
I am no financial adviser or adviser in any other form. I will just show up my way of doing things here on the blockchain. If some of this helps you or inspires you, good! 😄

#2 Web3 - Overview Of Possibilities
The Old World
I call it the "old world" because I left most of it behind already. Blockchain feels like a future oriented parallel universe and is so different from the "normal" world. Because so many things are handled so different here. I think one of the biggest reasons for feeling so different here is the decentralization.
The normal world is ruled by big companies, in my case big music labels. Ok, of course there will always be whales and big players, even here on the blockchain, but still I experience it´s very different. It´s like all the people who are fed up with the system of the normal world come to web3 and try to make it different, which is great! And the biggest chance many of us have.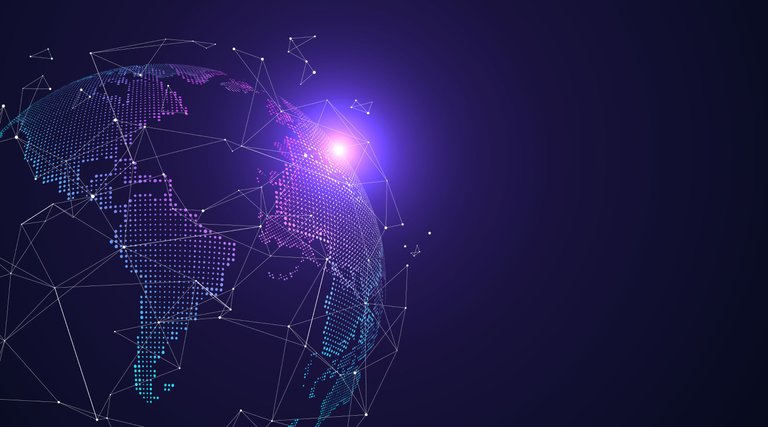 What does it mean to be a small independent musician in the normal world?
If you are not signed by a label, you have quite a hard time out there to promote yourself. There are endless promotion services out there. But many just put you in bot playlists and want a huge amount of money for this. I spent quite alot on this during the first years, and it never helped getting any real fans who stayed. It´s clearly a waste of money but like many other artists I came to a point where I was frustrated because it was so hard to get my music out there so you try out every possibility there is. But this is really a "fake" business and only there for making money out of the frustration and hopes of the artists. I doubt that it´s much better to be signed by a label though. This brings other cons with it.
The world is full of musicians. And to be honest, not only with good ones. Sorry to be honest now but I am an honest person and just need to speak that out. Sometimes I am quite shocked of what shit is out there. People just rip some beat out of Youtube, record some bad rap over it with a very bad audio quality and call themselves musicians. Don´t get me wrong, it´s not wrong to use beats others produced and rap over it. If you are a good rapper and provide a nice quality, awesome! But if not, don´t you wanna learn how to make your songs better? I have seen so many good musicians out there who are sooo underrated, who really know their business. Who spent years and years learning the profession of compose, mix and master their songs. And yes, it IS a profession. You cannot learn professional music production in one year. But all these people still need to compete against all the shit out there, and they have hardly a chance to be heard by anyone who can help them grow. That´s sad and makes it even harder.
What are you income sources as a small independent musician?
This list is quite short sadly.
1. Sell your songs
Well that´s not as easy as it sounds. People are used today to get everything for free in the internet. Why should they pay money for a song instead of ripping it out of Youtube or somehwere else? And the prices have been ruined by Amazon and co. If I sell a song at Amazon, Amazon decides on the price for how much my song get´s sold. Usually 99-129cents! Yeah, sounds crazy right? But from that cents, Amazon usually gets around 35-40%. That means if I sell 1 song I get between 40-80cents. This needs to be payed tax on now. In Germany normally between 15 and let´s say 30% if you are not earning alot of money in total with all your jobs. Meaning 28-68cents go to your pocked. If you start calculating the cost of mastering a professional song, distribute it and so on. How much song do you need to sell to make a living? I don´t even wanna calculate anymore...
2. Get people to stream your songs
Same here. If you are not part of a big music label, you get alot less for your streams. Meaning around 0,05-0,2 cents per play e.g. on Spotify. Wow! This time, I don´t need to make the calculation haha.
3. Become part of a royalty collecting society (like the german GEMA)
Well that at least brought me another maybe 150-500 Euros per year. But if you are in one in Germany that means you are not allowed to send your music to many independent radio stations and alot of other disadvantages. So that doesn´t really make much sense as a small musician either.
Of course there are other options like participating in contests, which is nice cause I won first place in one once. Brought me 600 Euros, but that was mainly it. Also selling your music to music libraries so that everybody can use them. I never tried this, because this means alot of work and the income wasn´t really good either.
I am not saying you cannot make a living in the normal world as a small musician, but it is very challenging and can be quite frustrating. I never managed to get it done. Because everything only relates on how much music will you be able to sell mainly. Income sources if you are not a live musician and play alot of shows are quite limited.
---
▶️Which possibilites are there in Web3?
Now that´s the interesting part. The most important thing to say here is:
You cannot only earn with your final product. Whether it´s a song or other art doesn´t really matter.
But you can earn during your process!
If this world is new to you: Yes you heard right. You can earn during your process of making art! And that opens up so many possiblites! Let´s have a look at an overview of some of these possibilites.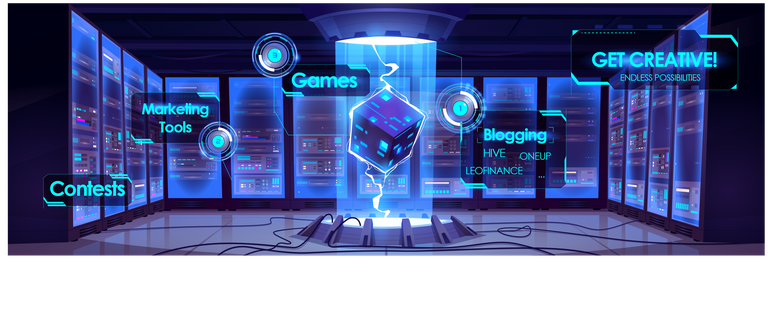 ➡️ Blogging
Blogging on Hive is fun and opens up alot of possibilities. There are different frontends and communities for almost every interest, so you can find exactly the right audience if you use the right frontends/communities and tags. You can earn alot of different tokens, not only Hive.
➡️ Marketing Tools
Web3 or even Hive based Marketing Tools, awesome! We will check out email marketing tools like Listnerds, social media marketing tools like Liketu, and "normal" marketing tools like Twitter which are closely related to Hive.
➡️ Games
The Hive game scene is still small, but it has already an awesome game for featuring musicians, and it is always possible to send music or artwork for games. No matter if you are a musician, graphics designer, animation artist, developer, the gaming scene needs all this and you can find your spot here! The WAX gaming market is much bigger and we will also talk about that, as Hive and WAX is closely related. And many crypto people are gamers, so this really is a chance to get your name out there.
➡️ Contests
Whether it´s music contests for games, writing contests in Hive communities, photo or art contests, Hive has sooo many contests, you can spend the whole day just making art for contests. And sometimes the prizes are pretty crazy! There are also communities with different topics each week where you can send entries, it´s not a contest but the rewards you get from upvotes on your entry post are pretty awesome too!
➡️ Discord Communities
The crypto world is closely related to Discord. Almost every project has their own Discord server. I spend alot of time per day in Discord servers. It helps to stay up-to-date with a project, win tokens or NFTs, and most important connect with people to build friendships or even partnerships and collaborations. This is a very important tool in marketing your art.
➡️ Tokenization
Well that is also possible: Create your own crypto token! That gives you alot of possibilities what you can do with it. Be creative and start making usecases for it! I seemed to be the first musician on Hive who made their own token and using it the way I do. So you see: Here are many possibilities to also be the first one to do something and stand out from the crowd. That is great! Something which is much harder to do in the normal world.
➡️ NFTs
Hive and WAX have platforms where you can create your own NFTs, whether it´s songs, videos, graphic files, whole albums and packs. Making NFTs really made me thinking in so many new creative ways. In the normal world I always thought everything is about producing songs. But here are endless possibilities. Yes I know I use this word alot today! 😂 But it´s really making me happy that I can experiment and be creative in so many ways.
➡️ Non-Art Cryptostuff
There is much more to discover which has nothing to do with your art directly but it will help you stack up more crypto value. Such as cryptobrowsers which mine you tokens or staking tokens, swap-pools, etc. etc.
➡️ ???
You think that´s all? No. There are so many more possibilities in the cryptoworld! Now be creative and start to think what you can do in this awesome world! I am sure you will find a niche with something awesome that no one ever did before, because it´s still possible here!
You see, these are MUCH more possibilites than I had with my songs in the "normal" world. Because not only the final product earns you money but also the process to it. And that is just incredible.
We will talk about all these topics during the next months. If you have any suggestions on topics or tools that I don´t know, please let me know. I am very interested in this!
Thanks for reading and see you soon! 😊
Best regards,
RAVEN 🐦
---
See all posts of the series here.
#1 Introduction - Personal Background

---
I am very thankful for everyone who supports me on my journey!!
Posted Using LeoFinance Beta