So you've probably heard by now that Splinterlands is not immune from the crypto winter that we have been going through. Like many other tech companies, they've had to layoff a good chunk of their staff to extend their runway.
It is unfortunate, but that's how it goes sometimes.
So what can we as members of the SPL community help the situation?
Sure, we could just go out and spend a bunch of money on packs, but that's not actually something people are going to do if the incentives aren't already there. And if they were, then this wouldn't be an issue in the first place.
The single biggest thing we can do is get the SPS flywheel moving.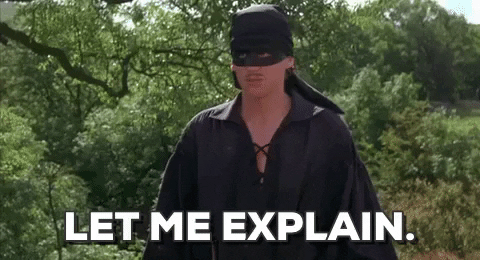 Splinterlands is a part of the crypto universe. I look forward to the day when we can say it has decoupled from the slings and arrows of crypto volatility, but today is not that day. When BTC drops 75% from its highs a year ago and almost every other coin drops 90+% then we are going to have a slowdown in all economic activity in the Splinterverse.

So how does the SPS flywheel help?
Imagine this scenario:
SPS peaked on launch and has been grinding lower ever since. That's actually fairly normal for an inflationary governance token.
We see SPS bottom out at 0.02.
Then it starts slowly rising. 0.03. 0.04. 0.06. 0.09. 0.13. 0.20. 0.25.
Before you know it, it has 10x'd while BTC is still going sideways and bad projects are imploding left and right.
When one of the largest players in the space has a coin that 10x's that's the kind of thing that gets noticed. This is built in marketing to the defi crowd, which is full of people that already understand NFTs and tokenomics. As Splinterlands gains more of their attention, some portion of them will enter the ecosystem and start to bring in fresh capital that will buoy everything else.

How will the SPS flywheel actually do this?
When DEC is above ~1050 splintoshis (aka 0.001050) the SPS burn mechanism will make an arbitrage loop profitable.
Let's say SPS is at 0.05. I could burn 20 SPS (1 USD worth) and receive 975 DEC. That DEC is worth 1.02375 USD. I can then sell that DEC to the liquidity pool and receive 20.4 SPS.
That 0.4 SPS extra is what we call profit.
And the price of DEC will be pushed down a little bit closer to the 1000 splintoshi par value.
Repeat, repeat, repeat until the arbitrage is no longer profitable at about 1025 splintoshis.
So that will keep a lid on the price of DEC. But notice what happened on the SPS side. SPS was burned and then more was bought. So this arbitrage loop creates buying and burning rather than buying and selling.
Once the buying and burning pressure exceeds the emissions and selling pressure on the market place the price of SPS will start to rise.
This is the genius of the SPS-DEC system. It funnels all the demand that people have to use the transactional currency of DEC into the governance token of SPS. It also is not subject to implosion like we saw with UST because there is no way to go backwards and burn DEC for SPS.
But like I said, it funnels all the demand that people have to use DEC. If there isn't sufficient demand for DEC, the whole thing doesn't work.
But it gets worse. Not only do we have a lack of demand for DEC expressed by the marketplace, but we also have some 6 billion DEC already in existence that we would need to burn through first and take out of circulation.
So the necessary pre-condition to get the SPS flywheel going is to suck up the 6 billion DEC in the market and make people want to continue to use even more DEC.

Sounds great, how do we generate demand for DEC when there currently isn't much?
Over the past few days I've seen a few proposal that I think have a lot of merit:
DEC bonds for land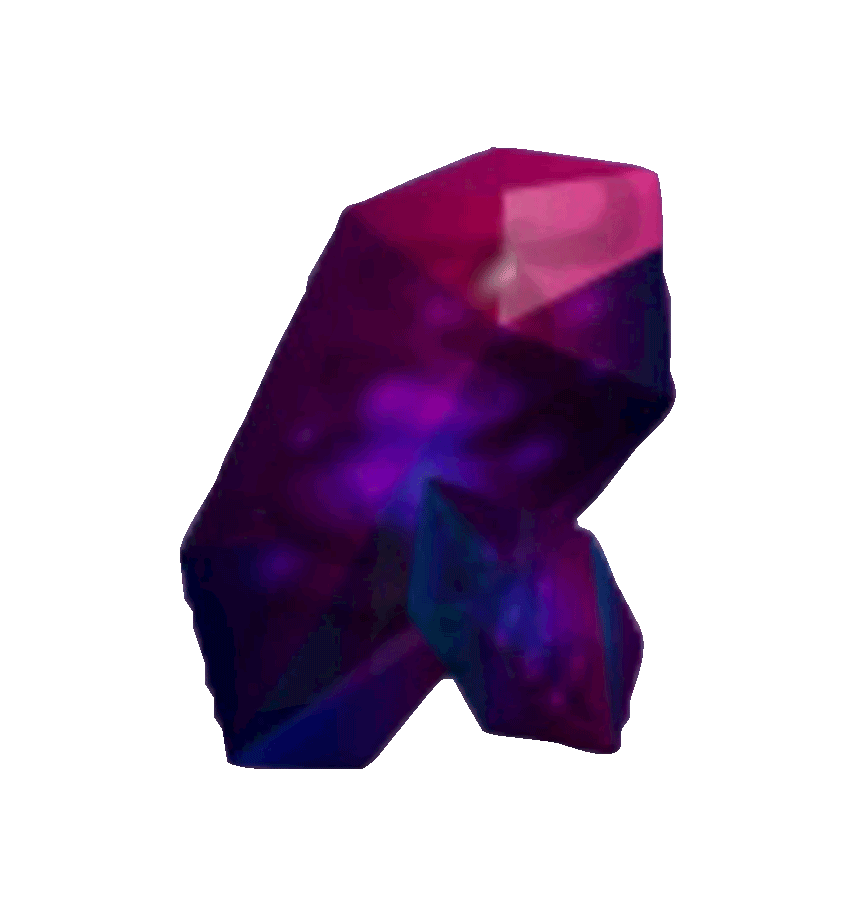 We know that lands are going to require upgrades. Those upgrades are going to cost DEC. It's going to take... probably a lot.
So the idea is that a user could pay DEC today at a discount against the DEC upgrade costs in the future.
We don't know exactly how long into the future deployment is going to take, so instead of discounting future flows by time like a normal bond we would discount by size.
Example:
I want to pre-pay for 50,000 DEC worth of upgrades. Splinterlands charges me 47,500 DEC (5% discount) for that bond which I will get in the form of a NFT. When lands finally come online, I will be able to redeem that NFT for 50,000 DEC in upgrades.
or...
I want to pre-pay for 1,000,000 DEC worth of upgrades. Larger size, larger discount. Maybe I get a 20% discount at the 7-figure mark and it costs me 800,000 DEC today to lock that up. This also helps account for the uncertainty if I'm actually going to need that much DEC.
Fun side effect: a whole secondary market in DEC bonds could develop. Just like we see the values of normal bonds fluctuate with the overall interest rates available to traders we could see the resale value of bonds fluctuate as get more definitive info about lands. Once lands are fully deployed then there should be no discount at all unless people actually bought more bonds than can be used on lands in total. Unlikely IMHO.
For myself, I have a ton of land. I would be locking up DEC for a sufficient discount on the daily.
Advantages: Would be fairly easy to code. No game balance changes.
Disadvantages: It's very economic and not in the "fun" category.

Cheap promos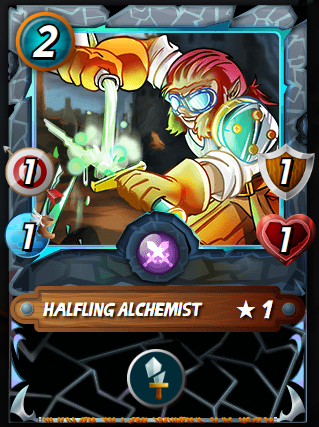 I think the Halfling Alchemist is the best card in the game. It was a limited edition promo for the BTC halving. I don't remember how much it cost, but it was fairly reasonable. It's a good card, but not OP. It's limited enough that you don't see it all that often and don't usually plan for it. So when you see your opponent with it you are automatically worried.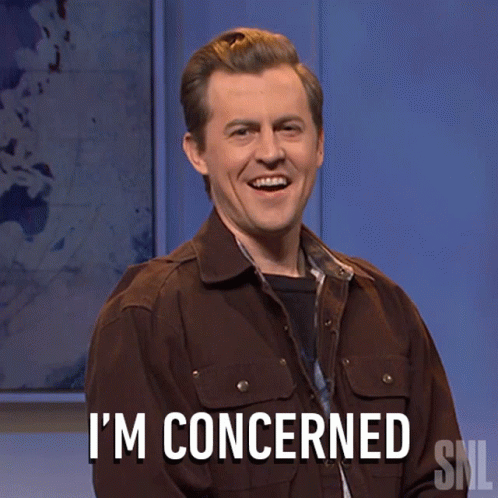 The idea here is to generate one new limited edition common promo a week or one a month that is pretty cheap. As a common, you'll need a bunch of them to level up but individually the cost should be small. Of course this would be paid in DEC.
I like small-print promos because they increase differentiation between decks. At a given level of competition I think most players having mostly the same cards is... kinda stale. It makes sense for stock tournaments that are true tests of skill. But having a unique card in your deck I think adds to the fun of regular play.
Side note: it's harder to create a game theory optimal team when there are more unique factors among decks. This makes bots less competitive.
Advantages: As we saw with Lux Vega there is still demand in the community for promos if they are worth the price. People love cheap cards.
Disadvantages: Requires balancing in cards. Requires team to go through the whole card generation process.

Community generated skins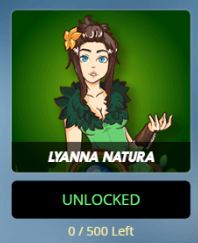 Look at a lot of the AAA games and you will find that many of them sell skins. People seem to love customization.
People did not love the skins available from Splinterlands for beta cards until they were given SPS airdrops.
By opening the door to the community to create new skins we could get an amazing variety of skins from artists we already have in our player base.
But we also can't let anyone put in any skin they like. We'd get all kinds of nonsense. So for this to work the community would have to review the skins and determine as a group that these skins are acceptable for use. They aren't deceiving or misrepresenting or just too hard to identify.
This is a fantastic use case for DAO votes.
I imagine that an artist will design a skin, submit it to the DAO for approval, and once approved it will go on sale in the store under their own theme. Revenues would be split between the artist and Splinterlands (who would sequester or burn the DEC).
Advantages: Once up and running requires little to no work from SPL team. Cool graphics for your collection. Personality + individuality.
Disadvantages: Requires development of player submissions to the DAO proposal system. Probably a lot of skins will not sell, which would make some artists sad.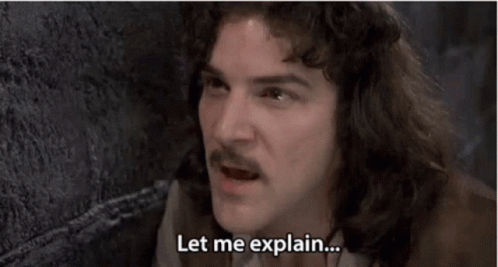 I'm sure people have many more ideas. These 3 stand out to me as having key qualities:
1, They have the potential to burn or lock up a lot of DEC
2, They would not require too much additional work from the SPL team
3, They are things that people want anyways in the near or medium term
I'm reasonably confident the team will see this post so if you have additional ideas that meet these 3 criteria drop them below in a comment. Include what your idea is as well as its advantages and disadvantages.
The solution is likely not a magic bullet, but if we can get a few of these processes up and running we can start churning through that 6 billion DEC overhang faster. And the faster we do that, the sooner we get to the SPS flywheel. And the sooner we get to the SPS flywheel, the sooner we start bringing in defi outsiders. And the sooner we bring in defi outsiders, the sooner we can start recovering from this nasty bear market whether BTC goes back up or not.
Posted Using LeoFinance Beta