I bet, by now, we are all familiar with
Bitcoin Fear & Greed Index, but if you're not, you should definitely check it out! 👈🏼 I want to know- do you use it to help with your trading decisions? Personally, I don't because I'm just a HODLer and I use DCA as my strategy. I'm just curious if you all use it! It's an interesting metric, and I even made it one of my iPhone widgets (the site above ⬆️ shows you how!)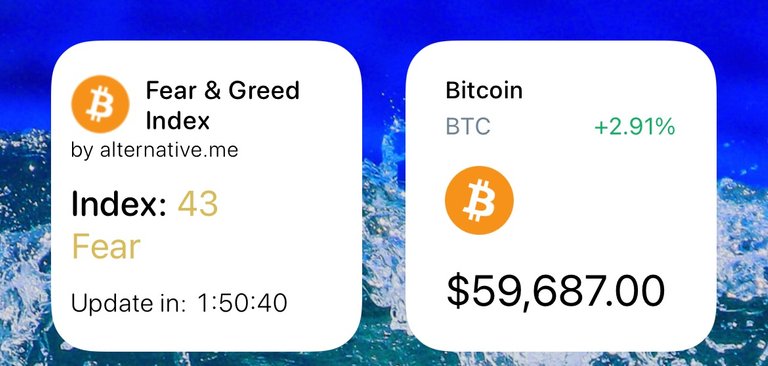 Anyways, please comment below. Tell me how you use it and if it works for you! Thank everyone!

Thanks for stopping by!
Posted Using LeoFinance Beta