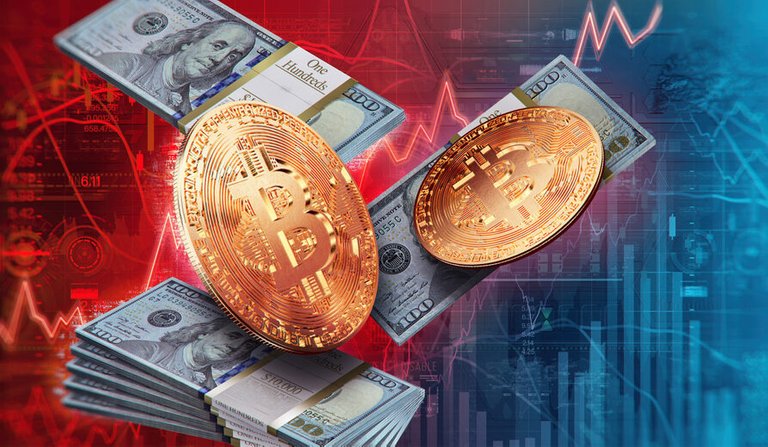 As expected, the US Federal Reserve today, Wednesday July 27th, raised interest rates again by 0.75%, which certifies that the macroeconomic and financial situation is going through its worst historical moment, and there is even talk of a mild recession that will impact all the economies of the world in the following months.
In this regard, with the Fed having already announced a new interest rate hike, the question remains; will the price of Bitcoin and the main cryptocurrencies rise or fall after this interest rate hike? The truth is that we are already beginning to see reactions in conventional structures, and in the case of the cryptocurrency market the price action has presented bullish impulses.
Now, considering that after the Fed's announcement the cryptocurrency market reacted with bullish impulses, it is necessary to ask the following question: Will Bitcoin and the main cryptocurrencies be able to maintain this bullish momentum, or on the contrary, in the following days will the price resume its bearish channel again?.
As already disclosed, the FED published in an official statement its fourth consecutive interest rate hike to position it at 2.25-2.50%, and is expected to continue this move in the face of still high inflation and in the midst of a dangerous and probable recession.
Quite despite this macroeconomic backdrop, some technical indicators paint a different scenario for cryptocurrencies, suggesting that the downside prospects for Bitcoin and cryptocurrencies from current price levels are minimal, even likely already the pullbacks occurring in the following weeks are to confirm a potential trend reversal.
I would like to know your opinion about what has been socialized here.

SOURCES CONSULTED
Cryptobriefing
Bitcoin Up as Fed Announces 0.75 Point Rate Hike.
Link

OBSERVATION: