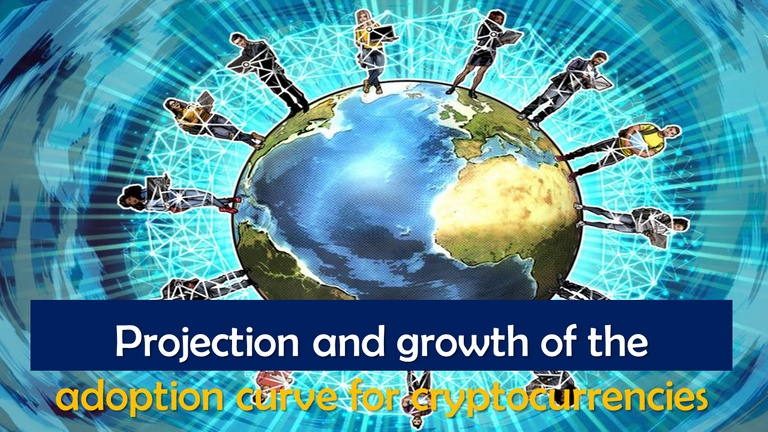 Hello dear readers and followers, at the time of writing the price action of the cryptocurrency market marked a pullback in the last 24 hours estimated at -3% with Bitcoin falling below the $22,000 support.
However, it is not all about setbacks, since according to data revealed by Boston Consulting Group (BCG) the projection and growth of the adoption curve of cryptocurrencies in terms of the number of users will reach one billion by the year 2030.
It is worth noting that although the data gathered from the Boston Consulting Group (BCG) report shows that, compared to traditional investment assets, the adoption of cryptocurrencies is still very low, this is if we take into account that only 0.3% of individual wealth is invested in cryptocurrencies.
Compared to equity investments, at approximately 25%, the amount deposited in cryptocurrencies is very low. Due to this data, the report concluded that the low penetration in terms of investment means that there is still plenty of room for more substantial growth and adoption within the cryptocurrency industry.
Outside the crypto community, among people who don't know much about the ecosystem, it's normal to look at the price of Bitcoin and make a conclusion that it's too late to jump in. However, the report shows that the industry is still early in the adoption curve.
Therefore, the most relevant fact is that we are in the initial phase of the adoption curve, a fact that offers a great advantage to those of us who, due to particular circumstances, are already in the crypto world.

SOURCES CONSULTED
OutlookIndia
There Will Be 1 Billion Cryptocurrency Users Worldwide By 2030, Says BCG Report.
Link

OBSERVATION: