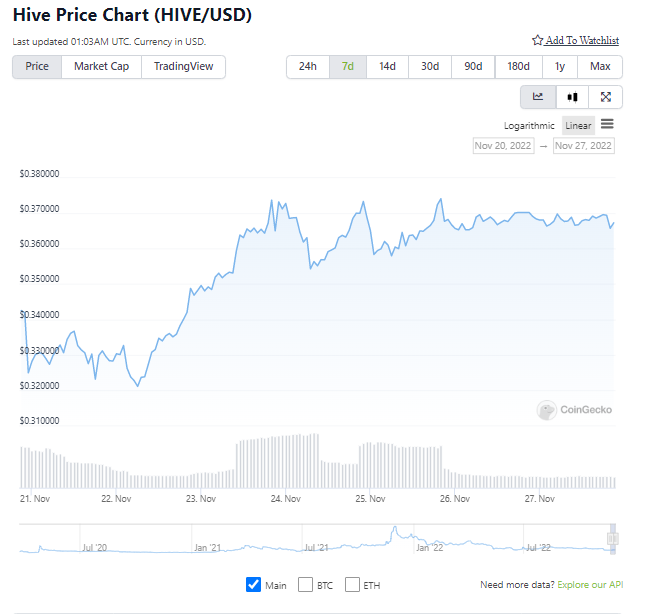 Hello dear readers, although the mood in the cryptocurrency market in recent weeks has been in a state of excessive pessimism, I still wanted to share with all of you that Hive and other cryptocurrencies have been recovering their value in the market in the last 7 days.
Before getting into the subject and presenting the price action of Hive, I would like to remind you that despite the current cryptocrash or crypto winter as it is also known, so far in 2022 more and more people have decided to venture into the world of cryptocurrencies, despite the volatility that characterizes them with the aim of having a medium and long term investment.
While the fact that more people are joining the cryptocurrency market is certainly motivated by certain individuals or governments seeking to adopt cryptocurrencies as legal tender, cryptocurrencies have been on a roller coaster ride that has led to significant ups and downs that in some ways have meant that many individuals and institutions have made juicy profits.
An example of this is precisely the volatility that Hive has presented in recent weeks, and that at the time of writing this post its price is quoted at $0.367, which implies a change of just over 7% in the last 7 days.
As for the most popular cryptocurrency in the market, Bitcoin has shown a movement of 0.9% in the last 7 days, so its value stands at $16,470.49.
I wanted to show these data that show an evident recovery, because despite the current panorama of internal crisis that the cryptocurrency market is experiencing, there are still those of us who hold out hope that Hive, like the rest of the cryptocurrencies, will recover in the medium and long term.

SOURCES CONSULTED
Coingecko.
Hive Price Chart (HIVE/USD).
Link

OBSERVATION: