What better way to kick off my Hive birthday month, than with Hive Power Up Day!
I will be celebrating my fifth birthday (I wish)...here on Hive, that is ;)
I signed up on 13 July 2017 to be precise, and what a journey it's been; full of ups and downs, not only here on the blockchain, but also in RL!
We've all seen the awful impact Covid had on the entire world, and now the destructive war in Ukraine that is affecting the lives and livelihood of the citizens of that country. The ordinary Russian citizen is facing a sky-rocketing cost of living, and the rest of the world is also starting to feel the impact of price increases in food and fuels.
Hive is still see-sawing, just like my little world here has been doing ever since the awful floods I've been speaking of. We're still waiting for some kind of restoration to start and hopefully, that will happen soon, as our municipality's new budget becomes available as of today.
Everyone seems to be having budgetary issues!
Another really troubling RL issue has cropped up, so I will have to dip into my kitty once more as there's a tiny hole to be filled. My power-up hence is going to be tiny, but I do believe that every little bit helps.
I feel blessed that I have been able to draw from my Hive wallet and use some of the stash I had been HODLing, for 'rainy days' like this!
The best way to save for times of trouble here in Hive, is by powering up.
I have finally made a move to help newcomers to Hive by joining @fionasfavourites HivePUD initiative. Fiona is an amazing inspiration, tirelessly helping Redfish here on Hive, month after month. The talented @coquicoin who is a very bizzy bee with curating and encouraging newcomers and older Hivers, was the one to finally set the flame alight, and as July is the birthday month for all three of us Golden Silver Girls, what better way to pay it forward by helping three Redfish!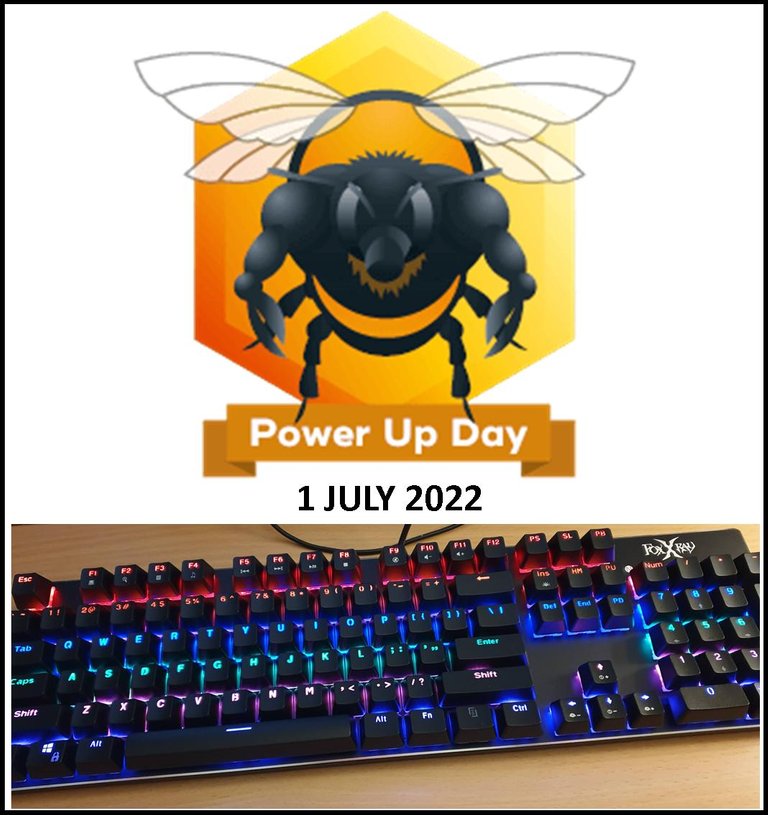 I never in my wildest dreams thought that Hive would one day come to my rescue; doing something I love without having to invest a cent; writing and interacting with new-found friends has been the best experience to date, and I only discovered this about a year before retiring, so it's never too late to start!
The awesome @traciyork tirelessly keeps tabs on the many Hive PUD initiatives and you can read all about the prizes offered by the most amazing people for Hive power up day for July 1st 2022.
@hivebuzz is behind those Awesome badges and one can clearly see from the size of your badge, just how you've been doing with powering up.
Here is proof of my tiny power-up, but I will continue growing my account, which could have been double by now if it were not for RL, and I will continue my delegations and up them as and when I can!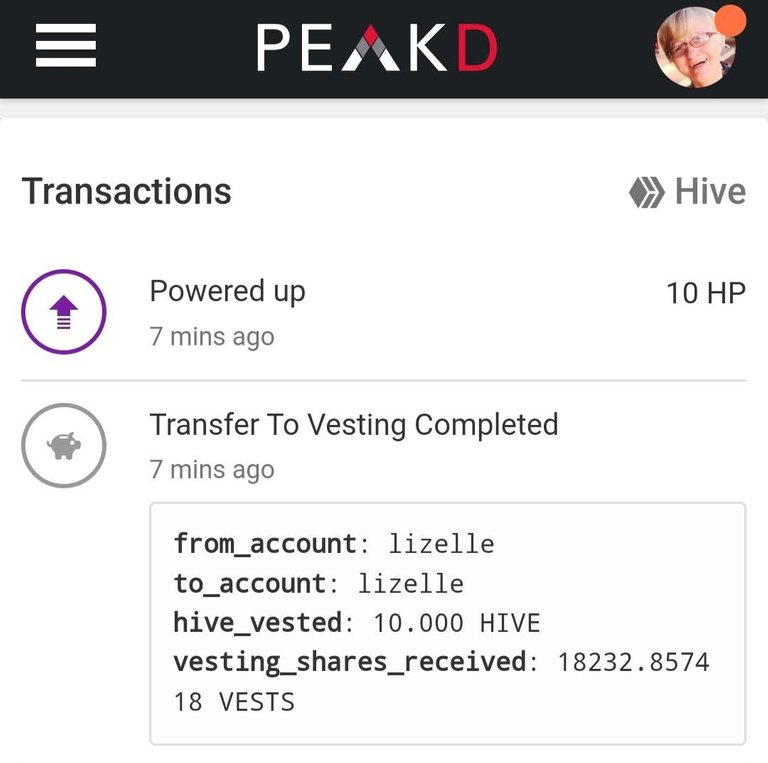 Hive PUD is a win-win initiative for everyone here on Hive!

Original Content by @lizelle

Thank you for stopping by
Copyright @lizelle – All Rights Reserved

JOIN Hive using my referral LINK

Posted Using LeoFinance Beta

Posted Using LeoFinance Beta