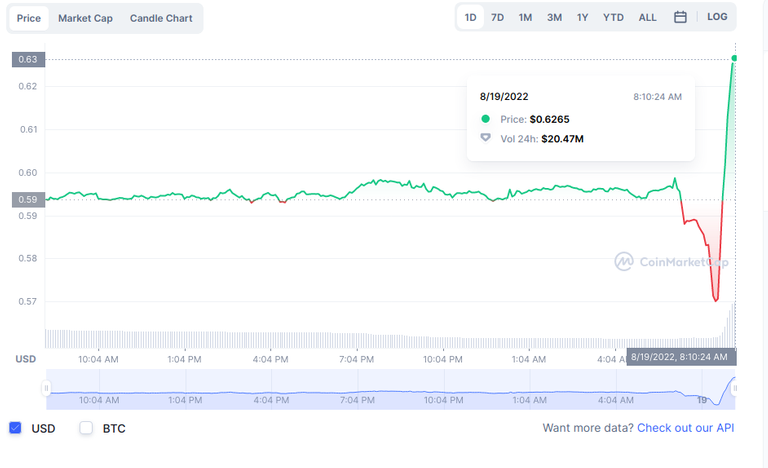 The Bitcoin price plunged to $22,000 from $24,000. Most of the altcoins are getting red too, following the trail of the bitcoin price.
Hive was corrected to $0.57 but it was back to $0.62. What Hive price will be in the near future?
My prediction: In the last few weeks, the Hive price has been stable at $0.6 while the bitcoin price is at $24,000. The stability of HBD is the attraction for crypto investors to secure their assets.
Will bitcoin continue to the level of $20,000? What is the effect of the Hive price change? Let's see if bitcoin is $20,000 and the Hive price is still $0.6. It means that the Hive price will continue to climb up. The price may increase to $0.7 in the short term.
In the coming hours, you should watch the market rate because the crypto market is shaking. There are many critics of Ethereum merged on social media. I think that is one reason why the crypto market was shaken.
Will Hive plunge to $0.4? In my opinion, the price is too low and the Hive will not be as low as this. It has been proved that the price of Hive is above $0.5 for long weeks.