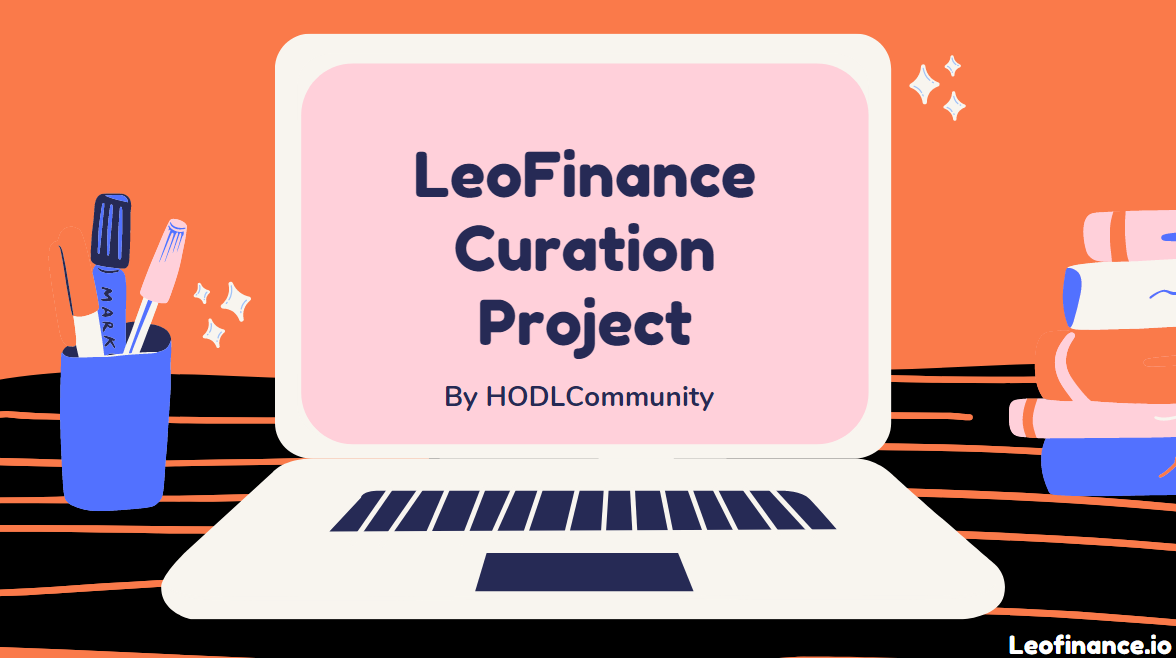 @HODLCommunity presents to you the 237th LeoFinance Curation Post
We feel very excited as we think we will address one of the most important issues on the leofinance.io platform: Curation.
We truly hope that big stakeholders will support this initiative in order to spread rewards to some amazing writers.
Our goal is to support content creators and generate qualitative interactions between LeoFinance users.
We will set a 5% beneficiary for every author selected in this curation report.
So Lions 🐯, let's roll!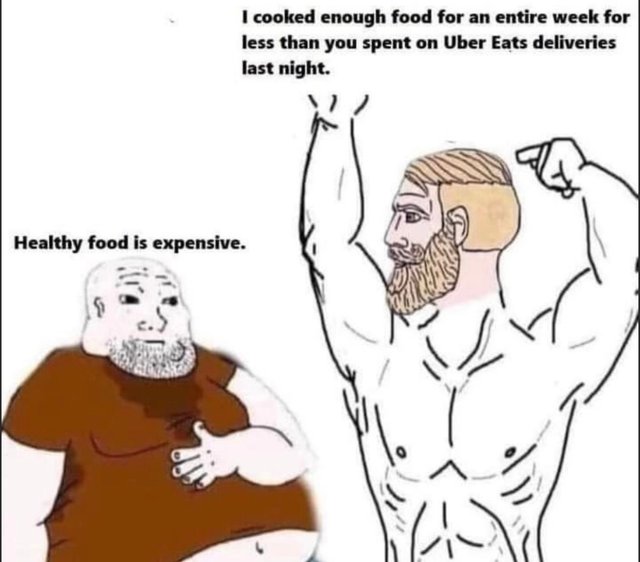 The rich are rich not because they found out about how to trick the system or because they magically learned the secrets about Finance.
Every single day we face decision making scenarios where we have two options, the easy one that involves more money, and the hard one that is usually the cheapest one but also the one that requires making a bigger effort.
Stop buying mindless crap and you'll find out you now have extra money every day to DCA your way into financial freedom.
There is a huge difference between being rich and feeling like rich. Unfortunately, the ones who try to feel like rich fall into the trap of existing system.
Though it takes more time and efforts, we have to face the challenges especially in these days. Inflation, Global War and more other problems are making the life harder every day. To be able to deal with "real" problems, we have to power up much better 💪🏼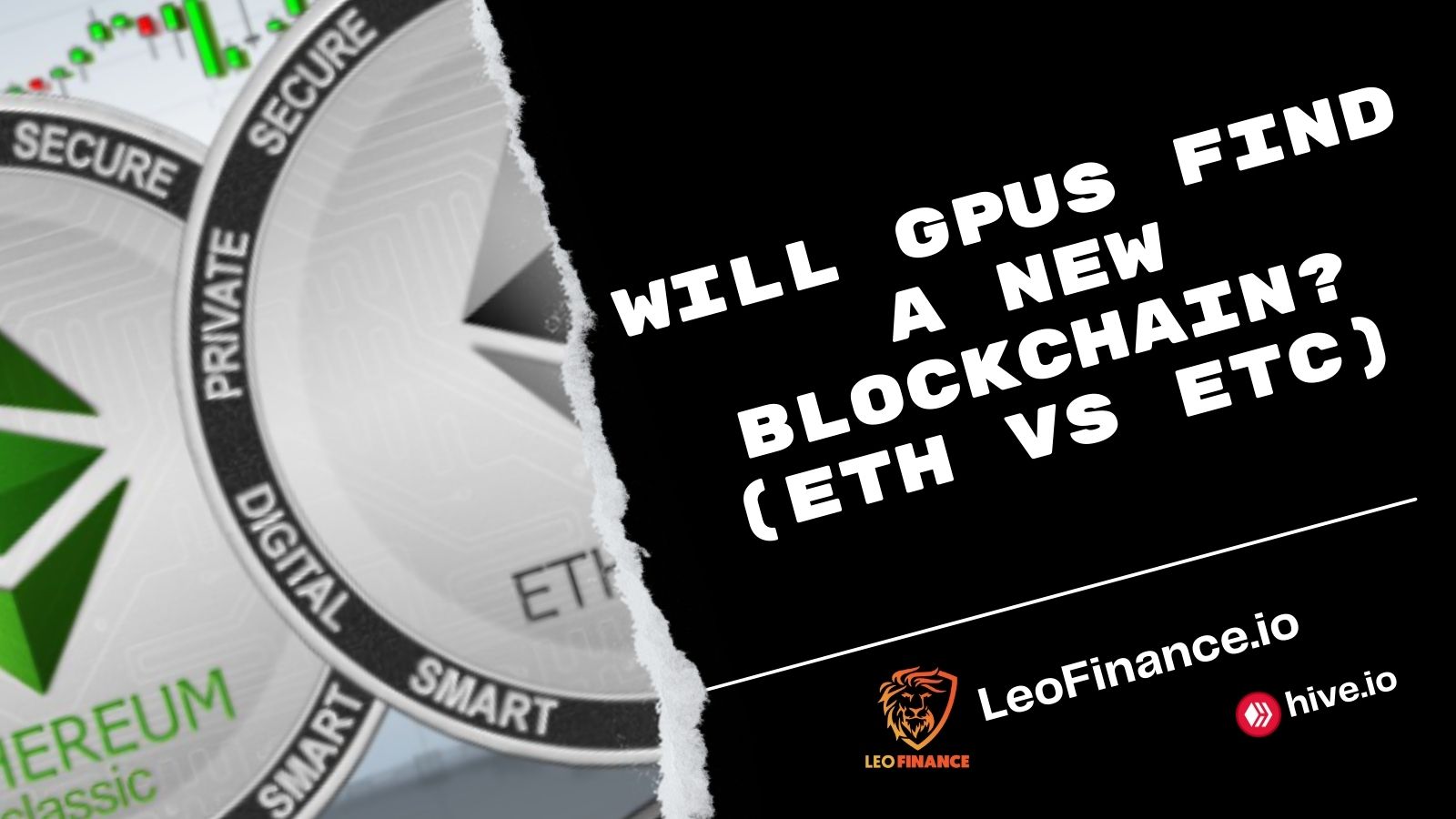 Primarily GPUs are used and have been used to mine Ethereum. Being one of the hottest cryptos for the last few years the massive increase in both sales and price of GPUs have been a direct result of miners gobbling up thousands of GPUs in warehouses to mine the crypto.
As we can see the closer that Ethereum gets to moving to Proof of Stake we are starting to see some of that mining power go to Ethereum classic which essentially is the same blockchain but will remain on proof of work instead of moving to proof of stake. This has people betting that maybe some big time errors will crash Ethereum and people will instead turn to ETC. To me that's a very far fetched answer and I believe they would instead move to bitcoin or another high end token over ETC but that's just my own personal opinion.
Many people forget about the fact that Ethereum has been mined by thousands of people by using GPU power. It is going to adopt Proof of Stake mechanism which will make using your computer's power unusable.
So, there are two options for miner: Either they will find another proof of work coin to keep mining or they will stop mining and sell off their devices. Both ways will end up a rush into one option. As Bitcoinflood mentioned, ETC already grabbed some miners.
Which coins will be next?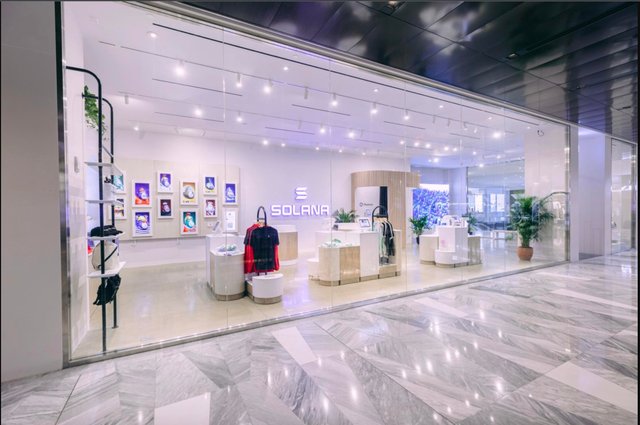 Anyway, getting back to Solana, they opened a physical store to sell NFTs, presumably Solana phones and other Solana merchandise. In addition they provide on the spot cryptocurrency education.
This is situated in an expensive mall setting in New York City!
The reporter states there was plenty of foot traffic, with most people saying when questioned that they didn't know what Solana was, but were attrracted by the Apple Store like style and the cute monkey pictures.. LOL
And while we may have some concerns about Solana being the messenger, we must admit it is doing what no one has done before. It is going into the shopping malls to teach Americans about cryptocurrency.
In this Solana Store case, I have different feelings to be honest.
In the positive side, they are accelerating mass-adoption and the advancement in any part of crypto is followed by other projects to build a better version. This part is nice.
On the other hand, Solana store is criticized for being look like an App Store by Apple Corp. Now that you are "different", why are you copying the existing projects of telecommunication?
How do you feel about it?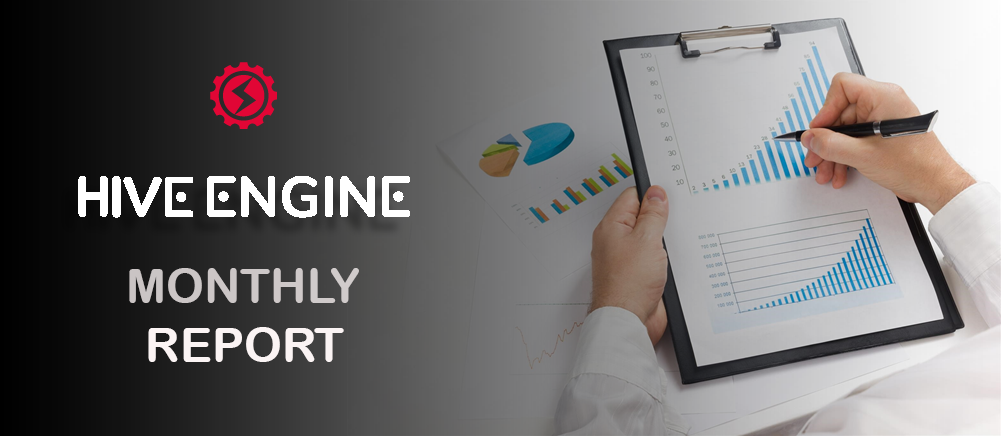 Hive Engine had a total volume of 16 586 147,97 HIVE (taking in consideration the Hive current price, this is equivalent to 8 984 301,70 USD).
The 5th May was the day with the lowest volume (18 562,56 Hive) and 25th May was the day with higher volume (1 352 041,91 Hive).
The average daily volume of it was 614 301,8 Hive.
I love the data provided by cryptosimplify.
Hive-engine is our beloved Hive market where we trade our tokens and swap assets easily.
The current trading volume of Hive Engine is pretty promising. The dominance of Splinterlands assets and the growth of synthetic assets are two great advancements for the Hive ecosystem. Each successful game & project on Hive will have a similar volume on Hive 😎
Can't wait for these amazing days!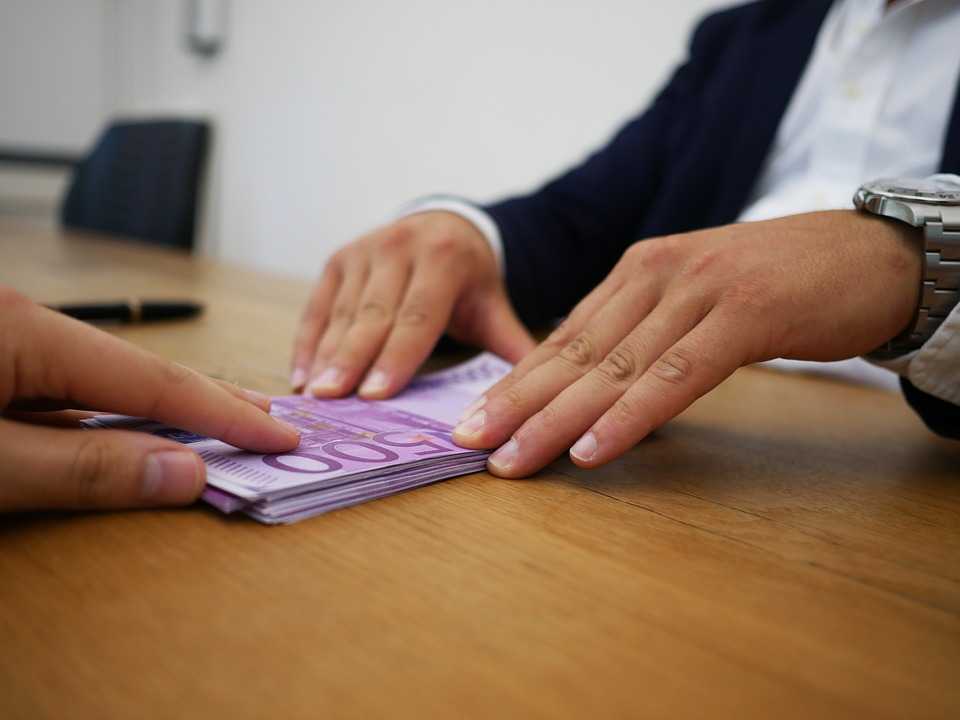 The first primary reason why I'm against this is that the price of cryptocurrencies is not predictable. Even if we invest in stablecoins and wait to get a decent return from them anything can happen in the crypto world. One of the recent events like the one that happened to Terra Luna can destroy our investment value. It is good to refrain from taking loans for the sake of investments.
The money we allocate from our real life for the purpose of investment should be something that we afford to lose. Even if that money doesn't come back to us, our quality of life should not be affected. This is how investments should be planned.
I believe many people living in developing countries consider taking loans to buy more crypto assets. However, though it may sound as a "good" idea, it is too much risk to be taken in the catastrophic situation of financial system and crypto ecosystem.
After 5 years in crypto, I believe there should be 2 separate worlds that we are investing. The former is the real life that is saved from crypto risks and the second one is our digital world that is surrounded with huge opportunities and harsh risks on our investments.
The balance between 2 worlds may bring us sustainable and less risky financial life.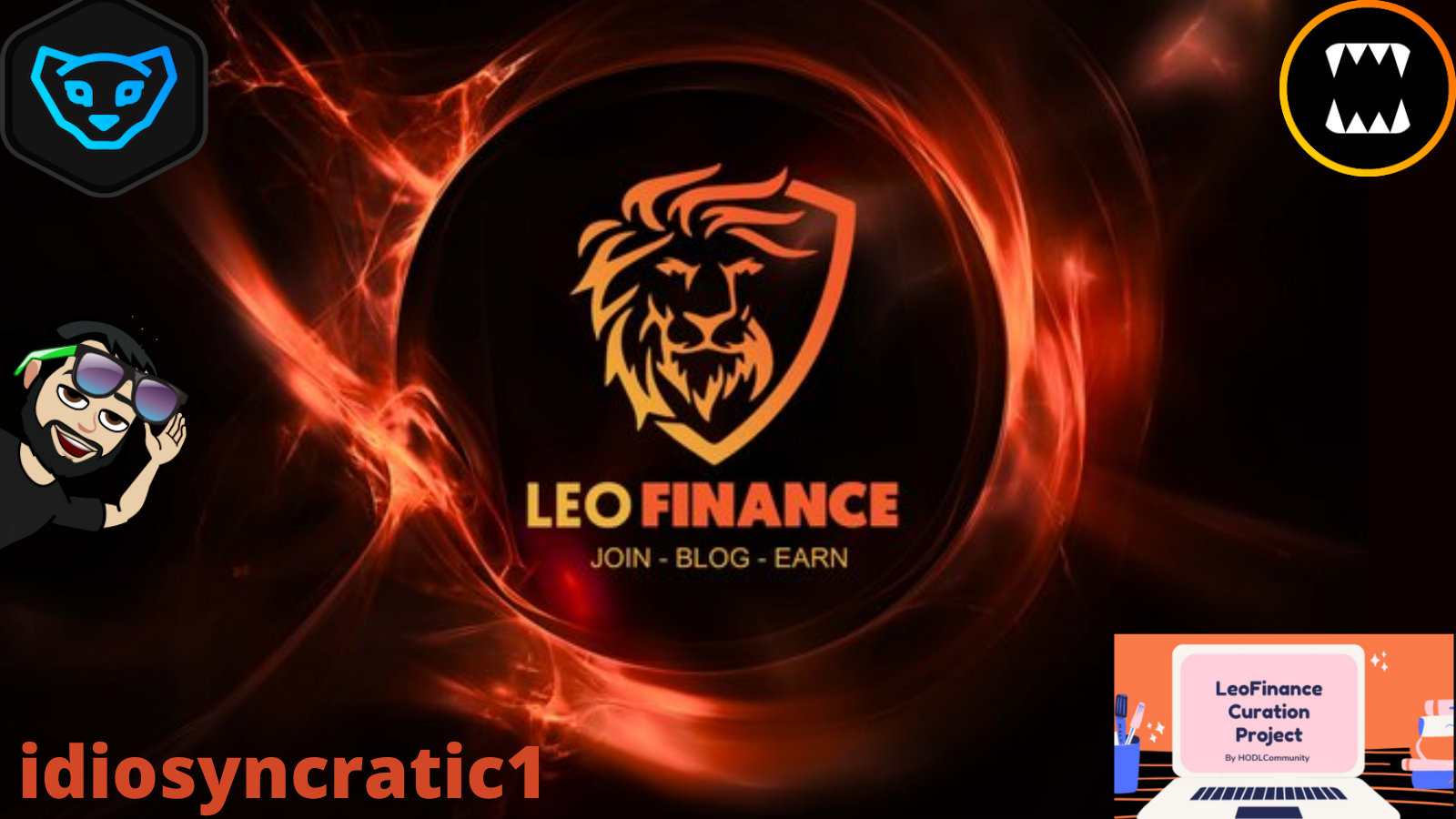 This post is created by @idiosyncratic1 to curate quality content on LeoFinance.
Hive on!

If you would like to delegate some HP to our community and support us; we give you back 90% of the curation rewards on a daily basis ! APR > 12% !
You can also delegate LEO Power to serve for the Leofinance Community.
By following our HIVE trail here

How to reach us | Links
Discord Server | https://discord.gg/VdZxZwn
Posted Using LeoFinance Beta