Genopets is a Free-to-Play and Move-to-Earn NFT mobile game, build on Solana.
Not launched yet, soon beta version will be on track.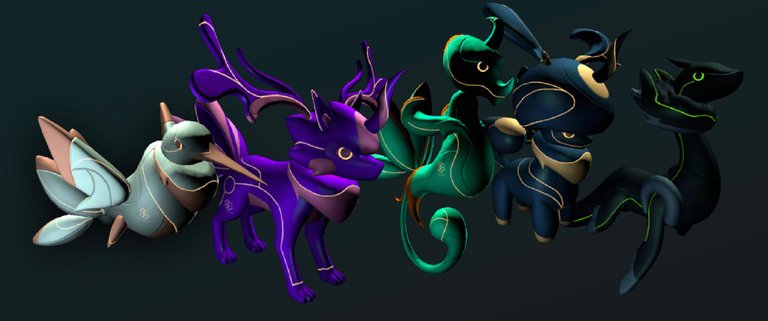 Genopets would integrate your daily physical activity with blockchain Play-to-Earn economics.
It means that this game converts daily actions into gameplay and then player earn crypto doing that.
In Genopets universe, XP(Experience Points) increases with grinding actions. XP is Genopets' NFT - Your Own Monster like Poketmon - metadata. Once the required amount is filled, the NFT monster will be upgraded.
The Economics
Genopets is allowing players to earn for free in an economically viable way that will eliminate up-front cost for players to start, evolving their Genopet. Based on this game's strategy and differentiation with Axie Infinity for long-term sustainability, Genopets could be the first mass market friendly NFT game not only targeting crypto market. Genopets focus on whole geneal global audience.
And Genopets has the logic to prevent token economy and health of platform got worse with the players who only grind for tokens and never buy. Maybe free players could not earn token, but possible to sell upgraded Genopets.
Game Elements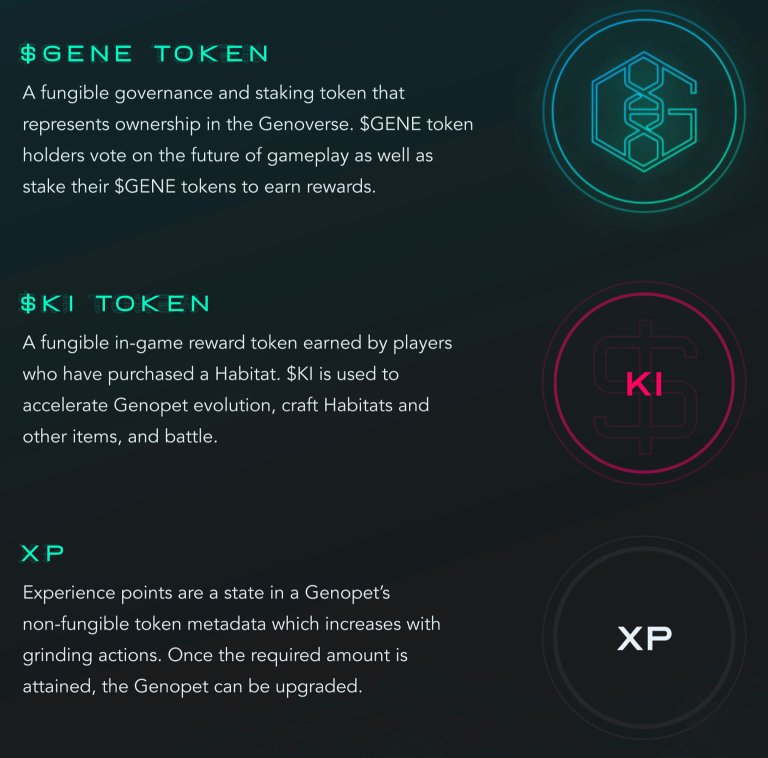 It has 2 native tokens. $GENE is a fungible governance and staking token and $KI is a fungible in-game reward token.
And Genopets, Crystals and Habitas would be other elements of this Genoverse.
$Gene Token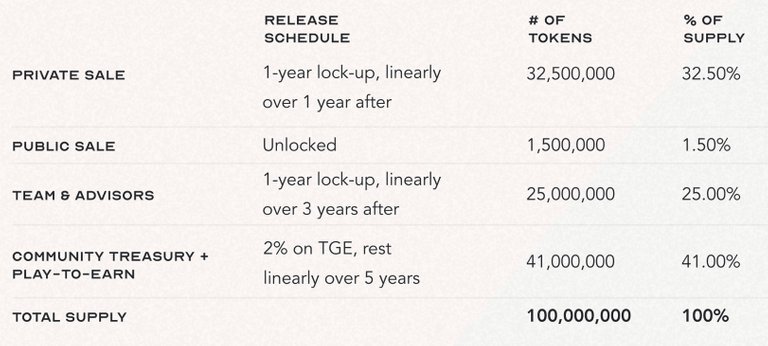 Community portion account for 42.5%. The portion of private sale and team allocation would be locked up for an year and then linearly vested over 1~3 years after.
Posted Using LeoFinance Beta