I don't think many people are going to doubt we're in a bear market right now with almost 8 - 9 weeks of red candles for Bitcoin and most of crypto. Instead of focusing on the $USD number going down, now is a great time to focus on passive earnings going up. If you can't afford to dollar cost average, growing your stack passively in solid projects is a great way to grow your portfolio
"Active" Passive Earnings
It's no secret you can earn $hive by upvoting other people's posts, but it's also a great way to earn passively. I'm calling this "active" passive earning as you earn it passively by being active.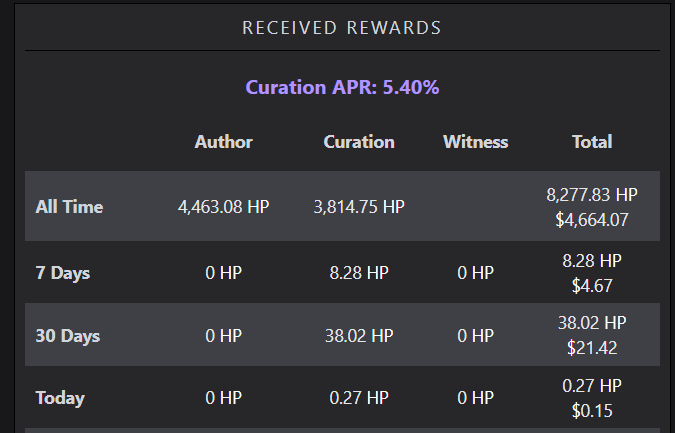 https://hivestats.io/@gniksivart
Pros
Can earn around 6%, but with more experience and finding great hidden articles can easily earn 10%-12% APR.
Supports those hidden authors writing great content.
Helps to continue to grow the Hive blockchain.
Cons
It's an active form of passive income.
Rewards are not always consistent and can vary from week to week.
Curation Projects
A great way to earn passive income, especially during a bear market is to delegate to great curation projects and walk away. They're always looking for undervalued projects to vote on and help to keep people on the platform.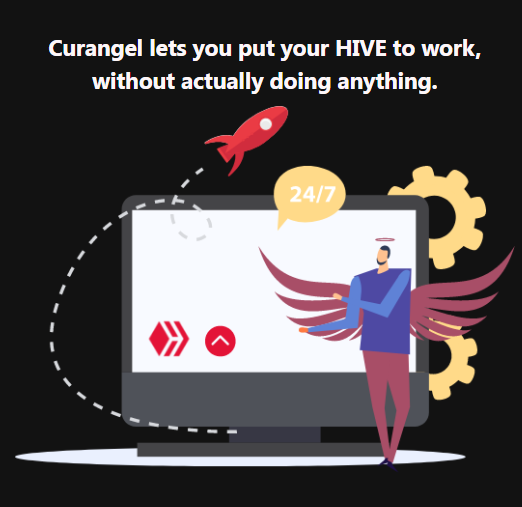 I remember my first upvote from a curation project that got my post up to $10. It really helped to encourage me to keep growing and connecting with others on the platform as well as continue to create and post great content.
Pros
Earn up to 12% APR Source
Contribute to a great project that rewards great curators and great authors.
True passive income with almost 0% risk that pays out in Hive.
Cons
My APR has been lower than 12%, but I may be just calculating incorrectly.
LeoFinance is an open source crypto education platform where you can get paid for upvoting content, writing posts, and participating in DeFi. They also pay out $LEO the platforms native token when you delegate your Hive.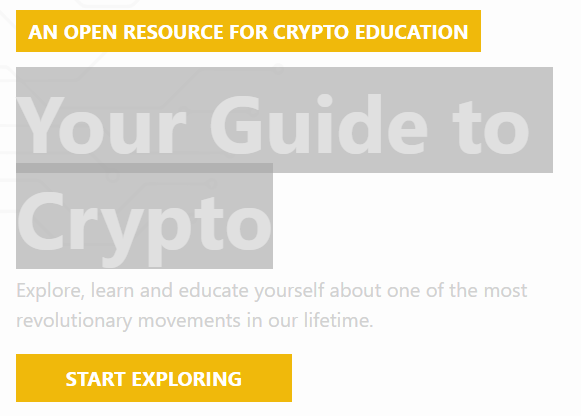 Pros
Support a great community on HIVE that's constantly growing and expanding the Hive network.
Earn up to 16% APY on your Hive.
You can compound this to grow your LEO bags, by staking and upvoting for additional passive rewards.
Cons
Delegation is'nt paid out in Hive so you'll have to sell the LEO if you're not looking to stack LEO.
Makes it less passive depending on your goals.
Community token for everyone. Buy BRO and receive daily/weekly/bi-weekly dividends from all of our investments. This is our gold standard. Airdrops to tokens holders from everything we do in the future.
Pros
Earn up to 17% APY if I'm not mistaken
Bro as stated above allows you to earn daily/weekly/bi-weekly dvidends.
Cons
The price of BRO, for the small amount of time I've watched it, swings quite a bit
Doesn't pay out in HIVE, but it sounds like they may start soon with Hive Dividends
My Experience
I think these projects pay out close to what they say, but for the most part come up short. Below is the average daily pay out for each of these projects if you were to delegate 1000 Hive Power.
| Project | Project Payout | Hive Conversion | Dollar Conversion | Yearly Dollars |
| --- | --- | --- | --- | --- |
| @Curangel | 0.1902 Hive | 0.1902 Hive | $0.10 | $38.30 |
| @OCD | 0.2017 Hive | 0.2017 Hive | $0.11 | $40.62 |
| @Leofinance | 1.915 Leo | 0.3066 Hive | $0.17 | $61.74 |
| @brofund | 0.05429 Bro | 0.1722 Hive | $0.10 | $34.68 |
Since the price of $BRO swings so much the APR is usually a lot higher, but since I'm writing this and the price of BRO is down, it largely effects the APR. If I wanted to do this more accurately I'd sell BRO daily and track the Hive conversion.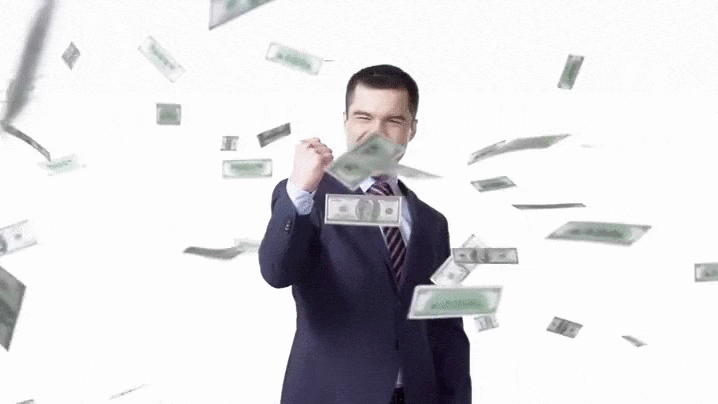 The intent of this is to share my experience delegating to these projects. I'm by no means an expert on calculating APY or APR and I'm sure there are much more accurate ways to calculate this.
If you know of any other great ways to earn Hive passively, let me know in the comments down below.
Posted Using LeoFinance Beta