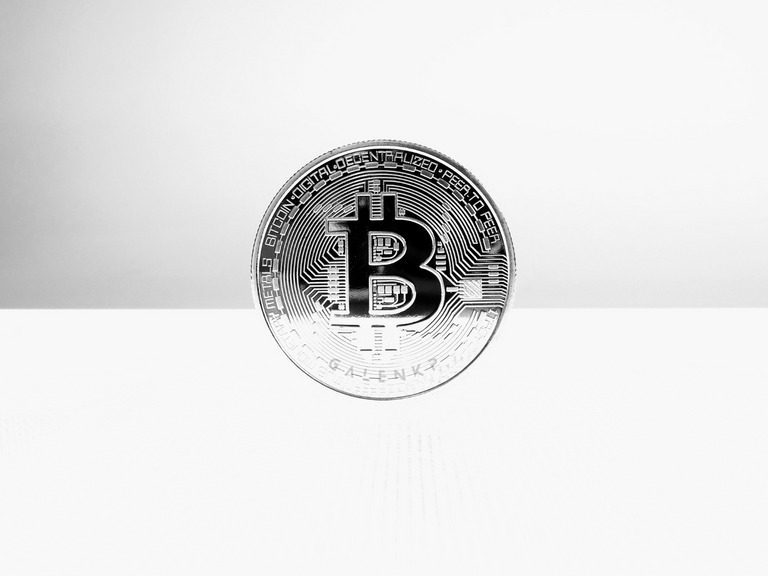 ---
---
In the last part of last year, I had a financial hiccup which triggered a course of events that has taken months to play out. Actually, it wasn't really a financial hiccup, it was an accountant hiccup that affected me financially.
You can scroll back and find the post if you're keen but, essentially, my accountant was unprofessional, disrespectful and proved himself to be ca nutbag when it came to cryptocurrency taxation. Admittedly, the Australian Taxation Office (ATO) don't make it easy for anyone however considering the amount of money I was paying the accountant I expected a lot more from him. After almost two decades with the firm it was time to move in a new direction.
I did some research. Then did some research and after that did some research, and researched a little more and finally came up with some options which is when the interviews started. I'm trying to stress the importance of research when it comes to finance professionals...not everyone is an expert.
Putting cryptocurrency aside, my taxation situation is a little complex but it's nothing crazy-difficult and a decent accountant should be able to bring it all together, provide the services I require and keep me well clear of ATO audits. Add the cryptocurrency element back in and things get a little more complicated, but considering I've not taken any of my cryptocurrency into fiat other than $100AUD to see if my Wirex VISA card worked online, in-store and at ATM's, it's reasonably straightforward. (It all worked by the way, the Wirex card.)
So, there's nothing really complex about the situation for me although my previous accountant manage to fuck it all up like a nutbag.
Anyway after the research, I did the interviews and shortlisted one of them and followed up by asking that they summarise my needs and provide a schedule so I could understand what a twelve month period looks like from a service and cost perspective. It looked good.
I authorised them to send my accountant an ethical letter stating they would be taking over but I emailed him first to let him know I was moving on and to expect contact from my new accountant. I wanted to end the relationship by being professional despite him not doing so which helped me decide to move in the first place.
Since then, the ethical letter has been sent and...my old accountant/firm has been nothing but trouble the whole way. He and his staff have basically thwarted attempts by my new firm to obtain information and data which hasn't helped the situation and process, or my mood, but we're at the point now where it's all squared away.
I've always been inclined to surround myself with professionals when it comes to financial matters, advisors who know more than I do in their fields and can keep me apprised of changes, threats and opportunities. It's worked well.
That doesn't mean I haven't educated myself, sought information and understanding to give me the ability to keep the advisers heading in the direction I want and to keep them honest and on-point. It's that exact scenario that exposed my prior accountant as a...as a...fucken nutbag. Sorry, I was trying to be professional and that just slipped out. Admittedly, he was good at what he did until cryptocurrency came along and then he went full-nutbag.
I'm keen to see how this new accounting firm go, they seem to be switched on, have a lot of cryptocurrency clients and demonstrated an excellent understanding of the ever-changing landscape that is Australian Tax Law. I'm happy I've made the move and that I've taken the time to educate myself in some of these things rather than just deferring to the knowledge of others, it means I'm more actively involved and in control.
---
I wonder, what experiences have you had with tax accountants or tax laws in your neck of the woods? I don't necessarily mean cryptocurrency here as I know a lot of you are ignoring the fact that the tax man will catch up with you eventually, but in general, what experiences have you had?
Have you used accountants for your tax preparation and financial matters or do you do it yourself? Have you run into issues with the tax man or been audited? If you're keen tell me about it below, or just have a rant about having to pay tax in the first place.
---
Design and create your ideal life, don't live it by default; tomorrow isn't promised so be humble and kind - galenkp
I photographed the image in the post.