This may not be a popular topic. Why have an issue with something that pumps our bags, right?
And to be fair, most if not all pump-and-dump schemes that focused on HIVE left it at a higher price level after the whole thing was over than where it started.
The most recent one which started during the night (my time) took HIVE from a little over 50 cents to almost 1 USD. And it might not be over yet.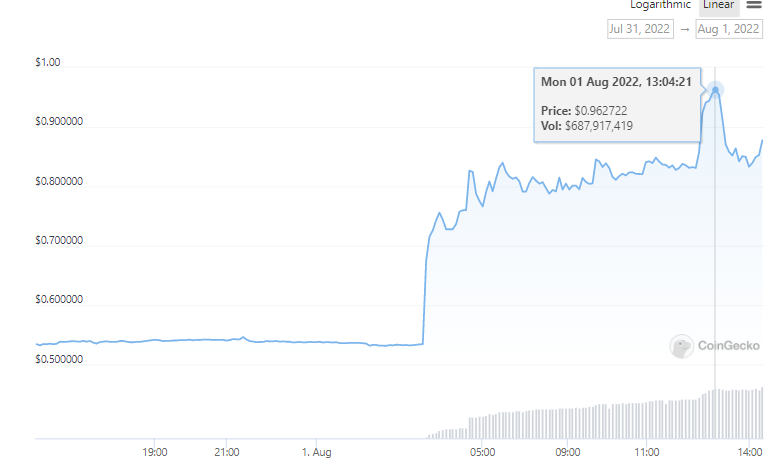 So far the daily volume took off to 708m USD on Coingecko, whereas on a normal day it's around 9-10m USD. Almost 82% of that volume comes from Upbit.
But what are pump-and-dump schemes? They are price manipulations of assets (which generally have a low volume/liquidity) for profit.
That works out well when everybody is happy. But what happens if that's no longer the case?
Price manipulation is price manipulation. Under the right conditions, it can go either way. What if the manipulators find it more profitable to simply drive the price to the ground? We all feared JS would attempt that after the split. Luckily it didn't happen (but 10-11 cents HIVE was pretty wild), and we are now far ahead from that point and much stronger.
Yes, I know, it would be practically impossible to dump HIVE too low, the buying pressure would soon suck up any liquid HIVE on the market, but it wouldn't be fun if HIVE went -50% out of the blue instead of +50% intra-day. Most people in here would probably freak out.
However, the most recent two pumps may have fundamental reasons behind them as well.
Hard fork 26 will bring with it some highly anticipated upgrades and new tools which will bring Hive to the next level. And often market price positively anticipates important hard forks. Just look at the price action for Ethereum lately, which pumped hard a couple of times, with an ever-coming upgrade.
Posted Using LeoFinance Beta