HIVE has done a great job closing above its previous range as well as previous weekly highs. You can find my previous update post here and another analysis on the price here.
The last couple of posts will help you get a better understanding of my views on the price and where its heading. For now the previous week has closed higher than past 12 weeks combined or about 84 days of price action.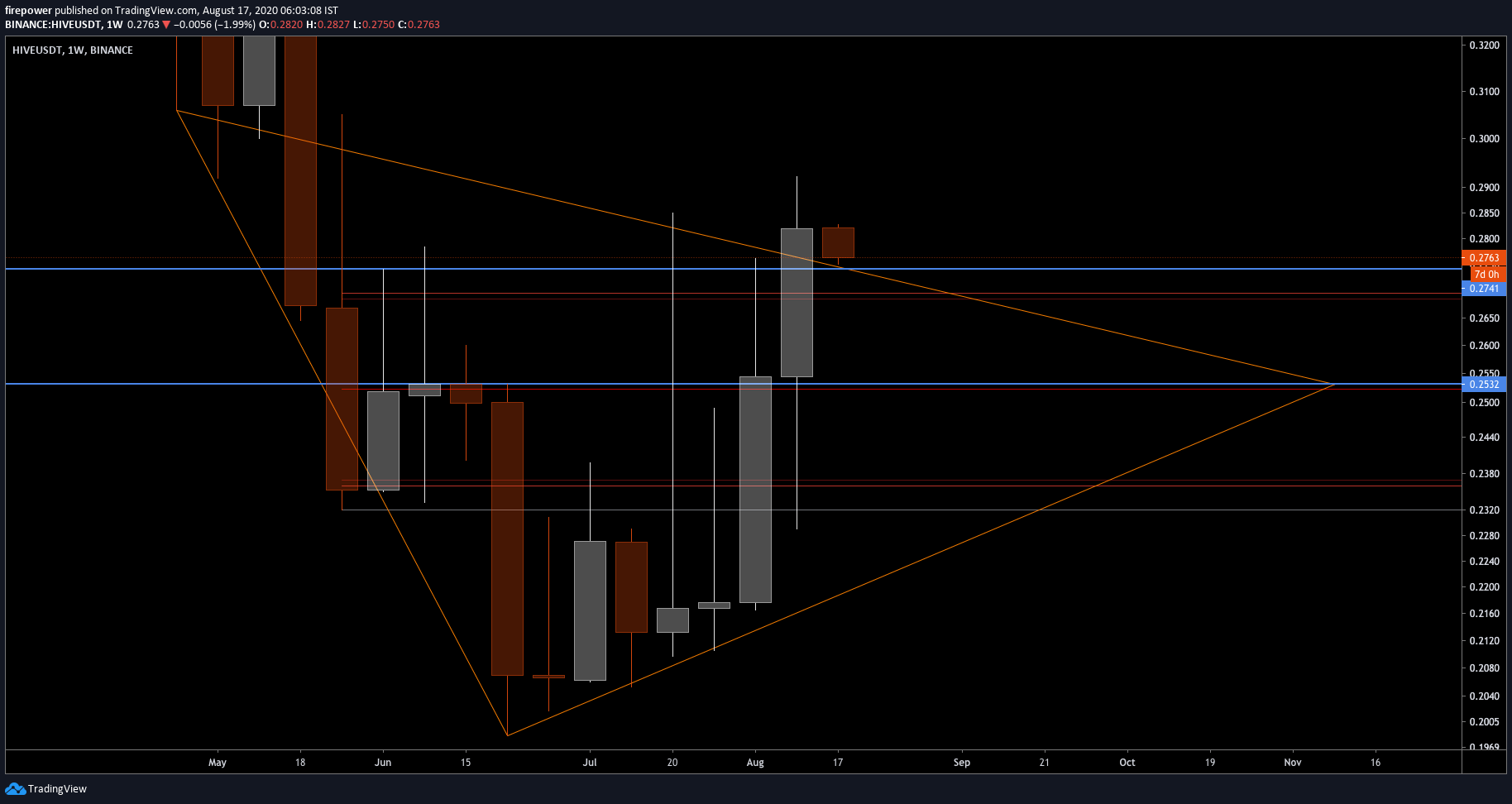 We've closed above the previous range as well over the triangle. Now we're currently backtesting the previous resistance and hopefully hold it as support for the next leg up. You can see that in this 8 hour time frame chart.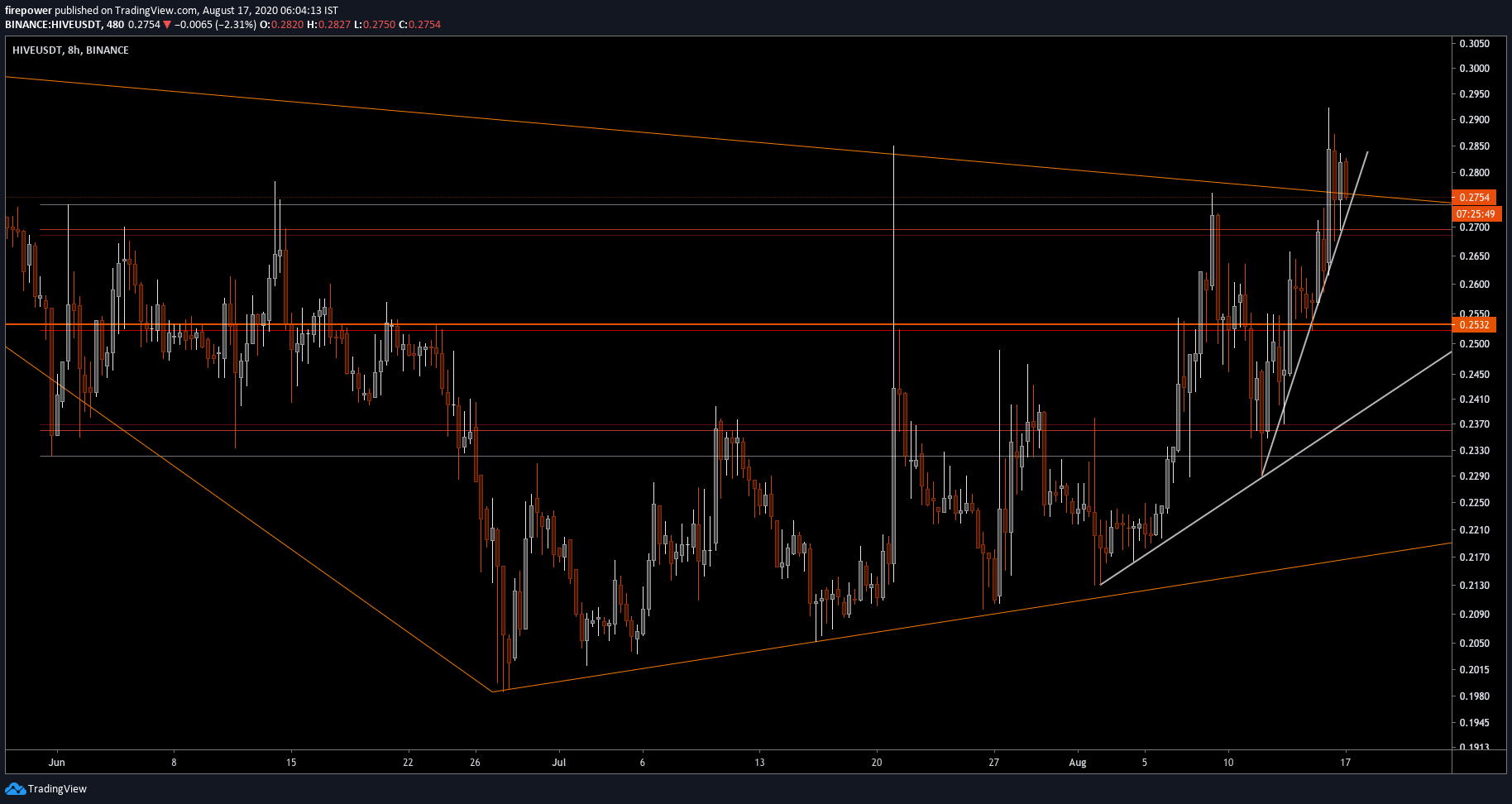 Overall, a great moment for HIVE. Infact, even STEEM looks good to pop and might post a big move. Adding a chart I made for a friend who is still stuck bag holding for reference.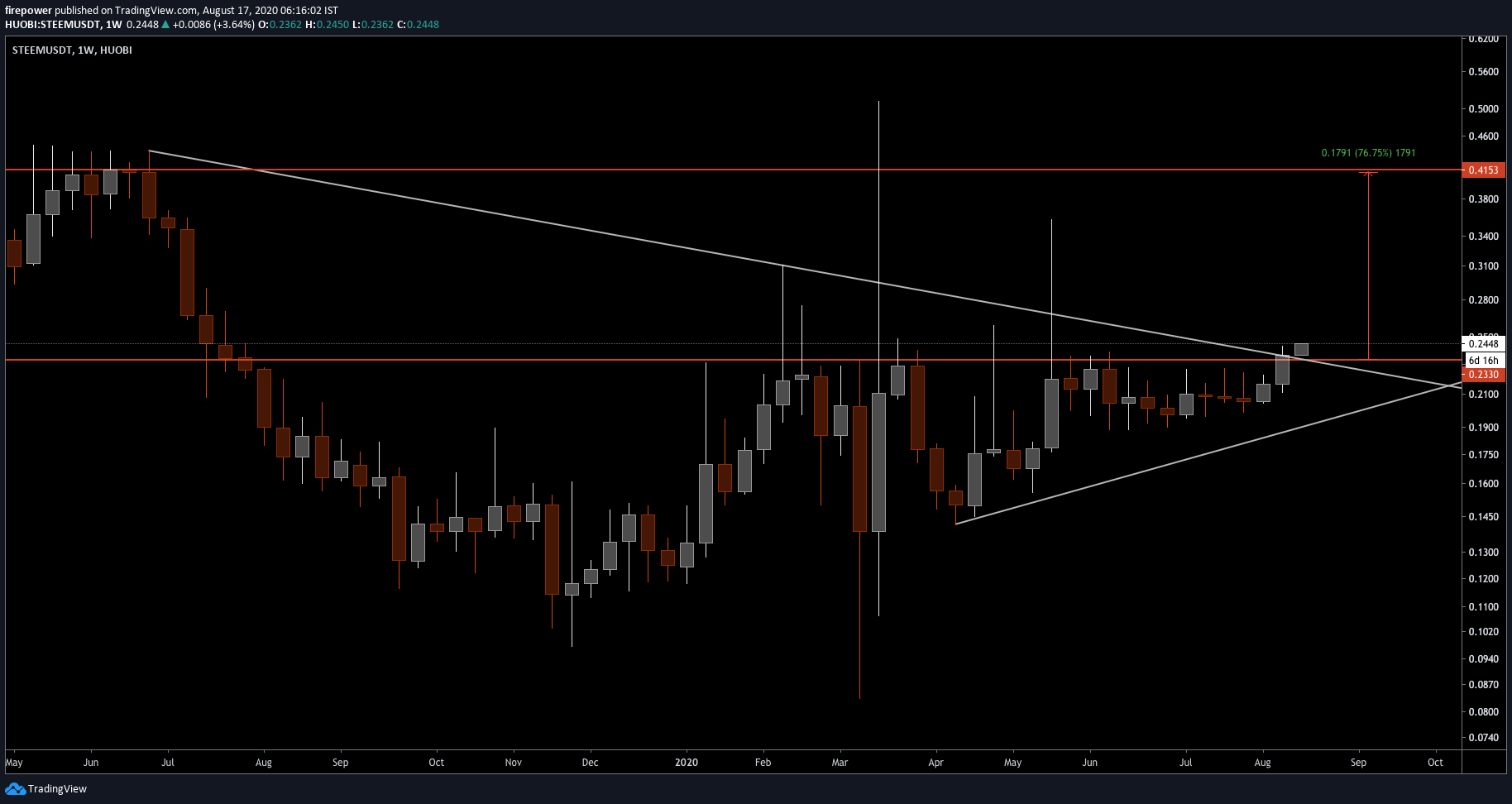 It would be an interesting coincidence if both of the tokens rally together. I say this because STEEM has had a very long accumulation period and has been below $0.2330 cents resistance for more than 378 days.
If you started your journey with STEEM before switching to HIVE and are still stuck holding STEEM in order to sell then remember to keep an eye on the price if you are looking to pick up more HIVE or anything else out there. :)
I'll be back with another update on HIVE as the price moves along.
This post is not financial advice.
If you are looking to trade on BTC or Alts on Bybit, you can use this link to sign up and receive a bonus!