Hello, Eddie. Good news and a quick update! I've been able to use SPI's coder to write up a neat piece of matrix text that will let you buy EDS mini miner (EDSMM) tokens directly through your HIVE wallet. How cool is that? No more having to deposit your HIVE to an exchange and pay a fee and fewer clicks on top. Better still you can just automate the whole thing by setting up a recurring payment. Now were talking.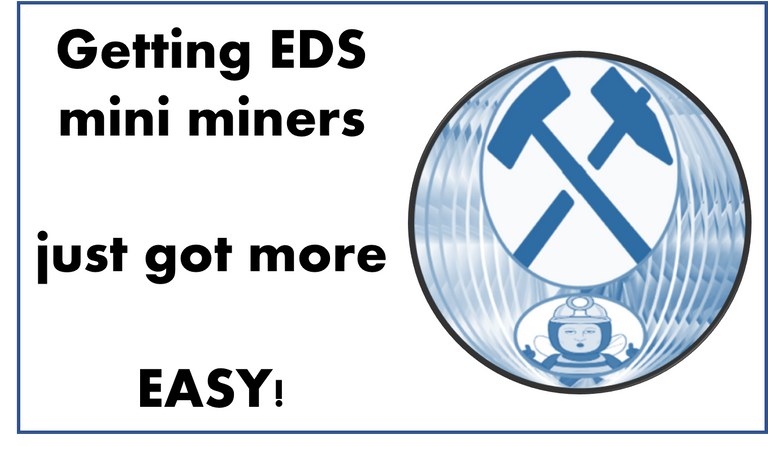 We're living in future here, why should distributing our hive-engine miner tokens be limited to hive-engine or leodex when we can do more?
For information about EDSMM, please click here
How does it work?
Send any amount of HIVE directly to @eddie-earner (no memo required)
Wait 3-5 mins.
Receive EDSMM tokens to your hive-engine wallet
You get 1 EDS mini miner (EDSMM) token for 1 HIVE. Send 50 HIVE, get 50 EDSMM. Nice and simple.
Each EDSMM token will yield approximately 0.2 EDS token per year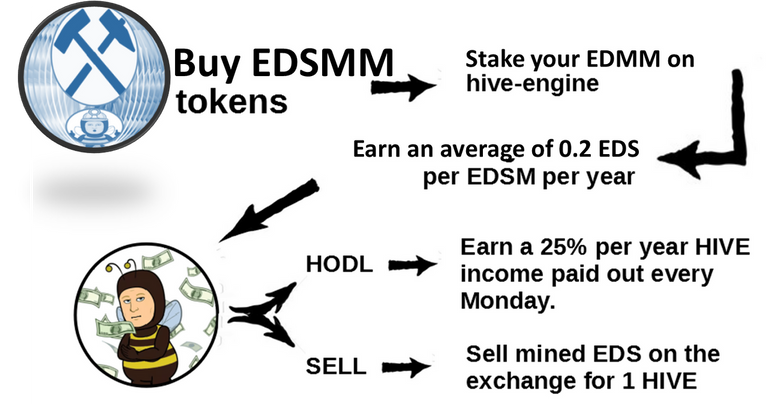 The HIVE wallet makes it dead easy to set up recurring payments if you are interested in saving and building a stack of miners that will keep minting you more EDS and build a greater HIVE income over time.
Setting up a recurring payment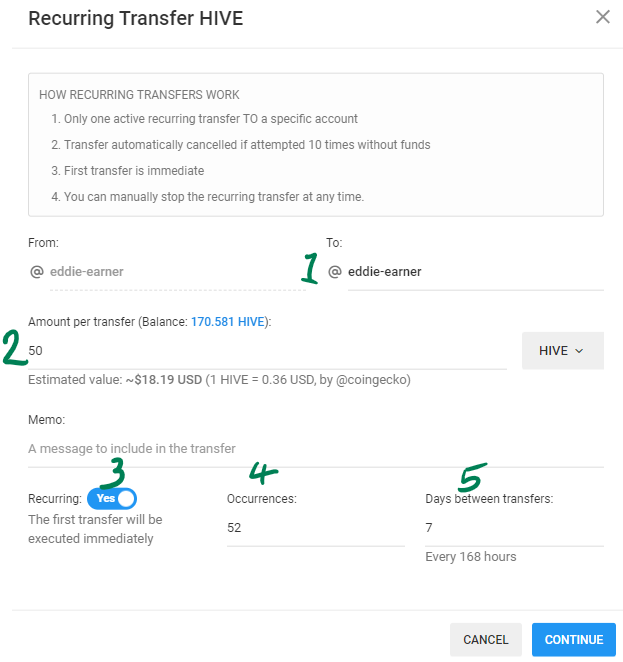 1 - Enter @eddie-earner
2 - Enter the amount of HIVE you are sending (1 HIVE per miner)
3 - Click from "no" to "yes"
4 - Enter how many times you auto-send
5 - Enter in days how often you what like transfers to happen
All simple stuff and the best way to automate the process of saving.
Current ROI for EDSMM
EDSMM mining rewards are set and in place already so if 1 miner are 25,000 mini miners are circulating, the reward pool is the same and this opens oppunities for those that get in early to earn much more than the quoted 20%.
EDSMM are set to yield 20% when all 25,000 are fully issued and staked. If 12,500 were issued and staked, the current ROI would be 40% to give an easy example. Currently, there are 7800 EDSMM tokens issued out of 25,000, we can round that to 1/3rd. Based on knowing minting rewards are 20% when all mini miners are issued and only 1/3 are currently issued, we could guess that the current ROI is 3 times more at 60%.
The 1st miner took almost 1 year to sell out so I would say that there is lots of time left before the ROI drops down to 20% and those gains are there for the taking to whoever wants them.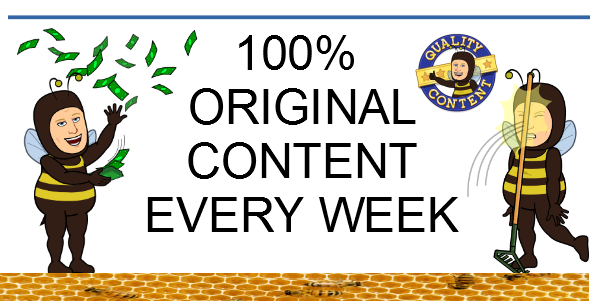 Just a quick update about that today. Hope a few of you try and out as it's much easier than using hive-engine directly and with way fewer clicks of the mouse. I'll be back next Monday with the weekly report.


----------------------------------------------------------------------------------------------------------------------Right HERE