Hello and Welcome to ECOBANK!
We are putting together a land-backed crypto project. We have already bought the land, and I know you want to put some of your crypto gains into something physical, something real - like exotic real estate! This is the original idea behind a 'land-backed' token project. I want to thank all of the people who have encouraged me to go ahead with this idea - now is the time to get involved.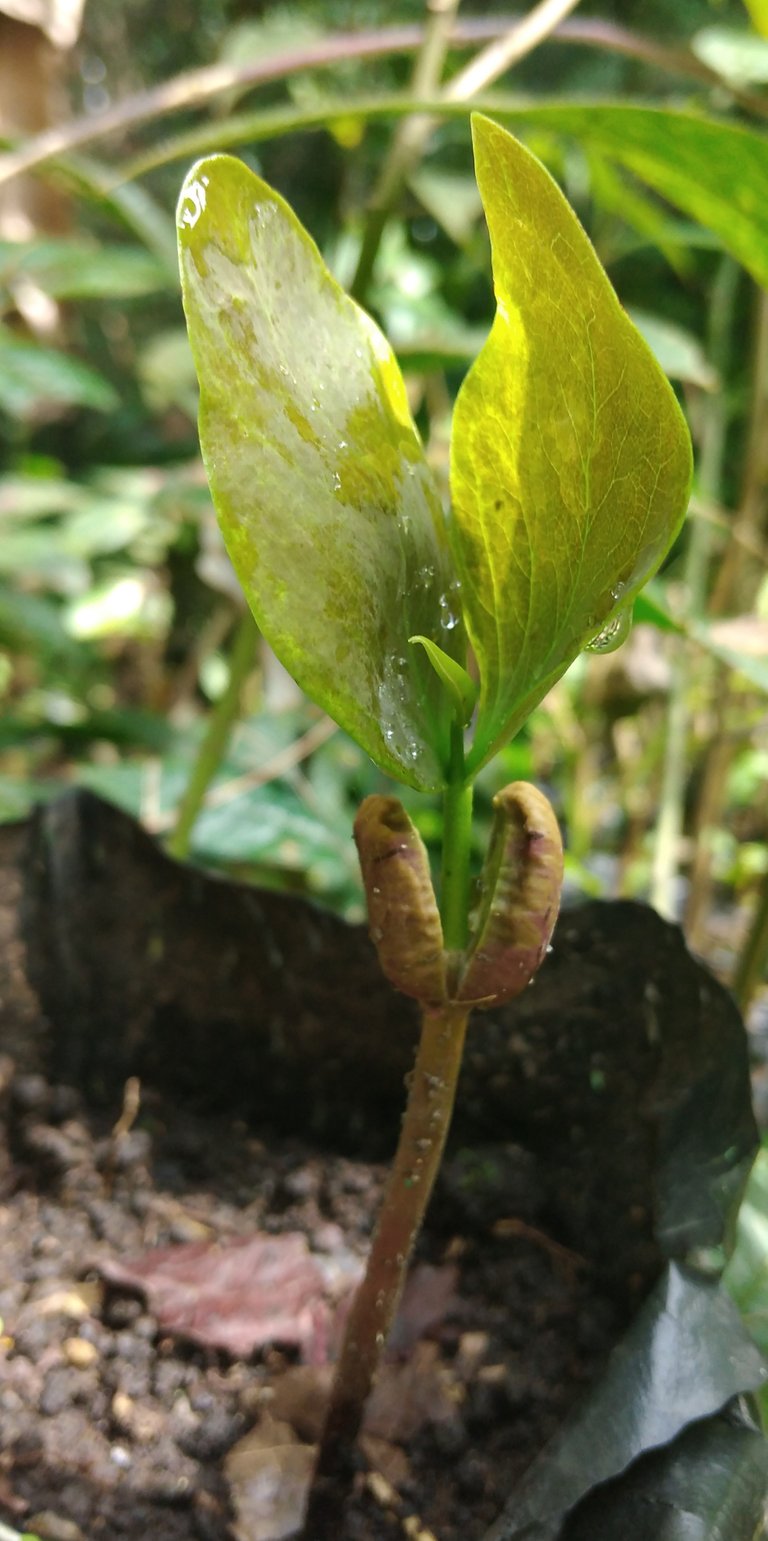 Photo copyright Ledis Arango V. @ecoinstante
The way in which you can get involved is by helping us take the next step: We want to take our well-placed 25 acres and add some resort/hotel infrastructure. This is to seek regional development as well as immediate cash flow. We have plenty of ideas for growth, including member meetups, but we need infrastructure to house and organize the people and the fun.
We could say - Buy our token to support us! We are doing the Lord's work just send your money! This is a membership token and members will get to help shape the future of the resort/hotel project! Members will also get nice discounts on visits as well as referral commissions for sending us business. I hope to set up some of this tracking within the #CTP tribe.
But we want to actually make token buyers into legal investors, helping to define the future of token projects backed by physical assets perhaps not only in Colombia. And we want to share, though governance, in any operational profits in the enterprise. We also hope that members will consider reinvesting into more good ideas to do on and around the land that we have destined for this project.
After doing more research and meeting with an advisor, I must state that we were recommended strongly to not allow American investors in the presale because the SEC could take action against us, because we are sharing profits and because there might not be any profits this means we are putting at risk non-accredited Americans, who should just be investing in Index ETF funds to stay safe. If we find out in the future that any Americans have slipped through our meticulous screening we reserve the right to withhold any profit distribution into the reinvestment fund of the project.
Token sale possibilities
The token presale has begun! Its really more of a soft-launch - It will end when 125,000 tokens are sold, or February 28 if 100,000 tokens have been sold. At the end of the presale, all tokens will be distributed and hive-engine market trading will open.
Stable sale
Upon consideration, we are offering 3 types of stable coin - HBD, SWAP.HBD and SWAP.BUSD. I have been getting the accounts set up for the new company, its a complicated process because the local platform that let's us easily convert between Colombian Pesos and Crypto does not accept US people either, so I have had to train a local agent to help me manage this token sale.
For the time being we can accept HBD and the hive-engine stables, and hopefully within one week USDC wallet will be ready and tested. This HBD (or hive-engine stables) you can send to @ecobanker account with the memo ECOBANK presale, and you will be recorded in the presale at a faithful market rate of $1.10 per token.
Sale for HIVE or LTC, pending
HIVE and LTC must be determined by the pricing of these tokens at the time of my choosing. I have mandala all set up for the ECOBANK company, where we will be able to convert directly to stables for these tokens. For the time being, we are going to delay this launch for at least a week, as we prefer the stables and want to gauge the interest in the project.
For planning LTC and also for HIVE sales of significant size, it is recommended that you get in touch with me on Discord and we coordinate your interest in the presale.
Remember the following basic details from this post:
Platform: Hive-Engine
Initial emission: 250,000
Presale value: $1.10
Minimum sold in Presale to launch: 100,000
Maximum available in Presale: 125,000 (50%)
Accepted currencies during presale: HBD, SWAP.HBD, SWAP.BUSD, USDC, LTC (pending), HIVE (pending)
We have also reevaluated some start up costs and our estimate for minimum token sale has risen to 100,000 tokens. While not a strict limit, it would likely be a stretch to launch with less than this amount sold. Our plan is to build out 7 spaces right away and develop the internal paths between them, to begin seeking operating cash flow right away this year.
After the presale is concluded the tokens will be distributed.
So there is some time before hive-engine trading will begin. I can guarantee that if there are any left over tokens we will not sell them for $1.10 ever again. We will let the market decide the trading price and likely let the members decide at what price the new tokens can be listed, if at all.
If a significant portion of the tokens remain unsold, it is possible we will need to sell them at a slightly higher price to furnish the resort buildings.
Issuing more tokens.
We will not be voting on issuing more tokens until the construction of the first buildings is complete. There is some design review and analysis phase as well, we are meeting with the architect this week to strike a final deal.
TL;DR:
Send HBD, SWAP.HBD or SWAP.BUSD to @ecobanker starting now!
Ask any questions, I am available!
Freedom and Friendship!