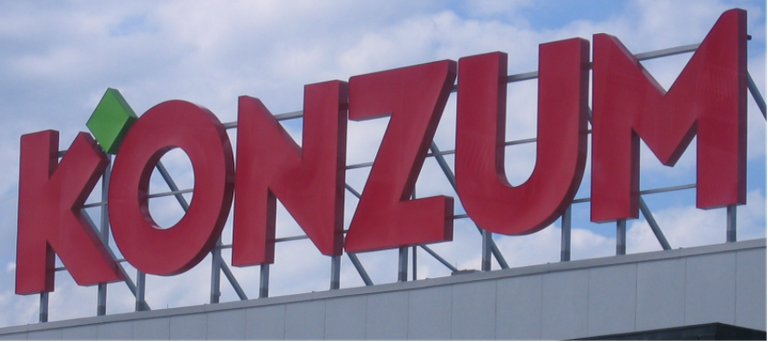 Konzum, Croatia's largest retail store chain, has announced that it would accept cryptocurrency payments. Although the new policy so far covers only webshops and online orders, this is the most important crypto-related event in history of Croatia.
Importance of this decision can't be overstated, because Konzum used to be the backbone of Agrokor, former conglomerate owned by Ivica Todorić, man, who until financial difficulties and controversial government takeover in 2017, used to be the most powerful man in the country and one of the most powerful men in this part of the world. While Konzum used to be the only part of Todorić's business empire, it was and still is the most recognisable and omnipresent.
Konzum's move towards crypto isn't too surprising. The country itself, like many others, have been gradually ditching its initial scepticism towards cryptocurrencies. While few years only few businesses (like a barber shop and couple of computer stores in Zagreb) accepted Bitcoin, usually for promotion purposes, now it is becoming widely accepted and not only by private entities, but even by public institutions. The best known example is Croatian Post which began by issuing virtual postage stamps on Ethereum blockchain and now allows buying and selling of various cryptocurrencies in its offices.
Konzum itself was proving to be much more adaptable for new circumstances and new business paradigm. Even before COVID-19 pandemic, it was setting up online ordering and delivering services which proved to be extremely wise move after introduction of first lockdowns in Spring 2020. Konzum's turn towards crypto is almost certain to accelerate cryptocurrencies' adoption by Croatian consumers and public in general. And it is very likely that the debate about Croatian adoption of euro and abandoment of Croatian kuna might lose much of the relevance in very near future.

Blog in Croatian https://draxblog.com
Blog in English https://draxreview.wordpress.com/
Original Hive blog (Film & TV) https://hive.blog/@drax
Minds profile https://www.minds.com/drax_rp_nc
Uptrennd profile https://www.uptrennd.com/user/MTYzNA
Hiveonboard: https://hiveonboard.com?ref=drax
Rising Star game: https://www.risingstargame.com?referrer=drax
1Inch: https://1inch.exchange/#/r/0x83823d8CCB74F828148258BB4457642124b1328e
BTC donations: 1EWxiMiP6iiG9rger3NuUSd6HByaxQWafG
ETH donations: 0xB305F144323b99e6f8b1d66f5D7DE78B498C32A7
Posted Using LeoFinance Beta