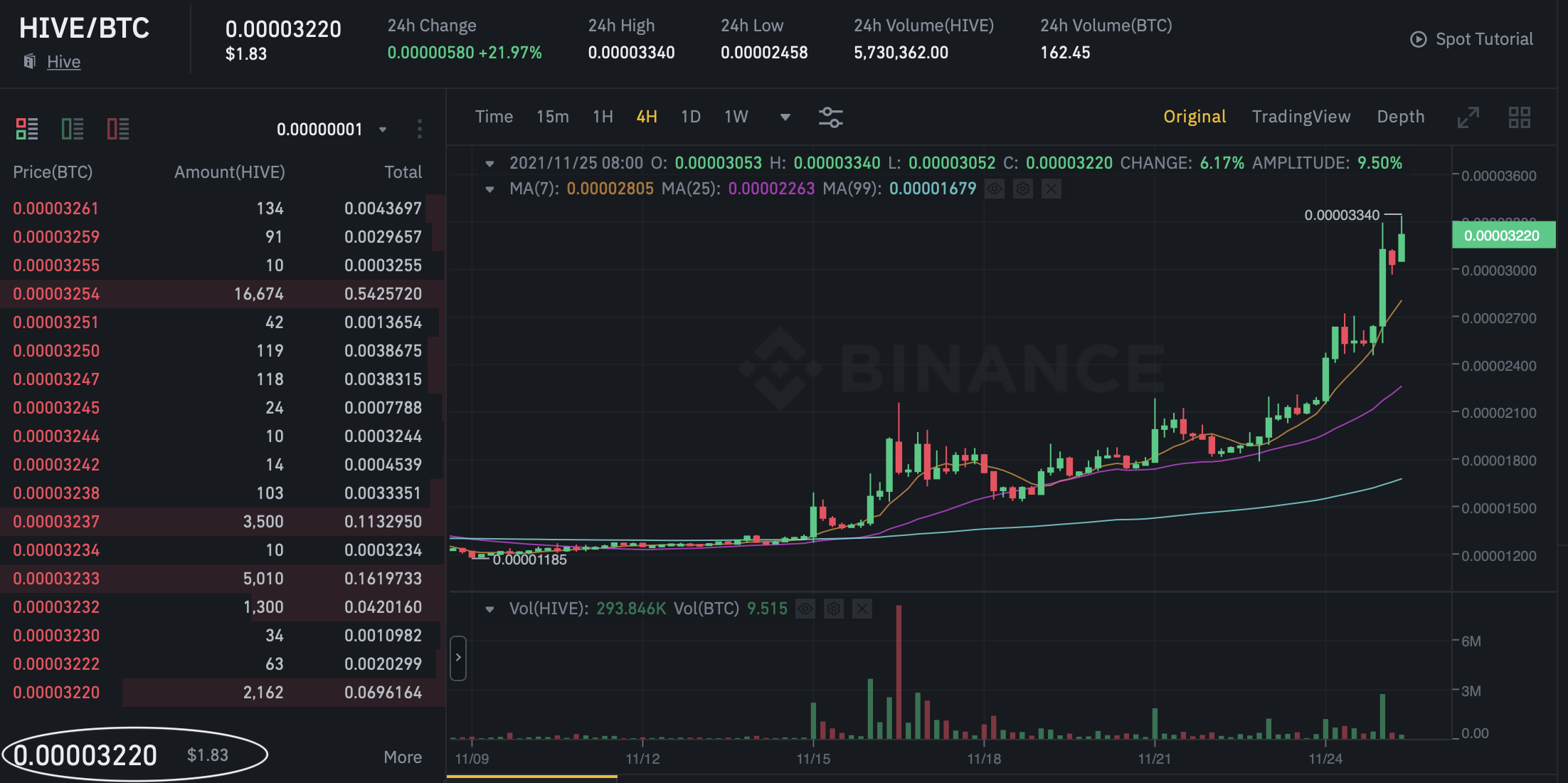 ---
Seems like Christmas came in November this year, because exactly on the 25th, meaning today, we're having a new ATH for HIVE. At the moment of writing, it changes hands at $1.83, and 3200+ satoshis.
A couple of weeks ago it was under $1, and well under 2000 satoshis. The biggest gain was realized in the last two days, in which it covered no less than 1000 satoshis, or one third of its current value.
Although I expressed my doubts about the health of this jump (or pump) here, it's a an undeniable fact that HIVE is thriving now. How long and how consistent this growth will be, nobody knows. As a 5 year witness in this ecosystem, I would be incredibly happy to see this unfolding in a predictable, healthy way.
The volume on which this is happening is not spectacular, though, so it may change velocity at any moment, or even turn the other way around.
But, as in any other market, TA is just a part of the analysis, and there are many other factors at play. Even if TA is not very supportive at this moment, fundamentals of the HIVE ecosystem are strong. I am very much invested (mostly emotionally, to be honest) in this project, and I know it covered so much in just a little over one year. So there are reasons to consider this growth will have at least some support from strong hands when the going gets rough.
For now, let's get some popcorn and watch our new favorite show: green candlesticks piercing ATHs.
Posted Using LeoFinance Beta