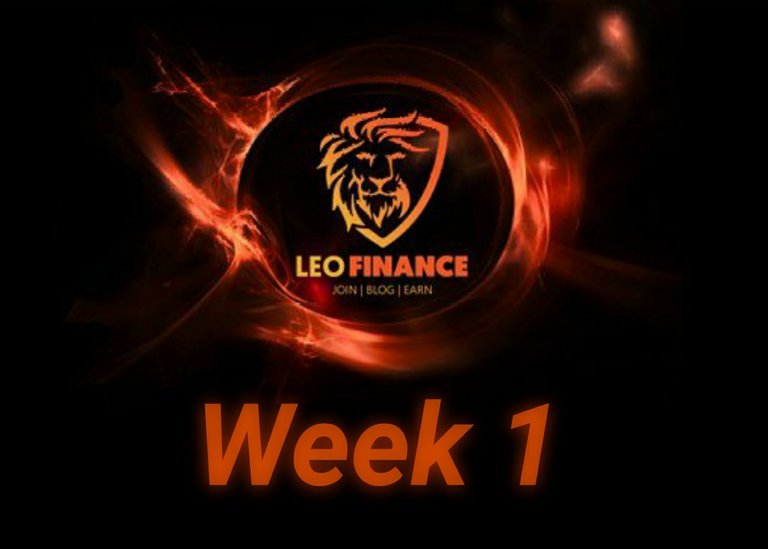 Image by @mariosfame
It's only been a week and boy has it been a wild ride.
I started by writing two articles on observations that I had made at work after asking colleagues why they hadn't got involved in crypto before. I was thrilled when the articles received $1+ each, beating both my publish0x and read.cash highest earners in a day!
---

The next day I noticed a competition to win $20 of Leo hosted by @onealpha
https://leofinance.io/@onealfa/quiz-on-crypto-win-20-leo
I had a quick read through a page explaining how HD wallets work, and then a read through the comments to see what wasn't working for people. Then set to work.
About an hour and a half of converting binary I realised it was a trick and got the right answer in a few minutes. Once I had posted the answer in the comments I was buzzing! I couldn't put my phone down to stop refreshing comments.
I really enjoy puzzles like these and am eager for the next one.
---
I staked my first 100HP to leo.voter, I am still however confused about how to earn Hive rather than Leo as I'm interested in earning some passive delegated goodness as well. I'm planning on writing a list of questions to put to the discord server, and from their answers write a newbies guide to Leo.
Guides like Leodex.io go into great detail but miss a lot of the "stupid questions" that I've had to ask people directly.
---
After another article made over a dollar I realised this site has what others are missing: consistency. I've mentioned other sites to my friend but never insisted he join, I don't want to come across as pushy, or worse still, chasing referrals. But if you're into cryptocurrency, technology and finance, if you're not on Leo, you're missing out.

And he joined! @bombaycrypto got an incredible welcome from the Lions and he plans to continue writing his takes on financial events.
---
So a pretty busy week for me, but thanks to reddits shenanigans there was an awful lot to write about. I'm sure this next week will be just as wild.
Posted Using LeoFinance Beta