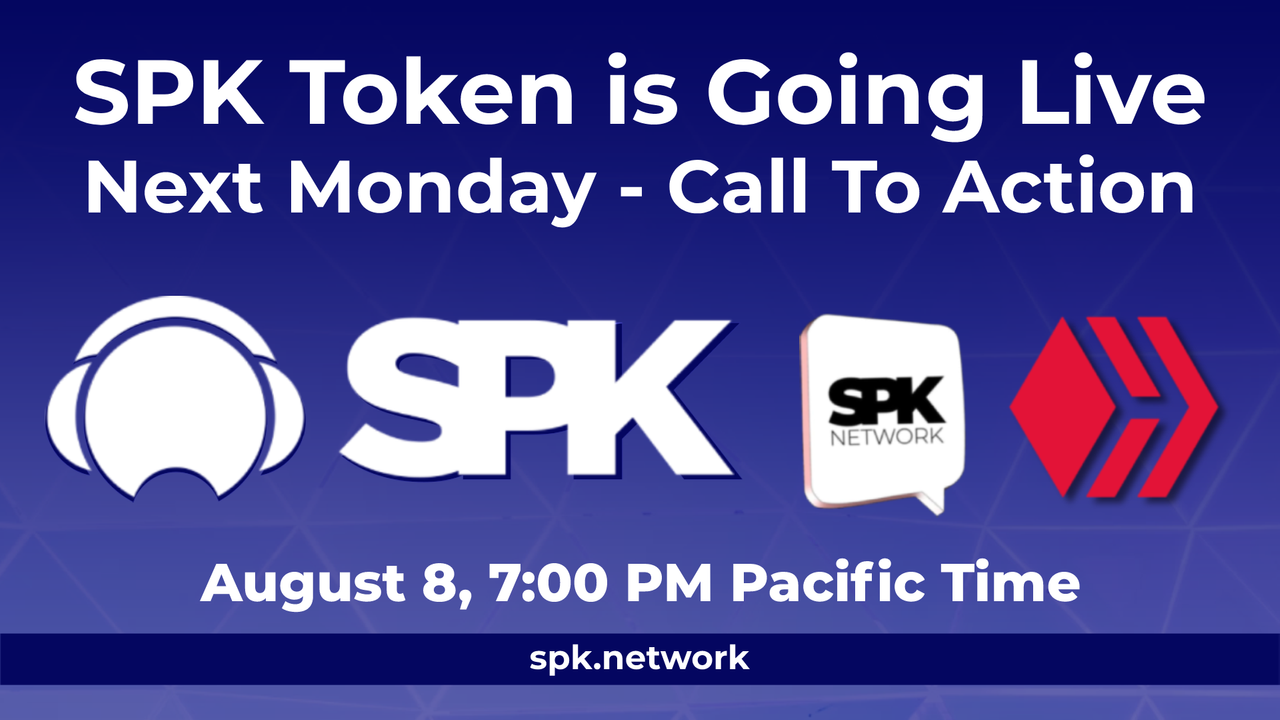 Good day, Chrono here how are you my fine Blockchain hiveians? Still loving the bear market? are you making due?
I was browsing around the Hive and noticed this post from SPK..
SPK Network | SPK Token Going Live Next Monday - Call to Action

It states that the SPK tooken* will be live on August the 8th at my time 7 PM pacific time, Falls on this coming Monday.. JOY!
"Thank you all for testing! We have solved a few bugs and are ready to go live!"
It seems there were some bugs and testing was being done.. We are talking about the Project Dan is working and has been working on well a part of a bigger project.
---
Want to be a part of it?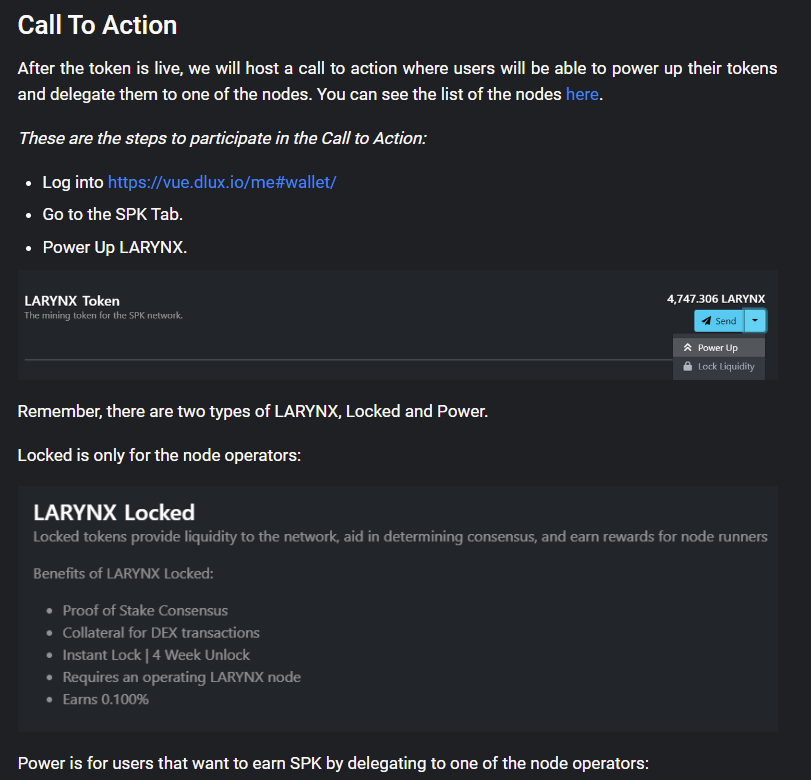 I am a Node operator which is running on @chrono.witness which is also a Hive-Engine Witness and a True Hive witness. so go vote..
Here is the dashboard I am using to monitor stats and data...
https://spkcc.utopis.io
Original - spkccmonitor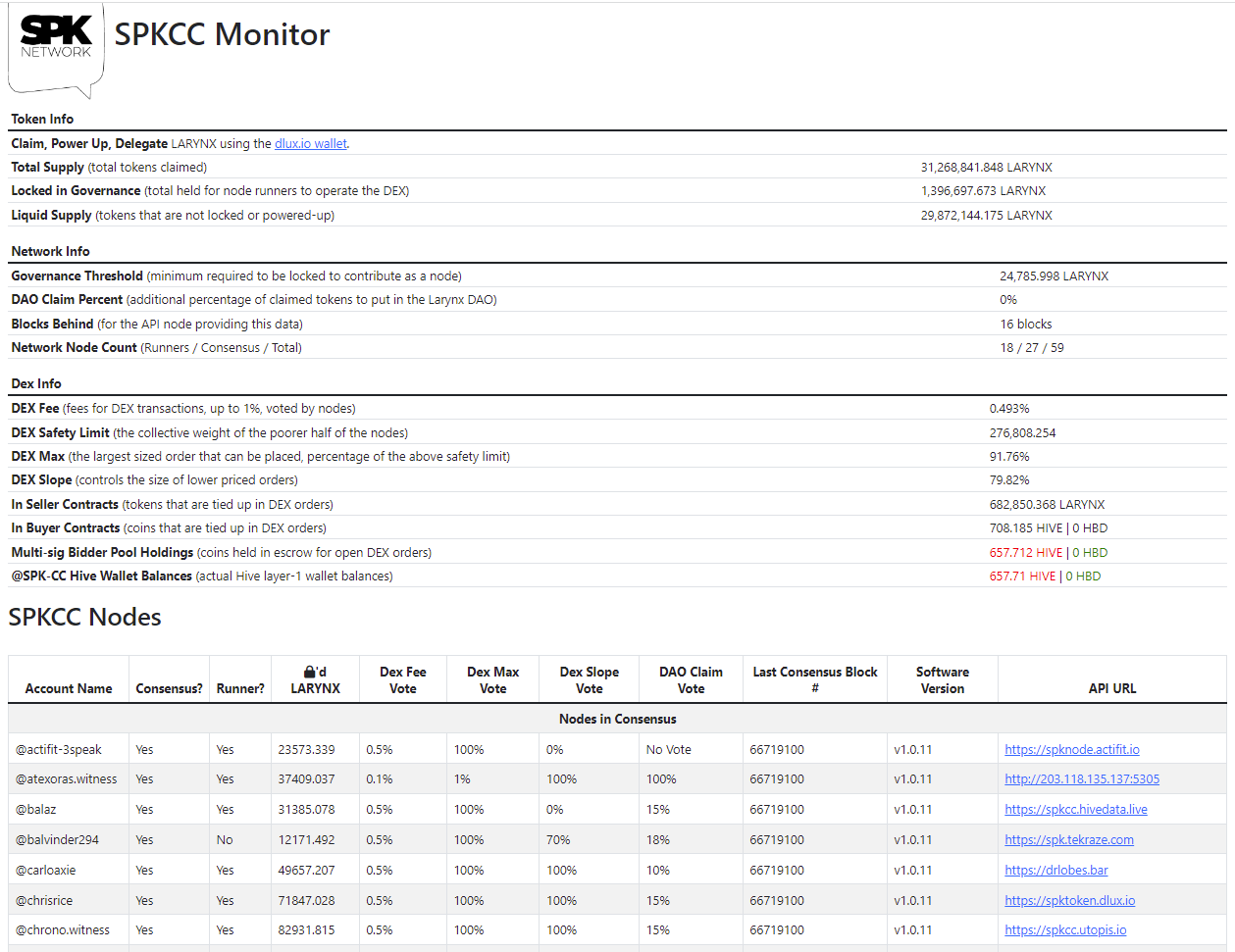 I just powered up a nice chunk of LARYNX..

Come join the fun..
Pick up LARYNX
https://www.dlux.io/dex#larynx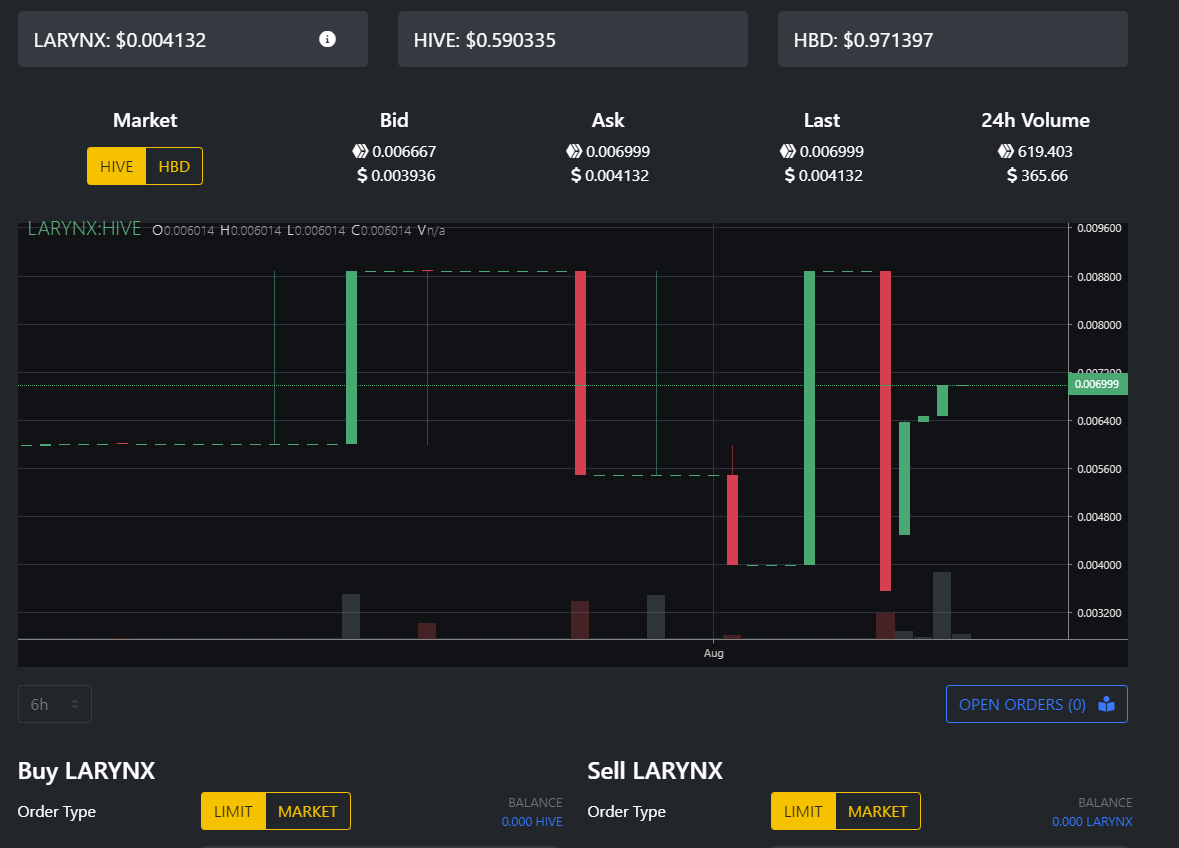 than delegate to your boy at the account @chrono.witness
Posted Using LeoFinance Beta