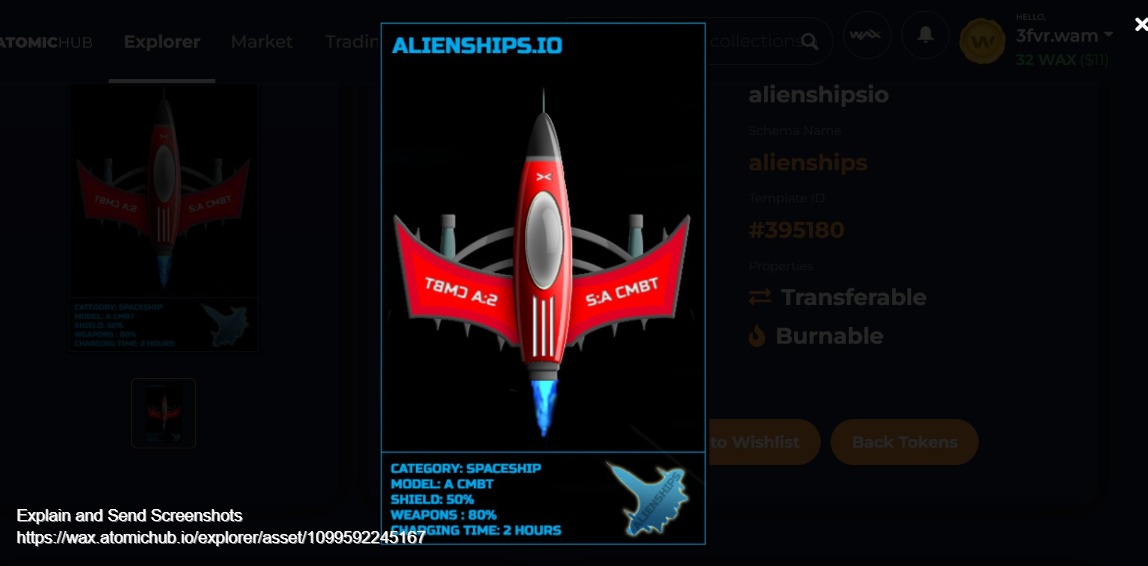 So my favorite game, Alien Ships, was shut down because the admin got in over his head probably but all the players want to rebuild and are very open to doing it on hive.
To me, that's pretty awesome. I love the game. It's pretty much like space invaders, galaga and asteroids all rolled into one. What I didn't like about it was that it wasn't on hive.
It was a wax game and community was missing from it in a way that most non-hivians don't understand. There is a new discord for the refugees of the game and they have quite a brain trust in there. So how can we help?
Are there hivians that can consult on this or possibly take a role bringing an existing game that is past its conceptual stage and plug it into hive? Does it need a tribe token, how does the drop work and how does it appear on Hive?
These are the things I don't know but the devs and braintrust are actively looking for platforms and open to my suggestions. I've been talking about hive in the Alien Ships discord for months so it's an easy sell.
I'm looking for feedback and possibly help from the members here like @edicted and @taskmaster4450 . You know, the type folks that know a thing or two about how Hive works.
So what are your thoughts? Can it work? Can we use a new group of Hivians over here shooting down some alien ships? Love to hear about it in the comments.
Posted Using LeoFinance Beta