The first batch of the airdrop cards released by splinterlands didn't give me any gold foil cards and i was somhow not pleased only for me to hear a gist today that someone who had 12 0000 packs didn't get any gold foil legendary, that will be so painful for the person when people with 500 packs are getting gfl, which means gold foil legendary is all about luck..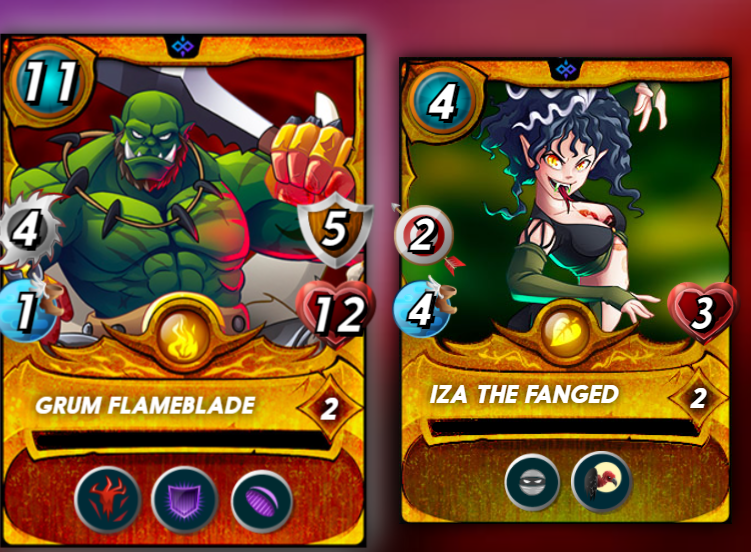 I was lucky this time around with my pull in the airdrop, and was able to get gold foil legendary, the first airdrop card i claimed was lira the dark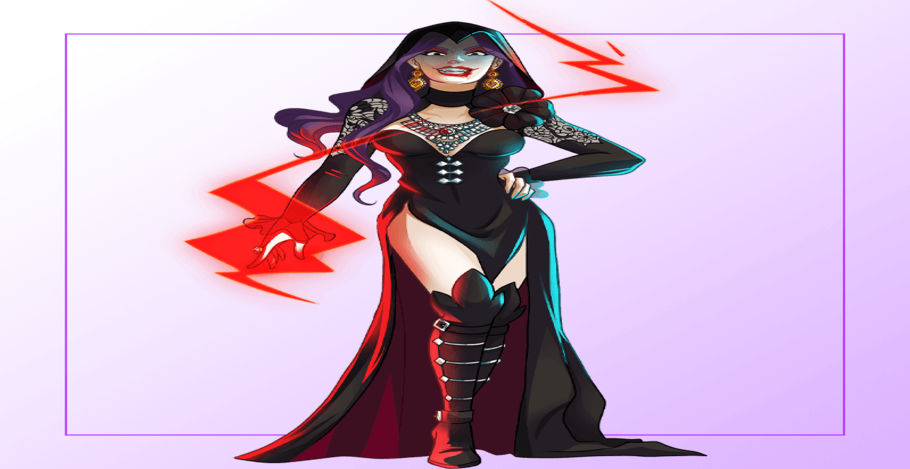 But i was dissapointed when i didn't see any gold foil of it tho i got three of the cards which is still great!, then i moved to the next airdrop card which was iza the fanged and behold a gold foil was waiting for me! which excite me to go for the third airdrop and guess what again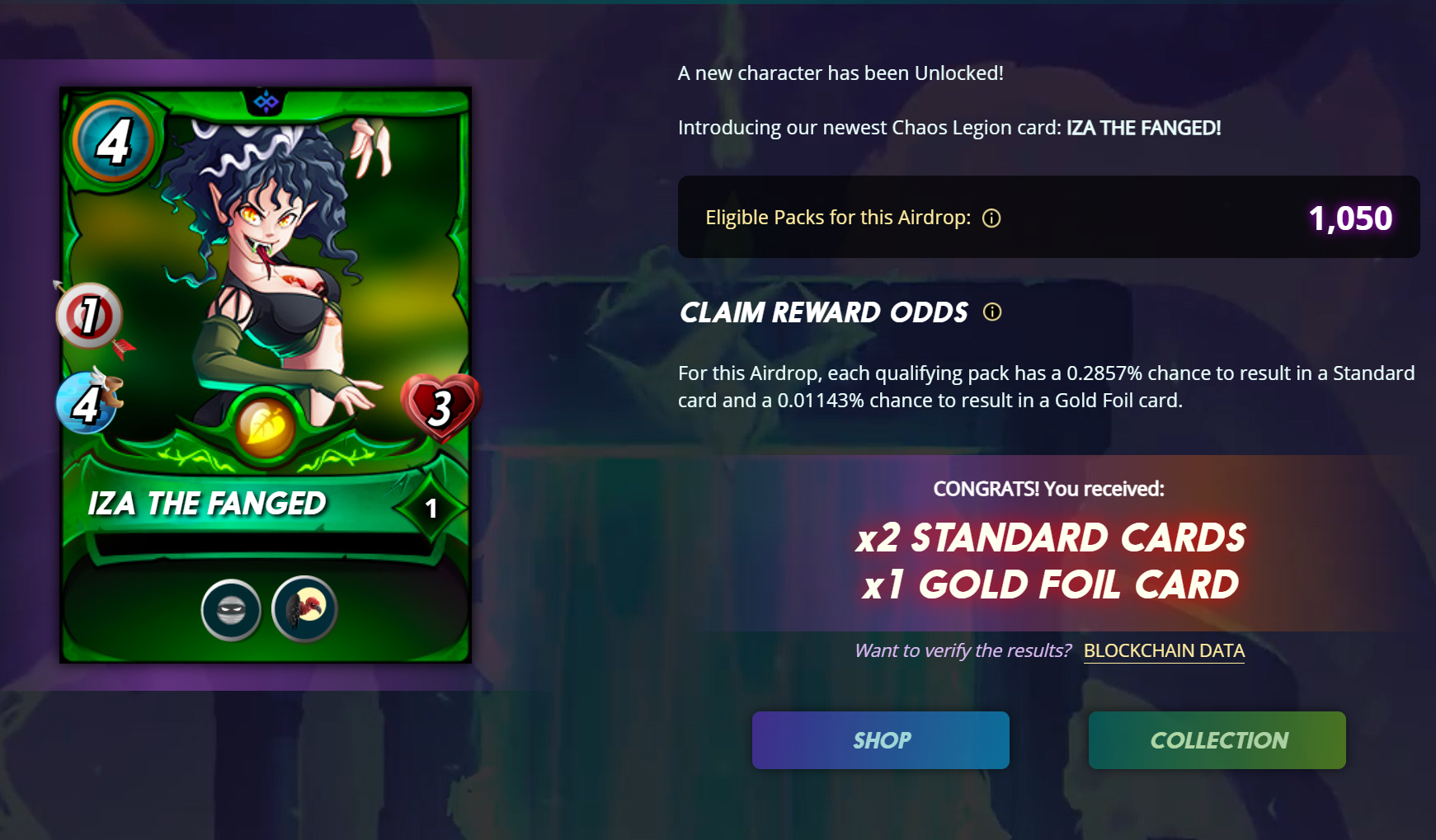 There was another gold foil legendary waiting for me! i got four grun flameblade and one thing that picked my interest in this monster is the bloodlust ability which was specifically for brawl monsters so seeing it on a normal legendary is interesting, it makes the card OP so you can say out of the three cards airdropped today, Grum is my favorite..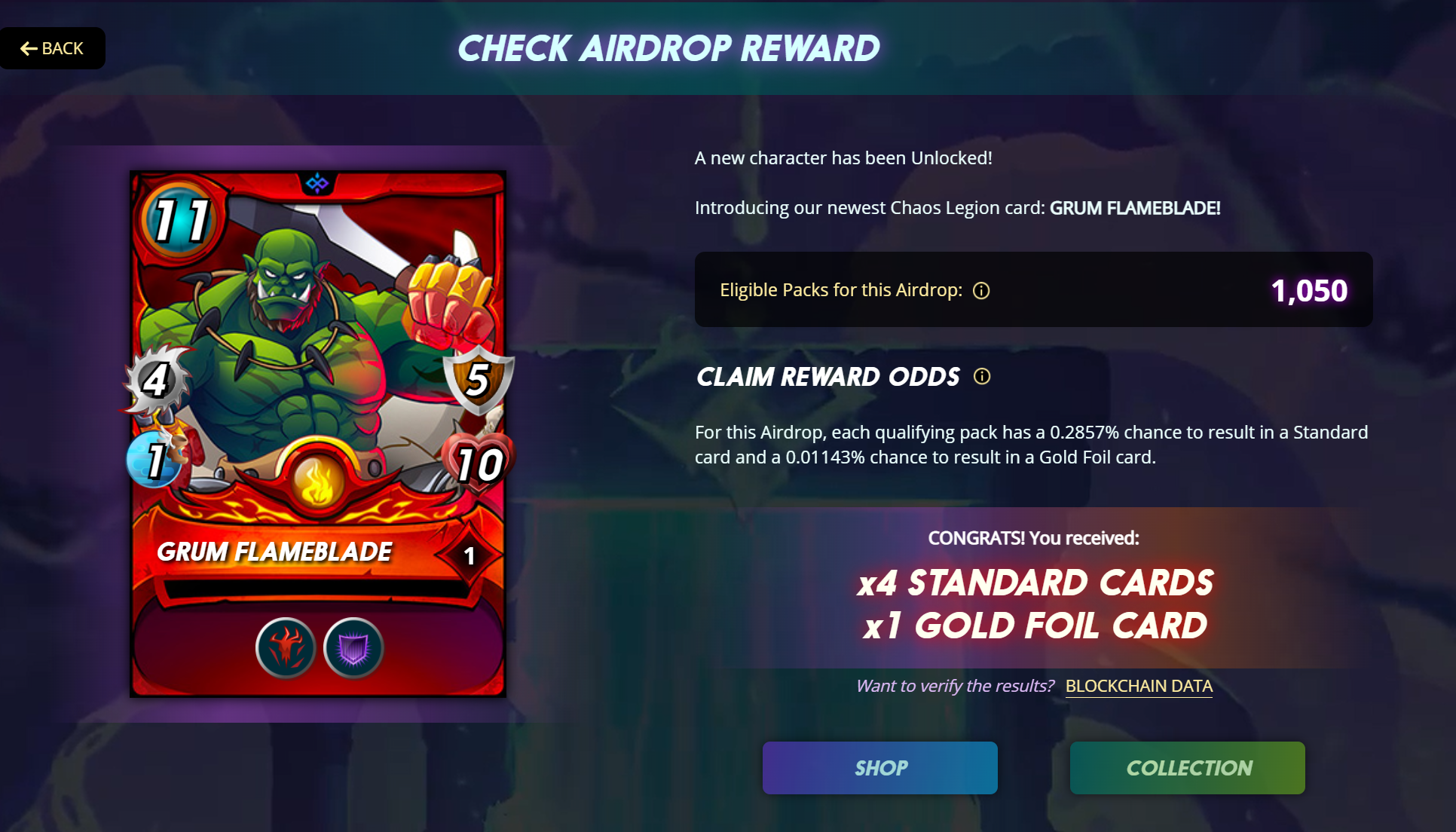 The fire splinter just become much more stronger in reverse rule with the presence of this bloodlust monster, it is really going chaotic lol and the earth splinter needed more sneak monsters and with the arrival of iza players should be at alert to always protect their back from sneaky monsters when facing the earth monsters....
Dang are you seeing what am seeing in Lira is a very good card as it increases the speed of every monsters on her team and her range power is high as well, but the opportunity ability is what makes it stand out, seems it is the first range attack monster with the opportunity ability!
Really need to max all this cards and test their skills in the arena than here on my blog lol
if you want to be a part of this week steemmonsters challenge, you can join from here
All pictures are gotten from splinterlands lore and gif credit goes to splinterlands.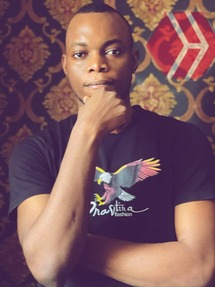 Just call me Burl.
I am a professional gamer, motivational speaker and a crypto enthusiast
Discord: burlarj#8326
Twitter id: burlarj1
Telegram: burlarj
God exist, i am a living testimony



NEVER LET THEM KNOW YOUR WEAKNESS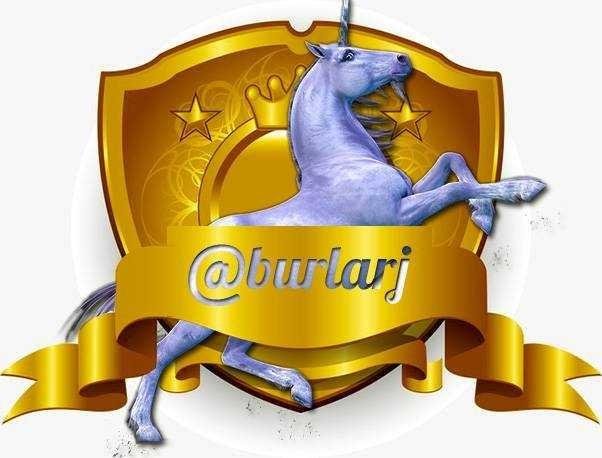 Posted Using LeoFinance Beta