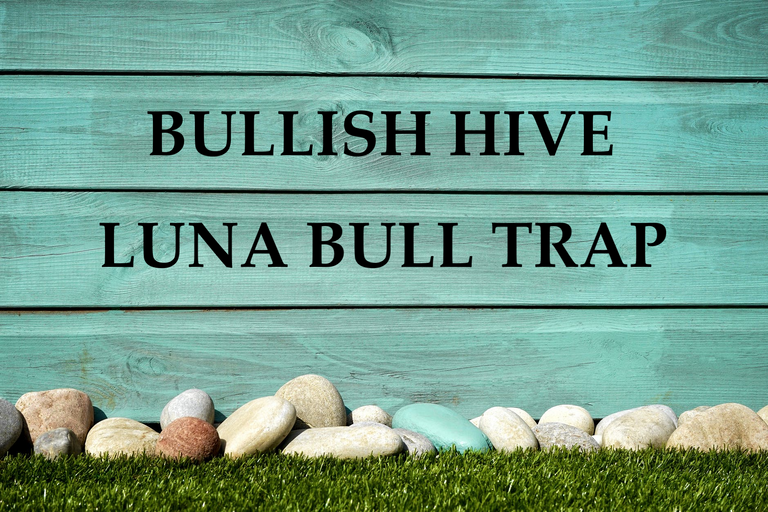 The crypto market is in a fascinating position and in the midst of everything, Hive has been quite consistent through it all. At the time of writing, we already have Hive trading above 50 cents and looking pretty solid for the weekend.
Predicting the next leg of the crypto market has proven to be a daunting and near impossible task for most analysts. We're all just living at the whim of the whales and speculators right now.
This presents an opportunity to look at numbers in red and green, trying to make sense of the situation. In everything, I've learnt that the market cap of an asset doesn't tell the full story.
A look at Luna, the all but dead crypto, highlights how market cap is almost irrelevant. At the time of writing, Luna's market cap is a bit over $1b but it still hovers around 209 in the ranking.
The market cap of Luna is substantially higher than virtually every other asset in that range, so why's it in such a low rank? Well, the proof is in the pudding, as they say.
I hate to say it but Luna might in fact be dead, and while there seems to be an attempt to revive it, it doesn't look like it's happening any time soon.
At the time of writing, Luna's experienced over 700% pump in value but that has only gotten it to $0.0002768 per Luna, according to Coinmarketcap. Personally, I don't think there's anything to be excited about.
Right now, there is over 6.9 trillion Luna in existence and I doubt this printing will be halted anytime soon. As long as the UST peg hasn't been sorted out, more Luna will continue to be printed but with a dwindling market cap due to massive dumping and shorting, there's no hope in sight.
Luna's cause is further damaged by the general bearish perception of the market. Right now, there's a lot of fear in the air, making it multiple folds more difficult to keep investors interested.
In any case, speculators are still having a field day, with over $3b trading volume in the past 24 hours. I think this asset is going to present multiple bull traps, as it plummets to its inevitable end, so trade with extreme caution, and take profit, as soon as possible, so you don't end up trapped in a trade.
The Hive window
Unlike Luna, life seems to be good for Hive assets. It is not perfect but it looks like there's hope.
As I mentioned earlier, Hive is up to 51 cents in the past couple of hours and has held that position for the past couple of hours. The entire market is experiencing varying levels of volatility, and Hive is no exception, but the movements have been predictable and generally steady.
In my opinion, Hive could easily 2X from this position, despite the state of Bitcoin and the bearishness of the market. At this time, $1 Hive is actually bearish, so it will still be keeping with the times, at that level.
This value of Hive is a big opportunity to get yourself some cheap Hive and there are multiple ways to achieve that. The easiest route is to simply walk into any exchange, buy some Hive and move it back on chain for staking and other investment purposes.
Alternatively, you can get active in the community by engaging, publishing and growing the network. Either way works fine, and in the process, you will be making Hive stronger.
In summary
Hive looks solid and there are many other second layer investment opportunities that you could also look into. As much as Luna and many other assets have pumped in recent times, it's important to focus your strength on assets with actual value and use.
The crypto market is very dicey, so don't end up falling for a bull trap because you see numbers going up. For the most part, you're going to get trapped in a Ponzi-esque pump that will dump on you the moment you blink.
As always, be vigilant, always do your own research and may the odds be in your favour.

Posted Using LeoFinance Beta