Hello Lions. In this post, we will examine the LEO chart. However, I do my reviews with Tradingview data. Therefore, I will examine the graph of Leo (Bleo) in the BSC network, not the Leo with the Hive-Engine Token. However, due to arbitrage transactions, the prices on the two blockchains will affect each other. So you can also use this analysis for the LEO price in Hive-engine. Data from website called Poocoin. I analyze daily time frame.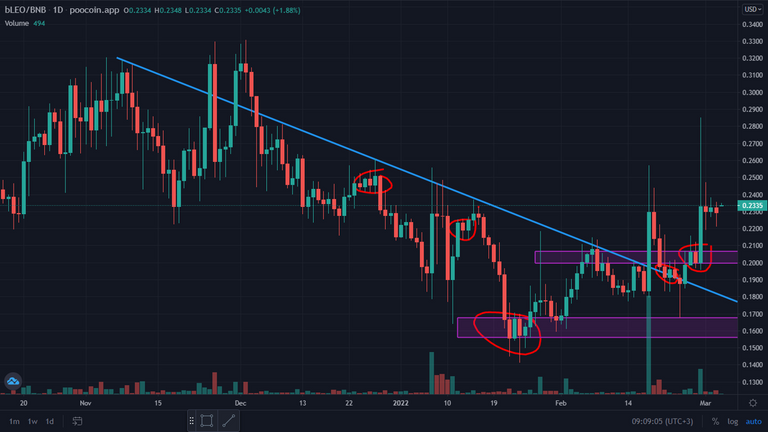 A supply-demand zone was formed in the $0.15-0.16 region. Likewise, there is a supply-demand region in the 0.19-0.20 region. In possible downtrends, these regions can act as support. Leo has been in a downtrend since December. However, there has been bottom work for a week. The regions I marked on the chart must be followed closely.
This is not a bullish-bearish signal. And this post is not investment advice. You should make your investment decisions yourself according to your psychological state and your financial situation. It would be more helpful to see this sharing as an educational work. See you.