EN:
Hello. You must have encountered the subject of Defi in the last year. Ethereum network, Avax network etc. even if you haven't used Defi tools. You may have heard the concepts in the news and social media. Now is the time to focus on this area.
Our lives are shifting to more and more digital environments as time goes on. As in other areas, we are drawn to decentralized environments in finance. You must have installed an application on your phone to access decentralized financial instruments on your computer. The most well-known applications in this regard are Metamask and Trust Wallet. In the wallet application called Trust Wallet, you can perform installation and connection processes without requiring much information. However, in Metamask, there is a requirement to set up a network to connect to a Defi application. Whatever network infrastructure you want to use, I will talk about a convenience where you can set up that network.
"How to add X Network to metamask?" in search engines for network setup. Just do a search. There is a lot of content created on this topic. This method is traditional and somewhat difficult. The easy way is to use the website named Chainlist.org. After logging in to the website, we need to connect the Metamask application that we have installed in the browser to this website. After that, we select the network we want to install from the list. Or we find the network we want by searching. With a few clicks, you can easily set up a network. I have shared a few images on the subject below.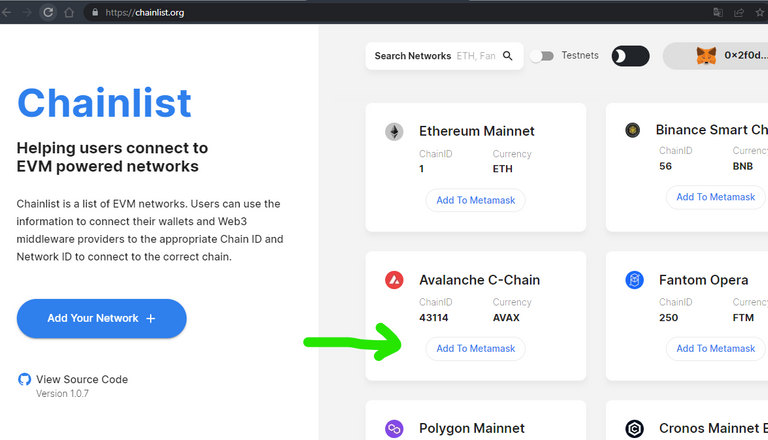 ---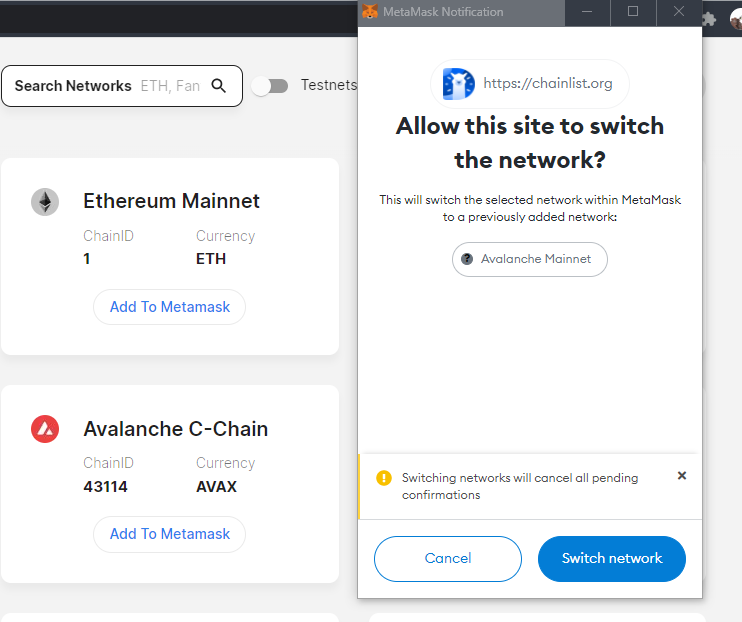 Note: I have not done any research on whether the website in question is safe or not. This website is used by too many people for network setup. And so far there has been no problem. However, it is entirely your responsibility to ensure your safety. See you in new posts.
---
TR:
Merhaba. Son bir yıldır Defi konusu ile mutlaka karşılaşmışsınızdır. Defi araçlarını kullanmamış olsanız bile Ethereum ağı, Avax ağı vb. kavramları haberlerde, sosyal ortamlarda duymuşsunuzdur. Artık bu alana odaklanmanın zamanı geldi.
Hayatımız zaman geçtikçe daha fazla dijital ortamlara kayıyor. Diğer alanlarda olduğu gibi finans konusunda da merkeziyetsiz ortamlara çekiliyoruz. Telefonunuza, bilgisayarınıza merkeziyetsiz finans araçlarına ulaşabileceğiniz bir uygulama kurmuş olmalısınız. Bu konuda en fazla bilinir hale gelen uygulamalar Metamask ve Trust Wallet. Trust Wallet isimli cüzdan uygulamasında çok fazla bilgi gerektirmeden kurulum, bağlanma işlemlerini gerçekleştirebiliyorsunuz. Ancak Metamask'ta Defi bir uygulamasına bağlanmak için ağ kurulumu yapma şartı var. Hangi ağ altyapısını kullanmak isterseniz o ağın kurulumunu yapabileceğiniz bir kolaylıktan bahsedeceğim.
Ağ kurulumu için arama motorlarında "X Ağı metamask'a nasıl eklenir?" şeklinde bir arama yapmanız yeterli. Bu konuda oluşturulmuş çok fazla içerik var. Bu yöntem geleneksel ve biraz da zor. Kolay yöntem ise Chainlist.org isimli web sitesini kullanmak. Web sitesine giriş yaptıktan sonra tarayıcıda kurulumunu yaptığımız Metamask uygulamasını bu web sitesine bağlamamız gerekiyor. Bunun ardından kurulum yapmak istediğimiz ağı listeden seçiyoruz. Veya arama yaparak istediğimiz ağı buluyoruz. Bir iki tıklama işlemiyle kolayca ağ kurulumu yapabilirsiniz. Aşağıda konuyla ilgili bir kaç görsel paylaştım.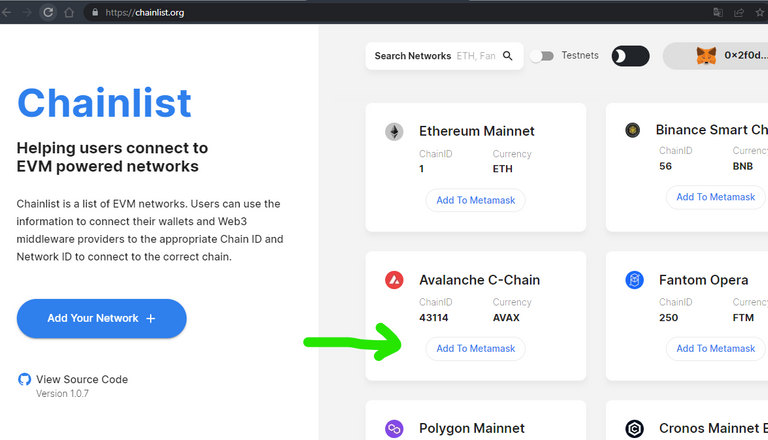 ---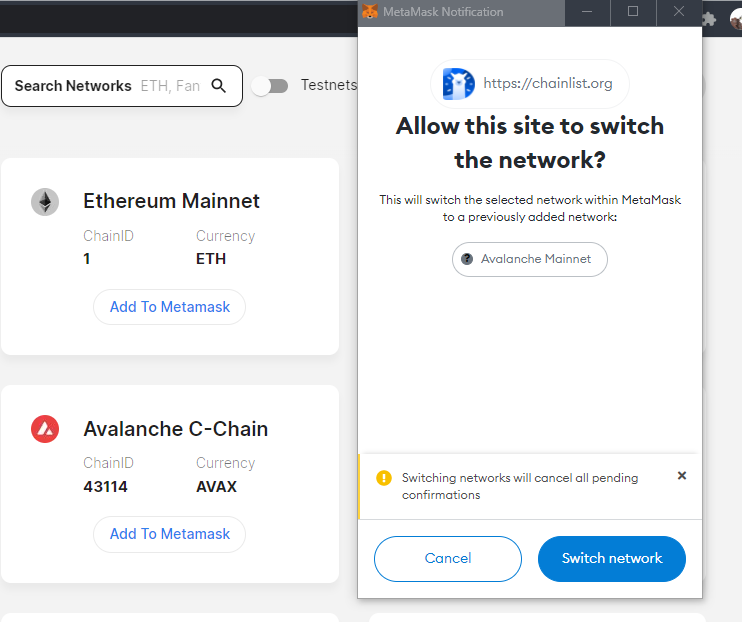 Not: Söz konusu web sitesinin güvenlikli olup olmadığıyla alakalı bir araştırma yapmadım. Bu web sitesi ağ kurulumu yapmak için çok fazla kişi tarafından kullanılıyor. Ve şimdiye kadar bir sorun yaşanmadı. Ancak güvenliğinizi sağlamakla ilgili sorumluluk tamamen size ait. Yeni paylaşımlarda görüşmek üzere.