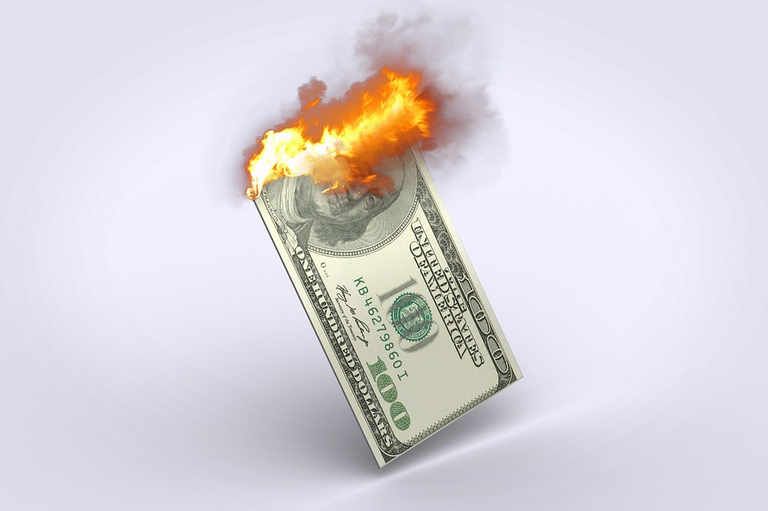 Hello dear Hivians,
there is news about the new law in Germany about the use of cash payments. It was decided and thus comes the new law that you can not transact more than 10,000 € for cash sales.
And that from January 1st, 2023. I think it's pretty intense.. The law says, for example, that no real estate may be paid for in cash for anything over €10,000.
And now it doesn't come in crypto assets and in commodities either.
This means that the state of Germany sees a potential in such purchases that the funds have a criminal background and thus the state wants to put a stop to it.
I stick to my thought that it's pretty intense since the father state is creating a new control mechanism and everyone who has paid in cash has earned the money illegally in some way.
It's all sad. I'm always against it when money has been acquired in such a way, but do you have to punish the whole country for it?
In my opinion, people complain about the points system created in China, which already regulates people, and on the other hand creates another transparent system in modern Europe.
Well, we'll see where this leads and where it ends.
What do you think of this decision?
I look forward to your feedback.
Despite all this I wish you a nice weekend and always remember everything will be fine but it can also get better through the free spirit and self-determination-
Your adacardano
Hallo liebe Hivians,
es gibt neues zum neuen Gesetz in Deutschland von der Verwendung Barzahlung. Es wurde beschlossen und somit kommt das neue Gesetz das man nicht mehr als 10.000€ für Barverkaüfe tätigen kann.
Und das ab 1.1.2023. Ist schon ganz schön heftig finde ich.. In dem Gesetz steht drin das zum Beispiel keine Immobilien in Bar bezahlt werden dürfen was über den Wert von 10.000€ liegt.
Und jetzt kommt es es auch nicht in Kryptowerten und in Rohstoffen.
Das heisst der Staat Deutschland sieht in solchen Käufen eine Potenzial, das die Gelder einen kriminellen Hintergrund haben und somit möchte der Staat einen Rigel davorschieben.
Ich beleibe bei meinem Gedanken dass es schon ganz schön heftig ist da der Vater Staat damit einen neuen Kontrollmechanismus erschafft und jedem unetrstellt wer in Bar beszahlt hat das Geld in irgendeiner Weise auch auf illegealem Weg erwirtschaftet.
Ist schon traurig das Ganze. Bin immer dagegen wenn Gelder auf solch einem Weg erworben worden sind aber muss man das ganze Land dafür abstrafen?
Meiner Meinung beschwert man sich über das geschaffene Punktesystem in China was die Menschen schon reguliert und schafft auf der der anderen Seite ein anderes gläsernes System im moderner Europa.
Na gut wir werden sehen wohin das noch führt und auch endet.
Was haltet ihr von diesem Beschluss?
Freue mich auf euer Feedback.
Trotz alledem wünsche ich euch ein schönes Wochenende und denkt immer dran alles wird gut aber es kann auch besser werden durch den Freigeist und der Selbstbestimmung-
Euer adacardano