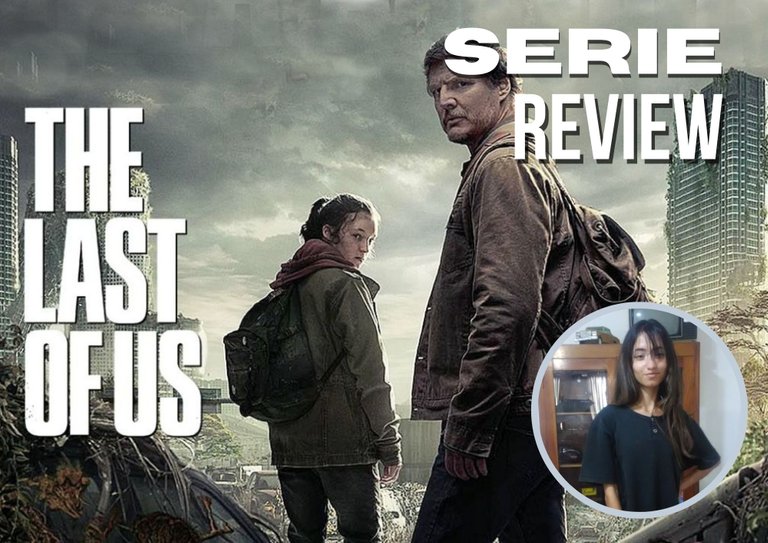 Fuente | Source
Recientemente salió una de las series más esperadas por los fanáticos de los videojuegos y debo decir que yo también estuve ansiosa de la salida de esta joya, ya que cuando salió el juego fue toda una maravilla, su historia, jugabilidad, personajes, entre otras cosas, hicieron que fuera de los mejores juegos de la historia y ya que salió su serie aproveche de recordar nuevamente su historia y la ame.
Recently came out one of the most anticipated series by fans of video games and I must say that I was also anxious for the release of this jewel, because when the game came out it was a marvel, its story, gameplay, characters, among other things, made it one of the best games in history and since its series came out I took the opportunity to remember again its history and I loved it.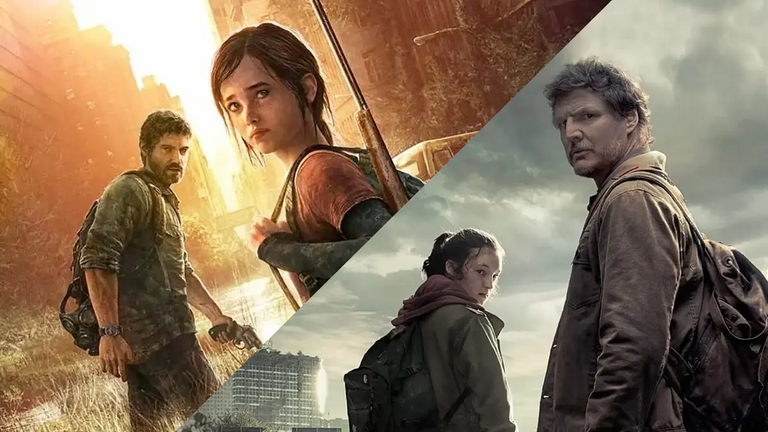 Fuente | Source
El nombre de esta serie es The Last of Us y ha sido todo un éxito el primer episodio, su elenco está lleno de grandes artistas y sus protagonistas le dan la verdadera esencia a la del juego original, aunque tiene cambios significativos, no afectan mucho e incluso me atrevo a decir que mejora más la trama original.
Esta serie es del género post-apocalíptico, ficción y drama, ambientada en un mundo dominado por los zombis, el cual son contagiados por un Hongo y los peligros de un mundo post-apocalíptico.
The name of this series is The Last of Us and the first episode has been a success, its cast is full of great artists and its protagonists give the true essence of the original game, although it has significant changes, they do not affect much and I even dare to say that it improves the original plot.
This series is a post-apocalyptic, fiction and drama series set in a world dominated by zombies, which are infected by a fungus and the dangers of a post-apocalyptic world.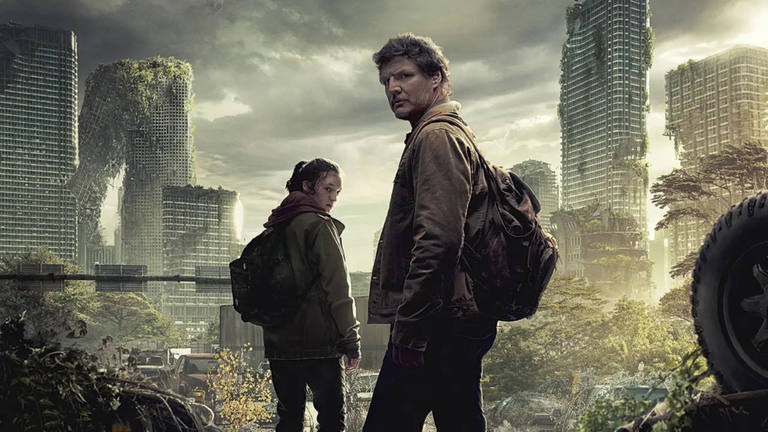 Fuente | Source
---
Su historia comienza de una forma tranquila, con la vida cotidiana de "Joel" protagonizado por Pedro Pascal y de Sarah Miller quien es su hija, al parecer la mamá de Sarah no estuvo presente en su vida, así que Joel se encarga de ella, son una familia humilde en donde Joel trabaja duro para poder vivir bien y darle lo mejor a su hija, Sarah por su parte es una niña muy inteligente y astuta.
Durante esa mañana Sarah se encarga de hacer el desayuno a su papá, ya que está de cumpleaños, luego de varias conversaciones llega el hermano de Joel, su nombre es "Tommy" y es protagonizado por Gabriel Luna, bien estos se preparan para ir a trabajar y Sarah para ir a clases, esta busca la forma de darle un regalo a su padre, toma un reloj que tenía en su gaveta y se lleva para repararlo.
The story begins in a quiet way, with the daily life of "Joel" starring Pedro Pascal and Sarah Miller who is his daughter, apparently Sarah's mother was not present in her life, so Joel takes care of her, they are a humble family where Joel works hard to live well and give the best to his daughter, Sarah on the other hand is a very smart and clever girl.
During that morning Sarah is in charge of making breakfast for her father, since he has a birthday, after several conversations Joel's brother arrives, his name is "Tommy" and is starred by Gabriel Luna, well they are getting ready to go to work and Sarah to go to class, she looks for a way to give a gift to her father, she takes a watch that he had in his drawer and takes it to repair it.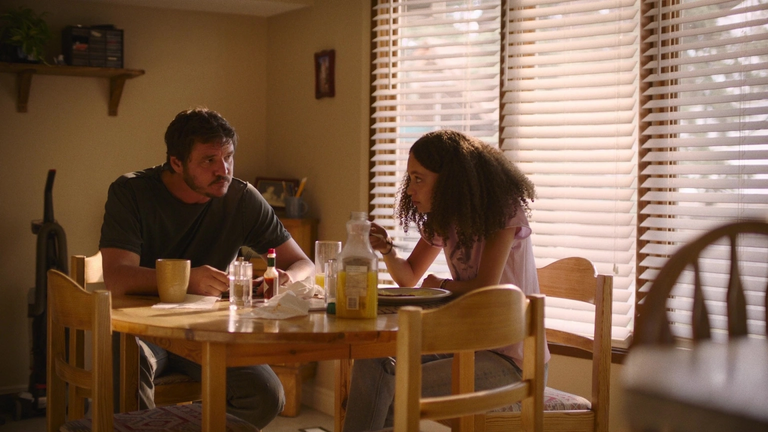 Fuente | Source
---
Todo transcurre normal hasta llegar la tarde, al parecer se comienzan a ver la tensión de la población, además de escuchar sirenas de policías a lo lejos, Sarah logra reparar el reloj de su padre y regresa a casa, ya que el panorama de la ciudad se está tornando más y más caótico así que a todos le piden regresar a casa.
Sarah llega a su hogar, ayuda a sus vecinos, quienes le pidieron que los visitara, desde este punto podemos ver un poco lo que va a suceder e incluso debo decir que me dio algo de pánico y tensión de una de las escenas en esta parte del episodio.
Everything goes normal until the afternoon, it seems that the tension of the population begins to be seen, in addition to hearing police sirens in the distance, Sarah manages to repair his father's watch and returns home, as the panorama of the city is becoming more and more chaotic so everyone is asked to return home.
Sarah arrives home, helps her neighbors, who asked her to visit them, from this point we can see a little of what is going to happen and I must even say that it gave me some panic and tension from one of the scenes in this part of the episode.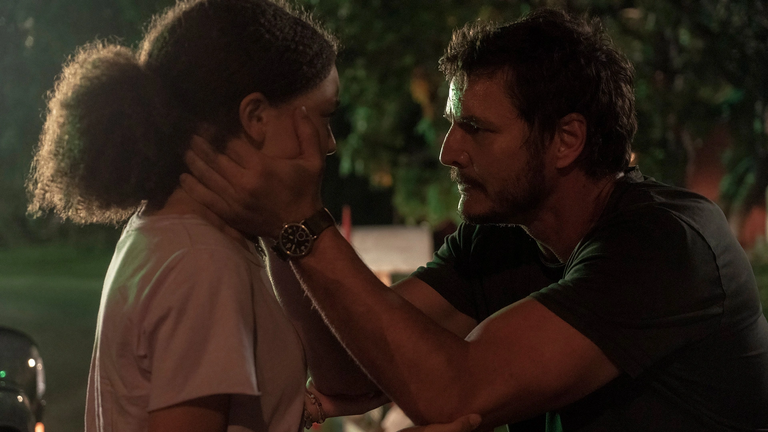 Fuente | Source
---
Todo normal, Sarah regresa a casa y espera a su papá, quien llega muy tarde y olvida el pastel que le pidió su hija para su propio cumpleaños, pasan una noche tranquila, los dos viendo una película hasta que Sarah se duerme y Joel sigue disfrutando de la película, pero recibe una llamada de su hermano, lleva a su hija al su habitación y sale a ayudar a su hermano.
Desde aquí comienza el pánico, las escenas te atrapan mucho, te llenan de mucha ansiedad y tensión, además de un sentimiento de miedo que obviamente, con cada minuto que pasa, pareciera que estuviera dentro de la escena.
Todo pasa muy rápido, el comienzo de esta historia es de lo mejor, además de la similitud en algunas partes a la historia del juego original.
All normal, Sarah returns home and waits for her dad, who arrives very late and forgets the cake that his daughter asked him for her own birthday, they spend a quiet night, the two watching a movie until Sarah falls asleep and Joel continues enjoying the movie, but he receives a call from his brother, takes his daughter to his room and goes out to help his brother.
From here the panic begins, the scenes really grab you, they fill you with a lot of anxiety and tension, plus a feeling of fear that obviously, with each passing minute, it seems to be inside the scene.
Everything happens very fast, the beginning of this story is one of the best, besides the similarity in some parts to the story of the original game.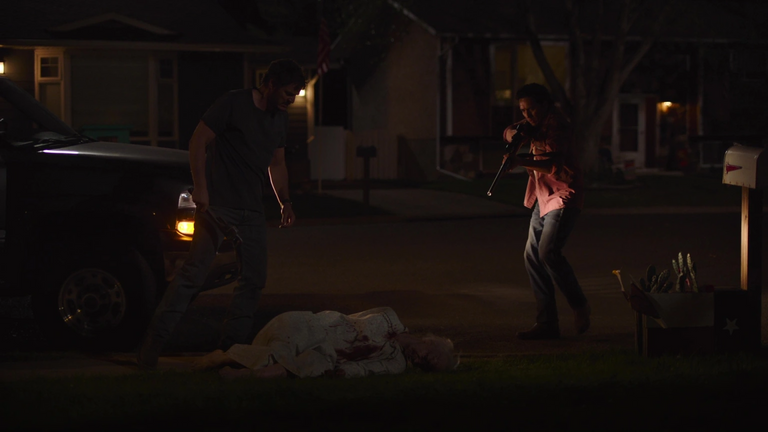 Fuente | Source
---
Más adelante conoceremos más de la trama, pasarán 20 largos años y el mundo está totalmente acabado, dominado por grupos armados, como los Luciérnagas, militares y otros que iremos conociendo más adelante, desde esta parte vemos como vive Joel y como son obligados a tener trabajos forzados para mantener el orden, también conoceremos a Ellie quien es protagonista de la historia, a Tess amiga cercana de Joel entre otras más.
Later we will know more of the plot, 20 long years will pass and the world is totally finished, dominated by armed groups, such as the Fireflies, military and others that we will know later, from this part we see how Joel lives and how they are forced to have forced labor to maintain order, we will also meet Ellie who is the protagonist of the story, Tess close friend of Joel among others.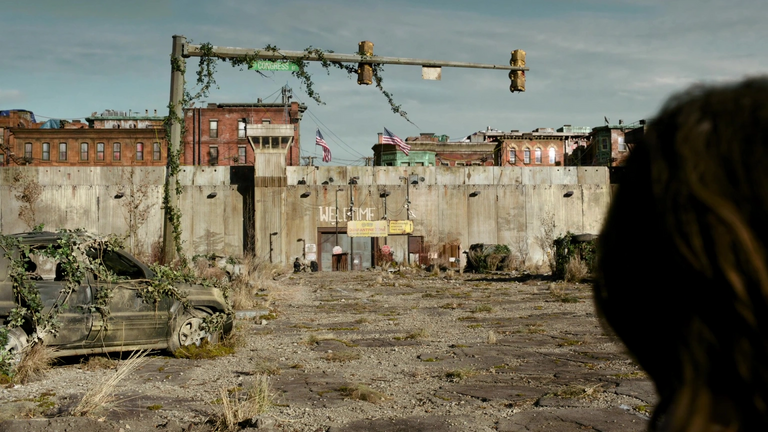 Fuente | Source
En fin es una historia increíble que te atrapa desde el minuto uno, historias así que te meten en la trama son de las que me gustan muchísimo, además de ver el desarrollo de los personajes hace que te encariñes rápidamente y también lo interesante que se pone al pasar los minutos.
In short, it is an incredible story that grabs you from minute one, stories like this that get you into the plot are the ones I like a lot, besides seeing the development of the characters makes you get attached quickly and also how interesting it gets as the minutes go by.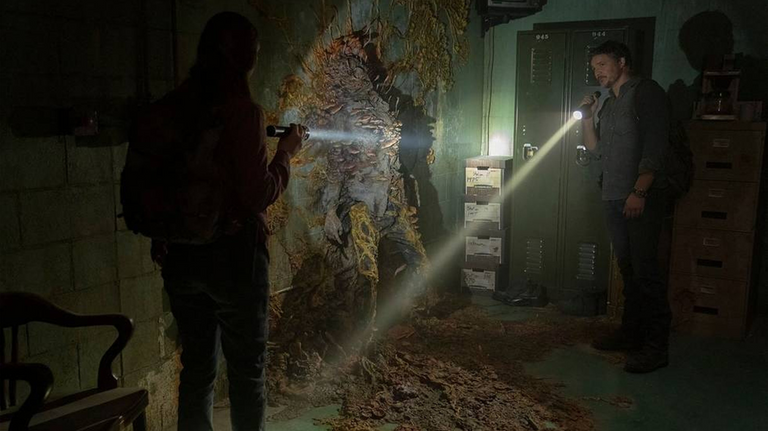 Fuente | Source
Su episodio 2 ya está disponible en HBO y así que me prepararé unas palomitas (cotufas) y a disfrutar de esta increíble serie.
Its episode 2 is already available on HBO and so I will prepare some popcorn (cotufas) and enjoy this amazing series.
Tráiler de la serie
Series trailer
---
Translation: Deepl.com
Edition: Canva