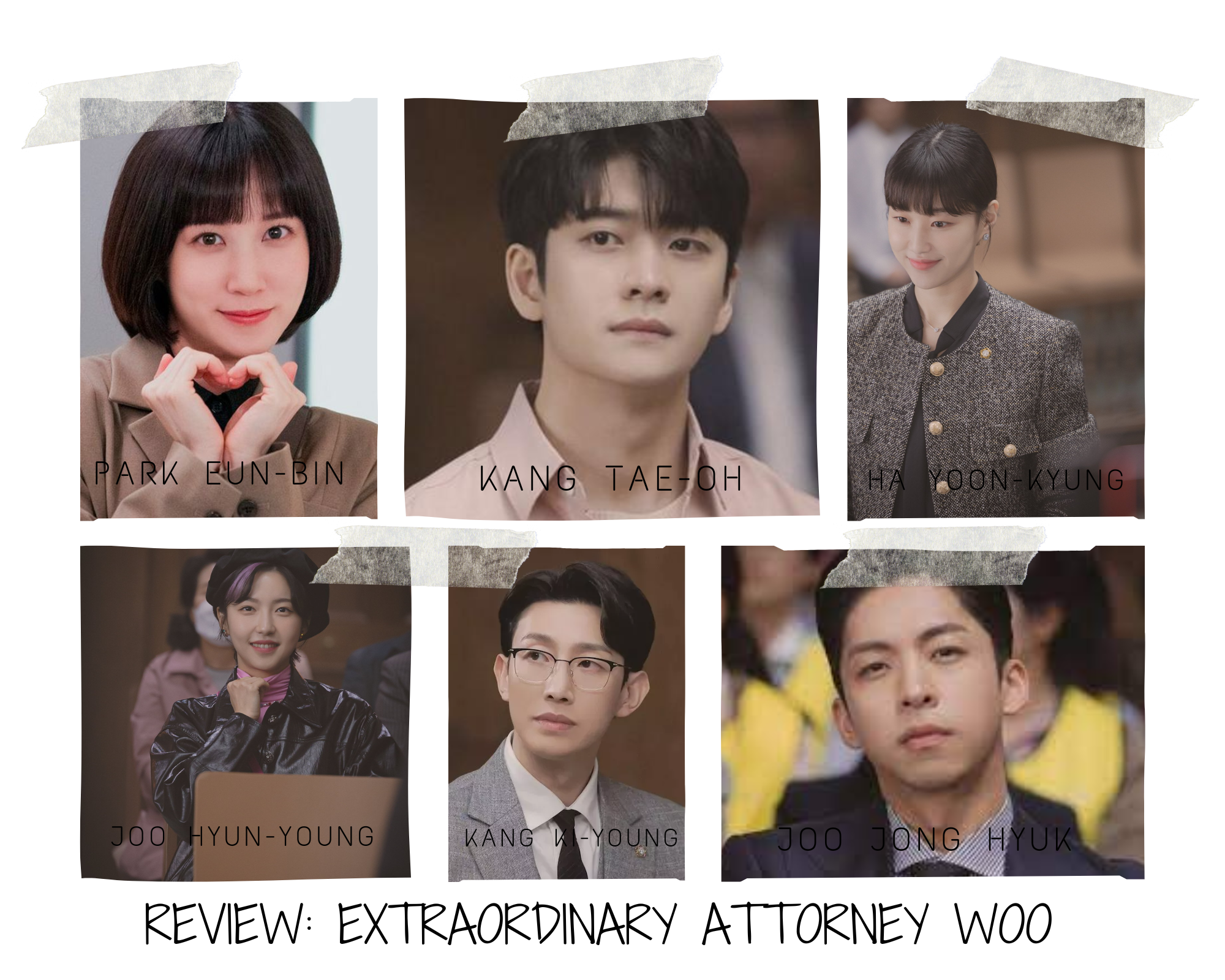 Woo, an extraordinary attorney, is a series full of wit and a slight touch of magic that grabs you from the very first moment. The series, although with many oversights almost imperceptible to the unobservant, earns the audience's acceptance and empathy, as it makes us laugh, cry and get angry. It really gets the job done. Not a single episode is boring.
---
Cast:
---
Park Eun-bin: Woo Young-woo
Kang Tae-oh: Lee Hun-ho
Ha Yoon-kyung: Choi Su-yeon
Joo Hyun-young: Dong Geurami
Kang Ki-young: Jung Myung-seok
Joo Jong-hyuk: Kwon Min-woo
---
Platform:
Netflix
---
Premiere:
June 29, 2022
---
Number of chapters:
16 (approximately one hour each)
---
My view
I had never seen an Asian movie or series until I saw The Squid Game, and after that controversial series, I saw the movie Parasites. Both highly recommended by social networks and full of suspense that keep the viewer interested and eager to see what the outcome will be.
Regarding Woo an extraordinary attorney, my sister suggested me to watch the series, but when I saw the cover, it didn't catch my attention until after watching several series, I decided to bet on Woo.
I must confess that it grabbed me from the first instant. I didn't know what was wrong with the girl until in the first chapter, it is explained that she suffers from a condition.
As I watched a new chapter, I was already looking forward to the next one. I felt more and more captivated.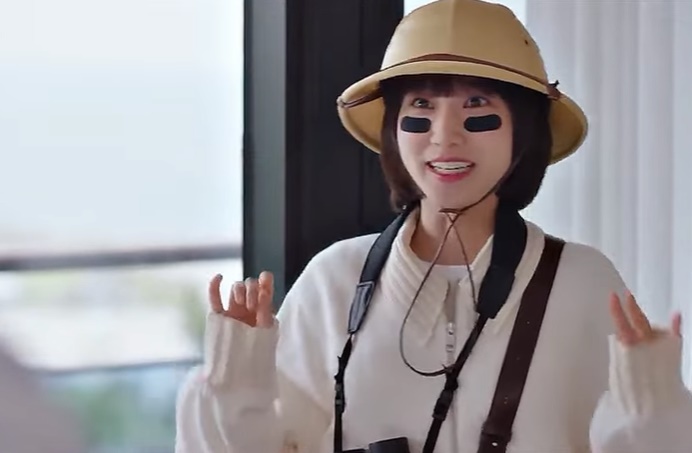 This beautiful series is full of hope, good vibes, laughter flows very easily, as well as tears and the desire to hang some characters. It teaches us that despite bullying, despite sometimes being different from what the common people call "normal", we can achieve great things.
Woo Young-woo, the protagonist, is a girl who touches the soul from the first moment, filling us with empathy and more humanity. Despite being autistic and characterizing this character in a way that would deserve an Oscar for best leading lady, this girl has an IQ well above average, enjoys an excellent memory and retentiveness, which makes some classmates feel envy and desire to get her out of the way. She realizes this but will never look for a way to defend herself, on the contrary, she will work even harder, not to prove anything to her detractors, but to win the cases they entrust to her.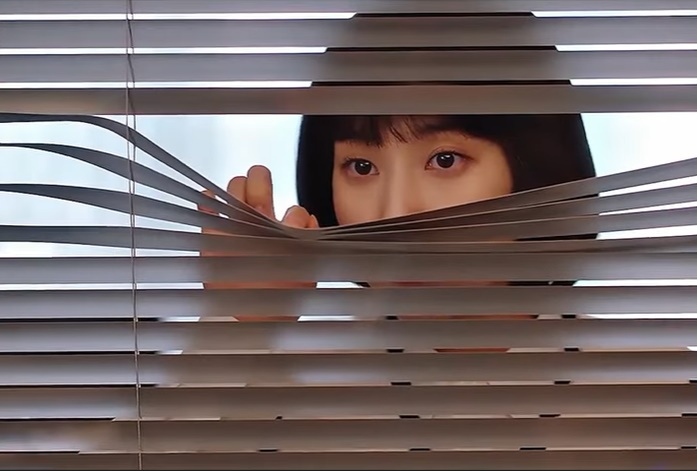 Park Eun-bin, the protagonist develops her role in such an impeccable way, so cute, so frank and so funny, that makes us understand that her intention is to let us enter inside her and observe through her eyes, how the young lawyer faces the different situations of everyday life, how she understands everything in a literal way, which causes the inevitable laughter at every witticism of this young woman.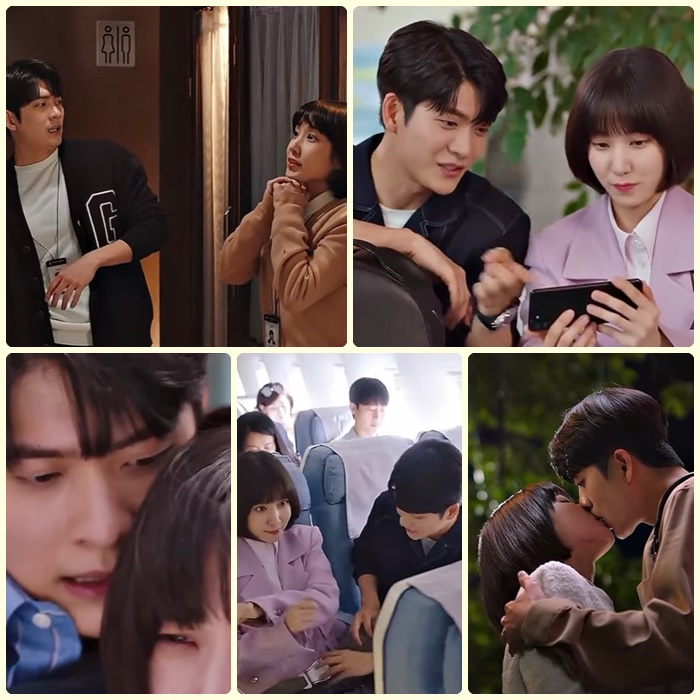 And as in all these k-dramas, love can never be absent. The subtlety with which they present this love that is born spontaneously, before the tenderness that Woo awakens in Lee Junho, touches even the hardest heart, because at no time is it cloying, boring or corny. Because loving Woo is not easy; just as her dad says and she repeats. Because getting into a relationship with a person with this spectrum can be very lonely.
This series definitely breaks all the barriers and paradigms you may have and brings out in an imperceptible way, the flag of tolerance, respect and acceptance, showing the sacrifice of all involved.
I am particularly left with that feeling of emptiness when a television series that has gripped us from the beginning comes to an end.
There are rumors that there will be a second season, I for one will be waiting for it.
Don't stop watching this Korean K-drama, you will see how you will be immediately immersed in this fantastic story. It is suitable for all ages.

---
Credits:
My opinion about this television series, is very personal.
The images are screenshots from my Netflix account.
For the cover I used Canva in its free version.
The collage of images was made with PhotoScape, a free program.
The translator used in this publication is Deepl in its free version.
---
✨Español ✨
---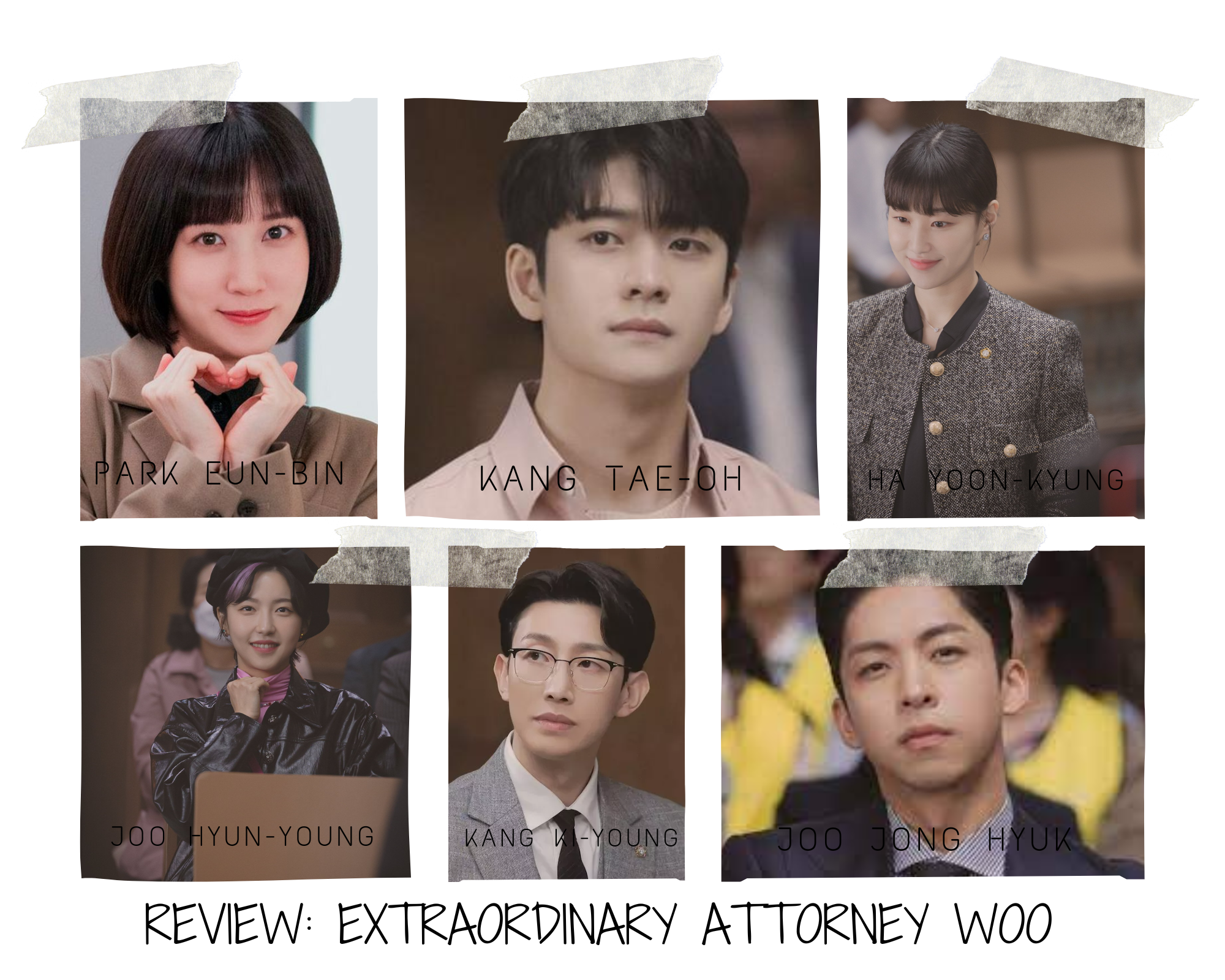 Woo una abogada extraordinaria, es una serie cargada de ingenio y un ligero toque de magia que atrapa desde el primer momento. La serie, aunque con muchos descuidos casi imperceptibles para alguien poco observador, se gana la aceptación y empatía del público, pues nos hace reír, llorar y enfadarnos. Logra realmente su cometido. Ningún capítulo se hace aburrido.
---
Elenco:
---
Park Eun-bin: Woo Young-woo
Kang Tae-oh: Lee Hun-ho
Ha Yoon-kyung: Choi Su-yeon
Joo Hyun-young: Dong Geurami
Kang Ki-young: Jung Myung-seok
Joo Jong-hyuk: Kwon Min-woo
---
Plataforma:
Netflix
---
Estreno:
Junio 29, 2022
---
Cantidad de capítulos:
16 (de aproximadamente una hora cada uno)
---
Mi opinión:
Particularmente nunca había visto una película o serie asiática, hasta que vi El Juego del Calamar, luego de esa serie tan controversial, vi la película Parásitos. Ambas muy recomendadas por las redes sociales y llenas de suspenso y que mantienen al espectador interesado y con ganas de ver cuál será el desenlace.
Con respecto a Woo una abogada extraordinaria, mi hermana me sugirió ver la serie, pero cuando vi la portada, no me llamó la atención hasta que después de haber visto varias series, decidí apostar a Woo.
Debo confesar que me atrapó desde el primer instante. No sabía qué le pasaba a la chica hasta que en el primer capítulo, se explica que padece de una condición.
A medida que iba viendo un capítulo nuevo, sentía ya deseos de ver el siguiente. Cada vez me sentía más subyugada.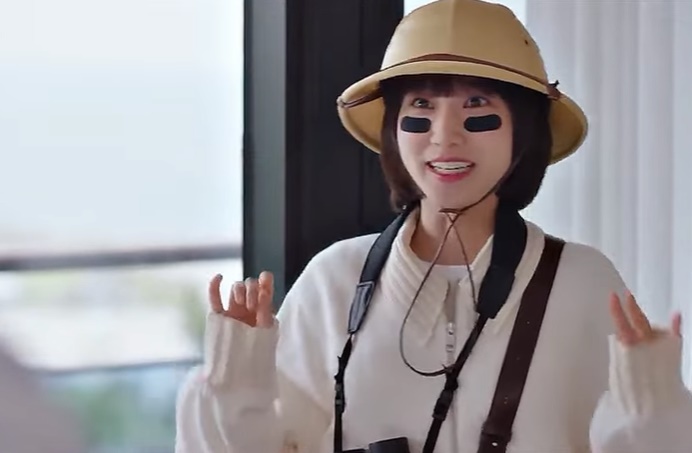 Este hermoso k-drama, está lleno de esperanza, de buena vibra, las risas fluyen con mucha facilidad, así como las lágrimas y las ganas de ahorcar a algunos personajes. Nos enseña que a pesar del bullying, a pesar de ser a veces diferentes a lo que el común de las personas denomina como "normales", podemos lograr grandes cosas.
Woo Young-woo, la protagonista, es una chica que toca el alma desde el primer momento, llenándonos de empatía y más humanidad. A pesar de ser autista y caracterizar este personaje de una forma que merecería un Oscar a la mejor protagonista, esta chica tiene un coeficiente intelectual muy por encima del promedio, goza de una excelente memoria y retentiva, lo que hace que algunos compañeros sientan envidia y deseos de sacarla del medio. Ella se da cuenta pero jamás buscará la manera de defenderse, sino por el contrario, trabajará con más ahínco para ganar los casos que le encomiendan.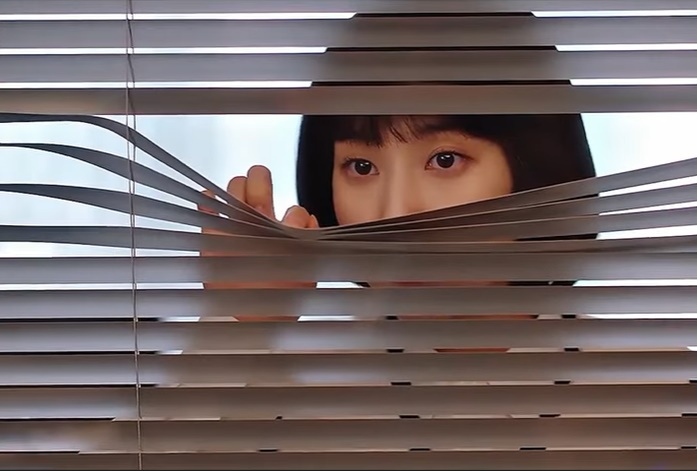 Park Eun-bin, la protagonista desarrolla su papel de una manera tan impecable, tan linda, tan franca y de manera tan divertida, que nos hace entender que su intención es dejarnos entrar en su interior y observar a través de sus ojos, cómo la joven abogado enfrenta las diversas situaciones del día a día, como entiende todo de manera literal, lo que causa la inevitable carcajada a cada ocurrencia de esta joven.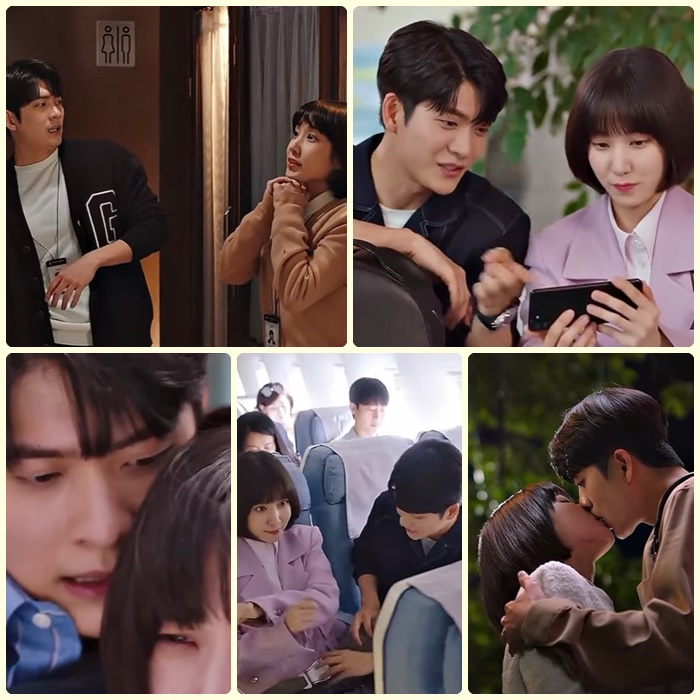 Y como en todos estos k-dramas, nunca puede faltar el amor. La sutileza con que presentan este amor que nace de manera espontánea, ante la ternura que Woo le despierta a Lee Junho, enternece hasta al corazón más duro, porque en ningún momento resulta empalagoso, aburrido o cursi. Porque amar a Woo no es fácil; tal como lo dice su papá y ella lo repite. Porque entablar una relación con una persona con este espectro puede resultar muy solitario.
Esta serie definitivamente rompe todas las barreras y paradigmas que se puedan tener y saca de una manera imperceptible, la bandera de la tolerancia, el respeto y la aceptación, mostrando el sacrificio de todos los involucrados.
Particularmente me quedo con esa sensación de vacío cuando se termina una serie televisiva que nos ha atrapado desde el principio.
Hay rumores de que habrá una segunda temporada, por mi parte la estaré esperando.
No dejen de ver este K-drama coreano, verán cómo serán sumergidos de inmediato en esta fantástica historia. Es apta para todas las edades.

---
Créditos:
Mi opinión acerca de esta serie televisiva, es muy personal.
Las imágenes son capturas de pantalla de mi cuenta de Netflix.
Para la portada utilicé Canva en su versión gratuita.
El collage de imágenes fue hecho con PhotoScape, programa gratuito.
El traductor usado en esta publicación es Deepl en su versión gratuita.