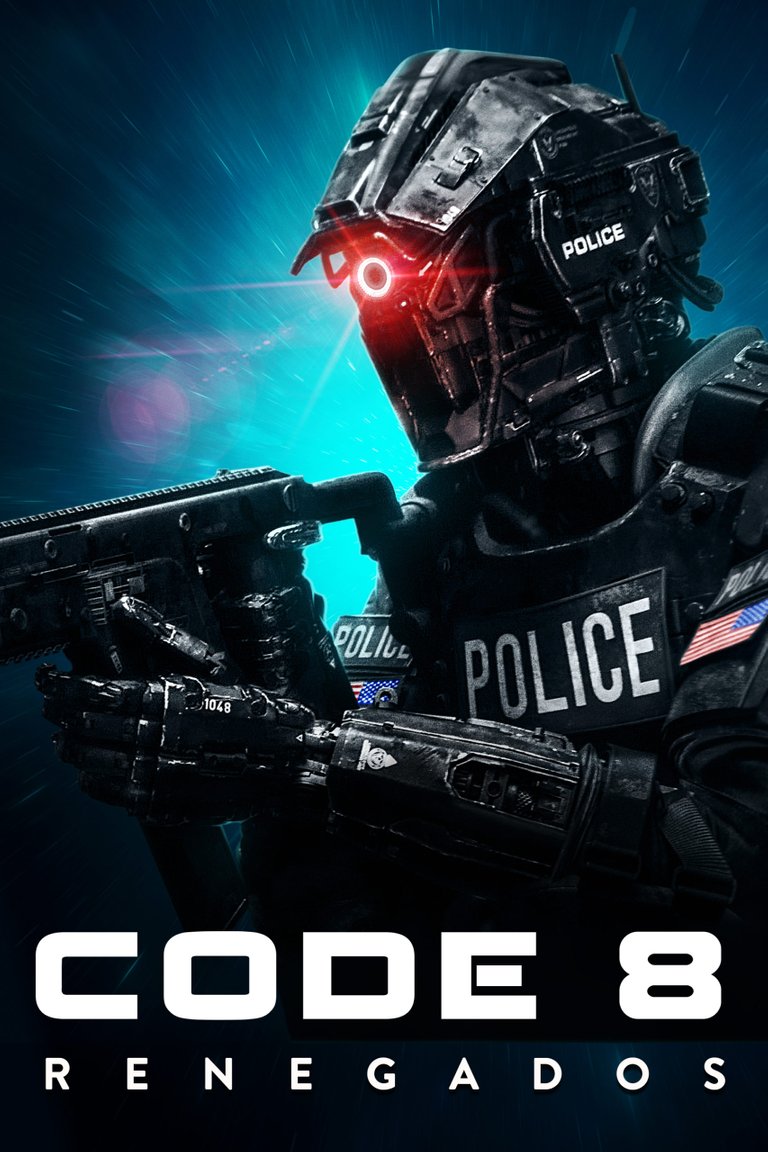 Hola mis hivers, saludos hermosa comunidad. Hoy quiero compartir con ustedes una experiencia llena de acción y mucha ficción, gracias a la película Code 8: Renegados. Una película llena de muchas sorpresas para todo el que decida verla. A pesar de mi vida ajetreada siempre tengo tiempo para ver una buena película, y lo mejor es poder compartir mi experiencia con ustedes, sin dar spoiler claramente. Porque la idea es que ustedes mismo le den una visión propia a las películas o series que recomiendo, pero solo las que lograr atraparme me motivan a escribir éstas pequeñas reseñas.
Hello my hivers, greetings beautiful community. Today I want to share with you an experience full of action and a lot of fiction, thanks to the movie Code 8: Renegades. A movie full of many surprises for everyone who decides to watch it. Despite my busy life I always have time to watch a good movie, and the best thing is to be able to share my experience with you, without giving spoilers of course. Because the idea is that you give your own vision to the movies or series that I recommend, but only the ones that manage to catch me motivate me to write these little reviews.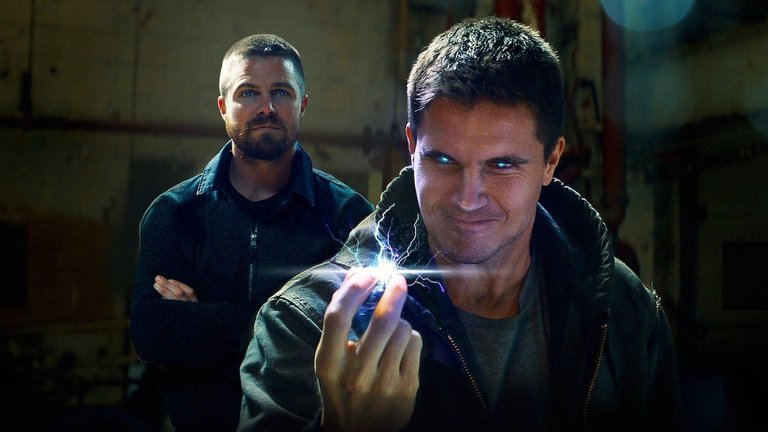 Link, Connor utilizando sus poderes
Ésta película está dirigida por Jeff Chan, y fue estrenada en el año 2019, actualmente se encuentra en la plataforma de Netflix, como lo mencioné anteriormente es una película de ciencia ficción, protagonizada por Robbie Amell también conocido como Connor Reed en la película, un chico tranquilo, bien educado pero desgraciadamente viviendo en una época dónde la tierra es dominada por robots, drones, y el gobierno prohíbe el trabajo y buenas condiciones de vida a las personas que tienen superpoderes como él, ya que son catalogados como un peligro para la sociedad.
This movie is directed by Jeff Chan, and was released in 2019, it is currently on the Netflix platform, as I mentioned above is a science fiction movie, starring Robbie Amell also known as Connor Reed in the movie, a quiet boy, well educated but unfortunately living in a time where the earth is dominated by robots, drones, and the government prohibits work and good living conditions to people who have superpowers like him, as they are labeled as a danger to society.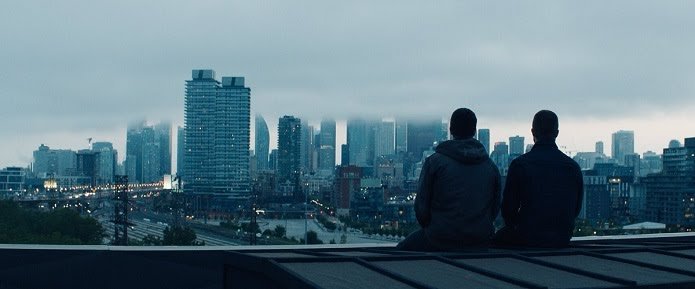 Connor creció con la idea de ser mejor que su padre, quien había fallecido por relaizar malo actos en el pasado gracias a sus poderes y la falta de trabajo y oportunidades, así que Connor se dedicaba a trabajar en construcciones ya que el estaba dotado con poderes de electricidad, lo que le permitía soldar algunas cosas y muchas cosas más, sin embargo la paga y el trato no eran muy buenos, pues debían sentarse a esperar trabajos ilegales para poder llevar el sustento, su madre en cambio trabajaba en un supermercado, pero poco a poco iba empeorando con una enfermedad que la incapacito totalmente de sus labores.
Connor grew up with the idea of being better than his father, who had died for bad acts in the past thanks to his powers and the lack of work and opportunities, so Connor was dedicated to work in construction since he was endowed with powers of electricity, which allowed him to weld some things and many other things, however the pay and treatment were not very good, because they had to sit and wait for illegal jobs to be able to support themselves, his mother instead worked in a supermarket, but little by little was getting worse with an illness that totally incapacitated her from her work.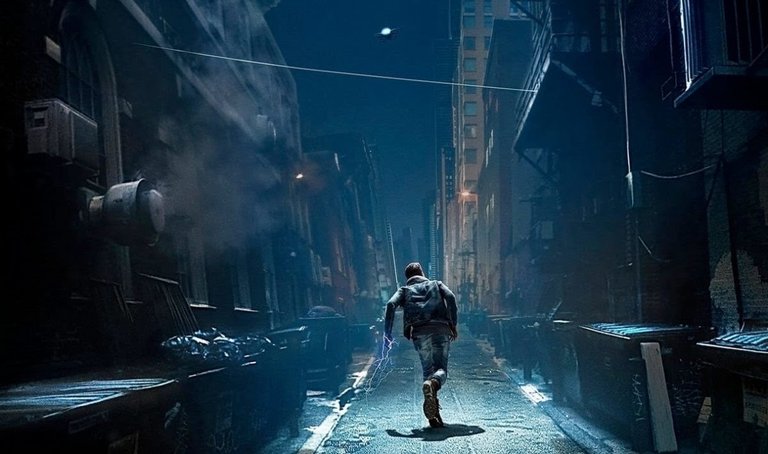 Es allí donde Connor toma acciones con personas desconocidas para adentrarse en un mundo totalmente diferente a espaldas de su madre, con miedo y sin intenciones de hacerle daño a alguien la enfermedad de su madre lo motivo a realizar estos actos, pero ¿Tendrá ésto un buen desenlace?, ¿Con qué tipo de gente se relaciona Connor? Esto y más encierra ésta película que me dejó bastante satisfecha, y nos invita a reflexionar sobre uqe tanto haríamos por ese ser amado. En términos generales la escenografía me encantó muchísimo, si hablamos del tiempo me gusta porque es una visión futurista con el empleo principal de robots y drones para mantener el país en orden, los personajes se desenvuelven muy bien y creo que deberían darle una oportunidad.
It is there where Connor takes actions with unknown people to enter a totally different world behind his mother's back, with fear and without intentions of hurting someone, his mother's illness motivated him to perform these acts, but will this have a good outcome, what kind of people Connor relates with? This and more encloses this film that left me quite satisfied, and invites us to reflect on how much we would do for that loved one. In general terms I loved the scenery, if we talk about time I like it because it is a futuristic vision with the main use of robots and drones to keep the country in order, the characters are very well developed and I think you should give it a chance.
Sin más que decirles, los invito a verla. Si ya la vieron podrían regalarme su opinión sobre ésta película y podríamos llegar a varios descubrimientos, nada como ver una buena película para relajarse y cambiar un poco los ánimos o salir de la rutina, espero les haya gustado mi post, hasta pronto.
Without further ado, I invite you to watch it. If you have already seen it you could give me your opinion about this movie and we could come to several discoveries, nothing like watching a good movie to relax and change the mood a little or get out of the routine, I hope you liked my post, see you soon.


Traducido con www.DeepL.com/Translator

Translated with www.DeepL.com/Translator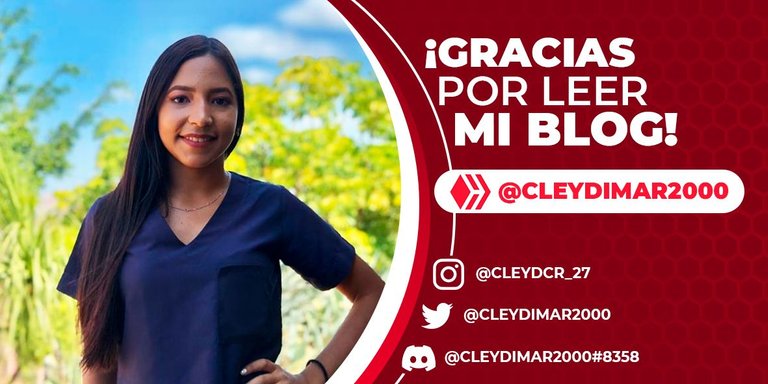 Separador Freepik