For quite some time now, the world has felt out of Balance, something that affects us all on a personal level. We seem to be creating more and more habits of polarity, with the media, really playing on this idea of us and them. Between those who feed into certain narratives and those who do not.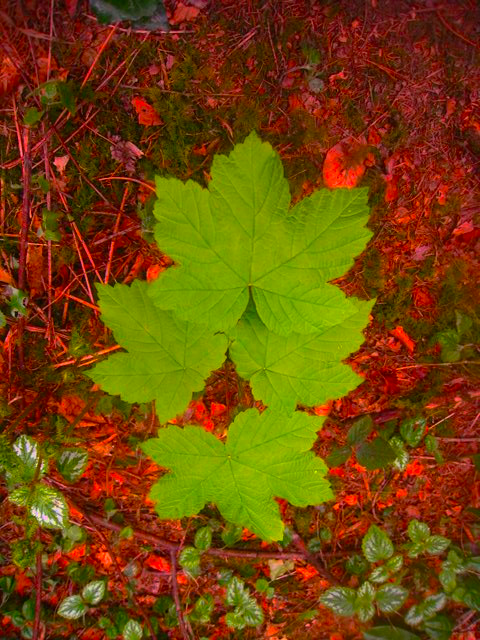 Right now, we need to look for more inspiring ways to bring harmony and equality into the world and thus into our lives. The Equinox is a perfect time to do this. As both day and night become equal, calling on us to reconnect with our inner selves, to embrace the duality we all hold within. To bring more clarity and understanding into our lives.
These are unprecedented times, or so we are being led to believe. Sometimes I feel as though history/ourstory is just repeating itself. That we are facing an age old battle and we are still waiting to break it's cycle.
As we move further and further away from nature, we lose out on the opportunity to learn from one of our greatest teachers.
As the seasons change, we too are being called to change, to adapt. To know when to plant our seeds, seeds of ideas and seeds of hope. To know when we need to travel inwards and when we need to be more proactive. We follow the sun, just as the trees and the plants do. Knowing exactly when we need to conserve our energy and when we can burst forth and create.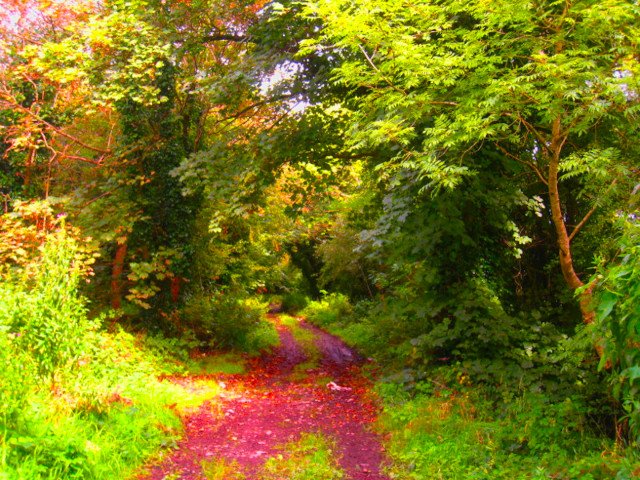 Today I celebrate the Autumn Equinox, the time of ripening fruits. The time to forage for nuts, seeds and mushrooms. From here on out, the plants and trees, are letting their energy fall back to their roots, as the trees drop their leaves, enriching the soil beneath them and in turn enriching themselves. Creating the best conditions for future growth.
This Equinox, embrace this opportunity for balance and harmony, for change and transformation. Now is the time to release the past, the things that have been holding you back, so that you can begin to plant new seeds.
We are invited to celebrate our whole selves, the light and the dark, the feminine and the masculine, our conscious and unconscious self and our younger and older self. The whole cycle of life, that connects us all together.
It is the time of the harvest, an opportunity to celebrate the earths abundance. To express our gratitude for all that we have, opening our hearts to increase the flow of love and further abundance into our lives. Whilst also asking what we can give back to the earth, how we can be more of service to her.
Now is the time to look at how we speak to ourselves and to others, to take note of the energy that we give out. All of which can help create change right now. It is our love and compassion that can lead us through these uncertain times.
So, listen to and trust your intuition to guide you, to help you create the world you wish to live in. Welcome this change in energy, that invites us to flow towards the dark, towards the power we all hold within. Let go and trust in this natural cycle, allow yourself to dream big.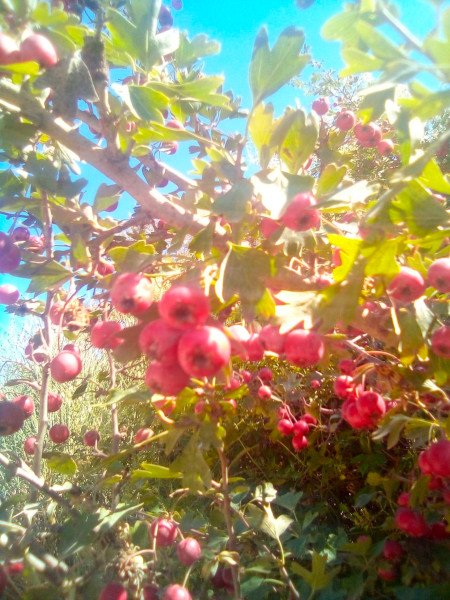 At this time of the year, when the berries are ripe on the tree's, there is one tree, that really calls to me. The Hawthorn. The tree of the heart, which gifts us with it's beautiful and potent red berries.
This amazing tree, has so many wonderful healing properties, that can help us through very stressful periods that cause a lot of turmoil in our lives. Releasing blocked energy and opening our hearts, so that we can let go of any fear and trust in our bodies capabilities. Helping us to move through many emotional levels so that we can tap into the greatest healer of all, love.