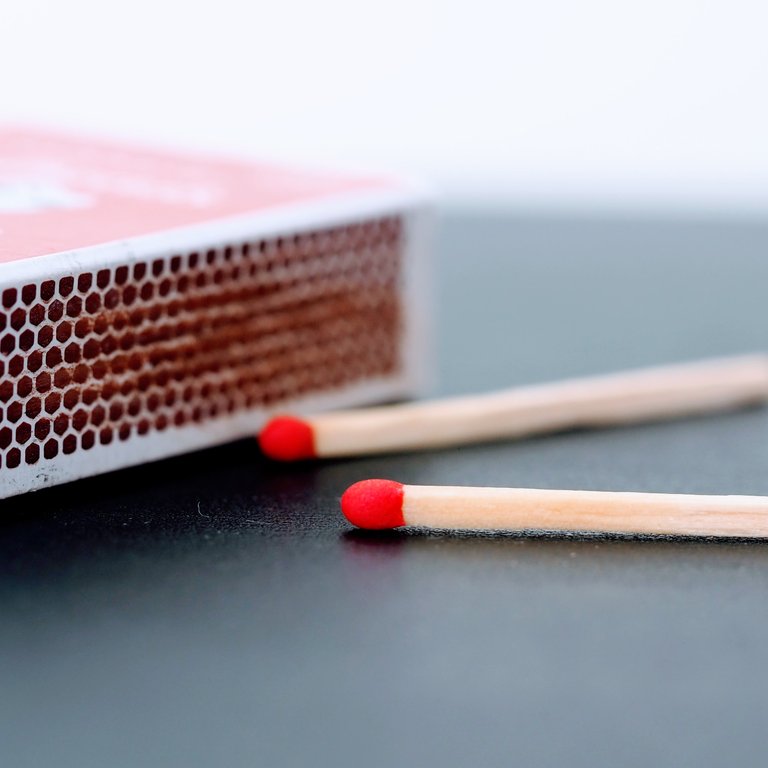 Build a man a fire, and he'll be warm for a day. Set a man on fire, and he'll be warm for the rest of his life.
- Terry Pratchett -
---
---
One of the standard definitions of rest is "cease work or movement in order to relax, sleep, or recover strength," Mmm, sleep...it's been on my mind a lot over the years because I don't generally sleep well for various reasons. But lately, I've been focused on rest in a broader sense; I've been thinking of rest in a more overarching, general life, way.
Being on fire
I have a high work-rate, a high operational tempo, so I do more with less time. I sleep for around five to seven hours a night, sometimes much less, and that creates more time in each day, but it's not just about finding that time.
I have the skill to wring more out of the minutes and hours of my life and it's worked splendidly over the years. I'm always thinking, (not always a good thing of course) and know how to prioritise, set less important things aside, process information quickly and efficiently, then schedule and execute actions that gain good results quickly. No, I'm not a machine, and neither is every aspect of my life executed by the second, but to fit everything in I have to apply structure, discipline and proactive...Sometimes it doesn't work so well, but usually, in this regard at least, I'm on fire!
Being on fire has worked really well and I rarely let the flames diminish to an ember - that's that operational tempo thing all over again. But there's only so much of me to fuel the fire, loth as I am to admit it, and sometimes to effectively fuel the fire I need to let it burn a little lower in some areas and that's the rest I'm talking about.
This rest I speak of isn't about sleep and is not about doing nothing either, my life is too short and precious to me to do nothing with it. No, rest means a rest from some things and the rise of others.
As I deploy my life, get everything done in my professional and personal lives, there's a cost. Sure, I'm efficient and hard working, have good stamina and apply methods that keep me standing and moving forward, but there's an expense involved, nothing comes for nothing; sometimes it's ok for that cost to accumulate, for some areas of life to suffer a little for the greater good, and sometimes that rising cost needs to be addressed.
There's benefit in pulling back somewhat in one area to have the ability to push forward in another, is what I'm trying to indicate here.
An example could be my Hive activities. I was looking at some statistics around my hive account last week and noticed that for two hundred and thirty nine weeks I've posted every day - posts with an average word count of between 700-1000 words - that's four and a half years of every-day posting when lined up in a row. I've maintained my personal life and commitments, relationships and so on, held an executive-level job, travelled around the world, competed in long-range rifle and handgun shooting events around Australia, found great successes, some failure and adversity along the way and...well, I had a life I guess, but it's been difficult to maintain it all at the level I prefer.
I use this example instead of others as I don't like to get too personal in the online world. Essentially, I use it to demonstrate work-rate in general, my commitment level to my life as a whole and ability to sustainably apply effort...but sometimes I need to find rest because being on fire all the time is hazardous.
Over the years I've found that rest by scaling back in one or more areas for a time - even areas in which I've found great success and value - and allowing others to rise to the fore has worked well and has positively impacted my life as a whole. Maybe rest isn't the right word though and I should use refresh instead? Either way, that shift has often caused my shoulders to drop, my mind to spin in different directions, to ease a little, and my entire being to open up to receive the new thing, paradigm or concept which, in itself, is refreshing. Taking that break from one thing and delving into another has been a valued and essential part of my life from time to time.
It doesn't mean I let things go completely, that's not my style; and that rest-paradigm isn't a retirement-paradigm, no, not at all. It's a temporary shift and usually, when I come back to the other thing, the fire flares up and rages more intensely than before, and that's kind of fucken cool.
Being on fire, taking rest and rising has been a constant cycle in my life and I'd have it no other way.
---
Feel free to drop a comment your thoughts below if you like or tell me if you've been in this position and how you handled it.
---
Design and create your ideal life, don't live it by default; tomorrow isn't promised so be humble and kind - galenkp
Any images in this post are my own.