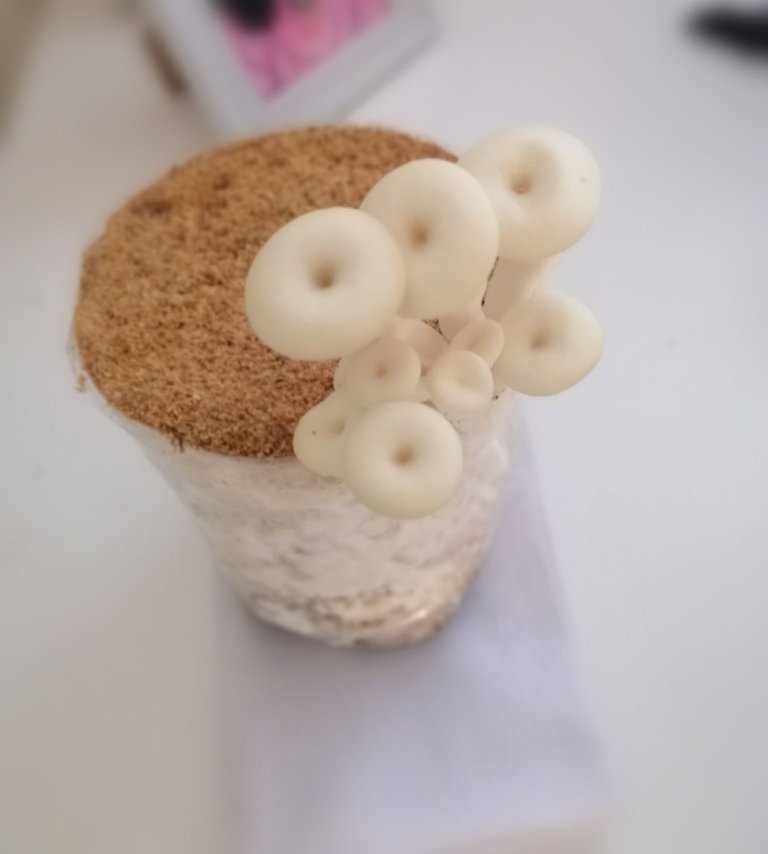 It has been almost two months now since we prepared our fruiting bags but they are still not fully ramified. Me, as well as other mushroom growers fear the most is the contamination of green molds, that's why we are careful in the process of preparing fruiting bags.
Since the bags we processed were not fully ramified yet, we just place above our kitchen shelves as we have not built the greenhouse yet.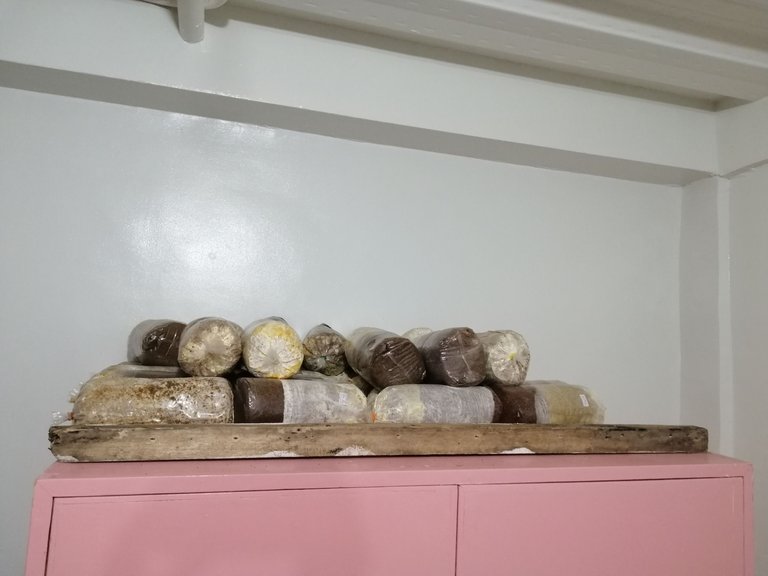 Fruiting bags were placed above a cabinet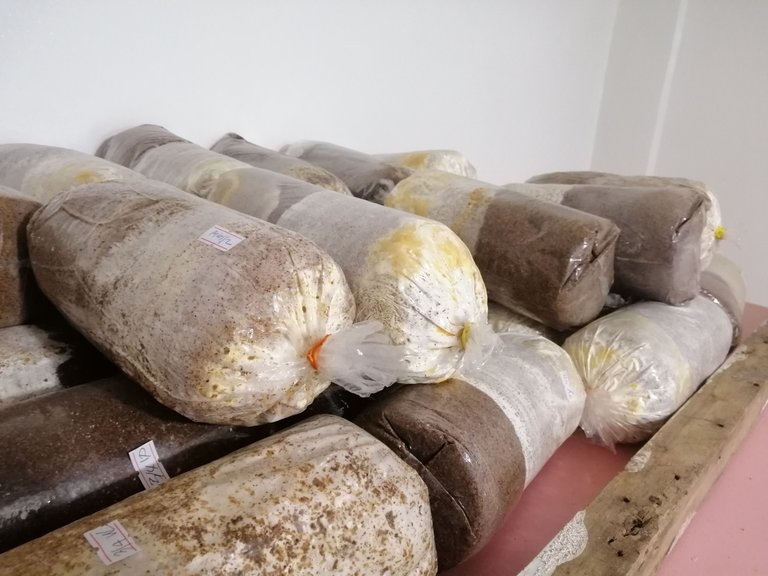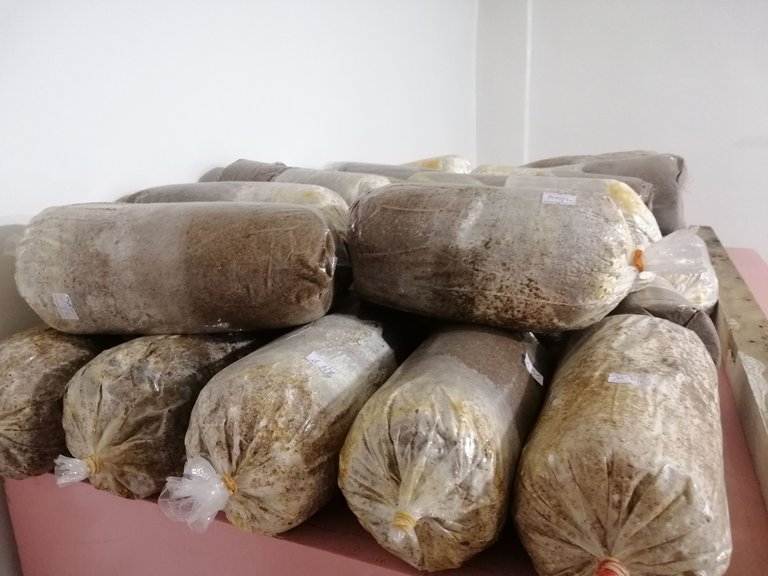 waiting for these bags to fully ramify
But wait! One day while I was inspecting them, I noticed one bag has a color that looks somewhat different from the others. Oh no! It is contaminated by a green mold!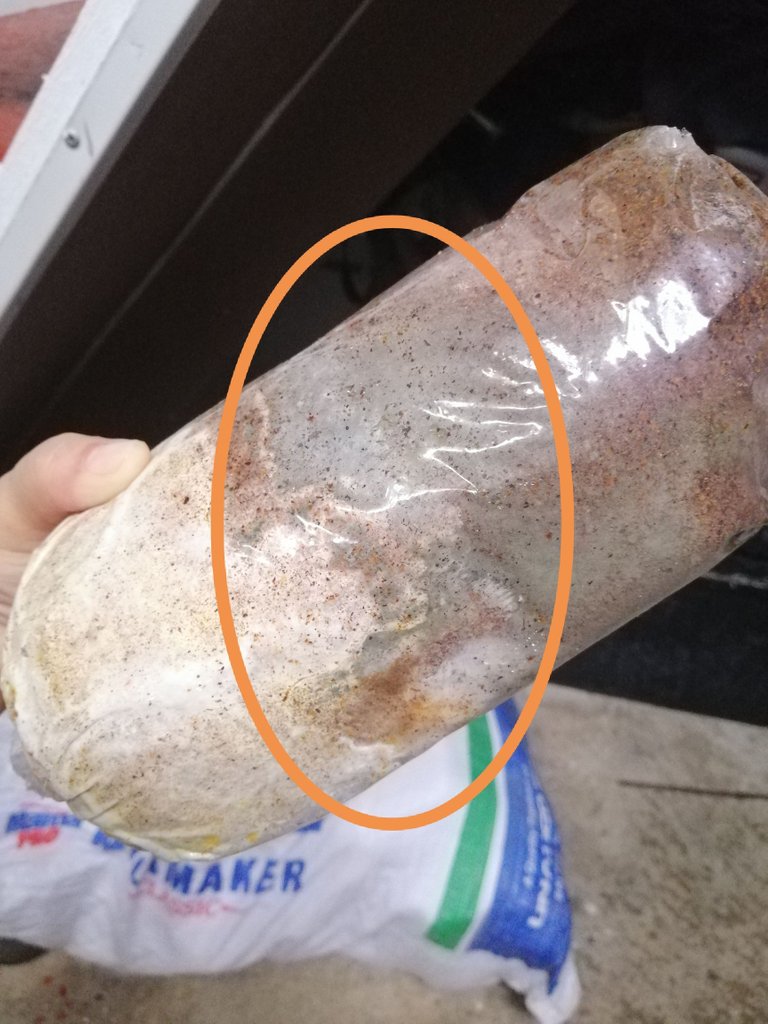 Fruiting bag contaminated with green mold
I rushly took it away from the rest. Cut the part that was contaminated and throw it. I just placed the other half in a plastic container, put it under the stairs in the laundry area and totally forgot about it.
One day, while I was doing the laundry, I was surprised to see tiny mushrooms sprouting in the cut fruiting bag!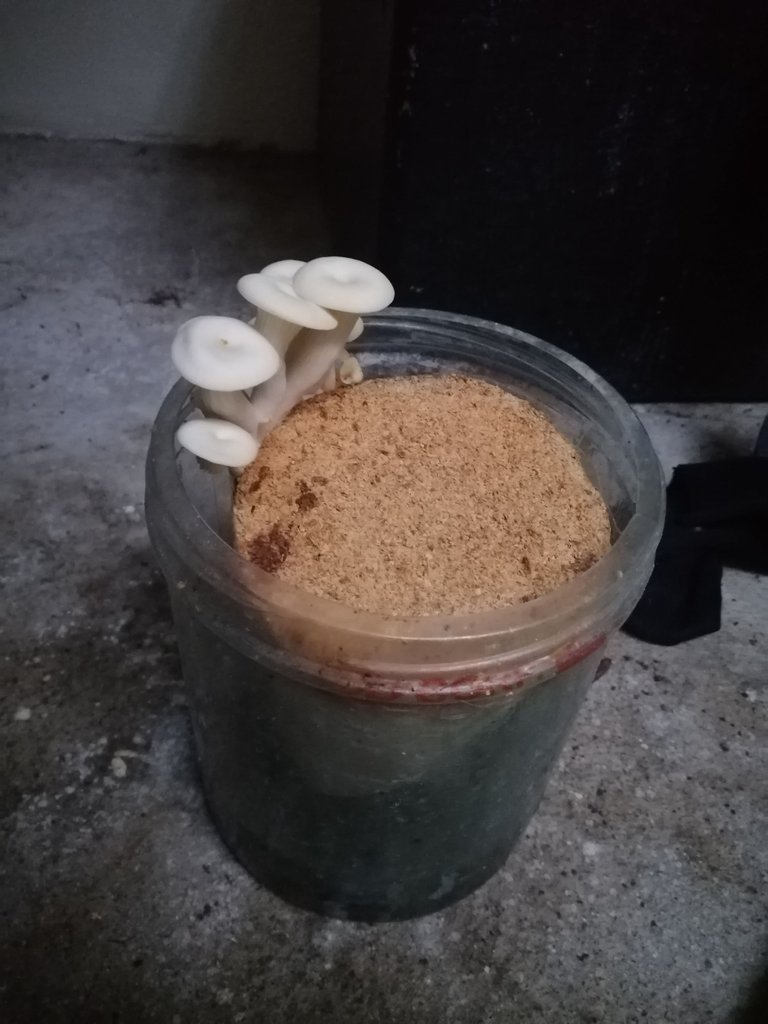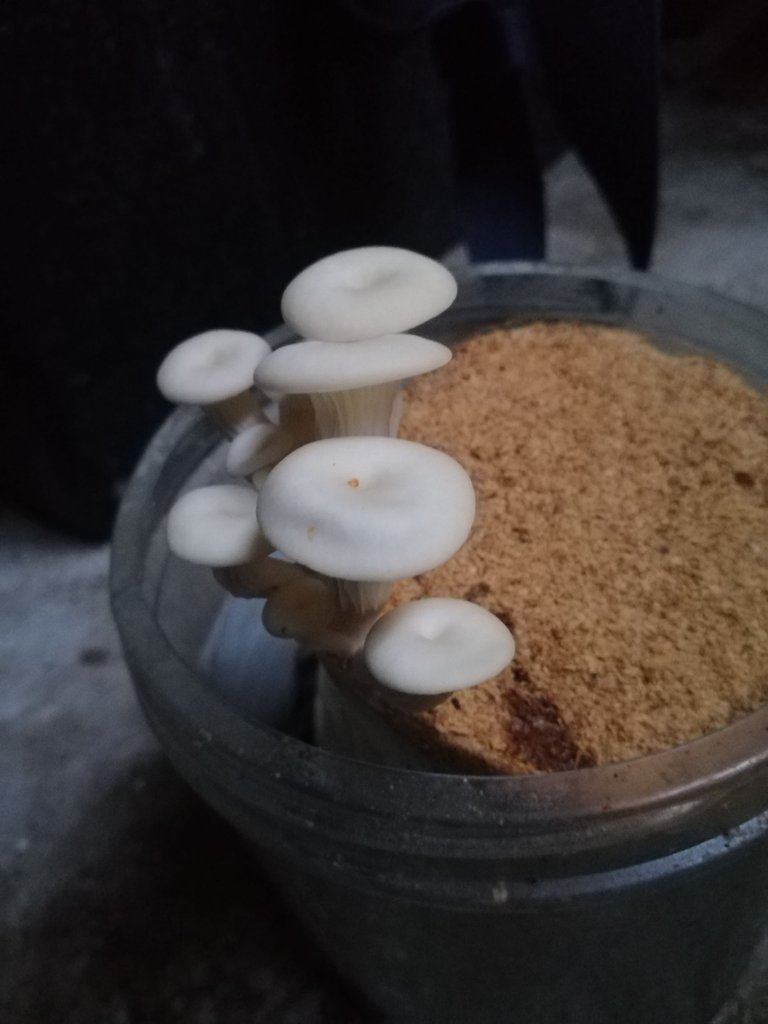 I was amazed that they still grow despite the neglect 😅. I can only thank the rainy nights and the lighting that sometimes struck.
And so I got it and place it inside the house where I can get some good shots.
Here's the photos I took daily documenting it's growth.
DAY 1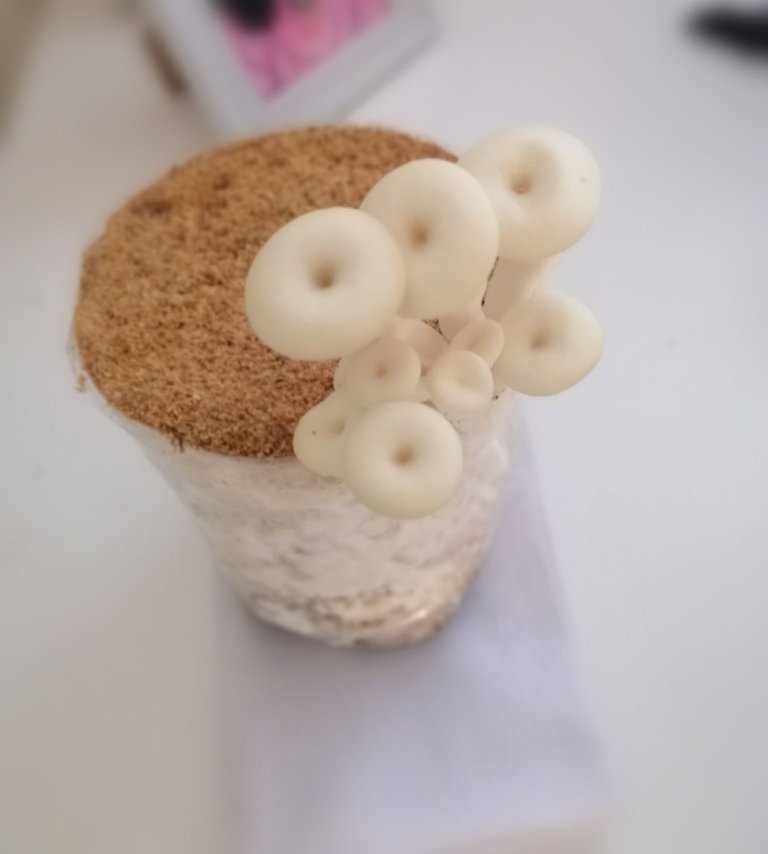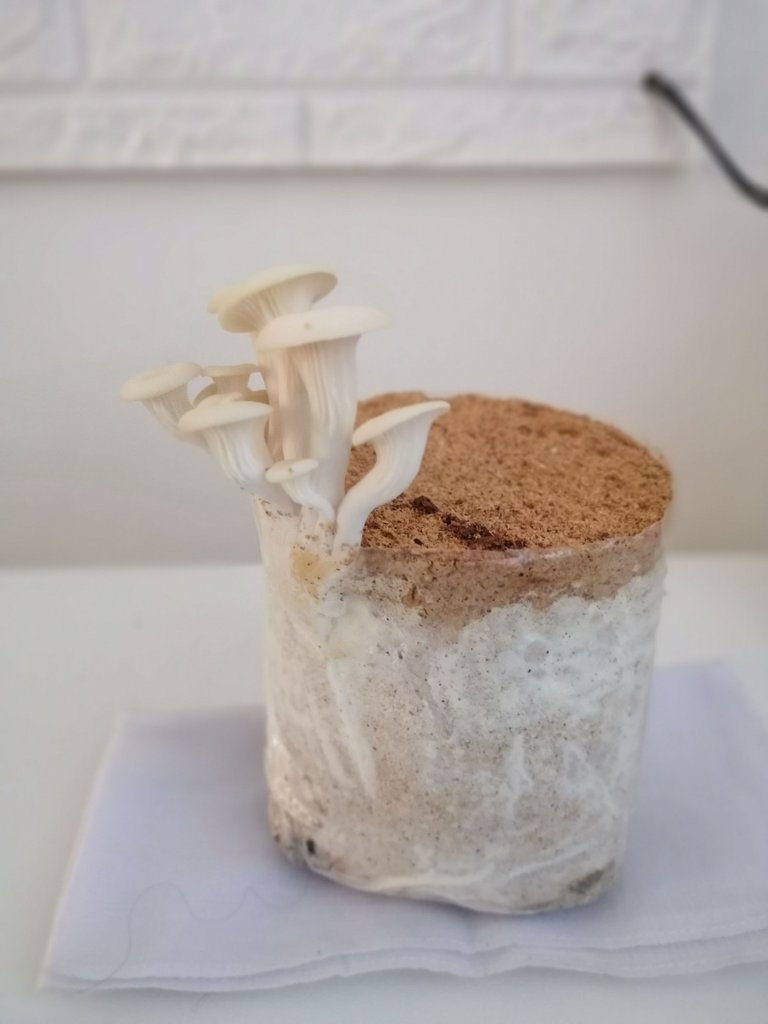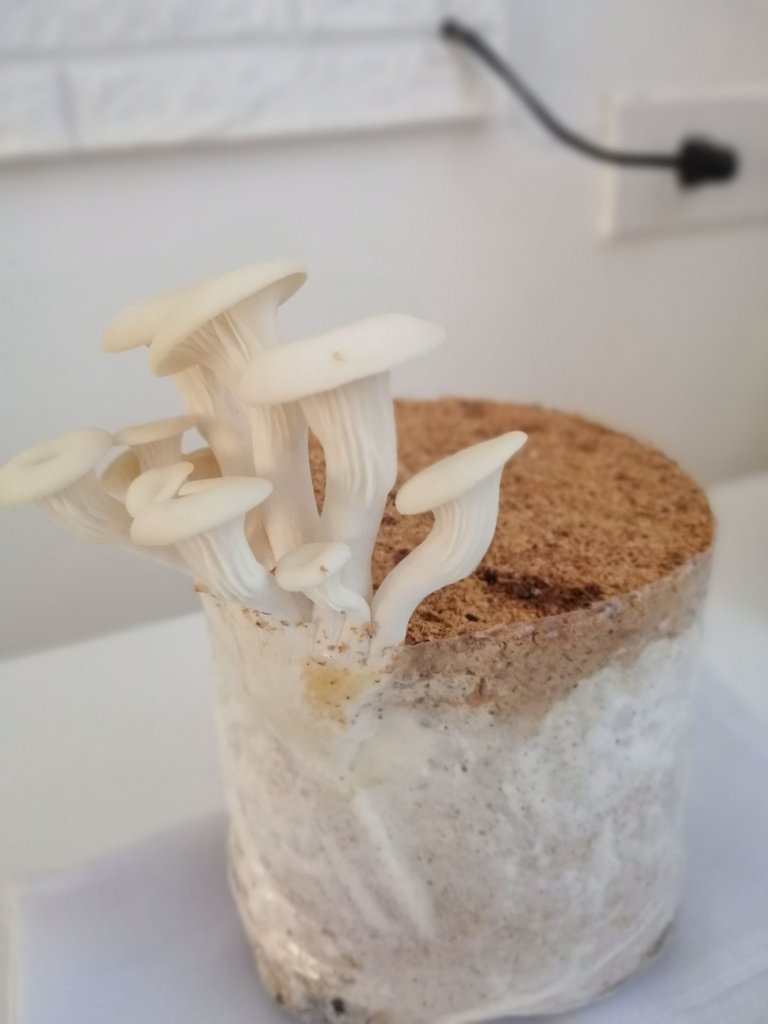 DAY 2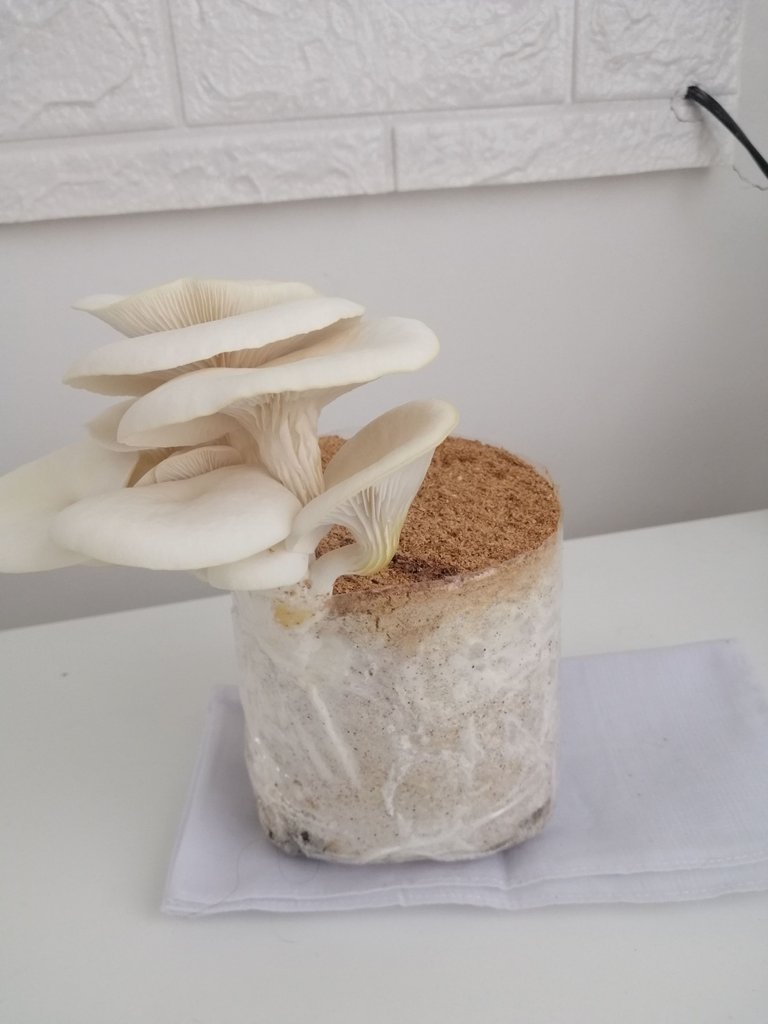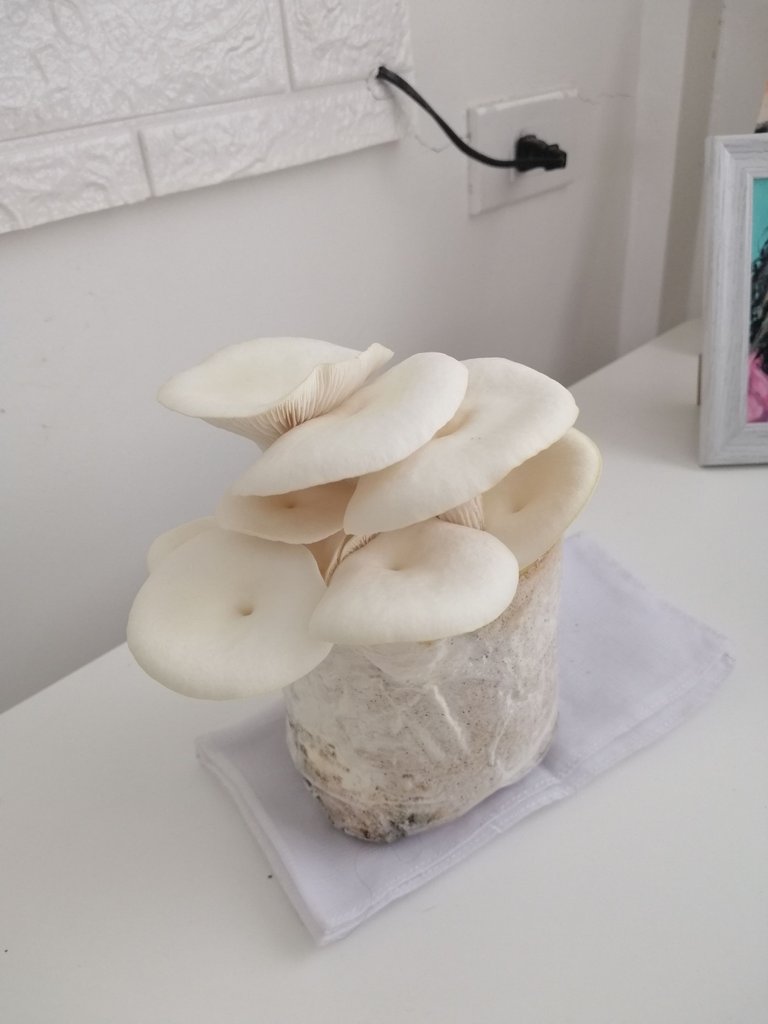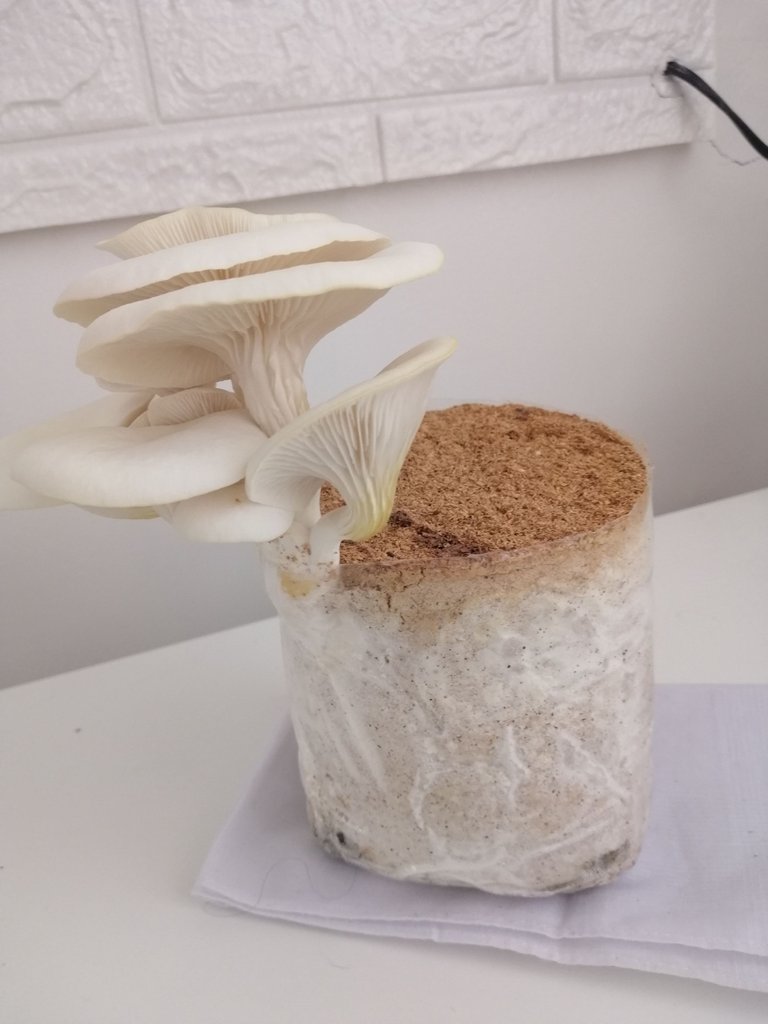 DAY 3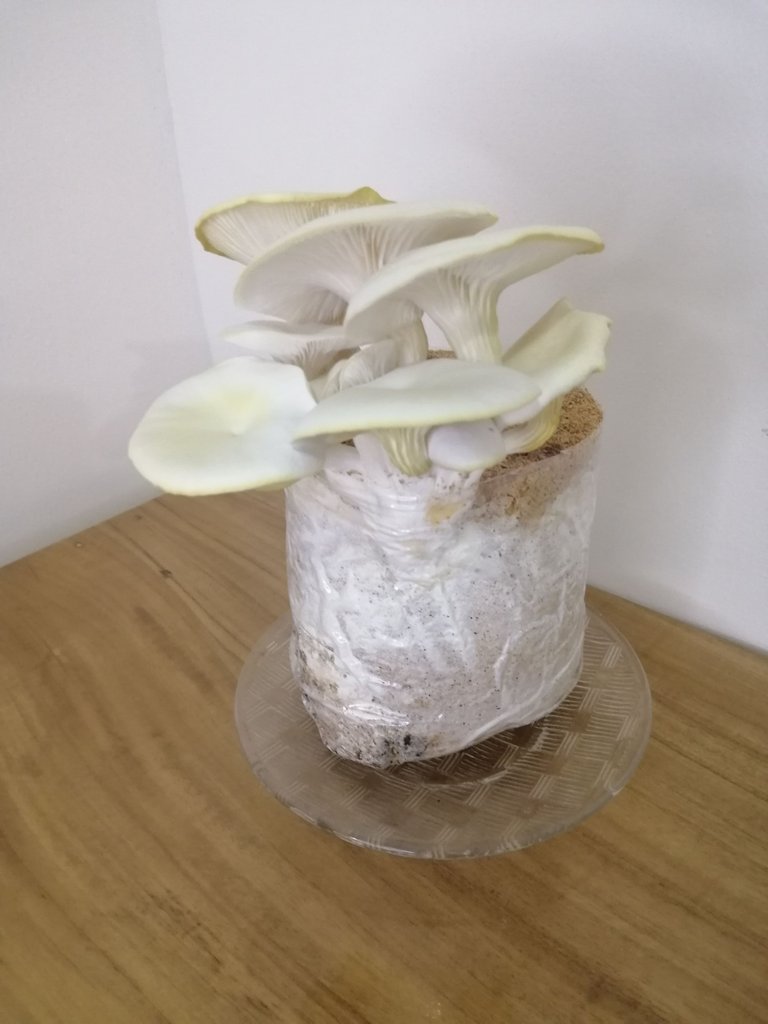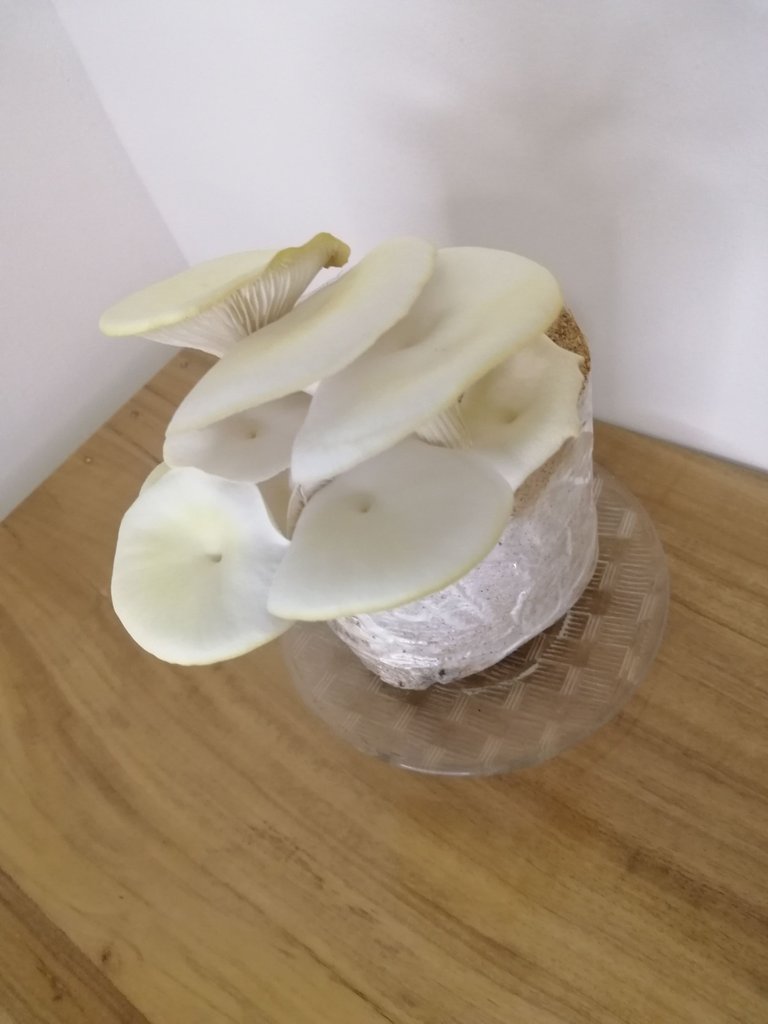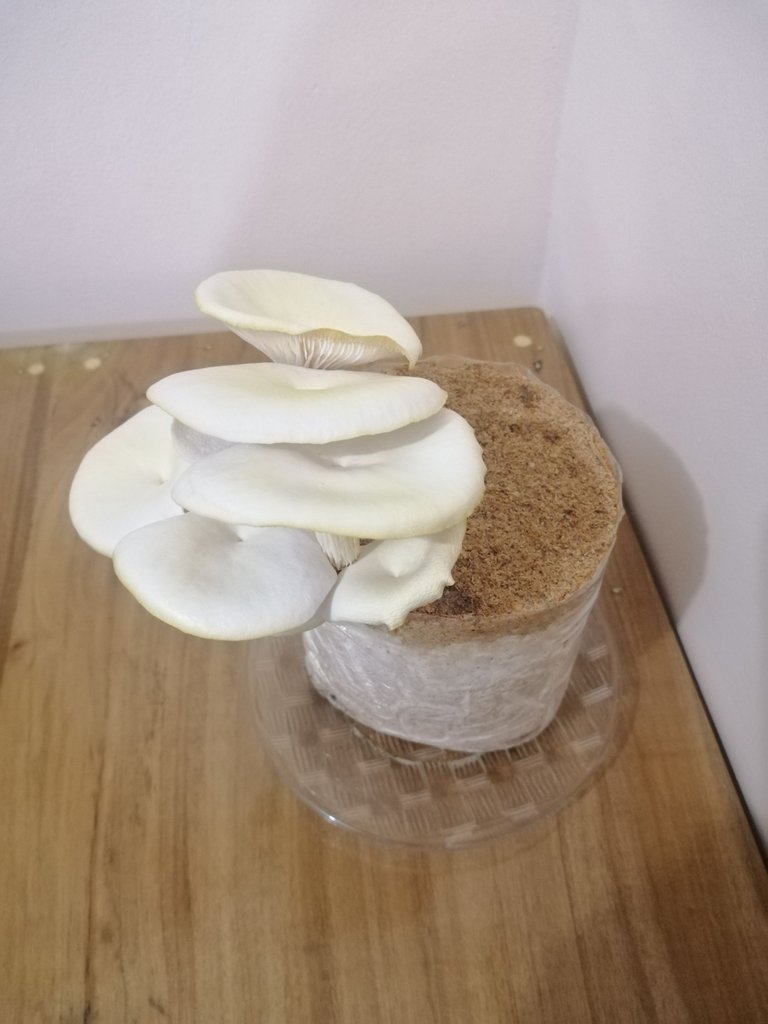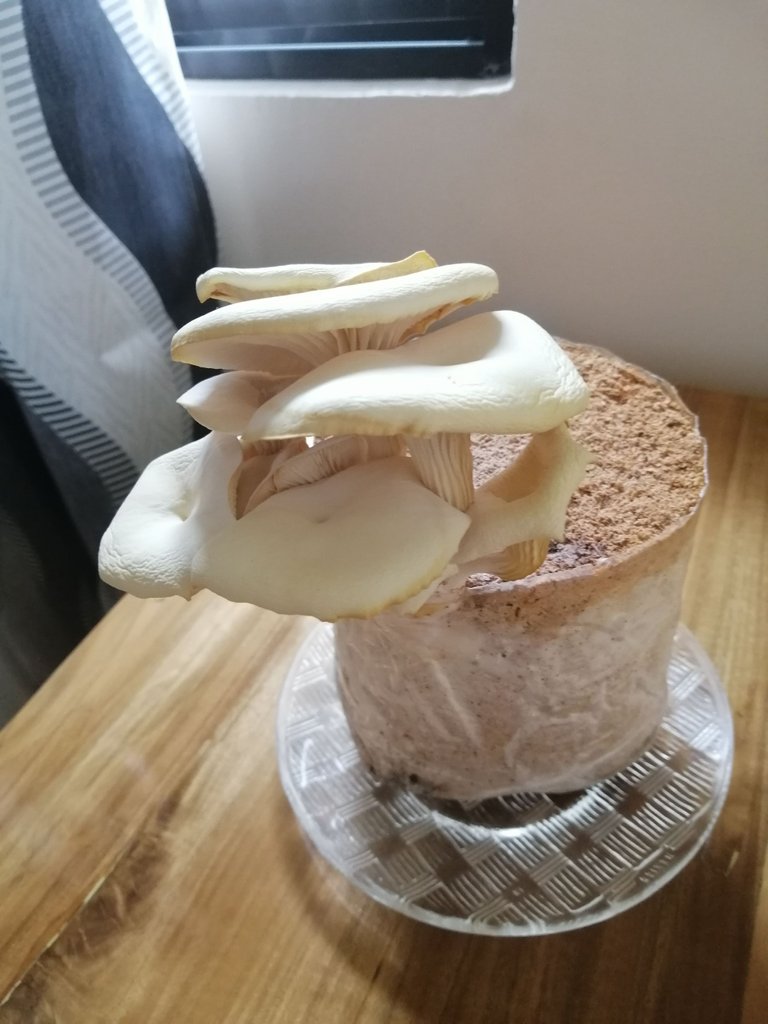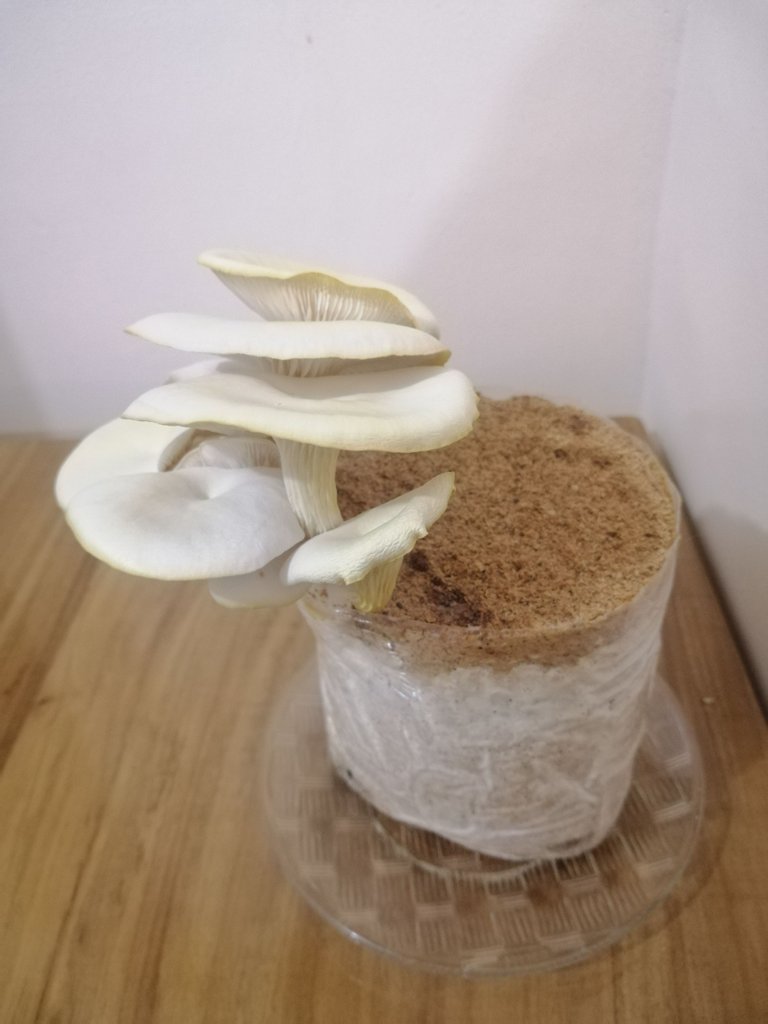 See how pretty they are! Though they didn't grow big, but they still are edible!
Well I actually cook them. The recipe will be on a separate article under foodie 😂😅😁.
Stay tuned! 😅😄🍄🍄🍄
Updated for the recipe here:
https://peakd.com/hive-120586/@threeleggedbunny/crispy-mushroom-or-chicharon-kabute