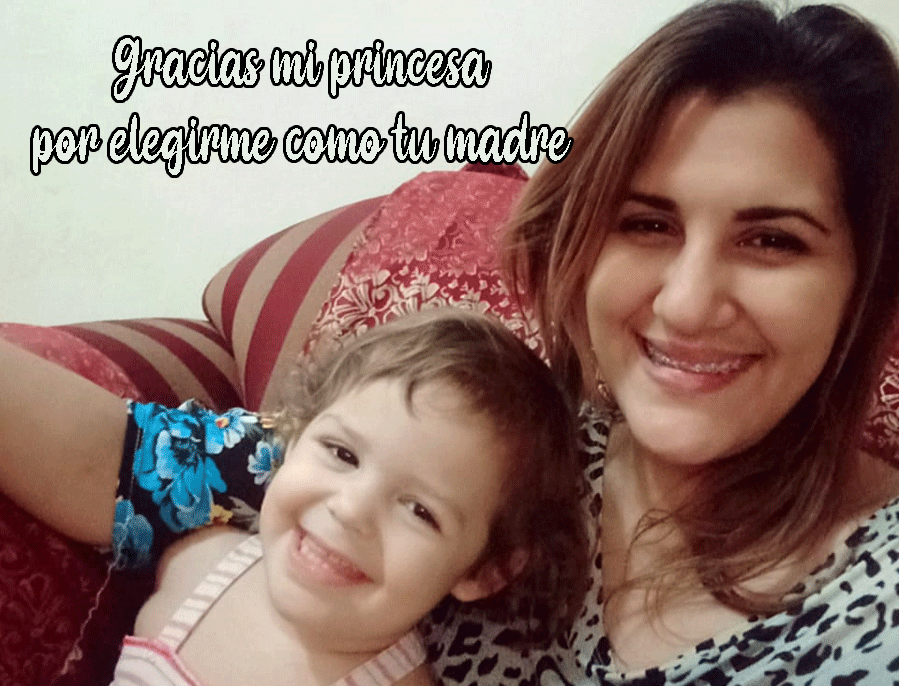 Hola mis queridos lectores de la comunidad de padres, hoy quiero sumarme en este reto semanal, en esta oportunidad tenemos que darle gracias a nuestros hijos, aprovechando que en Norteamérica esta semana se celebra acción de gracias, es un momento perfecto para dar gracias por elegirnos como padres.
Hello my dear readers of the parenting community, today I want to join in this weekly challenge, this time we have to give thanks to our children, taking advantage that in North America this week is Thanksgiving, it is a perfect time to give thanks for choosing us as parents.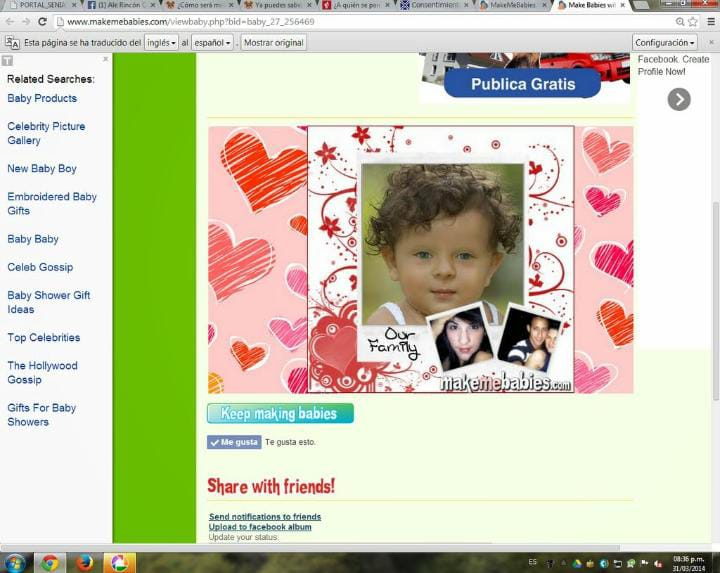 Me siento muy feliz al describir todo lo que siento por mi pequeña comenzaré contando un poco sobre cómo comenzó esta historia de amor, a mediados del 2014 ya yo empezaba a preocuparme por no tener hijos con 7 años de relación y aunque estábamos bien, sentíamos que algo faltaba en nuestras vidas, ya graduados y con trabajos fijos, pero de novios por qué cada quien vivía por aparte, conversábamos sobre la idea de ser padres, para mí era muy lindo idealizar como seríamos de papás, pues él siempre que veía bebes en fotos o en persona imaginaba como sería incluso conserve esta foto de una página de montajes que simulaba como serian nuestros hijos (es del 2014, si observan la imagen se ve la fecha) pero luego pasamos un momento muy duro, pues no me cuidaba y tampoco salía embarazada, sufrí mucho e incluso llegue a terminar la relación en varias oportunidades, ya que tenía unos grandes quistes en los ovarios dentro y fuera, dolían y molestaban, pero más dolía el saber qué pasaban los años y yo no podía tener hijos, en el 2019.
I feel very happy to describe everything I feel for my little girl, I will begin by telling a little about how this love story began, in mid-2014 I was already starting to worry about not having children after 7 years of relationship and although we were fine, we felt that something was missing in our lives, already graduated and with steady jobs, but as boyfriend and girlfriend because each one lived separately, we talked about the idea of being parents, for me it was very nice to idealize how we would be as parents, for him whenever he saw babies in photos or in person he imagined how it would be, I even kept this photo of a page of montages that simulated how our children would be (it is from 2014, if you look at the image you can see the date) but then we went through a very hard time, because I did not take care of myself and I did not get pregnant, I suffered a lot and even ended the relationship on several occasions, since I had large cysts on the ovaries inside and outside, they hurt and bothered, but it hurt more to know that the years passed and I could not have children in 2019.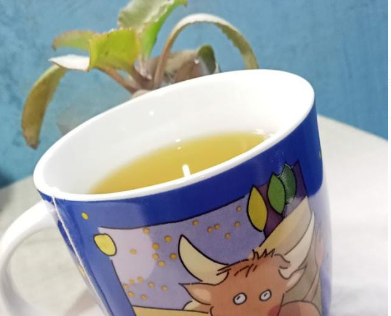 Luego de muchas cosas que habían sucedido en la relación finalmente alquilamos un apartamento para irnos juntos en julio, pero por excusas de vacaciones posponemos la mudanza y me voy de viaje con mi hermana y mi hermano, mi tía me empieza a dar una hierba para mis malestares por los quistes "mala madre" se llama o así le dicen, sirve para limpiar los ovarios, porque ella se sentía preocupada por nuestra relación, decía que era importante tener hijos, finalmente regreso del viaje, y como al mes y medio empiezo a sentir como un desmayo en el cuerpo, no estaba acostumbrada a desayunar y se me iban las luces, empiezo a tratar indiferente a Douglas y él me dice tú como que estás embarazada, yo sin descartar la idea le digo nos haremos el examen y él me lleva al médico, esas horas que nos tocó esperar el resultado yo no dejaba de pensar en el tiempo que había pasado, que ya teníamos 11 años de relación, realmente lo habíamos esperado mucho y aunque sí sentía mucho miedo porque no sabría no sabía si iba a ser una buena madre de igual manera me sentía en capacidad para asumir todo lo que venía, por supuesto con el apoyo de él y de mi familia sin faltarnos la bendición de Dios.
After many things that had happened in the relationship we finally rented an apartment to go together in July, but for vacation excuses we postpone the move and I go on a trip with my sister and my brother, my aunt starts giving me an herb for my discomfort for the cysts "bad mother" is called or so they call it, it is used to clean the ovaries, because she was worried about our relationship, she said it was important to have children, finally I come back from the trip, and after a month and a half I start to feel like a fainting spell in my body, I was not used to having breakfast and my lights were going out, I started to be indifferent to Douglas and he told me that you are pregnant, I told him we will do the test and he took me to the doctor, those hours that we had to wait for the result I could not stop thinking about the time that had passed, that we already had 11 years of relationship, we had really waited a lot and although I felt very afraid because I did not know if I would be a good mother I did not know if I would be a good mother in the same way I felt able to assume everything that was coming, of course with the support of him and my family without lacking the blessing of God.
Positivo 💖 Positive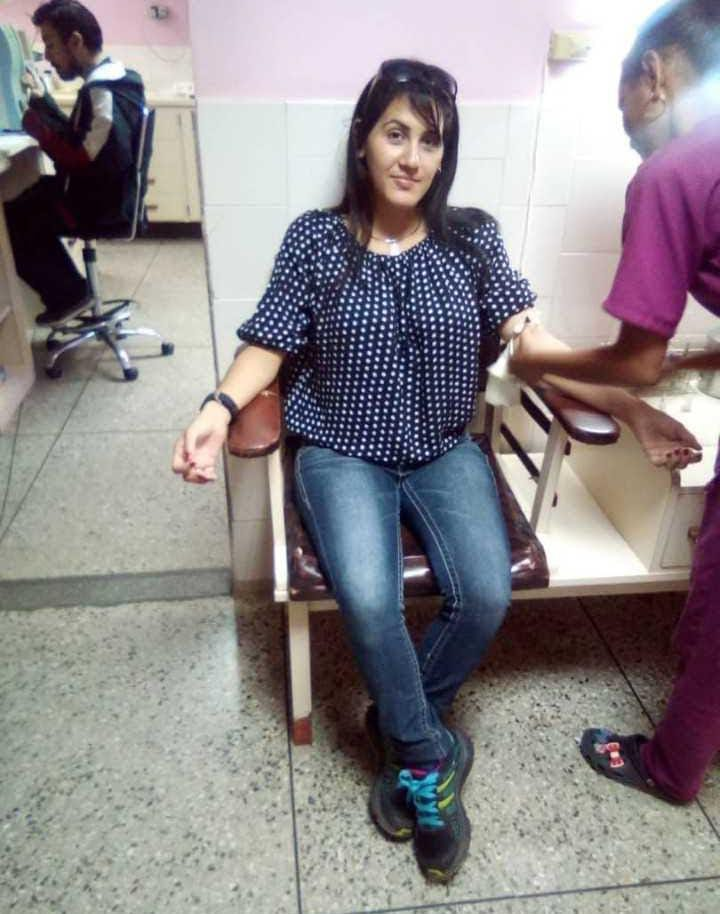 Resulto positivo el test y me emociono mucho, estuve una semana sin dormir, pues mis padres estaban de viaje y quería darles La sorpresa en persona, desde ya empezaba a sentir la preocupación de una mamá, yo tenía 6 semanas de embarazo y pues en esas semanas estuve sin desayunar sin tomar vitaminas, sin un horario controlado empecé a llorar, me sentí mal y me deprimí porque pensaba que eso le podía afectar al bebé, pasan los meses disfruto mi barriga empecé a odiar muchísimo a mi esposo no lo quería ver ni en pintura, pero el igual me soporto durante todo el proceso y entendió que podía ser un problema hormonal, pasado los nueve meses llegó el momento esperado en la primera semana que inició la pandemia en Venezuela semana 38 para mí y La doctora decidí hacerme una cesárea porque no sabemos qué es lo que va a pasar en el país, la clínica estaba sola sin personal médico solo estaban quiénes iban a atenderme a la hora del parto.
The test was positive and I was very excited, I was a week without sleep, because my parents were traveling and I wanted to give them the surprise in person, since I started to feel the concern of a mother, I was 6 weeks pregnant and during those weeks I was without breakfast without taking vitamins, without a controlled schedule I started to cry, I felt bad and I got depressed because I thought it could affect the baby, the months passed I enjoyed my belly I started to hate my husband a lot I did not want to see him even in paint, but he still supported me throughout the process and understood that it could be a hormonal problem, I started to hate my husband a lot, But he put up with me during the whole process and understood that it could be a hormonal problem, after nine months the expected moment arrived in the first week that started the pandemic in Venezuela week 38 for me and the doctor decided to do a cesarean section because we do not know what is going to happen in the country, the clinic was alone without medical personnel, there were only those who were going to attend me at the time of delivery.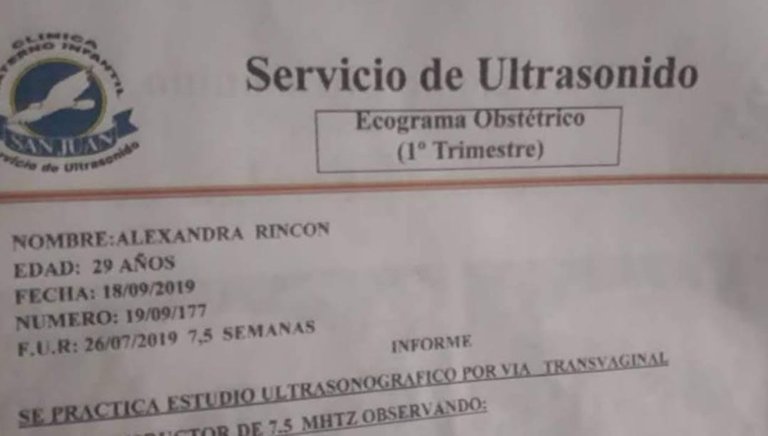 Nace la ilusión 💖 The illusion is born
Con el nacimiento de mi hija, nace la esperanza en la familia, porque es la primera nieta, bisnieta, hija, sobrina, primera en todo, así que se podrán imaginar la emoción de toda la familia de tener a una persona tan chiquitina entre nosotros que todos somos ya adultos.
With the birth of my daughter, hope is born in the family, because she is the first granddaughter, great-granddaughter, daughter, niece, first in everything, so you can imagine the excitement of the whole family to have such a little person among us who are all adults.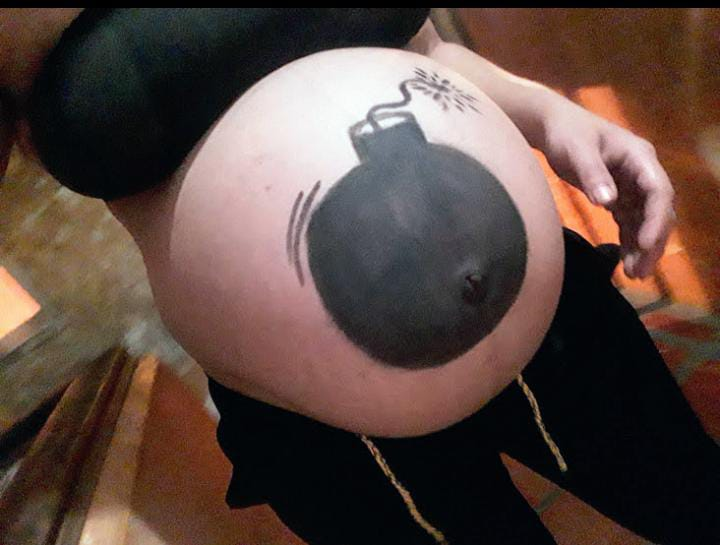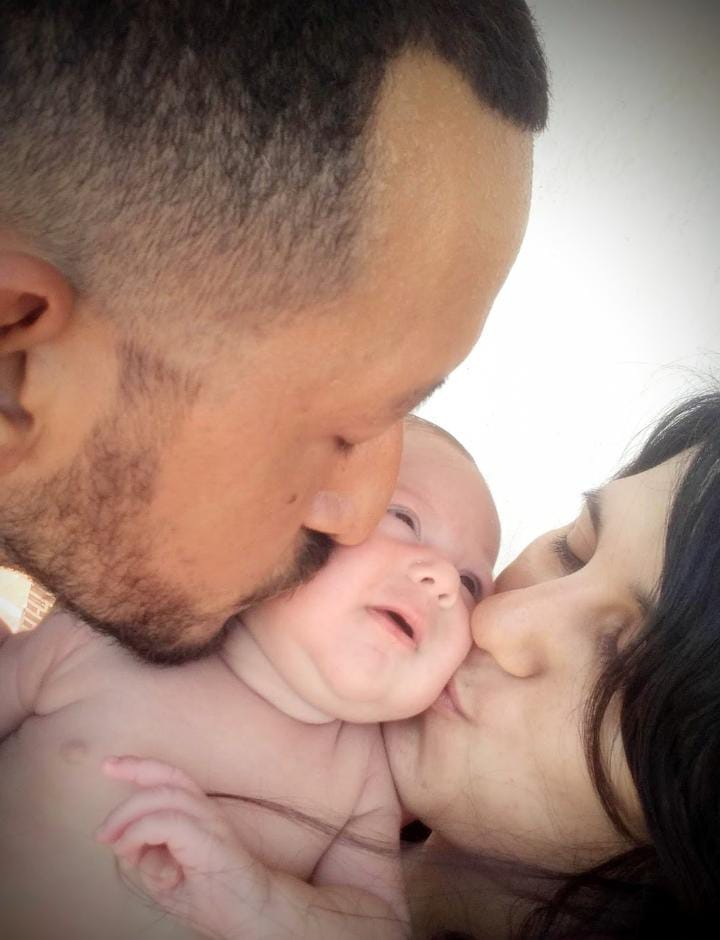 Alissandra Sofía llegó a nuestras vidas para poner orden, actualmente tiene 2 años y medio es una niña muy organizada con mucho carácter, tranquila, pero impaciente, muy feliz y astuta, es cómo quién dice nuestro mayor logro, su papá y yo nos sentimos muy orgullosos de ella y aunque no hemos tenido la posibilidad de compartir con otros niños en tantas ocasiones, pues nos sentimos tranquilos de saber qué es una niña sana y que nos pone el mundo de cabeza, estoy tan feliz de ser su mamá, en todo momento estoy pensando en ella, dormimos juntas tenemos las camas pegadas yo duermo en medio de ambos ella duerme en su cama y su papá duerme en el otro lado y ella siempre se coloca a mi lado y me abraza y pone sus pies en mi barriga para sentir el calor del cuerpo, todavía, actualmente toma pecho, está inscrita en una sala maternal, pero no se acostumbra a compartir con las maestras y es más el tiempo que se queda en casa, pues a su papá no le gusta verla sufrir por el proceso de adaptación, la complacemos en casi todo, pues es el ser más pequeño y amado en nuestras vidas, yo pienso que será una gran mujer, por la actitud que toma desde ya, disfruto su compañía, su amor y sus berrinches y para mí ha sido una experiencia maravillosa saber que soy su mamá, que nació de un amor tan puro, esperada, soñada y anhelada, creo que en el mundo no hay nada más sabroso que sentir un abrazo y un beso de sus hijos y estaré agradecida con la vida y con mi esposo por darme la oportunidad de llevar en mi vientre 9 meses el fruto del amor, una gran bendición, estamos planificando tener un segundo hijo, para que podamos tener una familia más grande y espero que si algún día Alissandra entra a este blog, lea cada palabra de amor que dejo plasmadas para ella.
Alissandra Sofia came into our lives to bring order, she is currently 2 and a half years old, she is a very organized girl with a lot of character, quiet, but impatient, very happy and smart, she is our greatest achievement, her dad and I are very proud of her and although we have not had the opportunity to share with other children on so many occasions, we feel reassured to know that she is a healthy girl and that she turns our world upside down, I am so happy to be her mommy, I am thinking about her all the time, we sleep together, we have our beds next to each other, I sleep in the middle of both, she sleeps in her bed and her daddy sleeps on the other side and she always lies next to me and hugs me and puts her feet on my belly to feel the warmth of my body, she is still breastfeeding, she is enrolled in a nursery, but she is not used to share the bed with other children, I think she will be a great woman, because of the attitude she takes from now on, I enjoy her company, her love and her tantrums and for me it has been a wonderful experience to know that I am her mother, that she was born from such a pure love, I believe that in the world there is nothing tastier than feeling a hug and a kiss from your children and I will be grateful to life and my husband for giving me the opportunity to carry in my womb 9 months the fruit of love, a great blessing, we are planning to have a second child, so we can have a bigger family and I hope that if someday Alissandra enters this blog, read every word of love that I leave captured for her.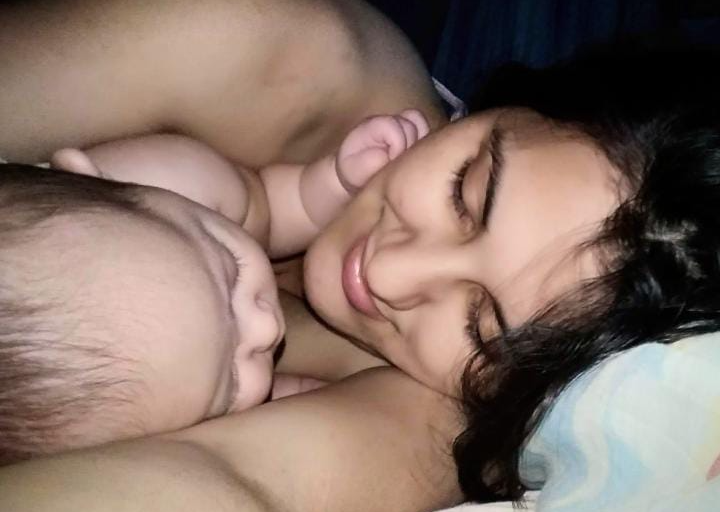 Con amor Mami 💖 With much love, Mom



Recursos Utilizados | Resources Used
La imagen del banner fue editada con la aplicación Photoshop CS6| The image of the banner was edited with the Photoshop CS6 application

Las imágenes del divisor y semanario de preguntas, fueron tomadas de la comunidad Motherhood | The images of the divider and weekly questionnaire were taken from the Motherhood

Traducido con www.DeepL.com | Translated with www.DeepL.com/Translator