Yesterday ,the school where my son is studying was having a Culmination program for the English Month.The students are required to wear a costume of some characters that are found in some books.
As a parents ,I wanted to make my son happy ,I wanted to find a costume for him for sure if he won't have ,he will get jealous to everyone whose are wearing a character costume.
So ,I ordered online a batman costume but uncluckily ,the item was back to the seller coz the rider was'nt able to contact during his delivery.My son get dissapointed about it and me as a mom ,I will have to find way about it.
I was thinking to make a DIY Prince costume,gladly our neighbor chatted me last day that she had a Prince costume ,she was asking me if I had already a costume for my son ,so I tried to look at it and decided to letting it to wear for my son.
Last monday ,I went to the town with my husband and our younger son to buy a crown, I was glad that the crown only cost $1.50 ,I thought its expensive and I don't have money that time.
After buying the crown ,we get out from the store but I was accidently slipped and my left knee was hitted by the floor and the stone.
I tightly hug my son for him not to get fall,it does'nt matter if I am the one who will get hurt as long as my son is safe.
It find hard to stand up and my husband hurriedly rescued us.
So yesterday ,I was'nt able to attend my son's school activity.
I told him that I find hard to walk because of my knee that got swollen.At first,he cries coz he wanted me to be there but later on ,he said yes to me.
So I asked him that I will take some photos on him while wearing the Prince costume coz for sure his father can't take a good photo at the school.
Heres the photo I take before he left the house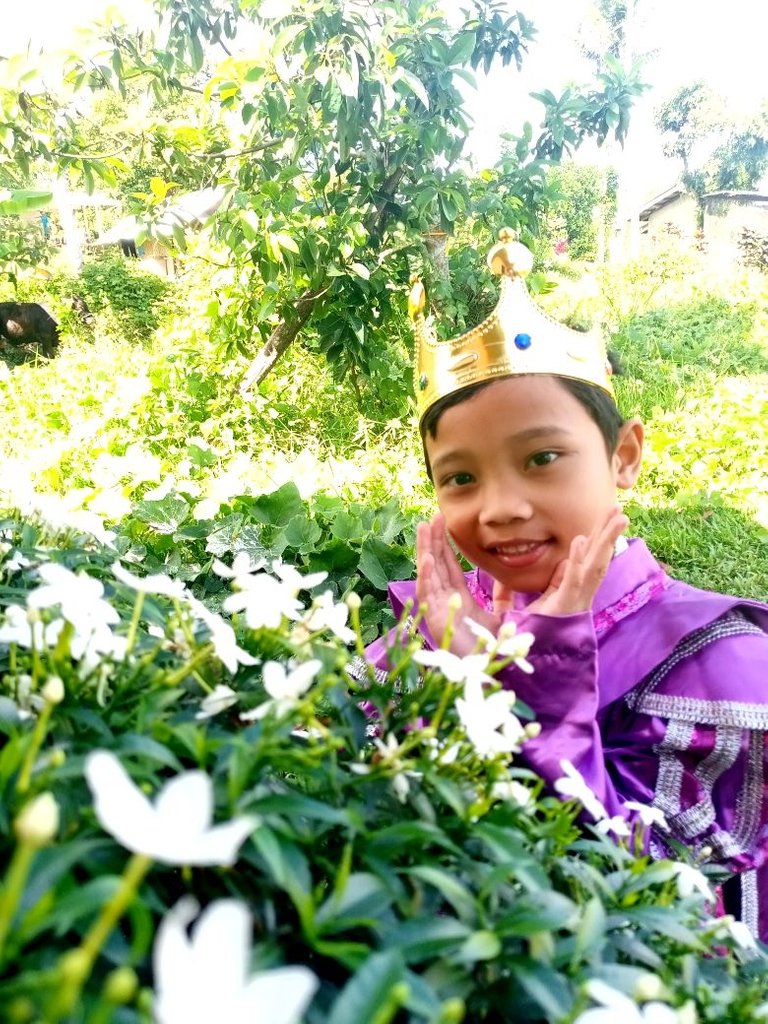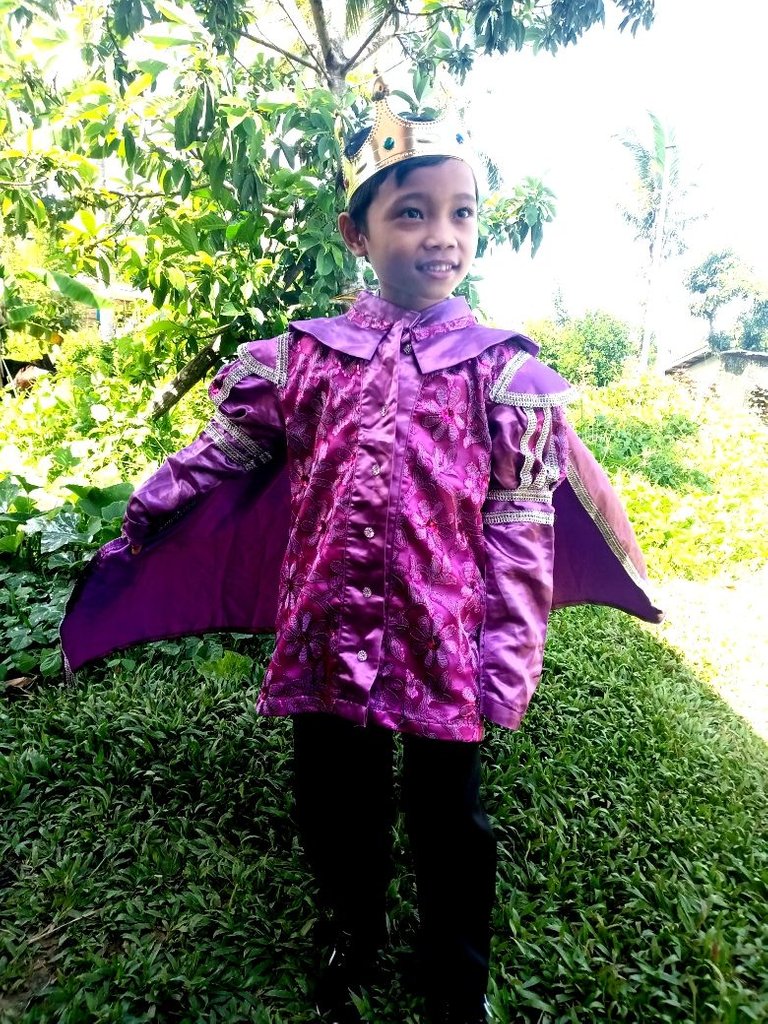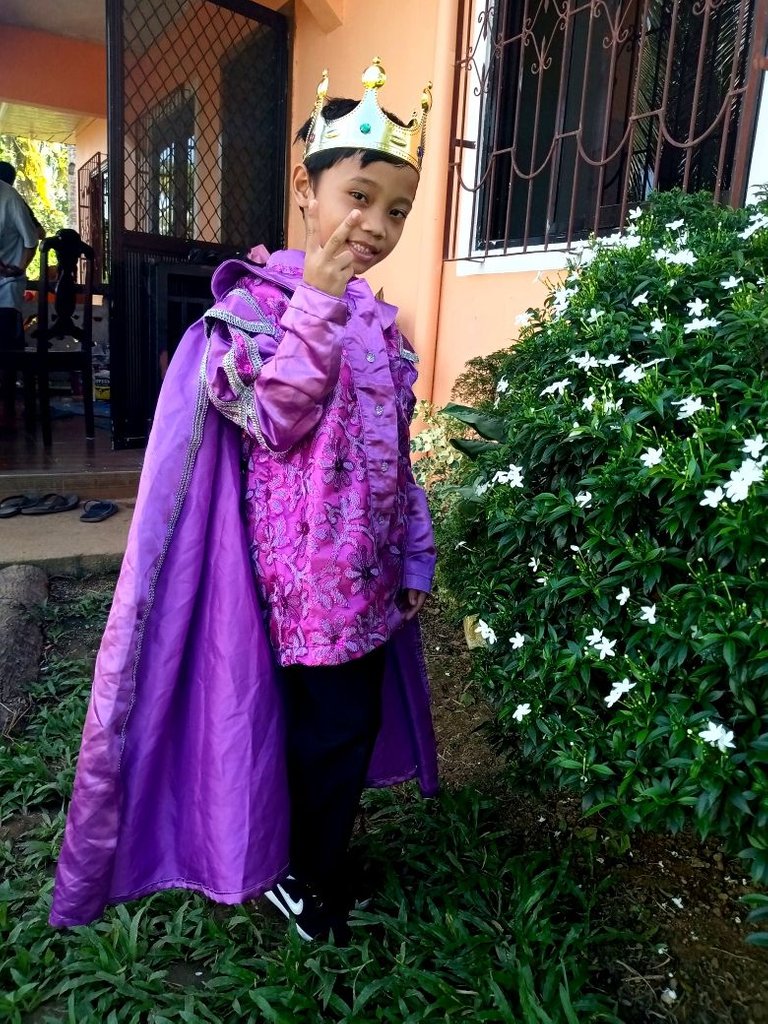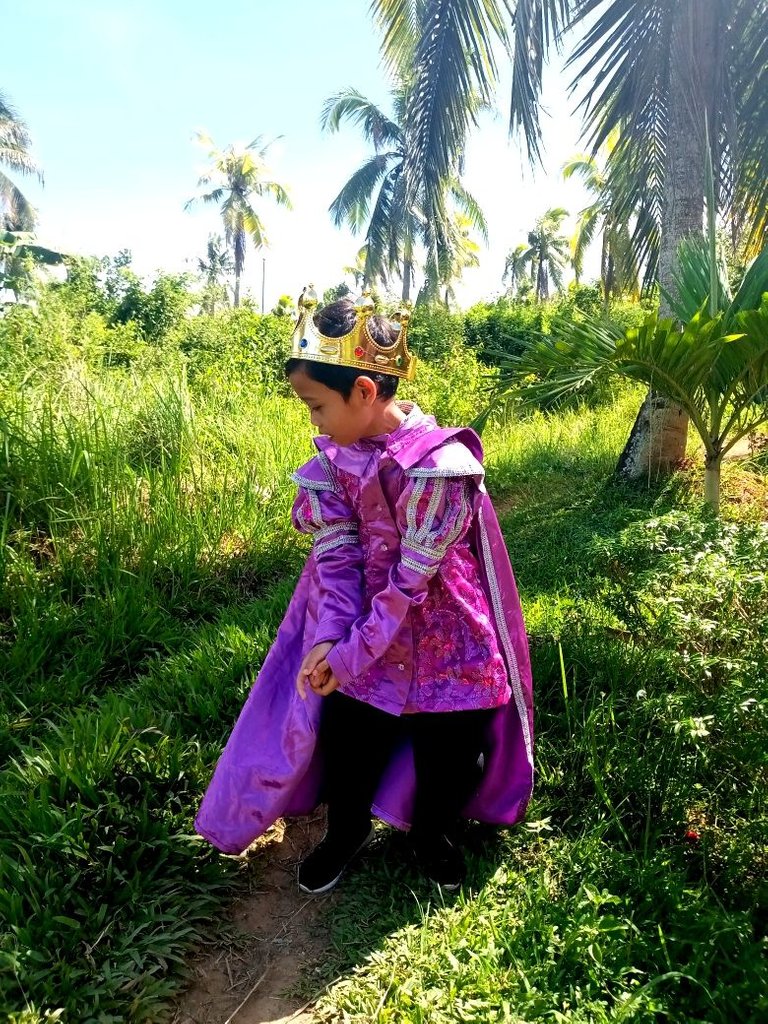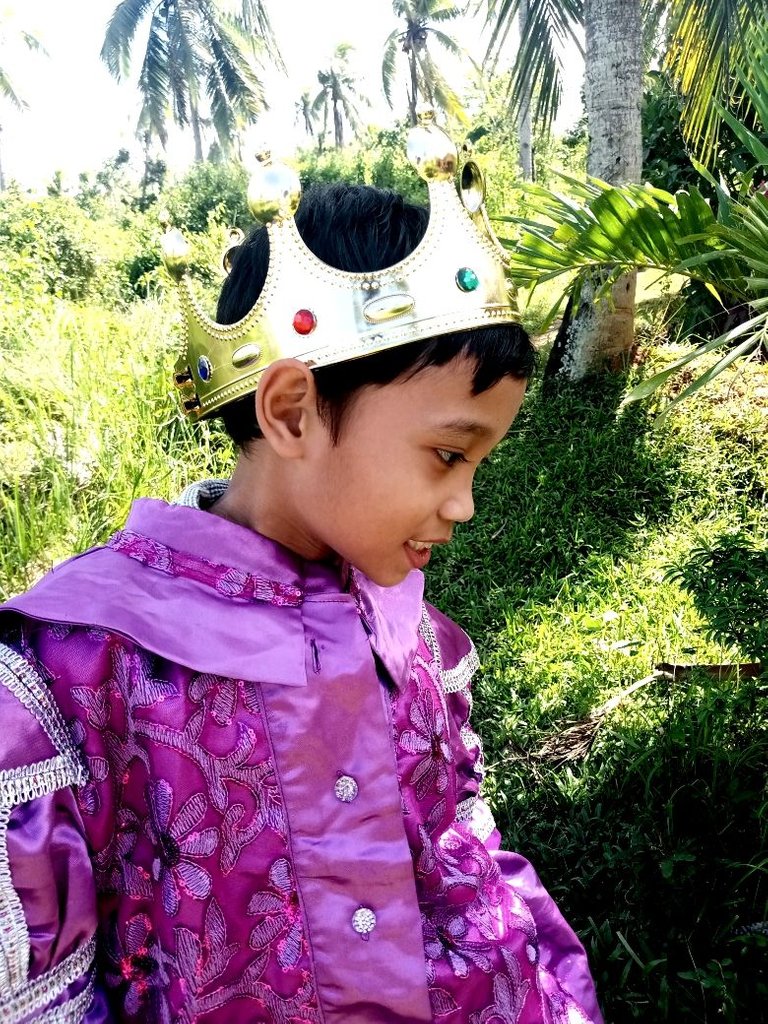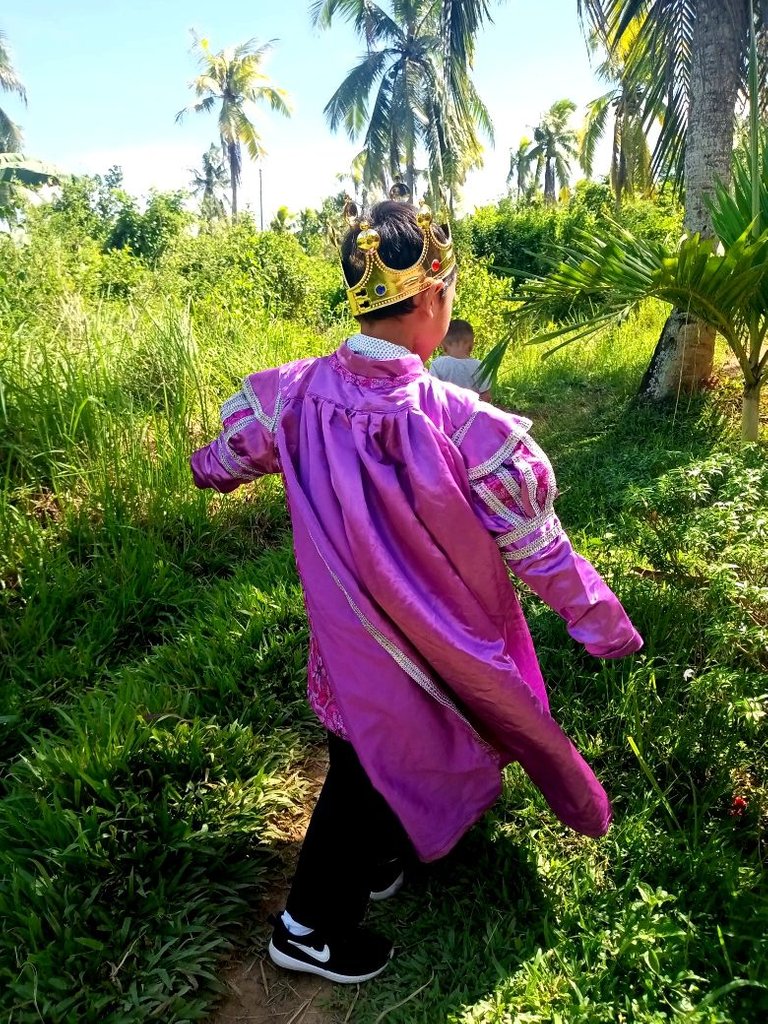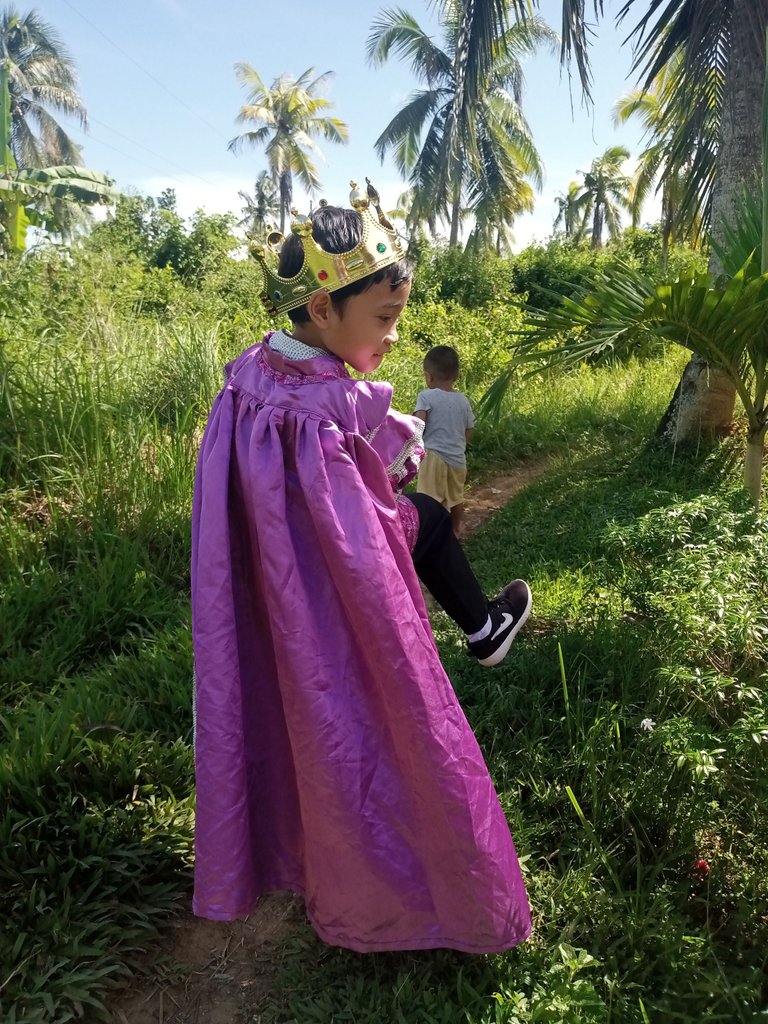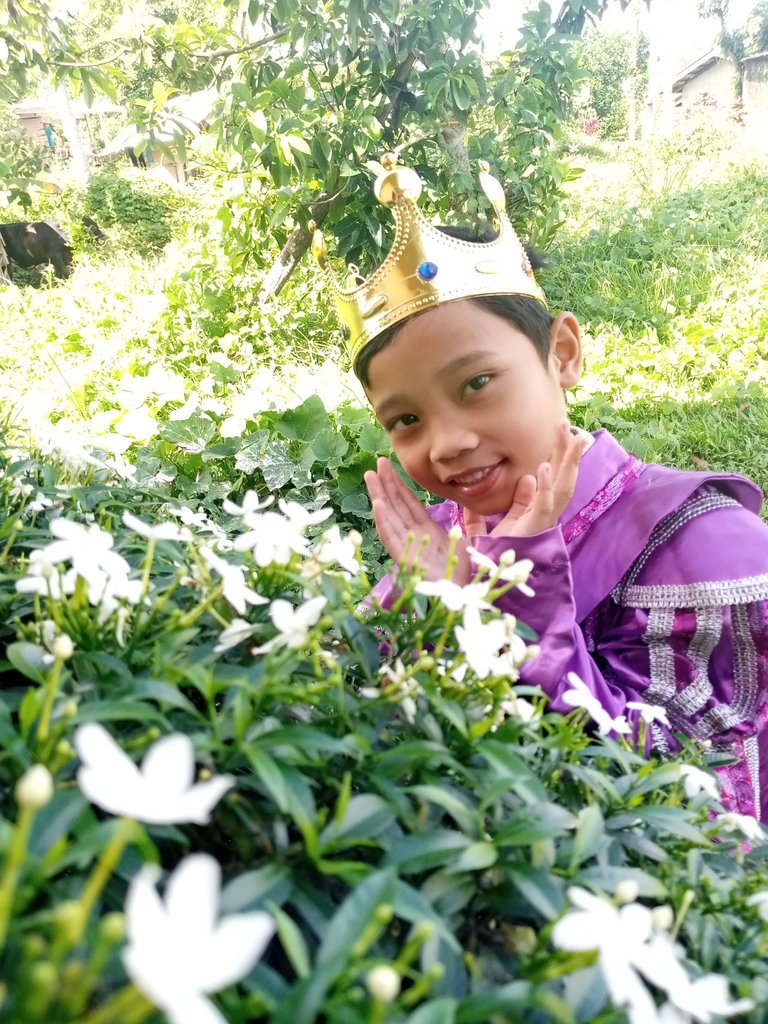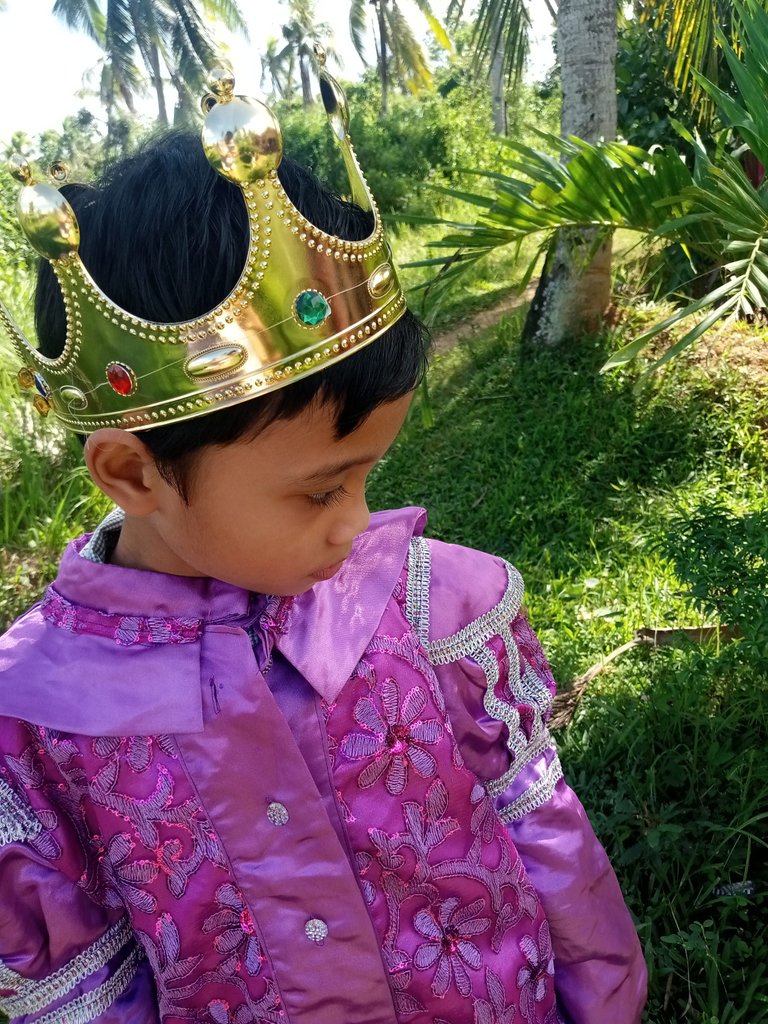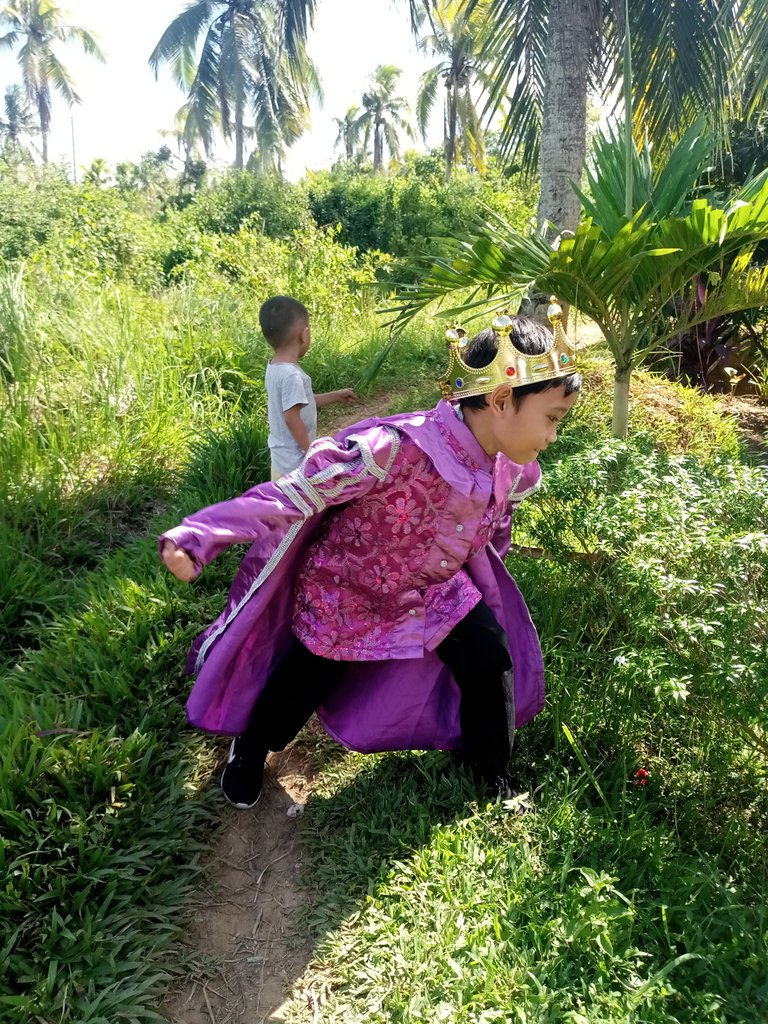 And heres my husband captured photos at the school.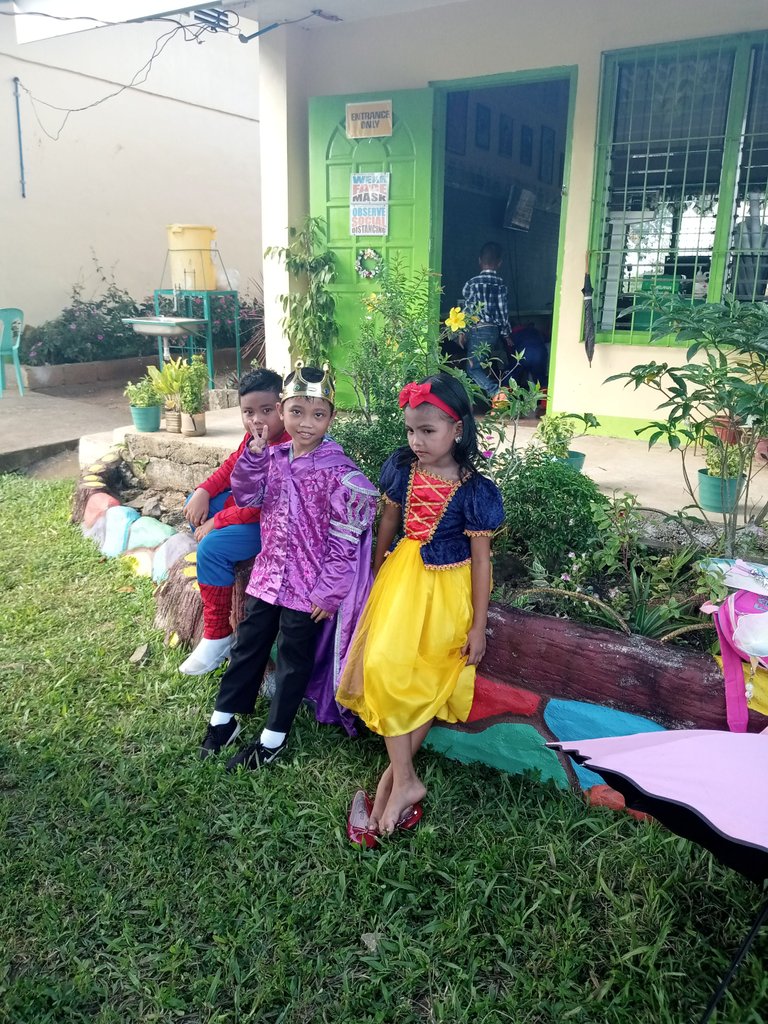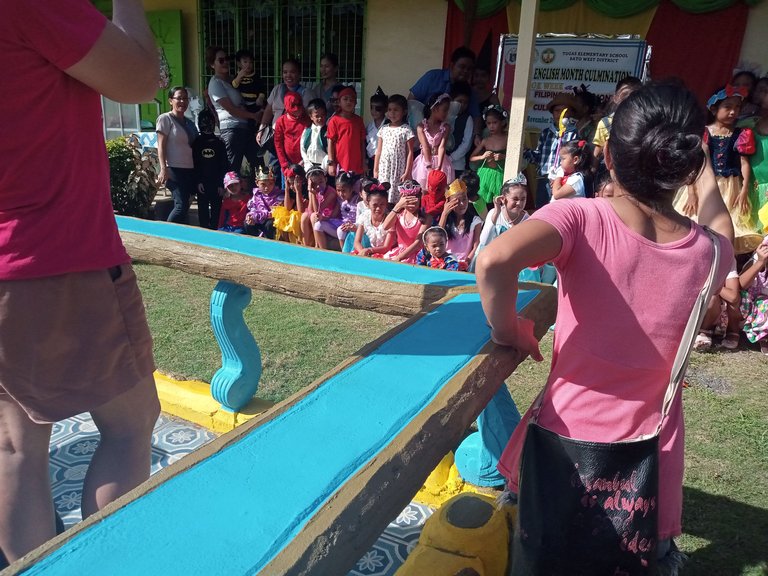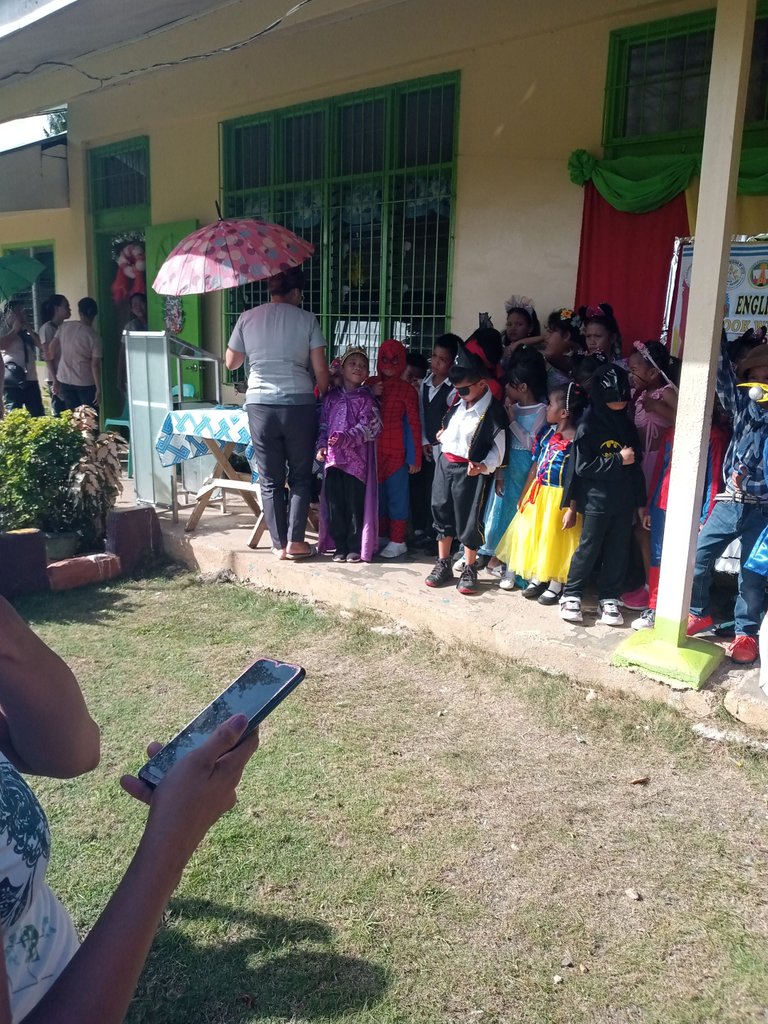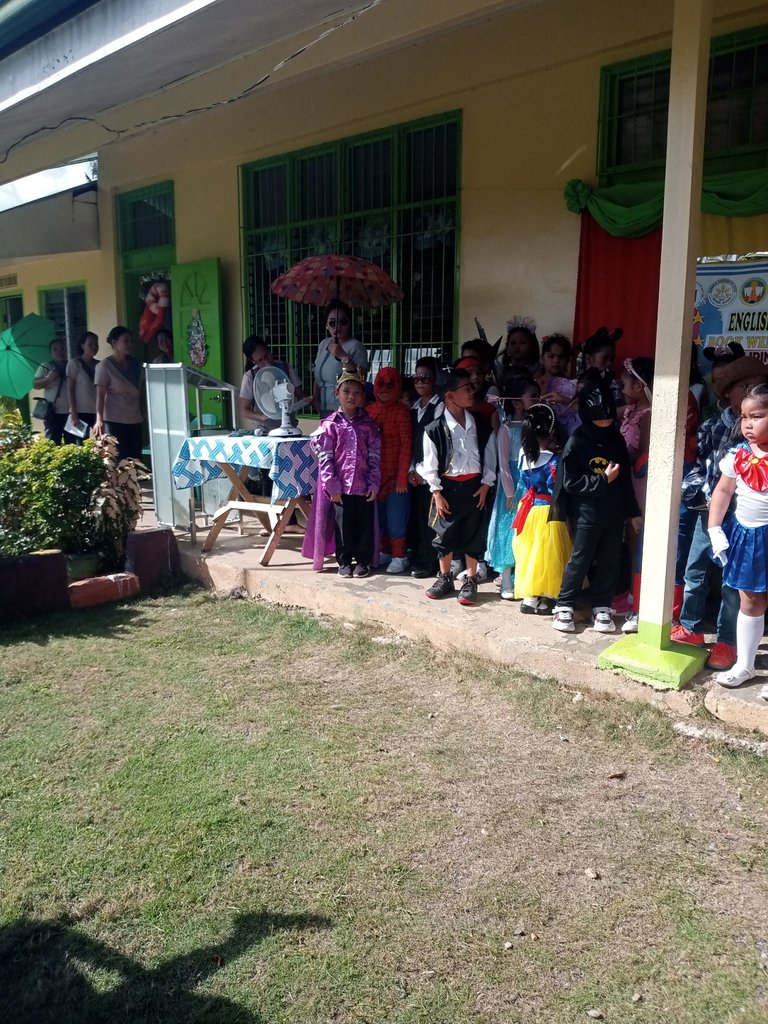 Seeing my son's happy face makes me happy too.I am so happy that he enjoyed a lot of their school activity.My husband was laughing at him as he walk going to their rooms proudly and keep saying ,"I am the king" hihi.
Anyway ,here's what happened on my knee.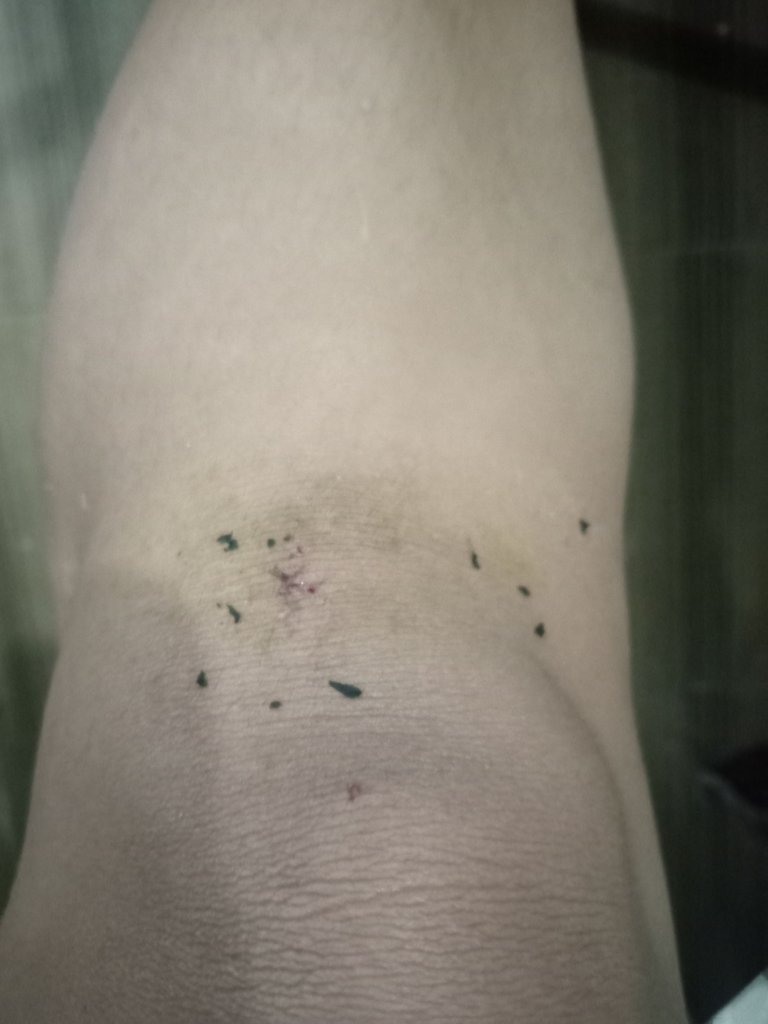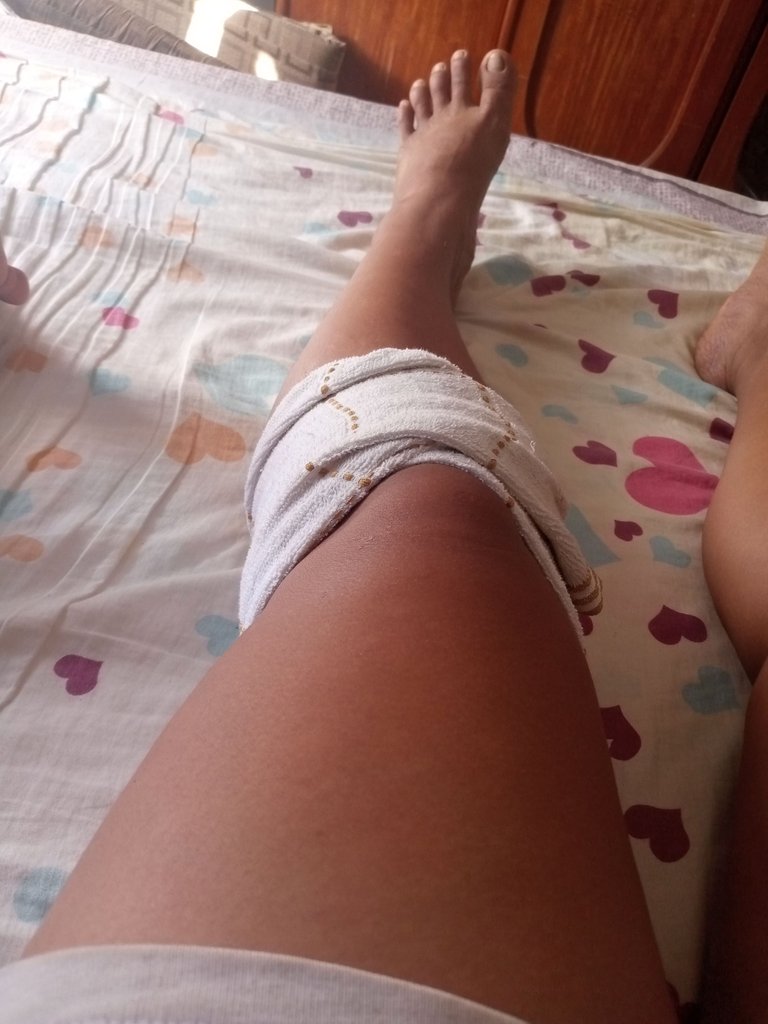 I may not there but I know how much my son enjoyed in their school activity!
And that would be all for now,thanks for reading and have a great day!
Love,
@mitch18