Saludos mamis y papis que hacen vida en esta genial comunidad, espero que se encuentren muy bien, hoy me uno a el reto de la semana, donde nos invitan agradecer a nuestros hijos por elegirnos como sus padres, me pareció un tema muy especial y hermoso, agradecida con mi amiga @mairimgo23 por invitarme a participar.
Greetings moms and dads who make life in this great community, I hope you are very well, today I join the challenge of the week, where we are invited to thank our children for choosing us as their parents, I thought it was a very special and beautiful theme , grateful to my friend @mairimgo23 for inviting me to participate.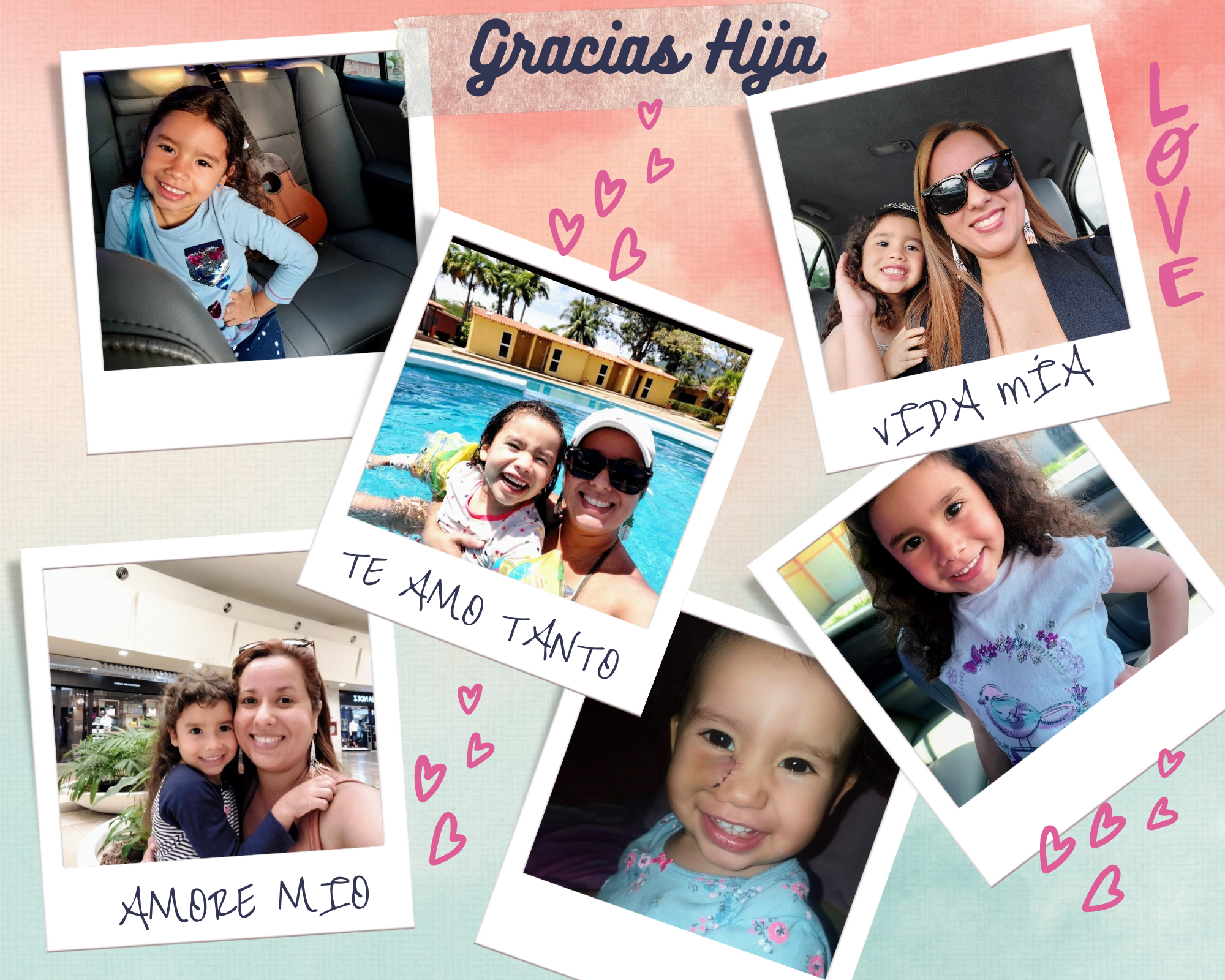 Micaela, mi torbellino, niña traviesa y amada, hoy escribo estas palabras para agradecerte por haberme enseñado a ser madre, por haberme elegido y regalarme el día más especial de mi vida, siempre digo, que eres un regalo, un premio en mi vida, lo mejor que me ha pasado y lo más valioso que tengo, por ti supe lo que es el amor verdadero, un amor puro, tengo tanto que agradecerte hija mía.
Micaela, my whirlwind, mischievous and beloved girl, today I write these words to thank you for having taught me how to be a mother, for choosing me and giving me the most special day of my life, I always say that you are a gift, an award in my life, The best thing that has happened to me and the most valuable thing I have, because of you I learned what true love is, a pure love, I have so much to thank you for, my daughter.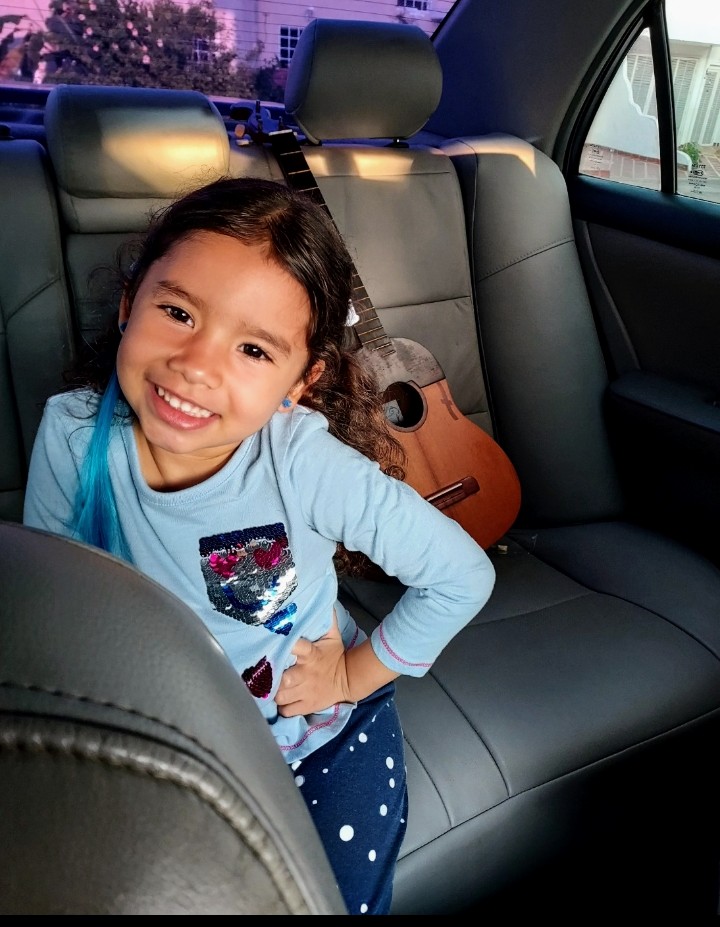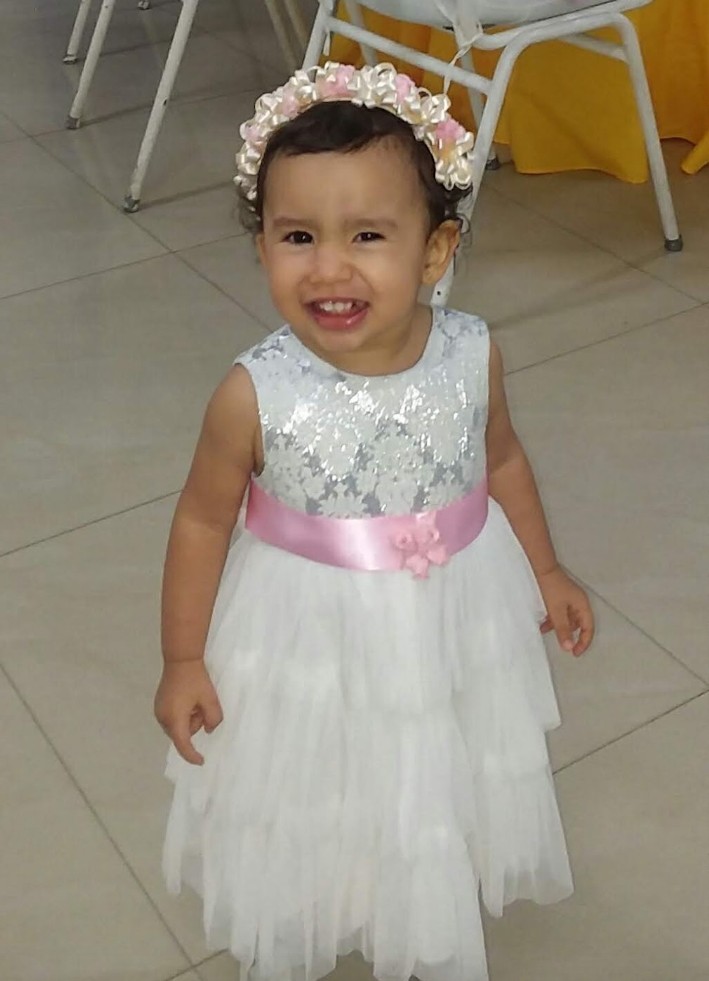 Cuando supe que iba a ser tu mamá, sentí mucho pero mucho miedo, pero el día que escuche los latidos de tu corazón, supe en ese momento, que todo estaría bien, que vendrías sana y fuerte, nos compenetrarnos desde el primer momento que te sentí en mi barriga, fue uno de los mejores días que he tenido, llore y llore y te ame con toda mi alma, no nos enseñan a ser madres, vamos aprendiendo poco a poco, ha sido un camino de altos y bajos, pero juntas hemos podido con todo, nuevamente gracias.
When I found out I was going to be your mom, I felt very, very afraid, but the day I heard your heartbeat, I knew at that moment that everything would be fine, that you would come back healthy and strong, we got along from the first moment I met you. I felt in my belly, it was one of the best days I've ever had, I cried and cried and loved you with all my soul, they don't teach us to be mothers, we are learning little by little, it has been a path of ups and downs, but together we have been able to with everything, thanks again.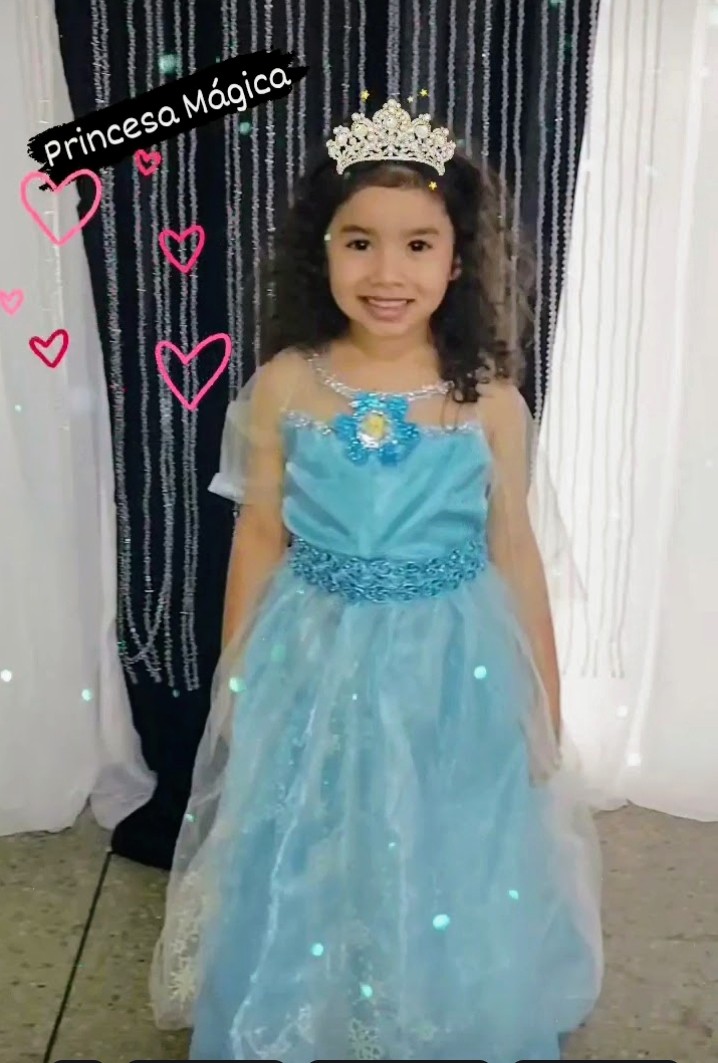 Llegaste a mi vida para darle sentido, y esperanza, eres luz en mi vida y en la de todos los que te amamos, me has enseñado a luchar, a ser fuerte y a creer, has sido una guerrera un milagrito de Dios, cuando sentí que no tenía fuerzas para seguir, que no iba a soportar verte sufrir, me enseñaste con tu inocente sonrisa que todo es posible si creemos y confiamos en Dios, me diste el valor, para continuar, por ti sigo este camino tan difícil que es la vida, gracias hijita mía por enseñarme tanto, por darme tu amor, y hacerme la mujer que hoy en día soy, siempre te amaré, mamá.
You came into my life to give it meaning, and hope, you are light in my life and in that of all of us who love you, you have taught me to fight, to be strong and to believe, you have been a warrior, a miracle from God, when I felt that I didn't have the strength to go on, I wasn't going to bear to see you suffer, you taught me with your innocent smile that everything is possible if we believe and trust in God, you gave me the courage to continue, because of you I follow this difficult path that life is Thank you, my daughter, for teaching me so much, for giving me your love, and making me the woman I am today, I will always love you, mom.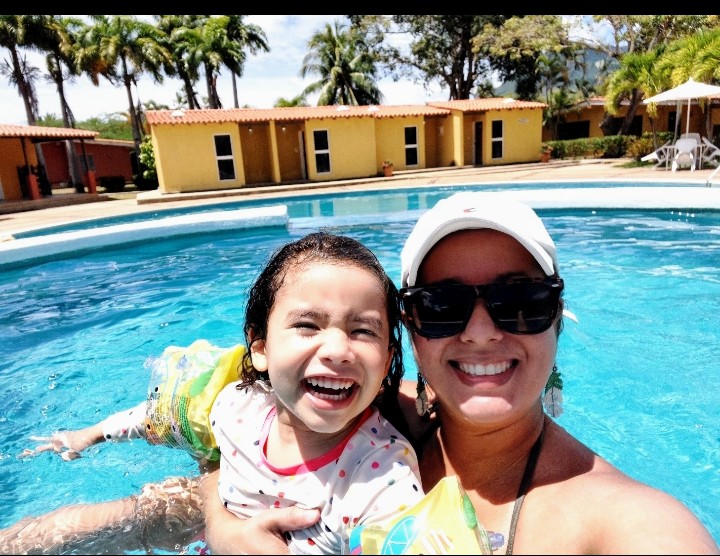 ---
Esta fue mi participación, en este hermoso reto semanal, espero que les haya gustado, gracias por su apoyo, nos vemos en la próxima.
This was my participation, in this beautiful weekly challenge, I hope you liked it, thanks for your support, see you in the next one