Marcela y Miranda, los nombres que escogí para ustedes, mis dos amores más grandes.
Marcela and Miranda, the names I chose for you, my two greatest loves.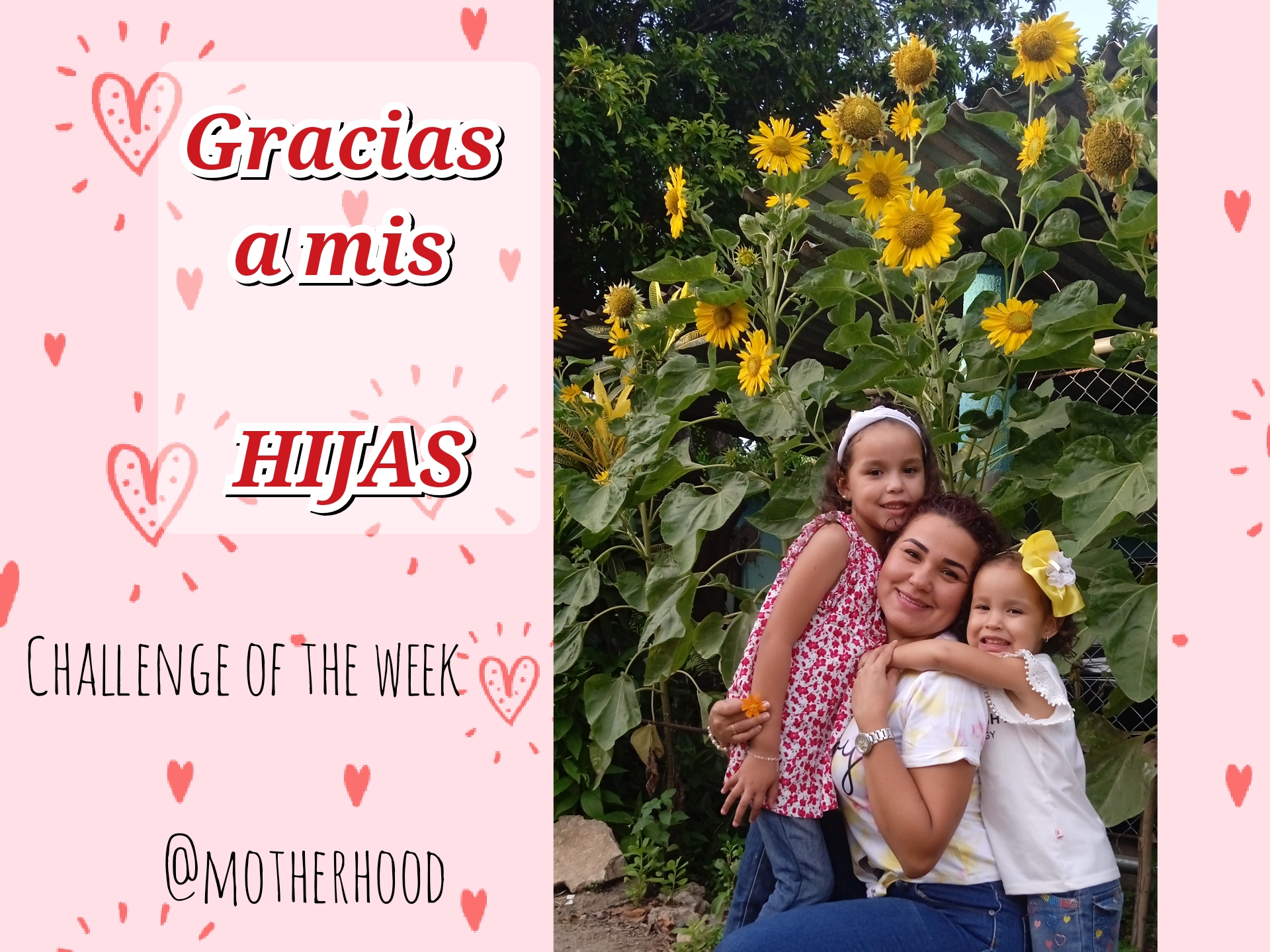 ---
Porque con sus ojos iluminan mi vida desde que las ví por primera vez, sé que se enamoraron de mí así como yo me enamoré de ustedes, de lo que imaginaba que ustedes serían para mí. Agradecer es un acto de amor, y porque las amo con todo mi corazón, hoy quiero escribir éstas líneas para ustedes y espero que algún día puedan leerlas y sentir que mi amor las acompaña aunque no esté en este mundo.
Because with your eyes they light up my life since I saw you for the first time, I know that you fell in love with me just as I fell in love with you, with what I imagined you would be for me. Being grateful is an act of love, and because I love you with all my heart, today I want to write these lines for you and I hope that one day you can read them and feel that my love accompanies you even though I am not in this world.
---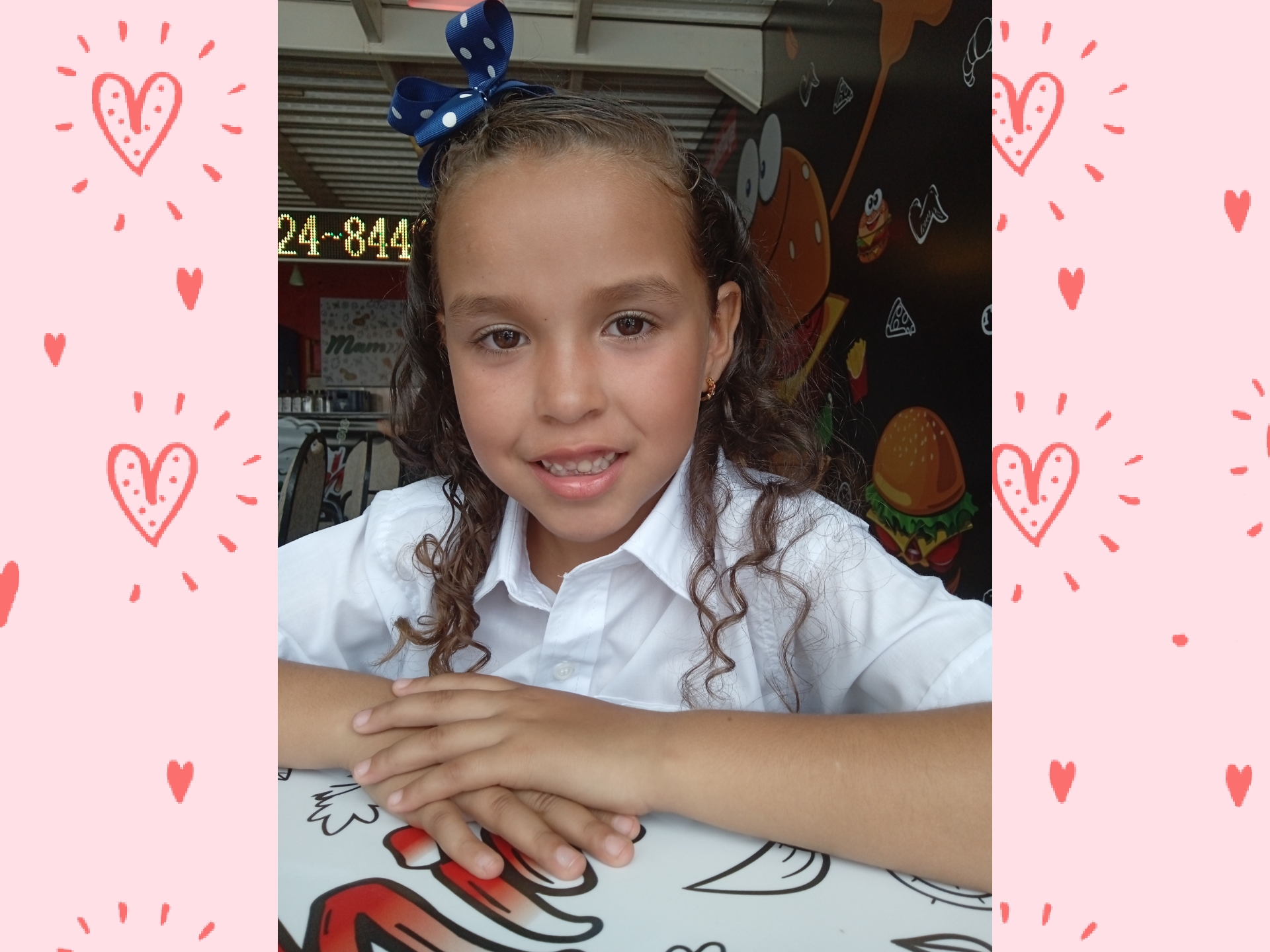 Marcela, eres mi mayor sueño hecho realidad, mi bebé arcoiris, el amor que florece e inunda todo lo que toca, estabas destinada a ser mi hija y yo destinada a concebirte en mi vientre y recibirte entre mis brazos. Cuando llegaste estaba asustada pero cada día me llenabas de fuerza y de emociones nuevas que eran imposibles de ocultar y negar, me sacaste de mí y me enseñaste a escuchar música en tus llantos, a dormir cómoda contigo encima, a dormir pocas horas de noche y a aceptarme con ojeras y con 10 días sin peinarme. Fuiste un caos, todo lo que yo pensaba que sería de una forma lo cambiaste y poco a poco te hiciste paso a tu ritmo y gusto, me enseñaste que tú comodidad está por encima de la mía y que lo que tú quieres siempre será más importante para mí.
Marcela, you are my biggest dream come true, my rainbow baby, the love that blooms and floods everything it touches, you were destined to be my daughter and I was destined to conceive you in my womb and receive you in my arms. When you arrived I was scared but every day you filled me with strength and new emotions that were impossible to hide and deny, you took me out of myself and taught me to listen to music in your cries, to sleep comfortably with you on top, to sleep a few hours at night and to accept me with dark circles and with 10 days without combing my hair. You were a mess, everything I thought would be one way you changed it and little by little you made way at your own pace and taste, you taught me that your comfort is above mine and that what you want will always be more important for me.
---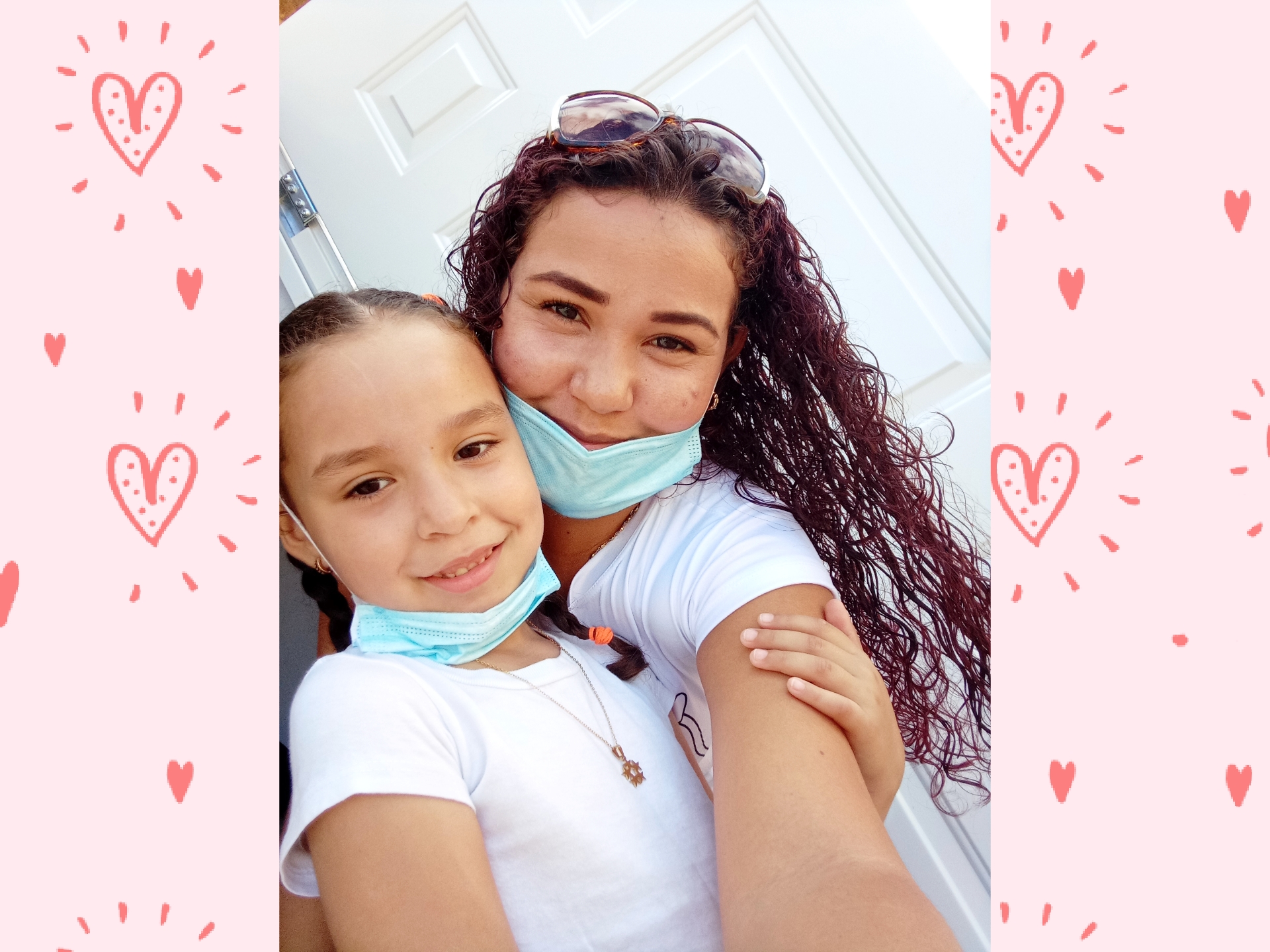 Estoy agradecida de tenerte en mi vida y de que me devuelvas (a tu manera) parte del amor que te doy, entiendo que tus llantos y pataletas de niña grande son terriblemente hermosas, que tus frases y preguntas incómodas ahora son la base de tu madurez y que ya no puedo engañarte como a una bebé, que tengo que aceptar tu legendaria frase "cuando tenga 20 nos vamos de rumba" y que poco a poco, cada vez menos, aceptes mis besos y abrazos en público. Estás creciendo mi amor, pero por favor, crece más lento.
I am grateful to have you in my life and that you give me back (in your own way) part of the love that I give you, I understand that your cries and big girl tantrums are terribly beautiful, that your phrases and uncomfortable questions are now the basis of your maturity and that I can no longer deceive you like a baby, that I have to accept your legendary phrase "when I'm 20 we'll go partying" and that little by little, less and less, you accept my kisses and hugs in public. You are growing my love, but please grow slower.
---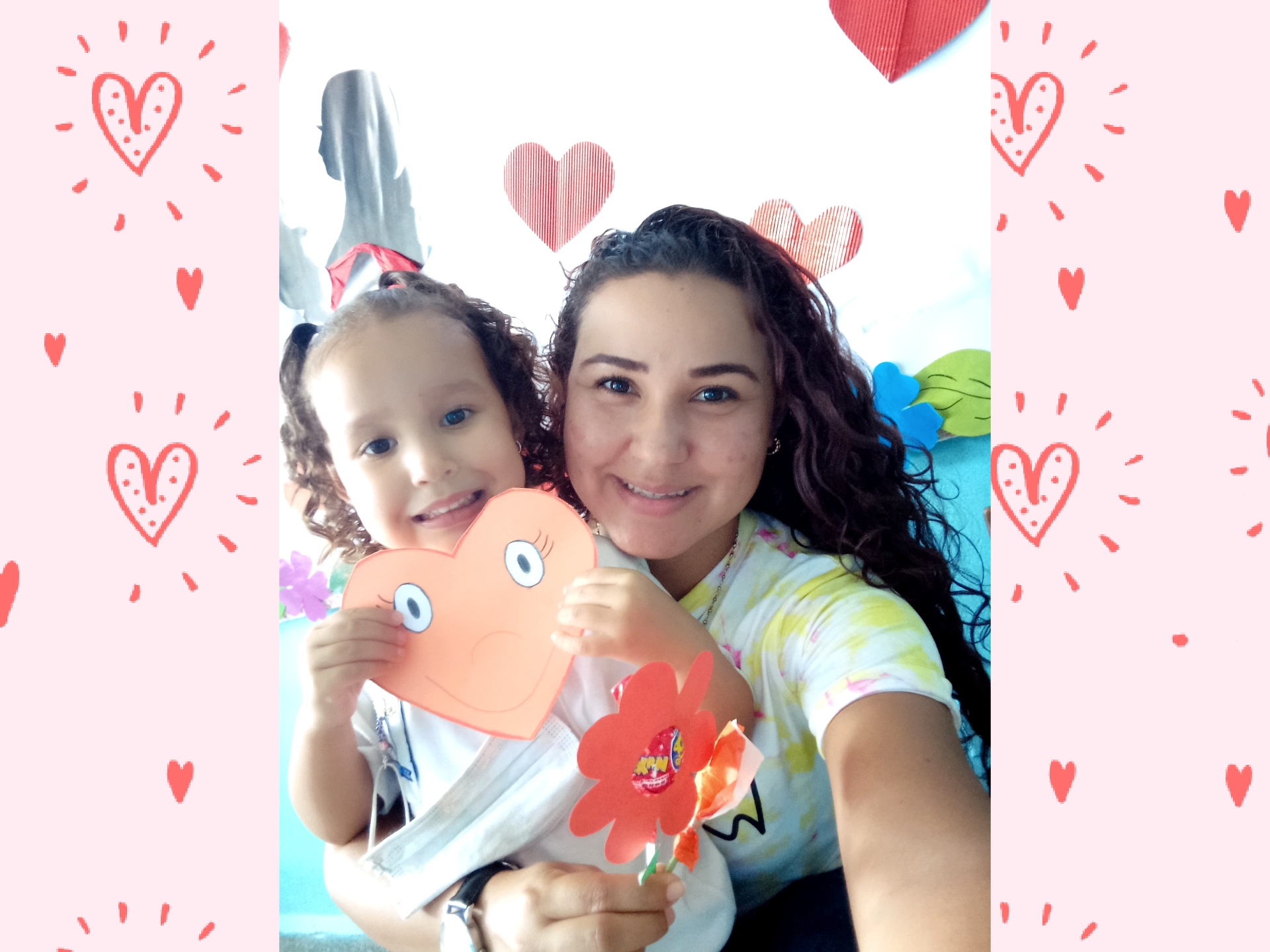 Mi pequeña Miranda, mi bebé sorpresa. En ese entonces me dijeron "llegó en el peor momento", pero nadie se imaginaba que tú vendrías con el pan bajo el brazo y con el resplandor del sol a calentarnos con tu amor y ternura. Me enseñaste desde ese primer momento que el amor de una madre se multiplica y se hace más grande, y yo pensaba ¿Cómo haré con dos bebés? Pero tu venías con un propósito y era el de completar la familia y me hiciste ver qué todo sería perfecto. Miranda, te doy gracias porque nos uniste, eres la cereza de nuestro pastel y contigo todos somos más felices.
My little Miranda, my surprise baby. At that time they told me "it came at the worst moment", but no one imagined that you would come with the bread under your arm and with the glow of the sun to warm us with your love and tenderness. You taught me from that first moment that a mother's love multiplies and grows bigger, and I thought, how will I do with two babies? But you came with a purpose and it was to complete the family and you made me see that everything would be perfect. Miranda, I thank you because you brought us together, you are the cherry on our cake and with you we are all happier.
---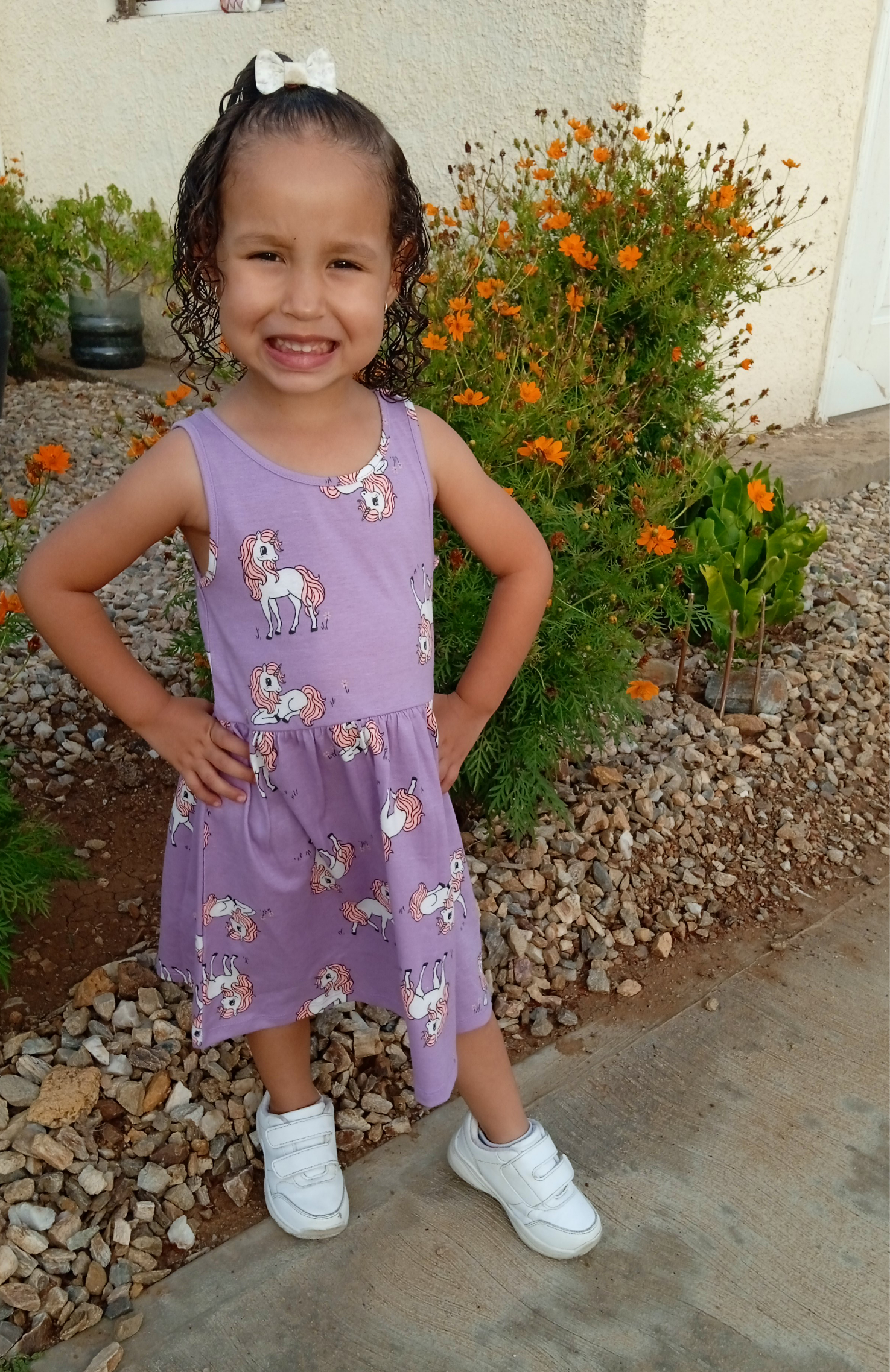 Tu siempre me haces reír, tu siempre me recuerdas que nada es tan malo como parece si tienes fé, que hay paz en medio del caos y que nunca nada será igual al momento antes de tu llegada. No cambiaría nada en tí porque tú me has dotado con más paciencia, más sensibilidad, más fortaleza, más valentía, más coraje, más respuestas automáticas, más poder de conciliación, más poder de multiplicación (de alimentos, ropa y calzado 😂) y en fin, más poderes mágicos que no sabía que tenía.
You always make me laugh, you always remind me that nothing is as bad as it seems if you have faith, that there is peace in the midst of chaos and that nothing will ever be the same as the moment before you arrived . I would not change anything in you because you have endowed me with more patience, more sensitivity, more strength, more bravery, more courage, more automatic responses, more conciliation power, more multiplication power (food, clothing and footwear 😂) and in Finally, more magical powers that I didn't know I had.
---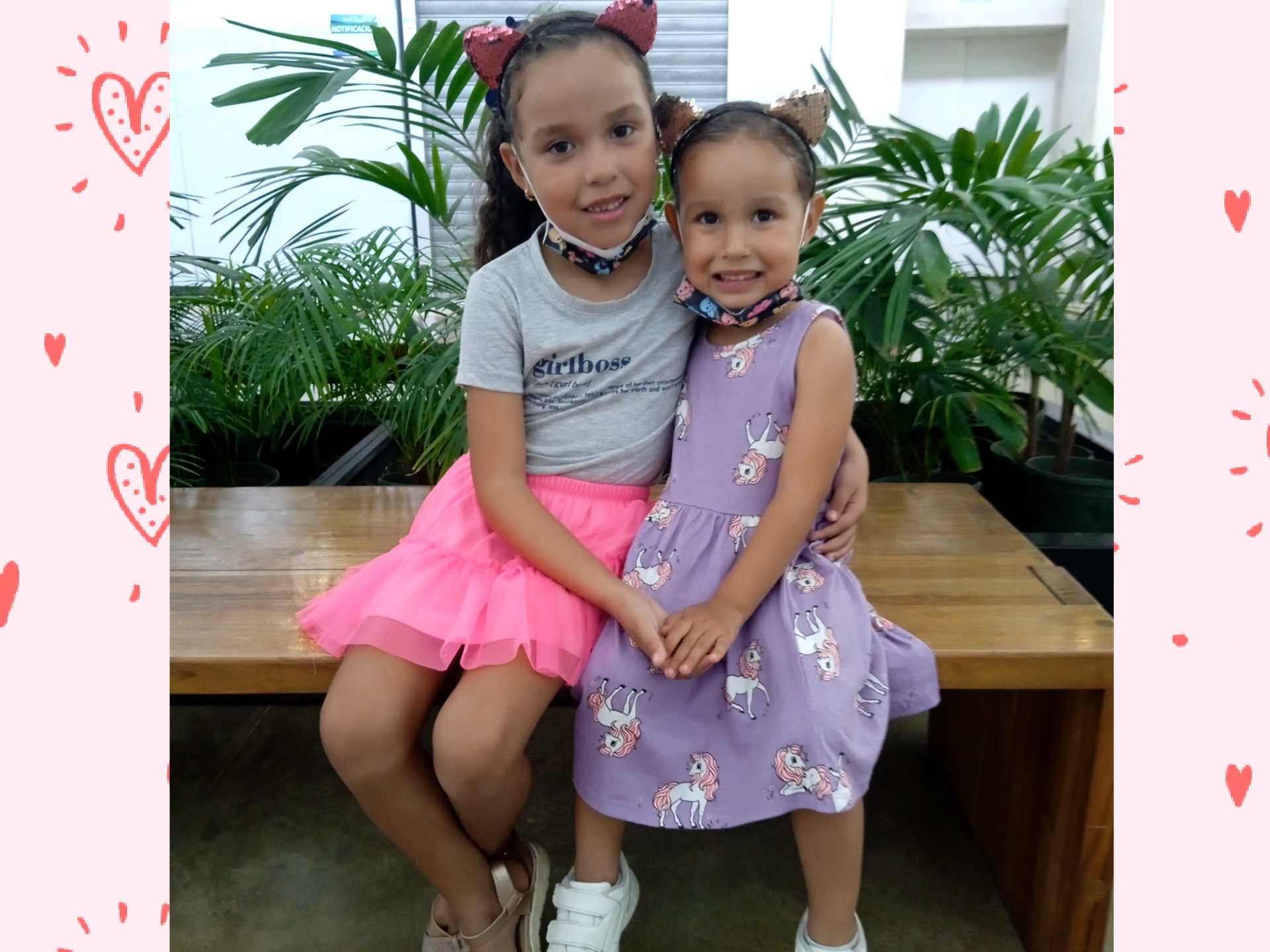 Ustedes, mis niñas, cada día me dan lecciones, me enseñan y me recuerdan que están en mi vida para ayudarme tanto como yo a ustedes, son mis maestras, y en muchos casos son mi ejemplo a seguir. "Mami tienes que sonreír, mami tienes que rezar, mami tienes que respirar, mami no debes gritar ni ponerte brava, mami no vayas tan rápido, mami tienes que saludar, mami eso no importa, mami tú puedes, mami yo te acompaño, mami escucha", son sus mejores frases, frases que parecen mensajes de Dios y me hacen hacer un stop, pensar, ok si hija está bien, y cambiar el chip. Ustedes me recuerdan todo lo bueno que hay en mi, también me enseñan que en medio del caos, del llanto, del estrés, del desorden y de las pataletas hay una belleza única que solo las mamás podemos ver. Gracias mis adoradas princesas, gracias por llegar a mi vida y cambiarla, transformarla, desordenarla y ordenarla, voltearla patas arriba y hacerme caminar orgullosa de tener dos hijas maravillosas que demostrarán que su propósito en esta vida es mucho más grande.
You, my girls, give me lessons every day, teach me and remind me that you are in my life to help me as much as I help you, you are my teachers, and in many cases you are my example to follow. "Mommy you have to smile, mommy you have to pray, mommy you have to breathe, mommy you shouldn't yell or get angry, mommy don't go so fast, mommy you have to say hello, mommy that doesn't matter, mommy you can, mommy I'll accompany you, mommy listen", are his best phrases, phrases that seem like messages from God and make me stop, think, ok if daughter is fine, and change the chip. You remind me of all the good that is in me, you also teach me that in the midst of chaos, crying, stress, disorder and tantrums there is a unique beauty that only moms can see. Thank you my beloved princesses, thank you for coming into my life and changing it, transforming it, messing it up and ordering it, turning it upside down and making me walk proud of having two wonderful daughters who will show that their purpose in this life is much greater.
---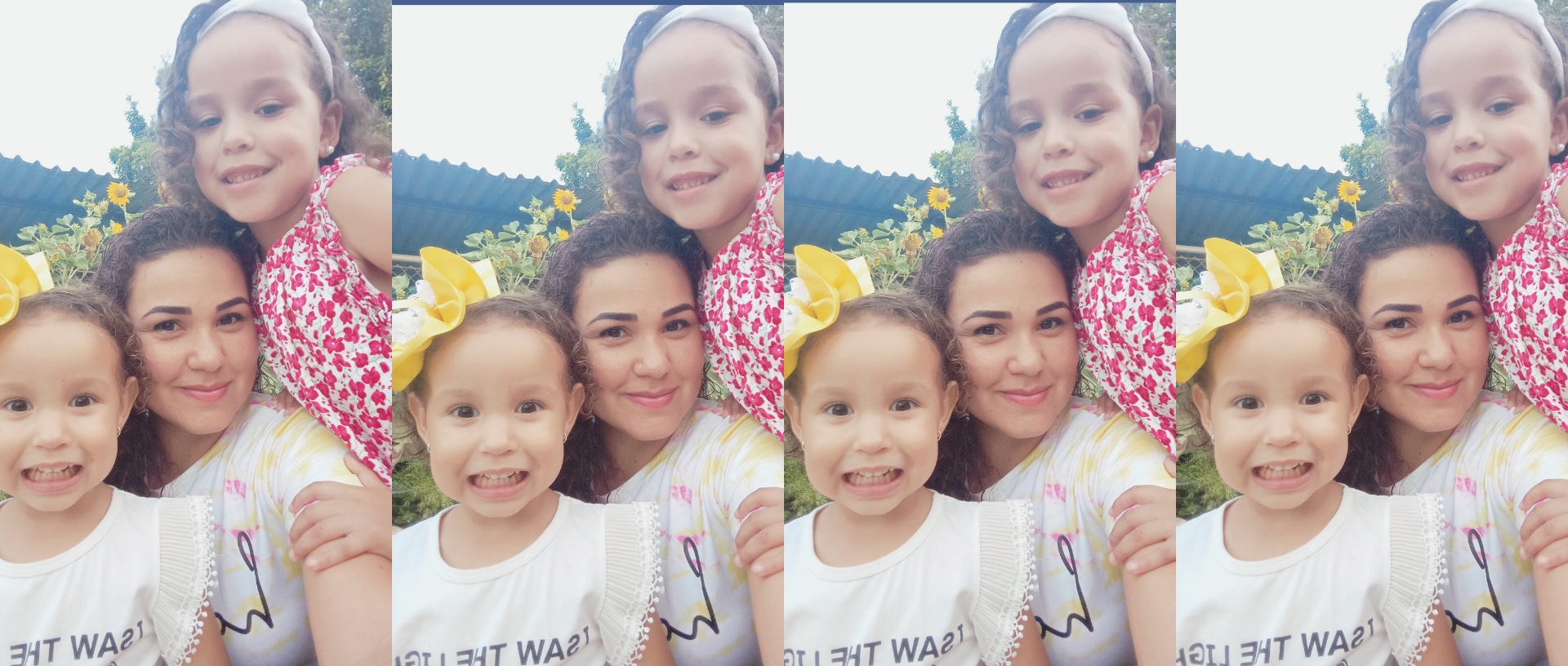 Con mucho amor para Marcela y Miranda, en el marco del #challenge de @motherhood. Un abrazo para todas las mamis y aprovecho de invitar a mi amichis @marivic10 ❣️
With much love to Marcela and Miranda, as part of the @motherhood #challenge. A hug for all the mommies and I take advantage of inviting my friends @marivic10 ❣️
Todas las fotos pertenecen a mi álbum personal y fueron editadas en Polish
All photos belong to my personal album and were edited in Polish