---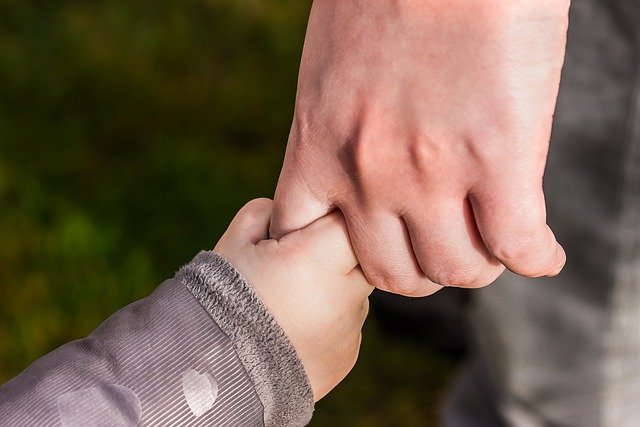 ---
Most parents are doing so much just so they can make their children get the best out of live, they try their best to love, care and guide them just to make sure they become good people. But you know, it's surprising how some parents only care about what their children would wear, eat and enjoy, it seems like they forget that these children are going to grow up someday and they will start exhibiting what they've grown up with. I think some parents don't really think of these things and that's why some of them don't want their children to leave their sight but is that even possible?


These children are given to us as a blessing and we have been given the opportunity to give them all the guidance necessary for them to either become someone good or bad in the nearest future. I know we will want to say we will never bring up a bad child but then what have you put in place just to make sure of that? There's a popular saying here in my country that says "charity begins at home". As a parent, you are your child's first teacher and once you've failed in this aspect it means you might have as well failed your child. Though there are some times when you might be lucky to have a good second teacher for your child/children but that is a 50/50 probability, it's not safe at all.
---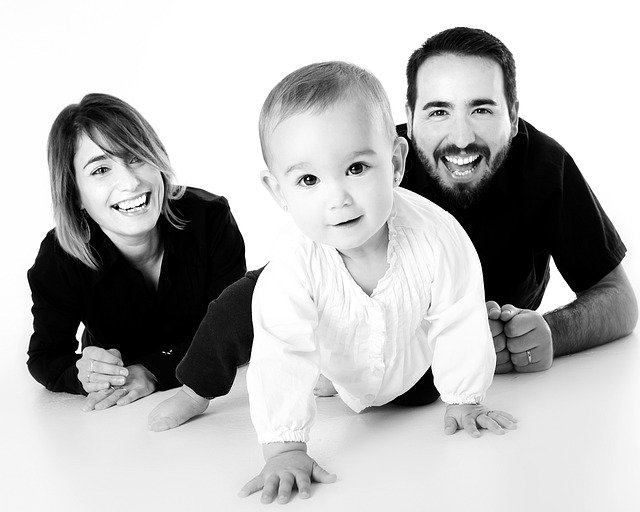 ---
Based on that saying "charity begins at home", it shows that as a parent you have a very big and special responsibility. As a parent your interest is no longer first but that of your children/child, you don't do things because it is what you want anymore, you put the best interest of your children first. For example, if as an individual you normally like using abusive words, immediately you know you are going to become a parent it means that should stop using those abusive words except of course you don't see anything wrong with it and that also is a problem on it's own, when a parent don't have the ability to differentiate between good and bad.


Remember, these children are totally new to this world they've come to find themselves in and as long as they are yet to discern between good and bad, you are the one fully responsible for them, that means we have to be ready for parenting before going into it, it is something that requires us to be selfless. As the child grows up, they start exhibiting some traits or characters that biologically, they might have gotten from their parents and even their environment and as a parent you are the one in charge of doing your observations and making necessary corrections at the right time.


Like I said, these children are new to everything so immediately they make a mistake don't be too lazy or reluctant to correct them in love, that way they will easily see reasons with you because they are humans too and they feel offended too just like you. When you notice your child keeps making one mistake over and over, you as a parent should check your own self if that child must have learned such a thing from you and if yes, then you have to let go of such a thing first and even without saying too much, the child will notice these changes in you and want to do same and that is because they see you as their mirror, whatever you do is what they tend to emulate.
---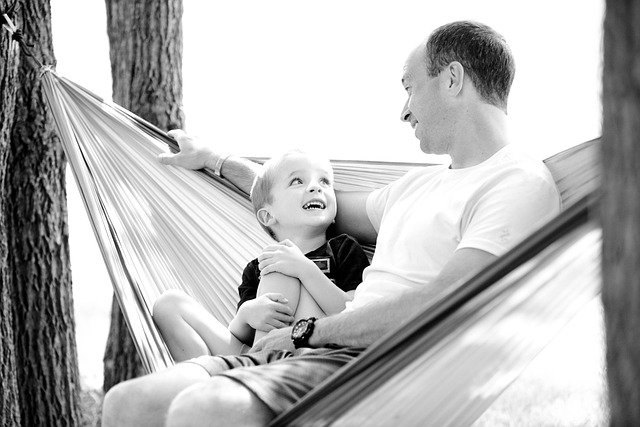 ---
So parents, I know it is never easy and that is why I will advise those that are yet to have children to be careful of the reasons why they want to have children, make sure is not for a selfish reason because bringing up a child is no joke at all, remember they are blessing but that depends on how well we play our part. For those parents who have been trying their best, I want to encourage you to keep being the best you can be to your children or child, it is not going to be forever, these children will get to a stage where they will start making decisions for themselves and it all depends on the home training they got and if they didn't get a good home training, it's surely going to affect them and even you too.
---
You have a role as both a parent and an individual to your child so don't think it is something to take lightly.
---
Do well to leave your contribution and correction so that we all will learn how to get it all right.
---
Until next time, stay AWESOME!!!
Thumbnail source | second image source | last image source
---
Español
---
---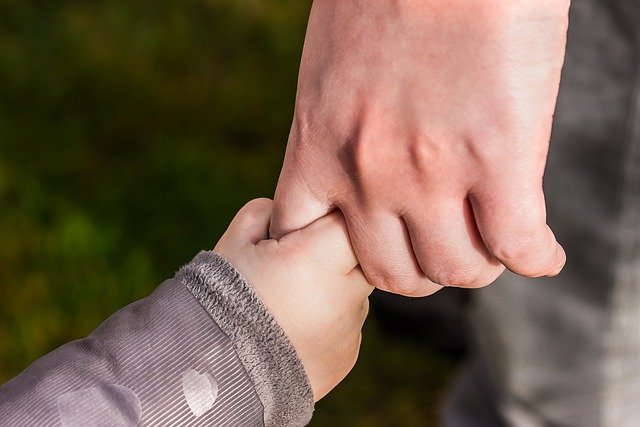 ---
La mayoría de los padres están haciendo mucho para que sus hijos obtengan lo mejor de la vida, hacen todo lo posible para amarlos, cuidarlos y guiarlos solo para asegurarse de que se conviertan en buenas personas. Pero ya sabes, es sorprendente cómo algunos padres solo se preocupan por lo que sus hijos usarían, comerían y disfrutarían, parece que se olvidan de que estos niños van a crecer algún día y comenzarán a exhibir con lo que han crecido. Creo que algunos padres realmente no piensan en estas cosas y es por eso que algunos de ellos no quieren que sus hijos los dejen de ver, pero ¿es eso posible?


Estos niños nos son dados como una bendición y se nos ha dado la oportunidad de darles toda la guía necesaria para que se conviertan en alguien bueno o malo en un futuro cercano. Sé que querremos decir que nunca criaremos a un niño malo, pero entonces, ¿qué ha implementado para asegurarse de eso? Hay un dicho popular aquí en mi país que dice "la caridad comienza en casa". Como padre, usted es el primer maestro de su hijo y una vez que haya fallado en este aspecto, significa que también podría haberle fallado a su hijo. Aunque hay ocasiones en las que puede tener suerte de tener un buen segundo maestro para su hijo o hijos, pero esa es una probabilidad del 50/50, no es nada seguro.
---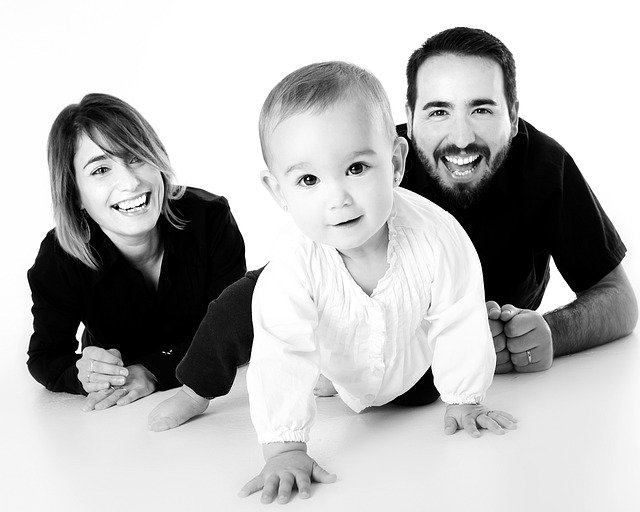 ---
Basado en ese dicho "la caridad empieza en casa", demuestra que como padre tienes una responsabilidad muy grande y especial. Como padre ya no es primero tu interés sino el de tus hijos/hija, ya no haces las cosas porque es lo que quieres, pones primero el mejor interés de tus hijos. Por ejemplo, si como individuo normalmente le gusta usar palabras abusivas, inmediatamente sabe que va a ser padre, significa que debe dejar de usar esas palabras abusivas, excepto que, por supuesto, no ve nada malo en ello y eso también es un problema por sí mismo, cuando un padre no tiene la capacidad de diferenciar entre el bien y el mal.


Recuerde, estos niños son totalmente nuevos en este mundo en el que han venido a encontrarse y mientras todavía no disciernan entre el bien y el mal, usted es el único responsable de ellos, eso significa que tenemos que estar preparados para ser padres. antes de adentrarnos en ello, es algo que requiere que seamos desinteresados. A medida que el niño crece, comienza a exhibir algunos rasgos o caracteres que biológicamente podrían haber heredado de sus padres e incluso de su entorno y como padre, usted es el encargado de hacer sus observaciones y hacer las correcciones necesarias en el momento adecuado.


Como dije, estos niños son nuevos en todo, así que inmediatamente cometen un error, no seas demasiado perezoso o reacio a corregirlos en el amor, de esa manera fácilmente verán las razones contigo porque ellos también son humanos y se sienten ofendidos. Como tú. Cuando note que su hijo sigue cometiendo un error una y otra vez, usted, como padre, debe comprobar por sí mismo si ese niño debe haber aprendido tal cosa de usted y, en caso afirmativo, entonces debe dejar de lado esa cosa primero e incluso. sin decir mucho, el niño notará estos cambios en ti y querrá hacer lo mismo y es que te ve como su espejo, hagas lo que hagas es lo que tiende a emular.
---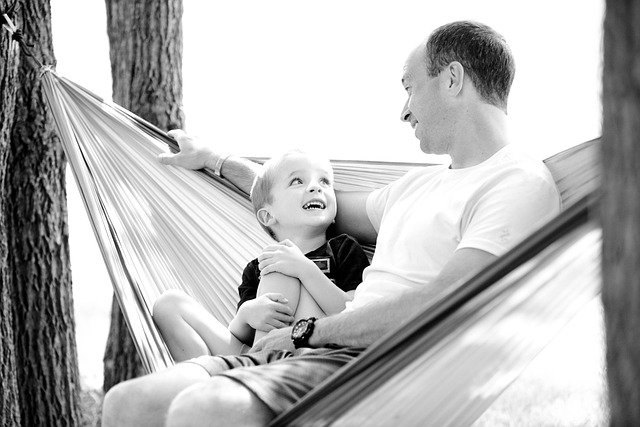 ---
Entonces, padres, sé que nunca es fácil y es por eso que les aconsejaré a los que aún no tienen hijos que tengan cuidado con las razones por las que quieren tener hijos, asegúrese de que no sea por una razón egoísta porque criar a un hijo es no es broma, recuerda que son una bendición, pero eso depende de qué tan bien hagamos nuestra parte. Para aquellos padres que han estado dando lo mejor de sí, quiero animarlos a que sigan siendo lo mejor que pueden ser con sus hijos o hijo, no va a ser para siempre, estos niños llegarán a una etapa en la que comenzarán a tomar decisiones. por sí mismos y todo depende del entrenamiento en el hogar que recibieron y si no recibieron un buen entrenamiento en el hogar, seguramente los afectará a ellos e incluso a usted también.
---
Usted tiene un papel tanto como padre como individuo para su hijo, así que nocreo que es algo para tomar a la ligera.
---
Haz bien en dejar tu contribución y corrección para que todos aprendamos a hacerlo bien.
---
Hasta la próxima, quédate IMPRESIONANTE!!!
Miniatura fuente | segunda imagen fuente | última imagen fuente