Over the weekend we got to celebrate the 11th birthday of my oldest daughter. We have a few traditions when we celebrate birthdays which make them even more fun! It's a fun time for the kids to feel super special.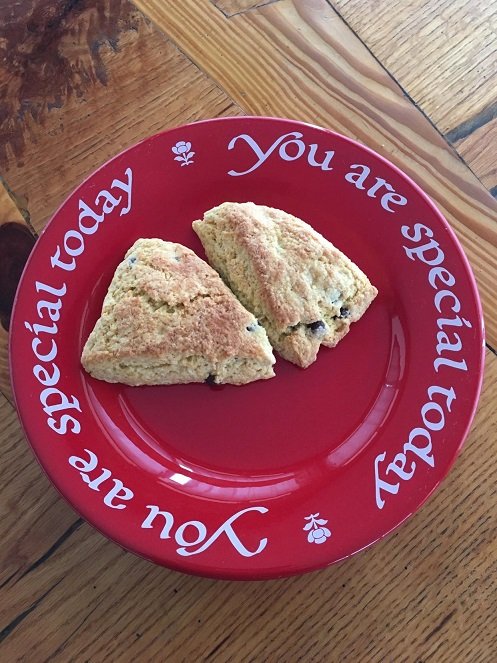 One of the main things we do each birthday is pull out the Special Plate. We had one of these growing up, but I don't remember using it a lot. When we got married, I found one of these (somewhere) and decided we would use it for birthdays and other special celebrations.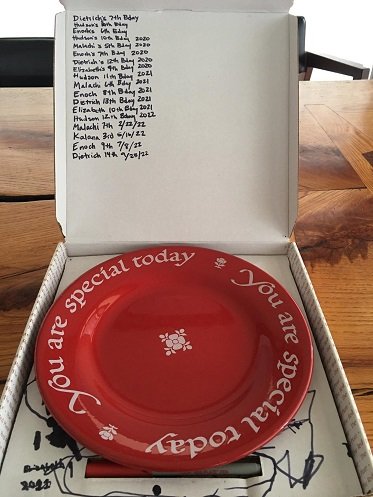 The Special Plate came with a marker to write on the bottom of the plate with. Thankfully I learned really quickly that it actually washed off. Instead of writing it on the plate, I now write what we used the plate for on the box that it came in. As you can see, one or two of the kids have gotten ahold of the marker and written their own things on the box...
A part of making each birthday special, the kids get to choose what we have for breakfast that day. My daughter chose scones for her birthday. Sometimes the kids choose waffles, scones, or a local bakery.
Another way we make it special is we go out to eat for lunch or dinner that day at our favorite pizza place. The birthday person gets to have a special lemonade as well. It's really tasty and quite a treat!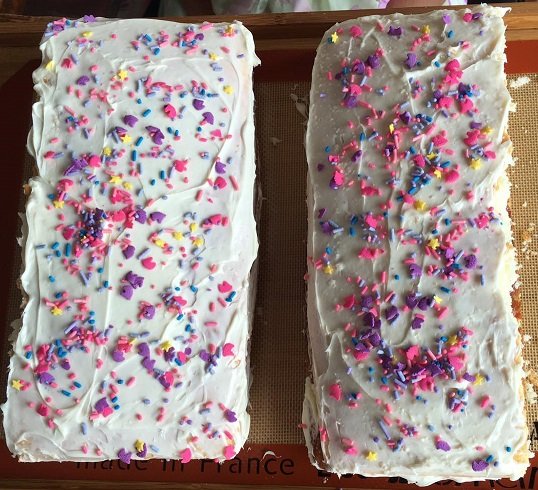 I also will usually make a cake for their birthdays. Since my daughter was turning 11, I made a sheet cake and cut it in half to make it look like 11. She loved it and added sprinkles to the top that she had picked out at the store.
I am not really very good at making cakes, so I usually just do a box cake. I try to do a number so I don't have to decorate it another way - like a car or teddy bear! Ha! An 8 is easy - 2 round cakes. 9 is a round cake and a bread loaf. And so on.
We also had a party for the girlie. I bought 20 aprons thinking I would have a few left over. I told her she could invite that many, and we came up with 19 friends! One was sick, but all the other 18 girls showed up and had a blast! They sewed their initial onto the front of the apron and got to decorate a potholder with markers as well.
She loved getting to celebrate her 11th birthday with friends and our family. I remember some of my birthdays growing up fondly, and I hope she does as well! I know it was a fun time!
---
Have you ever seen a Special Plate before or do you have some other way that you make birthdays special?