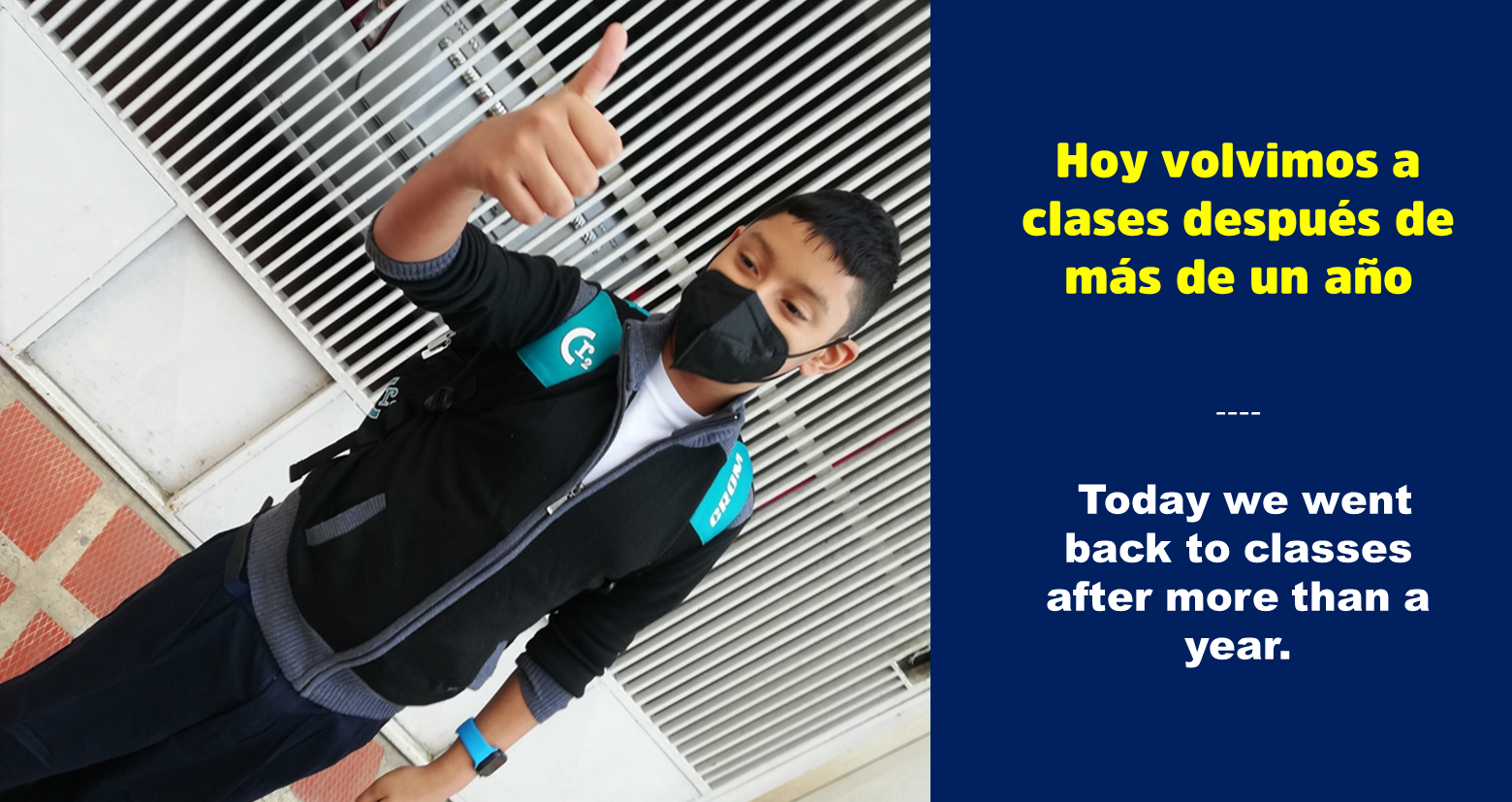 ---
Aprovecho esta ocasión para compartir información bonita en esa fascinante comunidad de @motherhood. Un saludo a mi estimada y linda @elizabeths14 y todas esas mamis lindas de la comunidad. Hoy tengo así esas emociones encontradas y quería compartir mi mensaje con ustedes y es que mi precioso hijo volvió a clases luego de un largo período de trabajo sólo desde casa.
I take this opportunity to share beautiful information in that fascinating community of @motherhood. Greetings to my dear and cute @elizabeths14 and all those cute mommies in the community. I have such mixed emotions today and wanted to share my post with you and that is that my precious son went back to school after a long period of working only from home.
El coronavirus y ahora sus variantes definitivamente nos movió el piso y sacó de nuestra zona de confort. Esto ha sido un elemento que se anexó a mi lista de tareas con mi niño asperger, pues ahora su educación estaba más ligada a mi responsabilidad. Por esa razón el niño en su cuaderno me identificaba incluso como su maestra.
The coronavirus and now its variants definitely moved us off our feet and out of our comfort zone. This has been an item that was added to my to-do list with my aspergers child, as now his education was more tied to my responsibility. For that reason the child in his notebook even identified me as his teacher.
---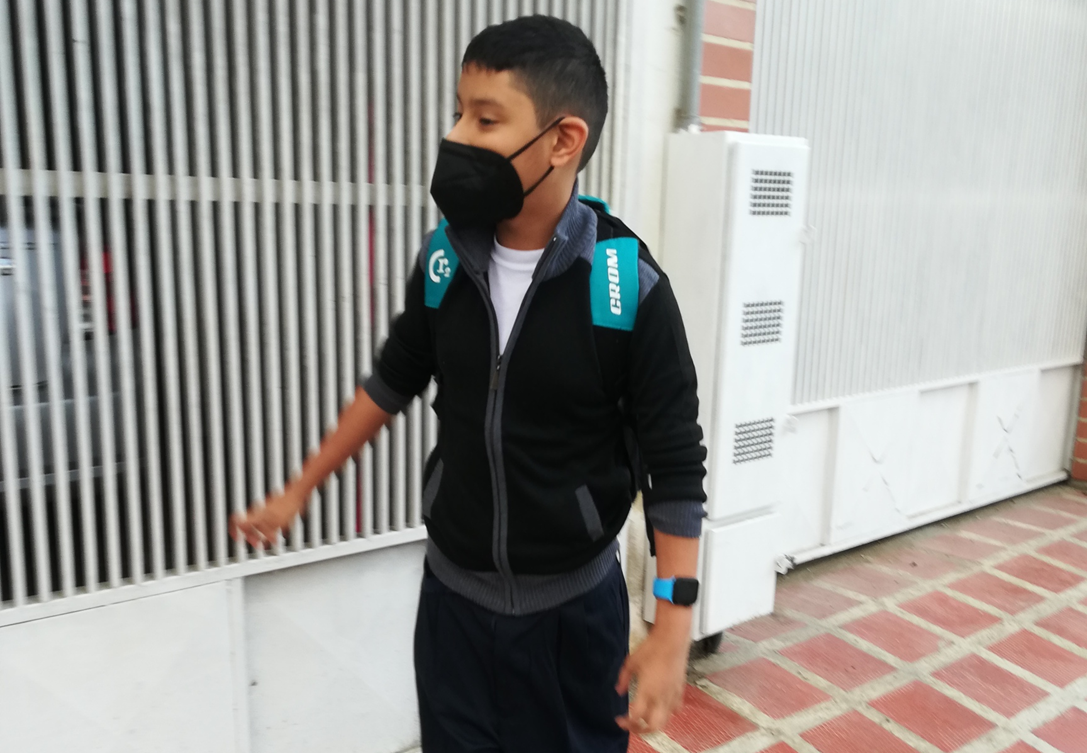 ---
Omar está haciendo ahora su 6to grado, y debo decirles que su 5to. Fue algo difícil pues no tuvo maestra, sino que el Director asumió la escolaridad de toda la escuela ¡Arduo trabajo! Esta circunstancia exigía más atención y se sumó a la lista de prioridades de esta mamá azul. No es lo mismo educar por completo a simplemente ayudar a la maestra de grado ¡Definitivamente!
Omar is now doing his 6th grade, and I must tell you that his 5th grade was a bit difficult because he did not have a teacher, but the Director took over the schooling of the whole school, a hard job! This circumstance demanded more attention and added to this blue mom's list of priorities. Fully educating is not the same as simply assisting the grade level teacher.
---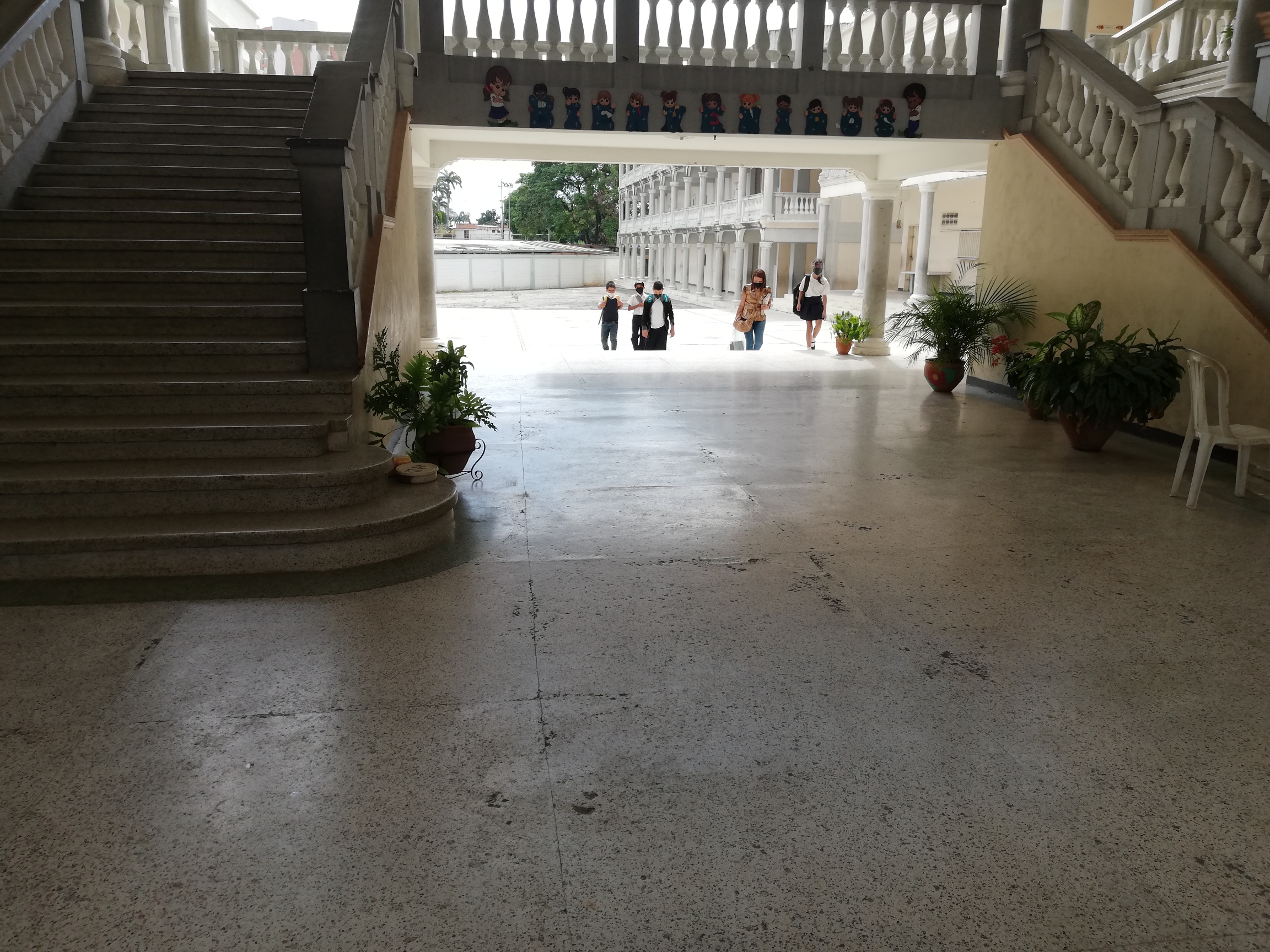 ---
Cuando el niño se enteró que volvería a clases, su rostro se emocionó, que es bastante extraño en su cotidianidad ¡Veré a mis compañeros! Otro elemento importante pues sabemos que a ellos les cuesta la socialización. Esto me alegró grandemente pues se ve que está abierto a la idea de regresar a educarse en un ambiente diferente al de la casa.
When the child found out he would be going back to school, his face got excited, which is quite strange in his everyday life I will see my classmates! Another important element since we know that they have a hard time socializing. This made me very happy because I can see that he is open to the idea of going back to school in a different environment than at home.
Ayer lo vacuné, con muchas dudas y todo, creí que era mi responsabilidad y afortunadamente no tuvo ninguna molestia, así que hoy se levantó bien temprano, se aseó y se vistió con todas las emociones positivas para un buen arranque escolar.
Yesterday I vaccinated him, with many doubts and all, I thought it was my responsibility and fortunately he had no discomfort, so today he got up early, cleaned up and got dressed with all the positive emotions for a good school start.
---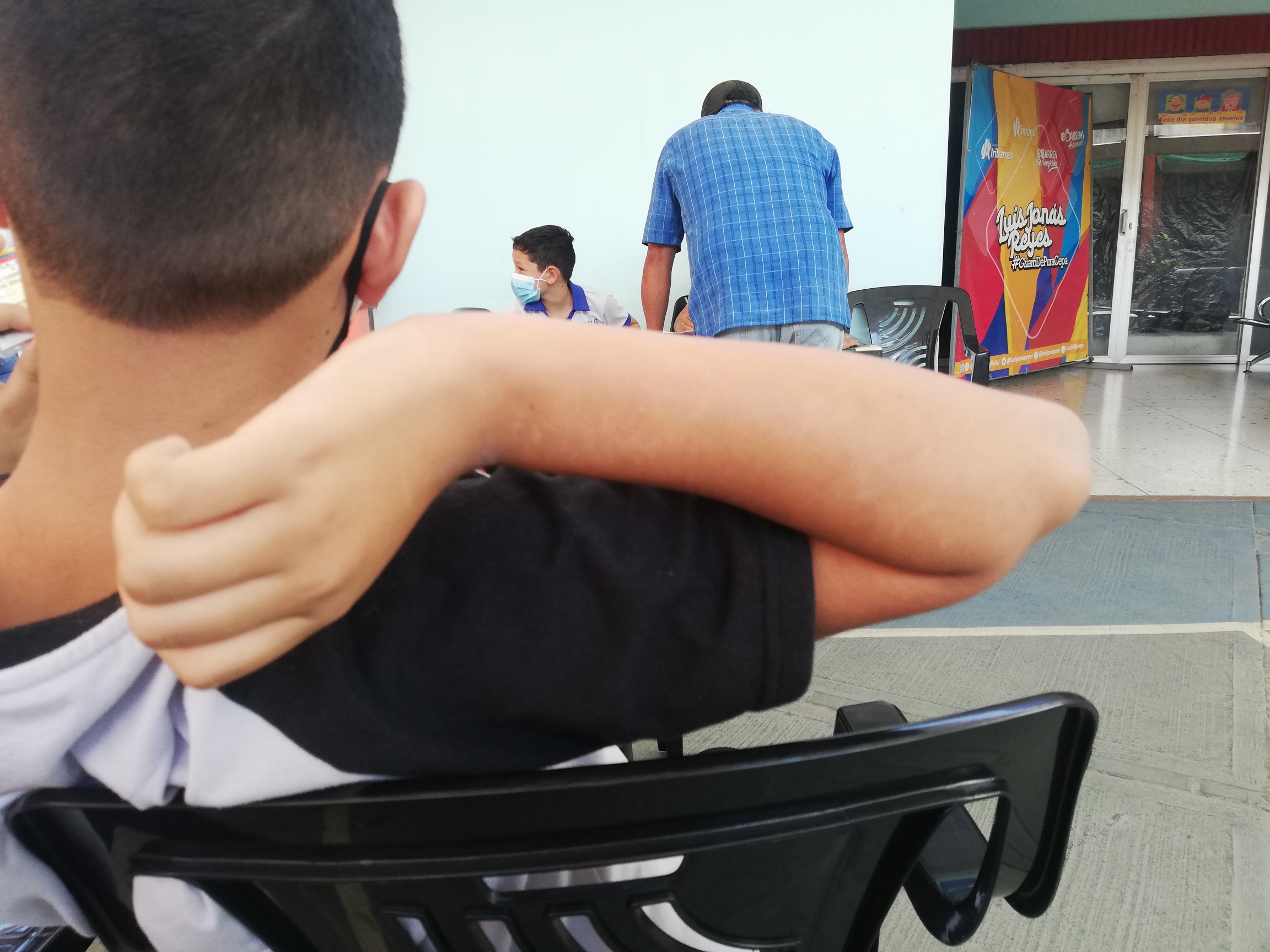 ---
Solamente fueron tres horas ¡Separado de mí! ¡Risas! Y la ansiedad me tenía al límite pues quería saber cómo había sido el proceso de Omar. A la salida su Maestra me dijo que lo hizo muy bien, pero que se levantó mucho del pupitre y distrae la clase, algo que entre ambas vamos a manejar para que todo se cumpla con lo estimado.
It was only three hours apart from me, laughter! And my anxiety had me on edge because I wanted to know how Omar's process had been. On the way out, his teacher told me that he did very well, but that he got up a lot from his desk and distracted the class, something that between both of us we are going to manage so that everything goes according to plan.
No es fácil para mí, debo confesarlo, de hecho, al dejarlo me fui a entrenar y creo que cargaba el modo turbo activado con mi ansiedad. Hay padres que son más tranquilos, tal vez es algo que debo soltar, pero mientras disfruto el 10/10 que mi hijo dijo había sido su día hoy ¡Gracias por leer!
It's not easy for me, I must confess, in fact, when I left him I went to train and I think I had the turbo mode activated with my anxiety. There are parents who are calmer, maybe it's something I need to let go, but while I enjoy the 10/10 my son said it had been his day today Thanks for reading!
---