Summer in the Netherlands means holidays, vacations, festivals, and BBQ parties. Some go out to the beach, some go for the canal ride. I am not habituated to the culture of Almere city, in fact, I find the culture of the town very confusing because all kinds of people live in Almere. It's been almost 3 months I have been living in the municipality Almere, Flevoland yet still I haven't seen or experienced anything because of my situation. I work, come to the room, and sleep, that's all.
Gigi is doing better, the medicines given by the vet have worked nicely. One thing I have learned about having a dog is that my life revolves around Gigi. I have daily routines that I look forward to spending with her and she gives me fun, little distractions from my complicated life. Having Gigi in my life is a blessing, I don't know how I would have kept myself mentally stable without her when I fled from the war. When I come back home after a long shift, Gigi is the one who greets me with her happy face and paws. Literally, it's her everyday routine. But due to her sickness, she has slowed down and has become a little bit calm.
Gigi's doctor/vet stayed connected with me, she called me often to take updates on Gigi's health and I am grateful that I have met a nice vet who really cared about Gigi. She said that it will take time for her to recover. She is not losing blood anymore but still, she can't hold her urine properly. The vet said it was a good sign that Gigi's blood with urine stopped and she assured me that Gigi will be fine soon.
Seeing the current situation of my life, I am feeling like every week is getting challenging for me, it's hard and every week something new I have to deal with. Maybe argument with people, maybe health issues or maybe life problems. It seems like my problematic life just started and it's ongoing, it's not gonna end soon.
I was really considering going back to Ukraine, Kharkiv. It's hard to survive in this new life and I personally don't like to live in miserable living conditions even though I have a job in the Netherlands. I guess I am having a hard time adjusting here and I don't like it. My living expenses are very limited and basic. I can't buy any lovely clothes or shoes, before going to any restaurant here in Almere, I think twice about whether I can afford the payment or not. I don't sleep, I sometimes go out in the middle of the night and I look like a zombie. I can't sleep because of anxiety, my future is uncertain and I have no idea what to do, from where to start. I thought, probably going outside, and meeting new people will help me to feel good but it rarely does. Most of the time, I feel anxious and confused. My point is if I can't accept my consequences, how I am gonna move forward with this life. I don't know what to do, going back to Ukraine or what. If I want to go to Kharkiv, is it safe!!! The answer is obviously no... My life situation could be worst if I go back now.
I am living at that crucial point from where I can't go back nor step forward, I am scared. It's very painful to accept when people consider me a refugee and starts showing sympathy. I don't find peace and mental happiness anywhere. I don't have a home to live in now so how can I expect that I will find peace and satisfaction in myself?
I am not alone, everybody who fled from the war is having a hard time rebuilding their life. It's not that easy, it's very difficult to restart life from scratch...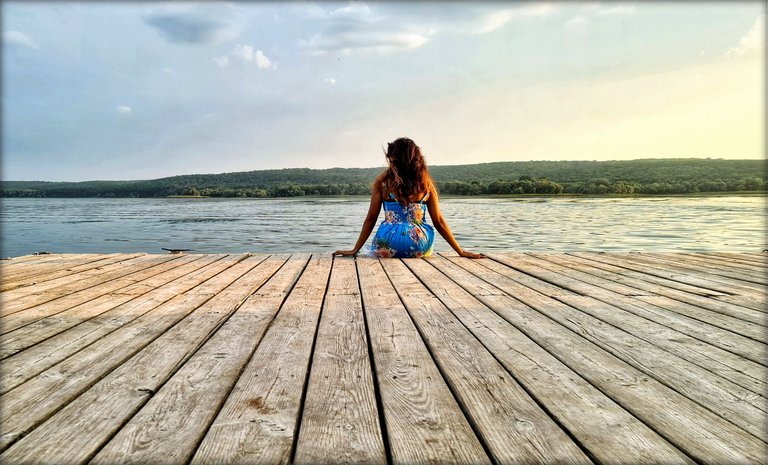 Thank you so much for reading...
---
---
Love
Priyan...
---
I am @priyanarc.... An architect, a dreamer, and a passionate writer who loves to write about life. I try to present my own perspective and experiences. Please leave your feedback and criticism because it's the only way I can know and reach your mind and thought easily...
---
Find me on:
---
All images used are captured by the author... Taken in Ukraine...