It's been around 5 years living in Kharkiv, but still, I feel like a traveler because every day I discover something new about this city. Perhaps I travel on the same street, probably I watch the same building often but still something new always waits for me. This city is old, less developed than the other cities of Ukraine even it's not a tourist city at all but living here is quite peaceful to me. I am kind of attached to this city.
During the Soviet period, it was the capital of the USSR. Later Kyiv became the capital of Ukraine. Kharkiv is the second-largest city in Ukraine with 1.4M population. This city is safe for travel though tourists don't come here often. I tried to find the answer to why people don't visit Kharkiv but still, the answer is unknown to me. Kharkiv city is near to Russia so people mostly use the Russian language here.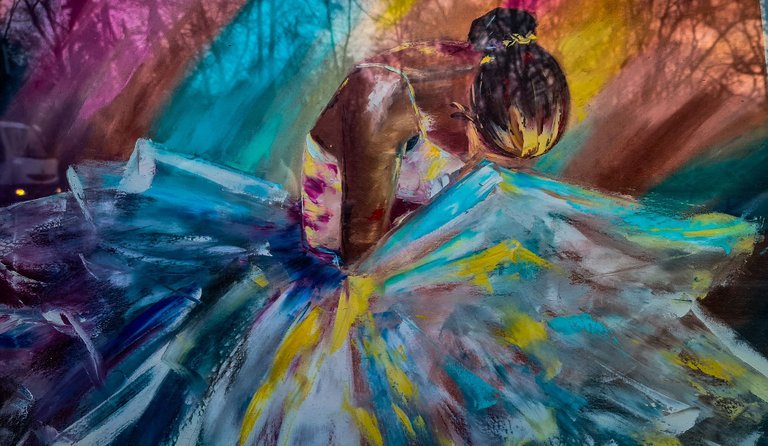 Yesterday I went to Sumskaya street to collect my passport, I have used the UPS courier service for delivering my new passport from Poland to Ukraine and finally It had arrived after 6 months. I have mentioned before that Sumskaya street is the prominent street of Kharkiv city. This part where the office is located is near to the Historical Museum.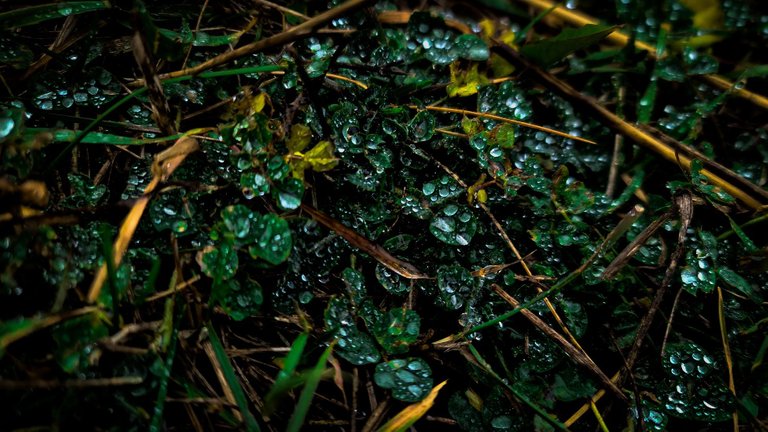 We are in December, almost the end of the year. The holiday season is knocking at the door and dark cold days already started. Days are shorter now, evening comes very fast and we only get daylight for a few hours.
Nowadays I rarely see the sun, every day the same cold, dark and gloomy days. While walking on the street, I have found these bushes with dewdrops. Last year I remember, I have taken a lot of photos of dew drops. Some areas in the morning stay foggy and mist touches the skin easily.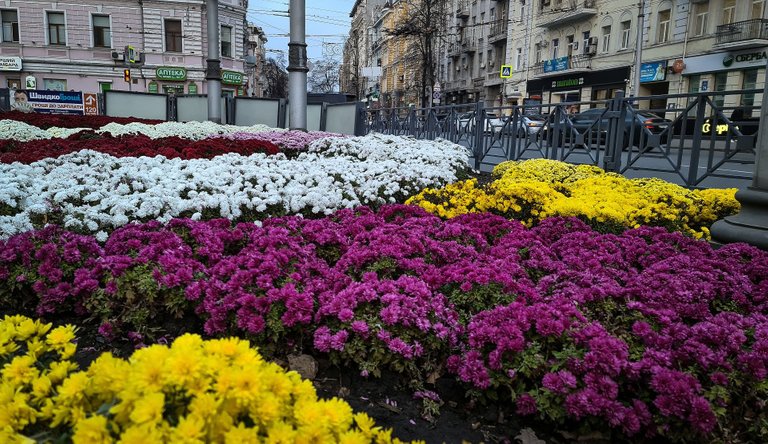 My destination was Sumskaya street so without any further thoughts, I have headed to the metro station after taking photos. From Oleksiiviska to Universitet metro, it takes around 25 minutes. My plan was to reach Universitet Metro station and after that, I will walk to reach my destination.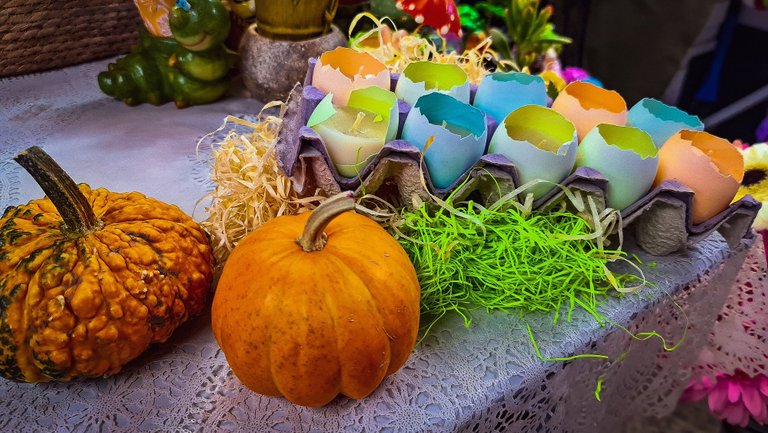 Someone was selling these beautiful pumpkins and candles near the metro station. I really liked broken egg candles, looked kind of unique and cute to me. But unfortunately, I have to buy the entire box of broken eggs, she was not ready to sell only one so I left.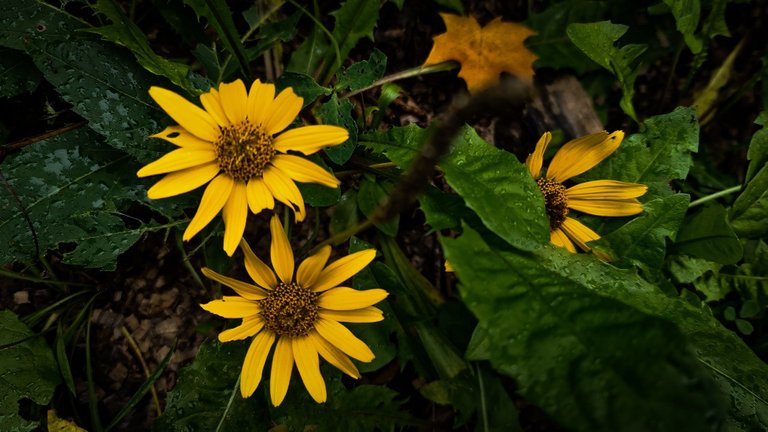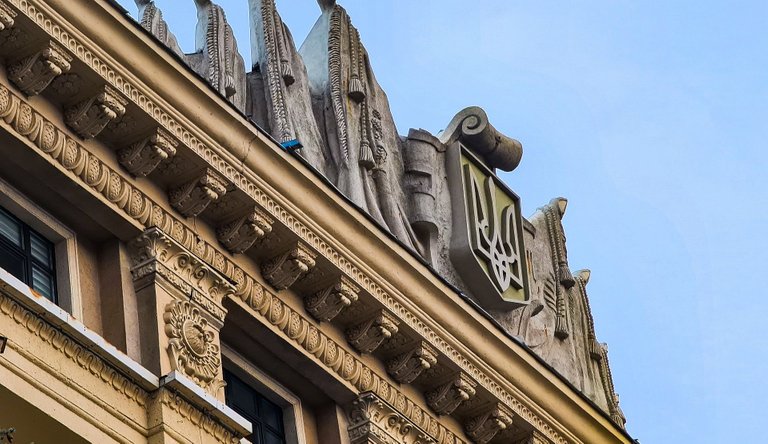 After leaving the metro station, I started walking towards Shevchenko Park. Suddenly I have found these small sunflowers in front of a restaurant. I was surprised to see sunflowers in winter because these small species of sunflowers normally die during the autumn season. It was surprising to see that they are still alive.
The roof of this building looked very fascinating to me, a very decorative, neo-classical building with the official logo of Ukraine. This is the parliament building of Kharkiv, which is located adjacent to Freedom Square.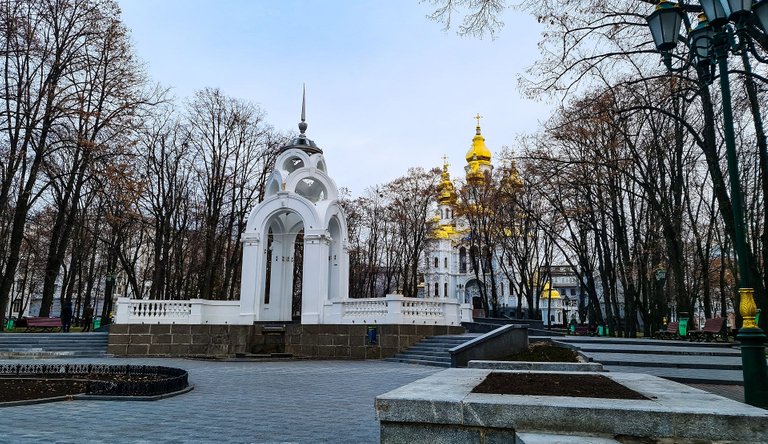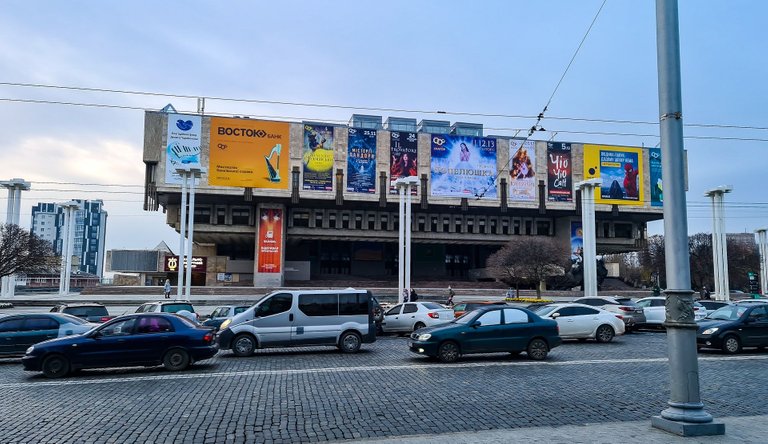 After 15 minutes of walking, I had reached the Kharkiv Opera House. Local people call it Khatob. Mirror Stream and Zerkalnaya Struya are located opposite of Opera house building. History says that this opera house is the first academic theatre in Ukraine. The first opera house was built in 1925 and later in 1991, the theatre moved to this post-modern style building. This opera house is also known as Ballet Theatre.
Mirror stream is very popular in Kharkiv, people often visit this spot during summer and spring.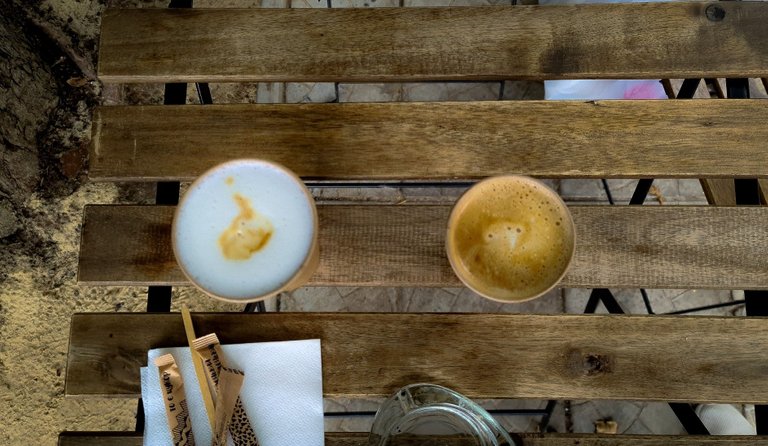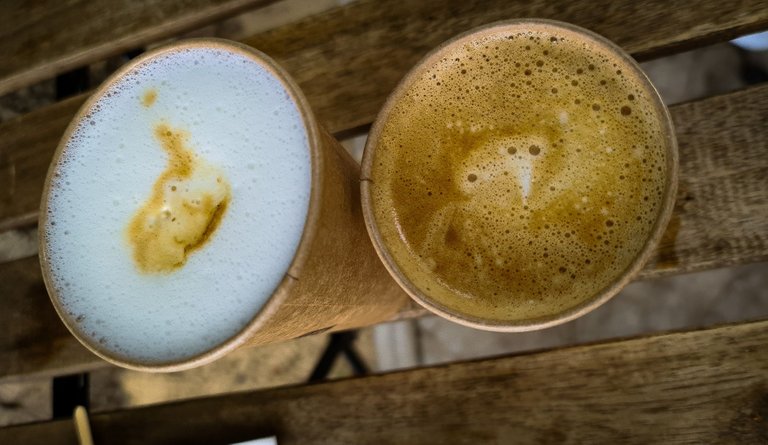 I had to take a small coffee break because of the freezing cold. Honestly, it's hard to walk in such an open space during winter because of the cold wind. I was gradually feeling frozen so decided to take a coffee break. The latte was mandatory for me.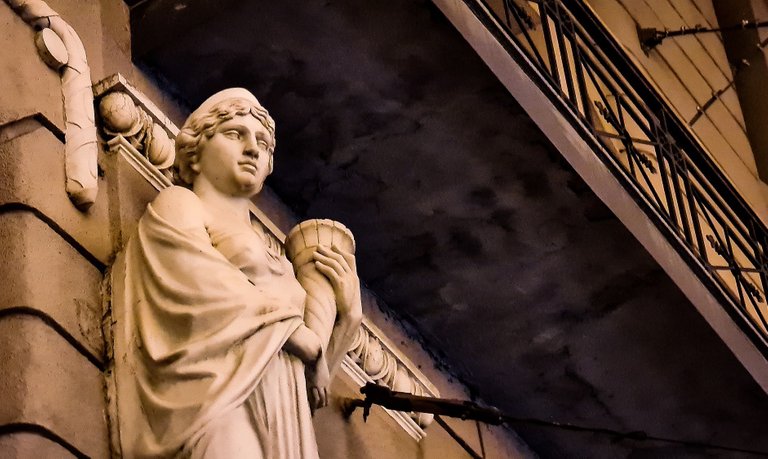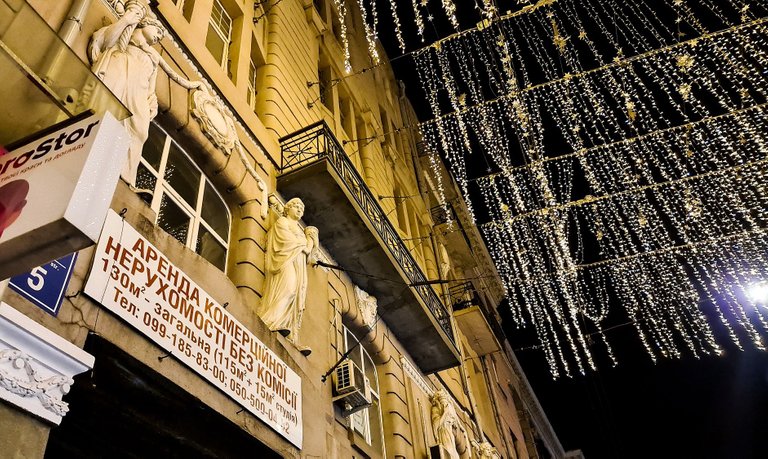 Finally, after 35 minutes of walk, I have reached the UPS office. I have received my parcel and when I left the office, it was already dark by then. The Sumskaya street suddenly turned into a festive look. The neoclassical buildings suddenly seemed glorious and beautiful at that moment.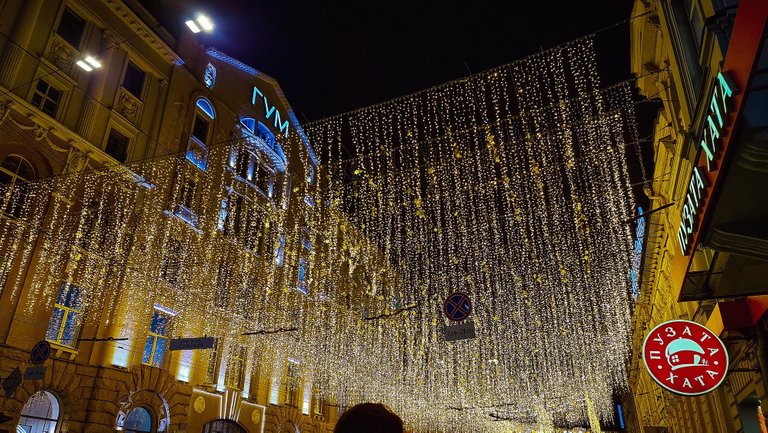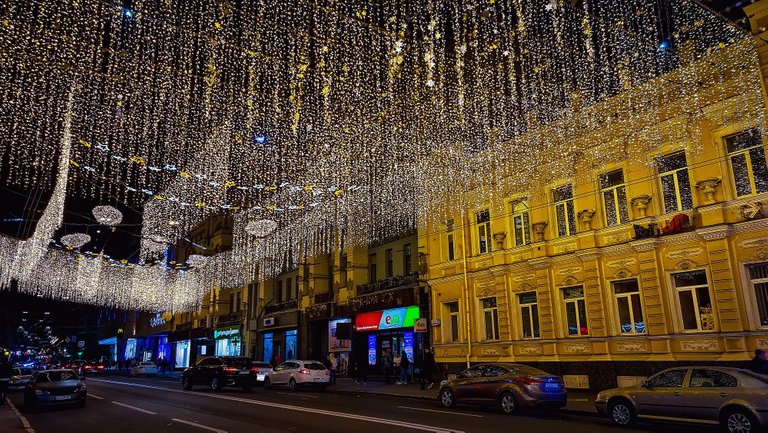 I felt like all of a sudden everything changed. I was in the middle of the beautiful street of Kharkiv.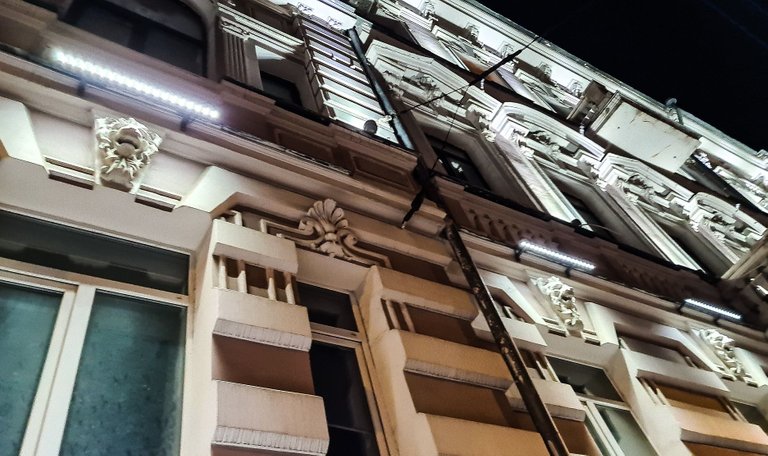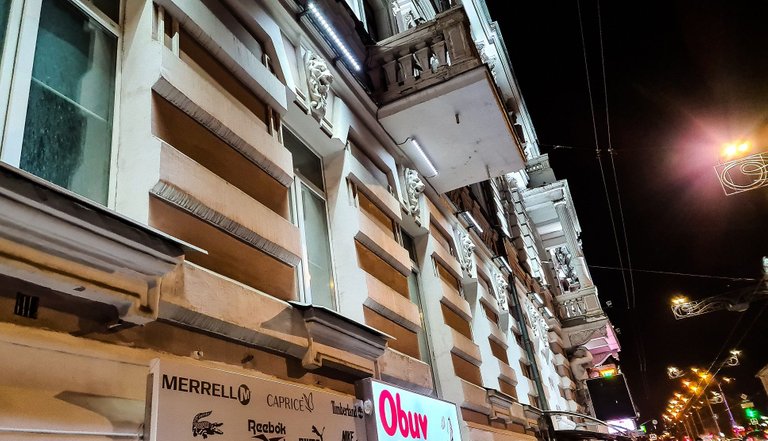 I could have taken a taxi from home but instead, I decided to walk. It was tough to walk for 35 minutes in the cold weather but I really enjoyed my walk. I discovered the beauty of Kharkiv once again while walking on the streets...
This was all about my Wednesday...
---
That's all for today, folks...
Until next time... Have a nice day everyone...
Thanks for reading my blog...
---
Love
Priyan
---

---
Explore Life with Priyan...
---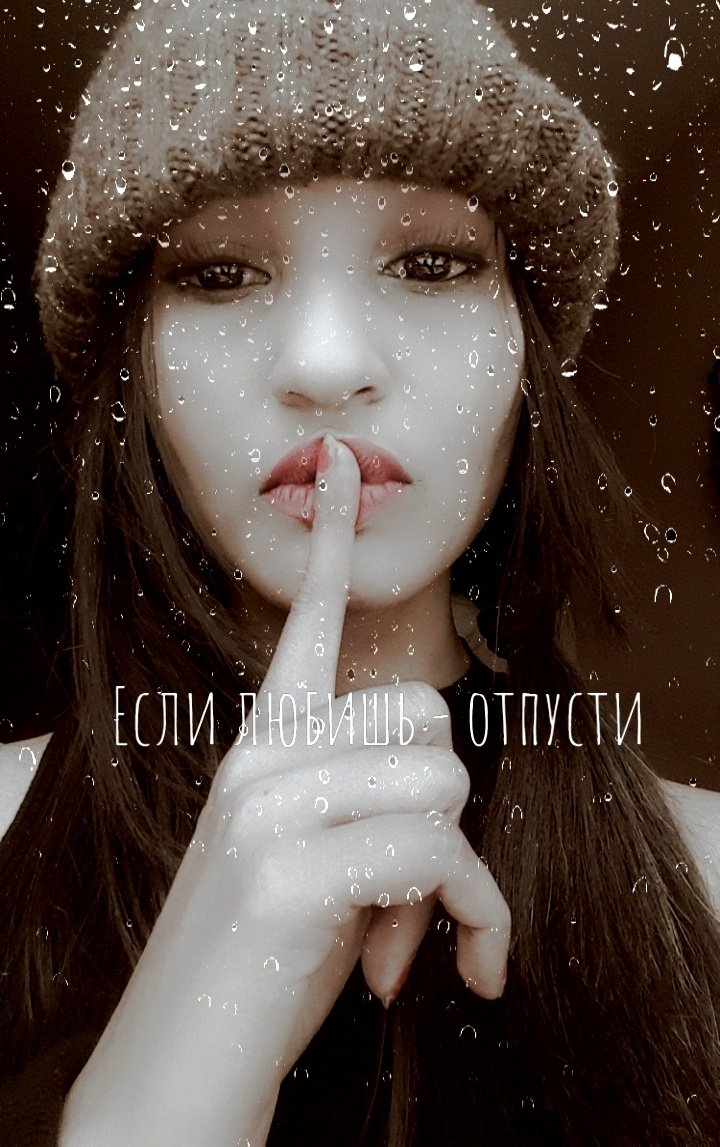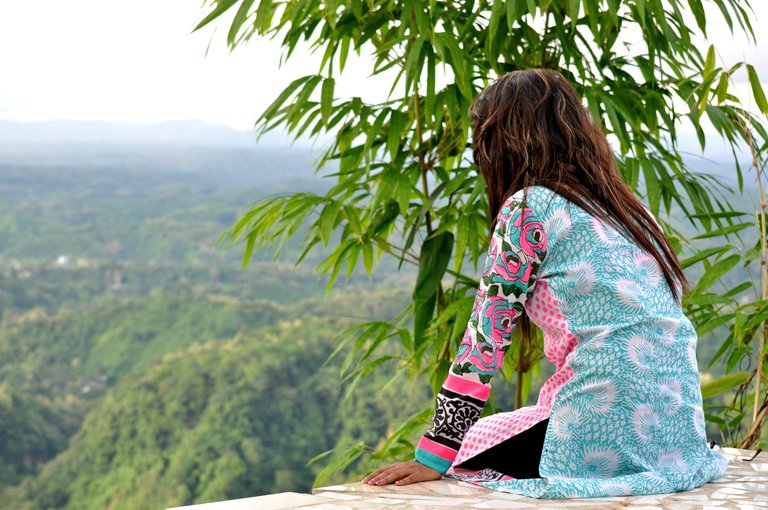 "I am @priyanarc... An architect, a dreamer, and a passionate writer who loves to write about life. I try to present my own perspective and experiences. Please leave your feedback and criticism because it's the only way I can know and reach your mind and thought easily..."

---
Find me on youtube...
Don't forget to subscribe to my channel...
You can find me on Twitter...
Original post written by @priyanarc...
All the pictures used are captured by the author...


If you want this kind of GIF for yourself, Let me know...
---