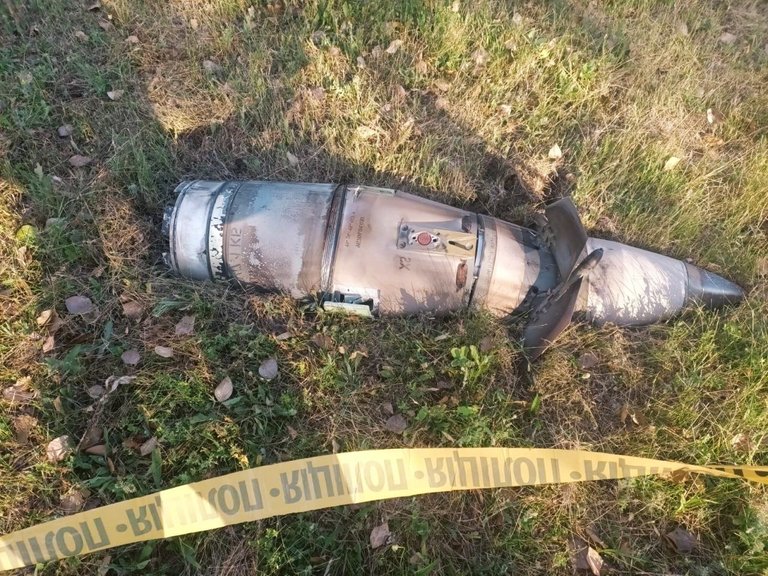 Всім привіт! Той хто бачив на свої очі ось такі цікавинки, той ніколи не знайде спокій. Принаймі доки йде війна. Минає сто п'ятдесят третя доба, чутно вибухи, лунають сирени, і кожен ранок чекаєш зі страхом новини. Вчора бомбили Затоку у одеській області, рознесли людям подвір'я.
А колись і у нас були обстріли, били з РЗСО Торнадо. Я тоді ще тільки прокинувся та почув як вікна трусяться. Що воно таке? Розумію, що війна, але не вірилось, що до мого міста вона теж дійшла. І той день кожен раз повертається в моїх думках. Від цих спогадів трохи не по собі.
Звіти мера були заспокійливі, але ж зрозуміло, що він розповідає тільки те, що можна.
Ось саме цей снаряд після реактивного обстрілу був знайдений у самому центру мого міста. Оце так подарунок! А потім ще, та ще, багато було обстрілів. Деякі снаряди сам бачив, на власні очі. Особливо жахливо, коли це бачуть діти та жінки.
Ну от як оце все можна руйнувати? Мирні люди, діти, старики, кожна людина прагне чогось набути, працює... Який тут фашизм, у чому саме він проявляється? Просте українське мирне населення.
Росіяни у той ранок використовували касетні снаряди, які заборонені. Не сфотографував, бо на жаль, або на щастя цього робити не дозволила поліція яка приїхала на місце події. У інтернеті зараз повно таких фото, і кожен хто має інтерес може подивитися, навіть почитати.
Тут можна подивитися події, які були у моєму місті:
https://izyumlife.info/rossiya-bila-po-krivomu-rogu-iz-tornado-chto-izvestno-o-sostoyanii-zhertv/
---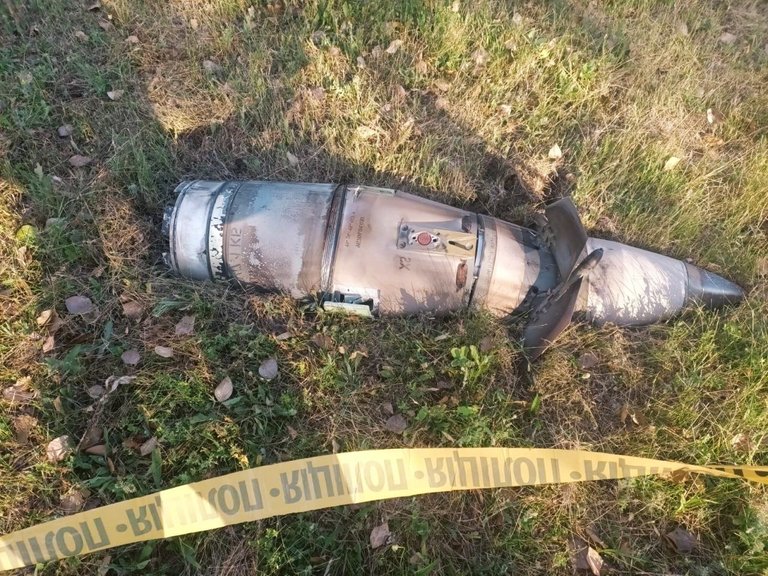 Hello everybody! Anyone who has seen such curiosities with his own eyes will never find peace. At least while the war is going on. One hundred and fifty-third days pass, explosions are heard, sirens sound, and every morning you wait with fear for the news. Yesterday they bombed Zatoka in Odesa region, destroyed people's yards.
And once upon a time we also had shelling, we were hit with Tornado RZSO. I just woke up then and heard the windows shaking. What is it? I understand that there is a war, but I couldn't believe that it also reached my city. And that day returns in my thoughts every time. These memories make me a little uneasy.
The mayor's reports were reassuring, but it is clear that he only tells what he can.
This particular projectile was found in the very center of my city after a rocket attack. This is such a gift! And then there was more and more shelling. I saw some shells myself, with my own eyes. It is especially terrible when children and women see it.
Well, how can all this be destroyed? Peaceful people, children, old people, every person seeks to acquire something, works... What kind of fascism is here, what exactly does it manifest itself in? Ordinary Ukrainian civilian population.
The Russians used cluster bombs that morning, which are prohibited. I didn't take a picture, because unfortunately, or fortunately, the police who came to the scene did not allow me to do so. The Internet is now full of such photos, and anyone who is interested can look at them, even read them.