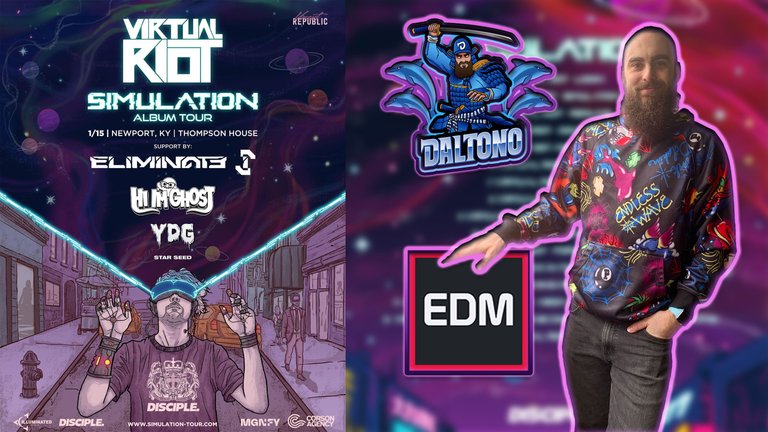 Melt my face already 🔥🧊😵‍💫
It has now been over 3 months since I last attended an EDM show. I have been missing the bass and dancing like crazy. The last show I went to was on my 29th birthday back in October of 2021. @flowerbaby and I wore matching rave outfits to that one, check out that post if you missed it. I can finally rejoice since tonight we will be going to a show with one of the most stacked lineups ever. Plus it just so happens to be at one of the coolest venues I've ever been to previously, Thompson House in Newport, KY.

This historical landmark has been turned into an underground music hot spot. It is just across the bridge from Cincinnati, OH. The EDM community in this area rocks. The only other time I have been to Thompson House was with my brother back in February of 2019, when we went to see Liquid Stranger for his "Infinity Tour". That was such an unforgettable night and I imagine tonight's show will be equally as impressive. You may look at Thompson House and think that there is no way that this place is big enough for a rave. Trust me when I say the basement is huge and perfect for the acoustics of bass music like this.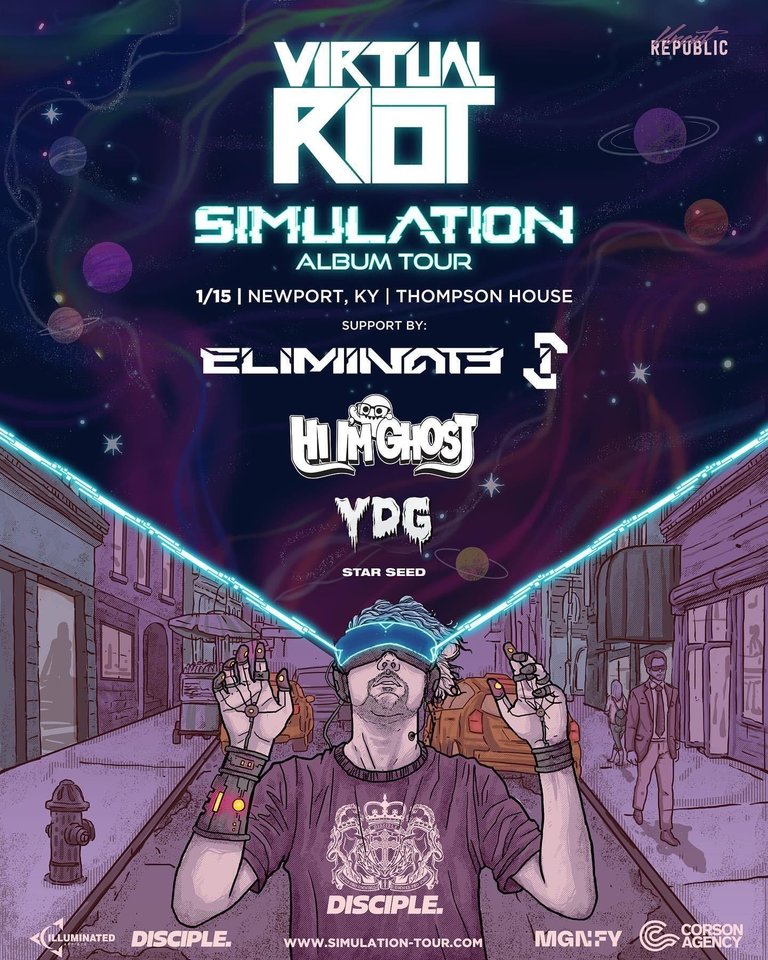 I am a massive fan of the 4 main artists performing tonight. I cannot decide who I am most excited to see. The only one that I have seen live previously is Eliminate back in 2018, again with my brother. I've been dying to see Hi I'm Ghost and YDG for the first time. Plus anybody who knows EDM in the least bit understands how huge Virtual Riot is. I'm so pumped to get out on the dance floor and go crazy again finally.
I have been listening to this playlist I made on Spotify that features all of the artists. If you open it up in Spotify there are more than 100 songs, the embed cuts it short due to limitations. I seriously have been jamming to this at the gym every other day for like a month. On top of that, I have countless hours spent bobbing my head to all of these talents over the last several years. Nothing beats knowing pretty much every song that gets played and feeling the rhythm in real life with a bunch of other people who share the same love for the music.
@flowerbaby and I have about a 3-hour drive to get to Newport, KY, and will be leaving shortly. We are staying in a hotel that has a pool and breakfast, cannot beat that. I am psyched to go swimming before the show and maybe explore a bit of Newport the day after. It is so nice to know I don't have to drive home immediately after the rave like I normally force myself to do. I accepted that the distance was just a bit too long since this area is a tad bit further than my usual destination of Columbus, OH.
I will be sure to update you all on how it goes sometime this week. For now, I am focused on enjoying our first time traveling in several months. It feels nice to finally get out and do something fun like this. I have a feeling there is going to be a wicked cool story to tell after this trip is over with.
---
---
---

My NFTs: https://inji.com/@daltono/nfts