---
---
I have an uncle whose name is Freddy still single and has no kids for now, so we have been trying to encourage him to build up and facilitate for himself so he can start thinking of getting married.
Freddy has such an amazing talent in him which God built inside his legs. "I'm not talking about football!" Infact Uncle Fred can't even give a proper football pass to a direct opponent In front of him, but Freddy can travel between different states in the country by foot! And sometimes he tells us that it is just a common exercise.
Uncle, you need to get a car "this was the song we kept singing to Fred whenever he returns back home from his common exercise", I guess he finally took it into consideration and one evening he returned home with a car!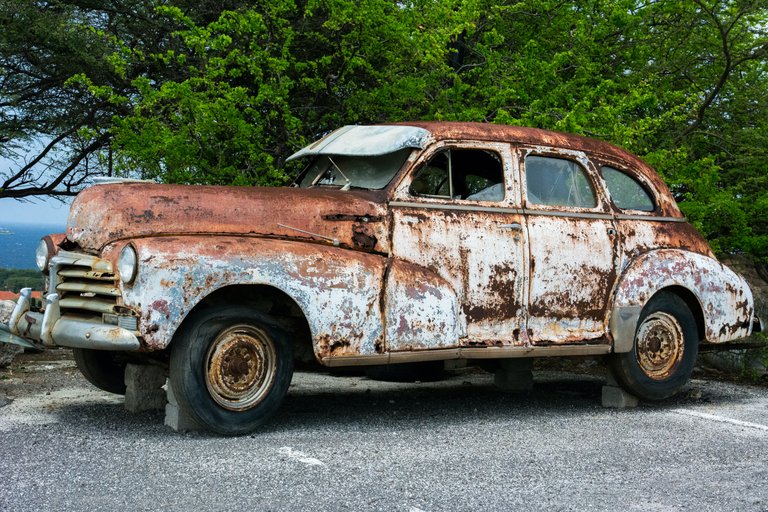 skitter - pexels
---
He said it was the best he could afford for himself so We couldn't help than to tears fully celebrate with him.
Three days later we decided to go an a little tour with Fred in his new lexus down to a shopping mall, we hopped into the car and it took us nearly 36 minutes just to start up the car engine before we could finally start locomoting.
Along the road, heading right towards a police checkpoint, one of the police officer saw the way our vehicle was dancing along the road driving sideways and brake dancing, the police officer ordered our vehicle to stop and park beside the road for a proper investigation why we are Micheal jacksoning the road!
Who are you and where are you all heading to? "The police officer asked us"
I am Freddy and this are my family, we are just heading at the mall "Freddy replied"
Okay, what's behind your car open up your boot! "The officer instructed"
Freddy quick jumped out and ran under the car!
Young man, I said open up your the boot of your car! "The officer instructed again"
I am opening the boot sir! "Freddy replying from under the car"
Freddy pulled one rope under the car and the boot popped open. When the officer looked inside it and found nothing in the boot, he hissed and angrily slammed the boot to close and the four doors opened! The officer closed the back doors and as he closed the front door the back one's opened again, he closed the back door and the burnet opened. The officer was already pissed off so he knelt down to pleaded with us that we should carry our problem and leave their check point.
We pushed it back home because the front tire had already fallen off and we can't drive a tricycle.
---
𝕋𝕙𝕒𝕟𝕜 𝕐𝕠𝕦 𝔽𝕠𝕣 ℝ𝕖𝕒𝕕𝕚𝕟𝕘 𝕋𝕙𝕚𝕤 𝔸𝕣𝕥𝕚𝕔𝕝𝕖!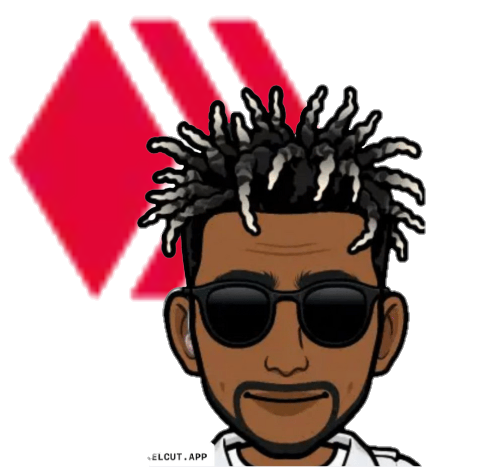 𝑰𝒇 𝒚𝒐𝒖 𝒍𝒐𝒗𝒆 𝒕𝒉𝒊𝒔 𝒑𝒐𝒔𝒕 𝒚𝒐𝒖 𝒄𝒂𝒏 𝒔𝒖𝒑𝒑𝒐𝒓𝒕 𝒕𝒉𝒆 𝒂𝒖𝒕𝒉𝒐𝒓 𝒘𝒊𝒕𝒉 𝒚𝒐𝒖𝒓 𝒖𝒑𝒗𝒐𝒕𝒆, 𝒄𝒐𝒎𝒎𝒆𝒏𝒕 𝒂𝒏𝒅 𝒓𝒆𝒃𝒍𝒐𝒈. 𝑭𝒐𝒓 𝒎𝒐𝒓𝒆 𝒂𝒓𝒕𝒊𝒄𝒍𝒆𝒔 𝒍𝒊𝒌𝒆 𝒕𝒉𝒊𝒔, 𝒄𝒍𝒊𝒄𝒌 𝒐𝒏 𝒕𝒉𝒆 𝒂𝒖𝒕𝒉𝒐𝒓'𝒔 𝒑𝒉𝒐𝒕𝒐 𝒕𝒐 𝒗𝒊𝒔𝒊𝒕 𝑩𝒍𝒐𝒈. Thank you!
---
𝔸𝕓𝕠𝕦𝕥 𝕥𝕙𝕖 𝕒𝕦𝕥𝕙𝕠𝕣
I am Richy Demson pka Dj protokkol ✍️. Contents of my blog include me being a Poet 📜 ● Fictioner 📝 ● Rhymer and poem 🔗● Blogger 👨‍💻● Author/Writer ✍️ ● Music mixologist 🎧📀● Photographer 📸💥● Therapist 💉💊● Mentor 👨‍🏫● Dancer/BBoy 🤸● Crypto enthusiasts 💰●lover of nature🌱🐌, Model 💎. You can visit my blog by clicking on the authors image above!.
---
©August 2022
---