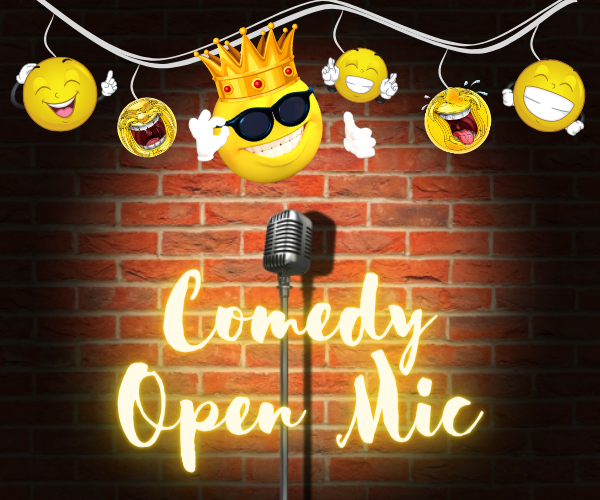 Greetings
It's been a while since we have done one of these newsletters, mainly due to the business of admins. This also comes hugely due to the fact that we wanted to observe how the community would grow naturally with minimum interference from the Comedy Open Mic admins.
In this post, we will go through the following
Our Zero Tolerance for Plagiarism Policy

The Possibility of a Comedy Rumble Comeback

Future Ideas

Our Zero Tolerance for Plagiarism Policy
This policy, while not exactly new, is necessary for making a more stable community. It is true that we have given many people who committed plagiarism second chances, sometimes even third. However, new variables have occurred throughout the period since the Comedy Open Mic community was first created, which is over a year.
First of all, there's the simple fact that we can't really afford the effort into giving those second chances anymore. Curators, namely @merit-ahama, have to run each post through many plagiarism sites for verification before submitting them to OCD. This process takes a lot of time as some of these often plagiarised posts take different approaches to spot.
Double checking, from @amirtheawesome1, makes this process even longer as each post is thoroughly looked into. Sadly, many times, chasing confirmation of whether a post is plagiarized or not costs some hard-working authors the chance for an OCD vote. To avoid this happening again and in an effort to make sure hard-working authors get rewarded, we can't give people second chances and keep observing them. Especially when we take the growth in numbers since the community was created.
An example of how harmful what's mentioned above can be is something that happened last year.

I don't know if anyone remembers this but there was a time period when our second-chance policy cost us to shoot ourselves in the foot.
The time period in question had a wave of random users posting re-worded plagiarized posts in the community, disrupting the whole process. This wave wasn't even discovered by me, @amirtheawesome1, but actually thanks to a gracious help from @dlmmqb who pointed out what was happening.
The previous policy led to a lot of lost time that cost everyone involved and we simply cannot afford that happening again.
The final reason is simple. We believe that it is within our rights to keep this community 100% reflective of the goals which started it in the first place: a community where funny people have a place to post their original funny posts and get rewarded in the process.
There's a lot more to say about this, but we believe this is enough at this point.

The Possibility of a Comedy Rumble Comeback
There's currently a conversation about the return of the Comedy Rumble. Some changes will occur to the original format as we have learned a lot from our first attempt. We're currently talking to sponsors, but there's an issue which needs solving before proceeding.
The Comedy Rumble requires more than the number of judges available at the moment. So, we're open to people who want to join as judges throughout that period. It should also be noted that the payment won't be too luxurious either, but people willing to help will be compensated throughout the Comedy Rumble and even in the future.

Future Ideas
The Comedy Open Mic community aims to expand beyond just making posts that are funny, but also posts that are about comedy as a subject. This includes talking about funny movies, tv shows, comedians, and different aspects that relate to comedy. So, some of the stuff we're open to and are asking if you are open to as well is expanding toward that space. We don't want to force that on anyone, so we're open to the community's opinions before making that decision.
Another idea is tipping, this will come as an alternative to the usual OCD curation as not every post is going to get curated for a variety of reasons. So, we will start tipping posts that don't get curated due to any reason, including missing the time stamp where a post should have been submitted to curation. So, even if your post doesn't get curated, don't worry, you will still get rewarded for it.
The final idea is...... Well, what do you have in mind? What direction would you like the Comedy Open Mic community to take? Are there any ideas you would like to see us embrace? Do you like the current state of the community or not? What would you change, or what would you keep? We're open to all ideas. After all, this community was created for the people in it.

Please, let us what you think in the comments below.