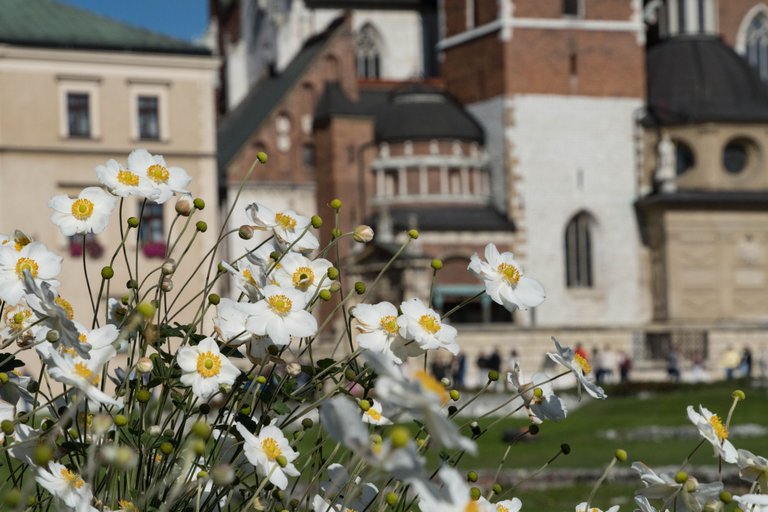 Even if you walk in Krakow without a guide, it would be difficult to miss the Wawel Castle. It is the southernmost point of Krakow Old Town that connects two ends of a green belt of Planty Park like a precious buckle.
From the Main Square where we stopped last time, just go south down the Grodzka street. If you cross the wide street with tram lines and see The Church of St. Francis of Assisi (in the photo below) - you are on the right track.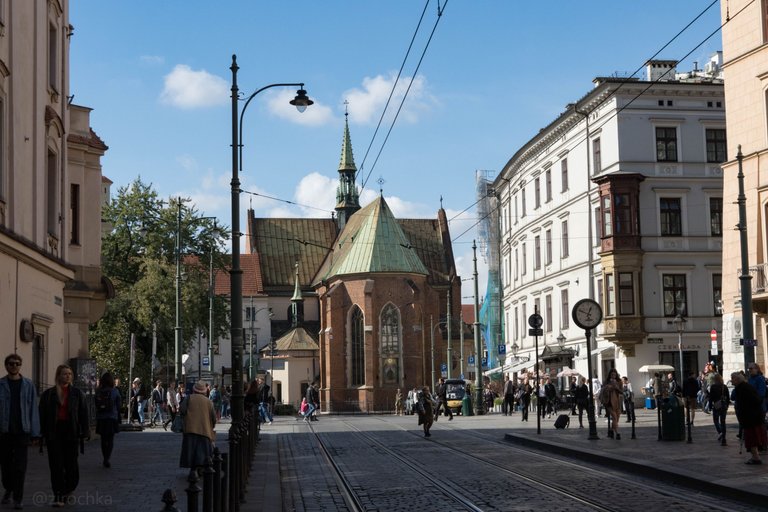 You will see lots of cafes with chocolate, ice cream and delicate sweets in their windows on both sides. Also with cold beer or prosecco or cappuccino with soft airy foam, dumplings (pierogi), donuts, fresh pasta or pizza or fragrant smoked sausages ... stop! Stop. This is the wrong way. Be careful, as once you come in, sit and bite their tempting treats you can get lost in time and forget about your family and friends and the purpose of your walk for hours... Like poor Edward from The Chronicles of Narnia. So, I warned you.

Kanonicza (Сanonical) street runs toward Wawel castle in parallel with Grodzka Street which is still a Royal Path. And if I am not mistaken, Kanonicza is the oldest street in Krakow. Also, this is a quarter of Bishop's residences. The name comes from the canons of the Wawel Cathedral, whose houses have been located here since the 14th century. They were rebuilt several times in accordance with the fashion of the epoche - Gothic, Renaissance, or Baroque.
A quick quiz: can you see the unicorn in these photos?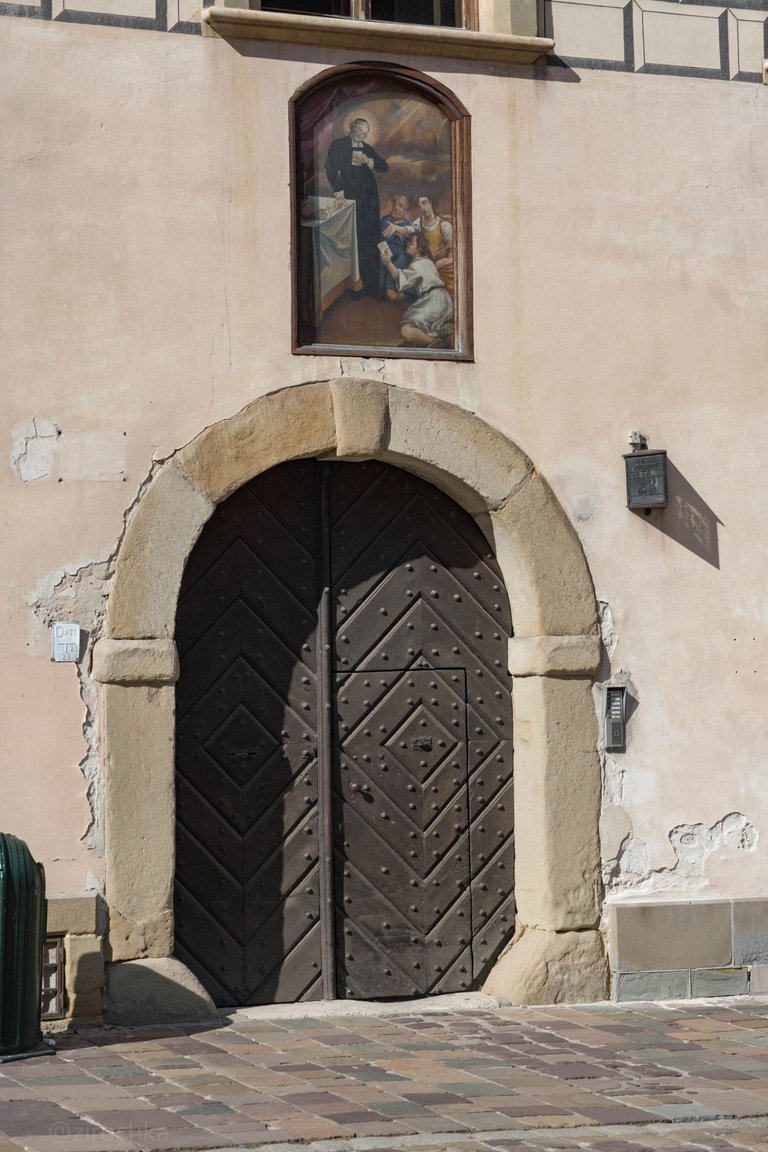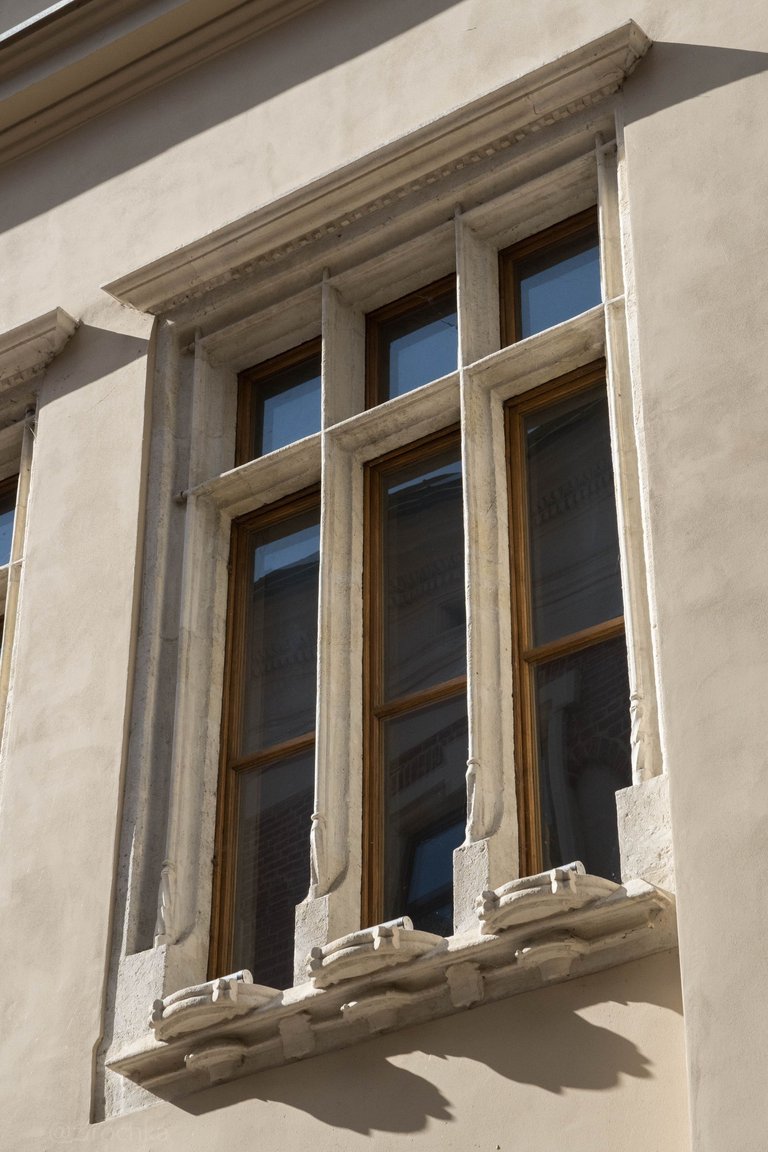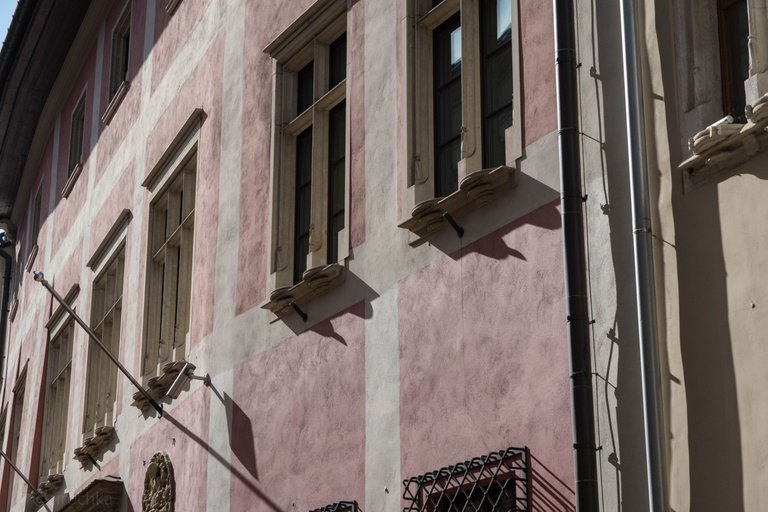 🏰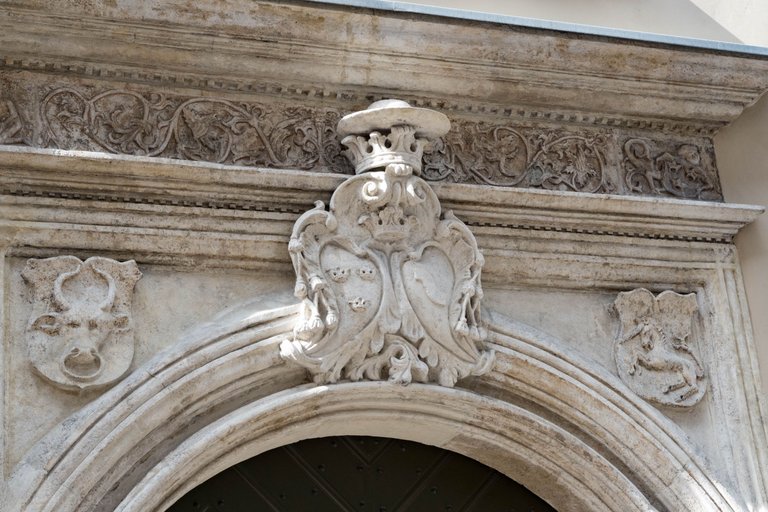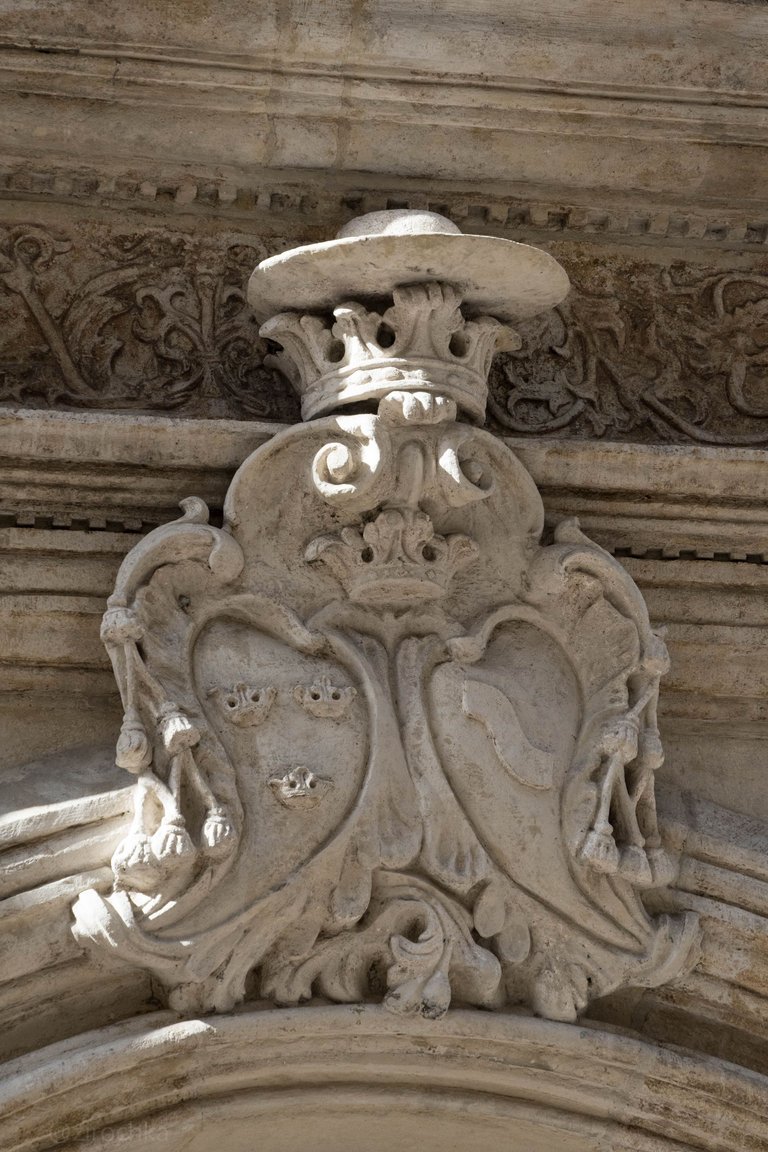 ---
My visit to Wawel Castle was like a siege. On the first day, I didn't know if I wanted to go inside along with the noisy and endless multilingual flow of people. The words from guidebooks like "Everyone who comes to Krakow wants to go to Wawel" make me scared. So I was just walking in a circle around it like the Jews who circled ancient Jericho until it was defeated.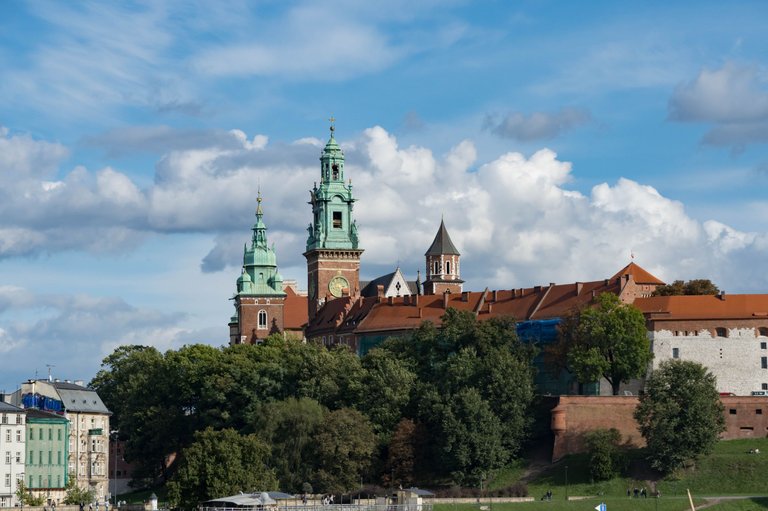 Also, I must confess that I didn't walk alone and I would like to tag @gtg here who waited patiently for me along the way while I was taking more and more pictures of it from all possible points and angles on both sides of the Vistula River. Here he can see what came out of it... He walked with me not as a local guide and sometimes we couldn't decide who is more stranger here in Krakow. But thanks to him, I am still more focused on the better side of this small but memorable segment of my life.
BTW, this is another question how its Polish name Wisła gained "t" and "u" and turned into Vistula. Another one because first I wondered where the Wawel name came from. Later, I found out that Wawel is from Polish word meaning "hill". So here everything is clear, simple and logical. But I dug deeper and found that maybe this word came from "a place where there is a guard". Sounds logical as well.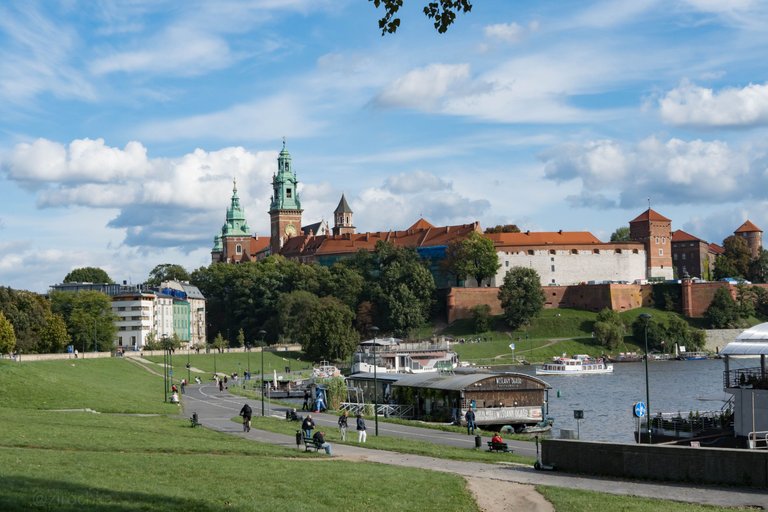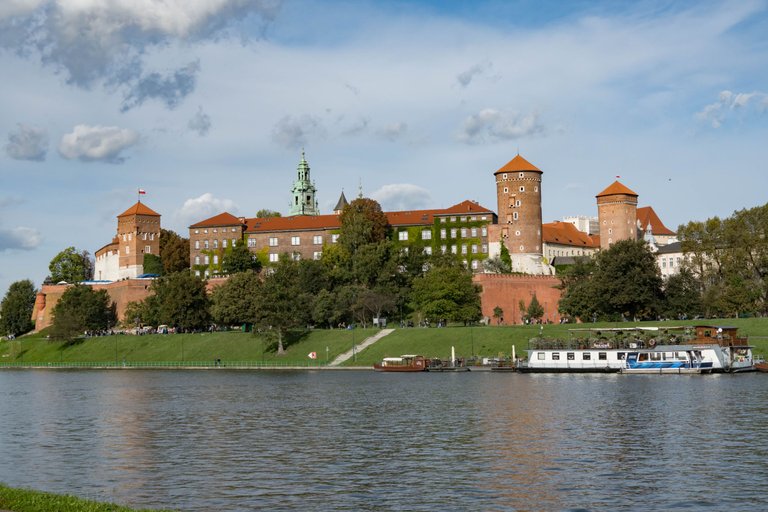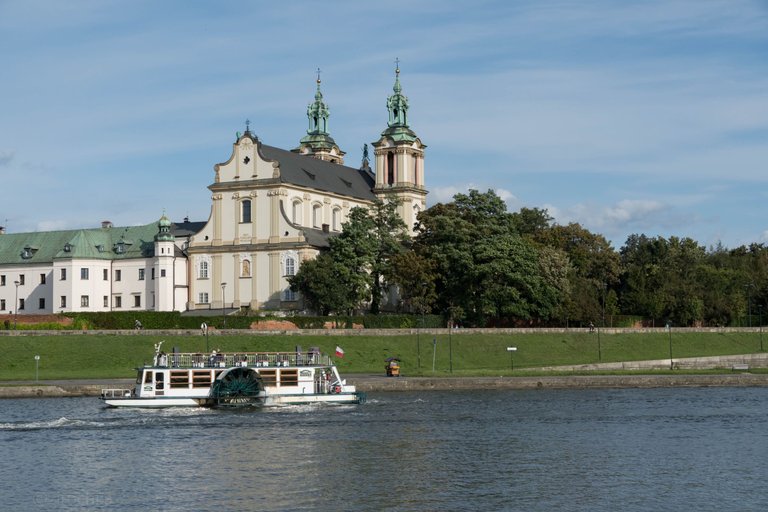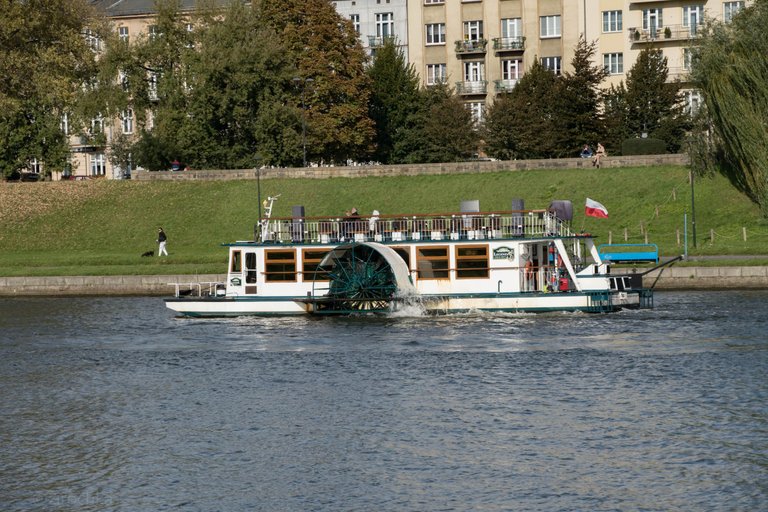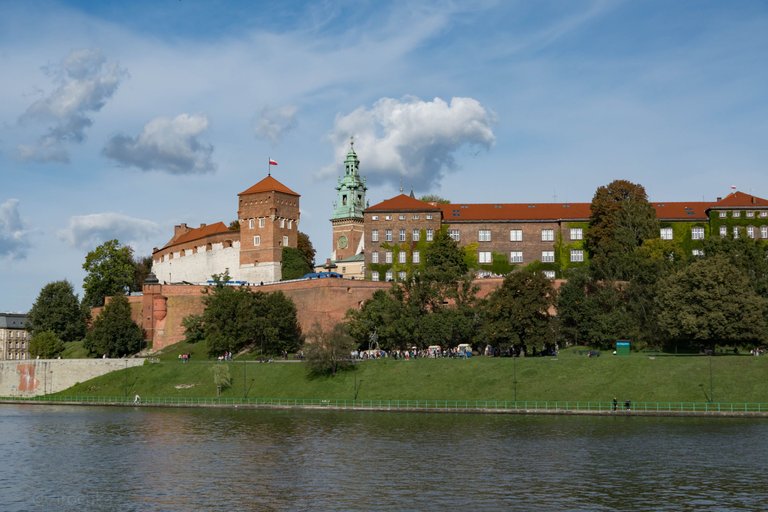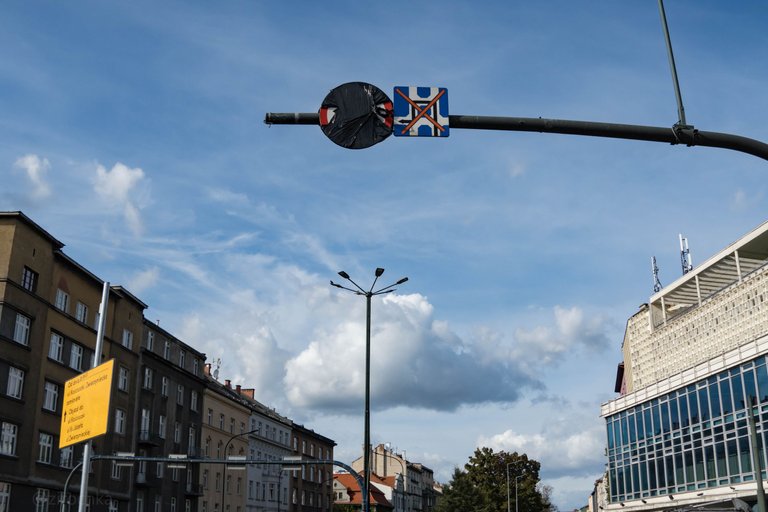 This was the last thing I expected to see somewhere outside of Ukraine, more precisely, in those places where we expected the Russian invaders to attack in 2022. All road signs with the names of streets or settlements were painted over or covered with protective film (although not to protect but rather to hide or confuse). Just like this sign. But in this case, it was protected as all this area was under repairing.

I said to @phortun that I have no photo of Wawel Dragon or Smok Wawelski but actually I have one! If the poor creature could be seen in this image. I remember him from my first 1-day visit of Krakow back in 2010 and I can witness that time had no effect on him.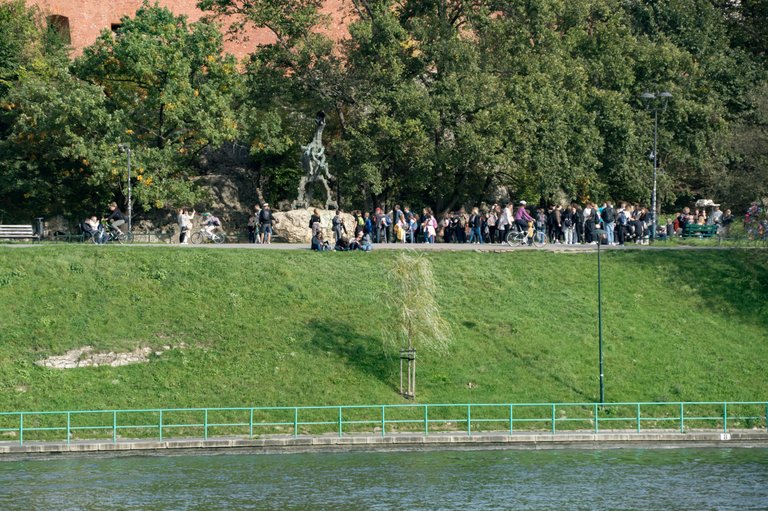 The avenue of stars goes along the high castle wall. I captured this one dedicated to Tim Roth coz I am a kind of his fan.😁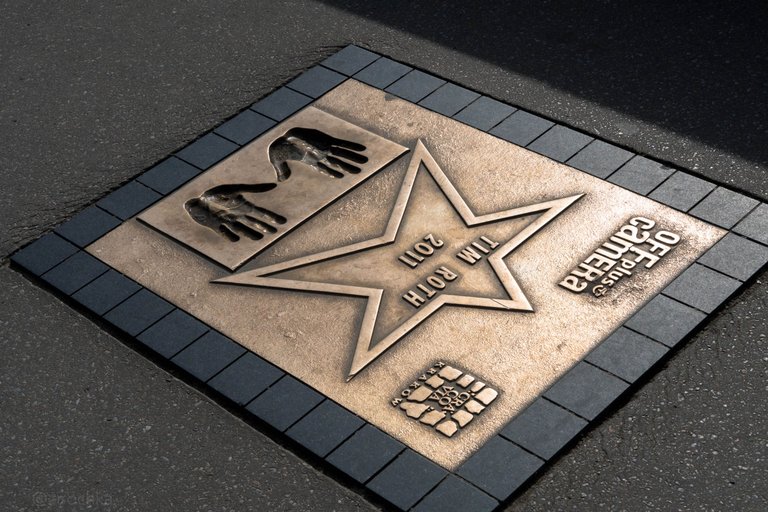 On the other day, I was strolling on my own along Adama Mickiewicza Alley and ended up near the castle again. Maybe because of a good mood or a nice weather or a small amount of visitors at that time, but I said to myself - why not? After all, the entrance is free. 😉 Let's see what I remember from the first visit.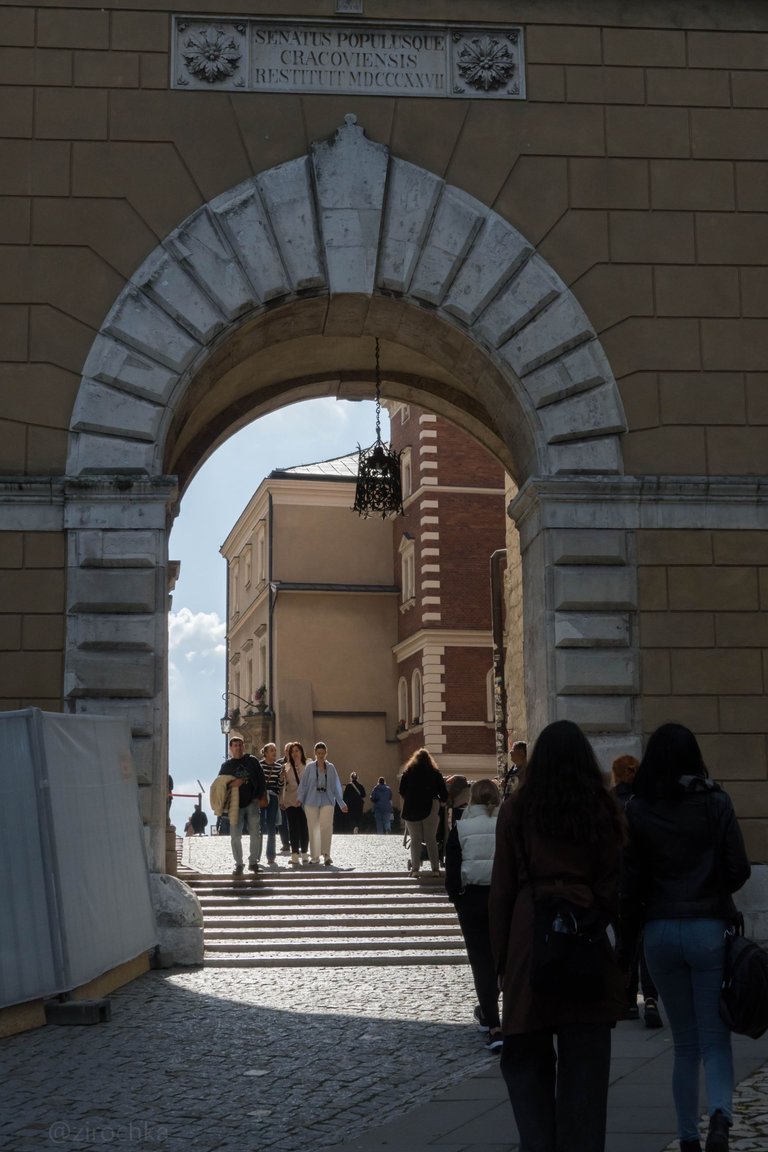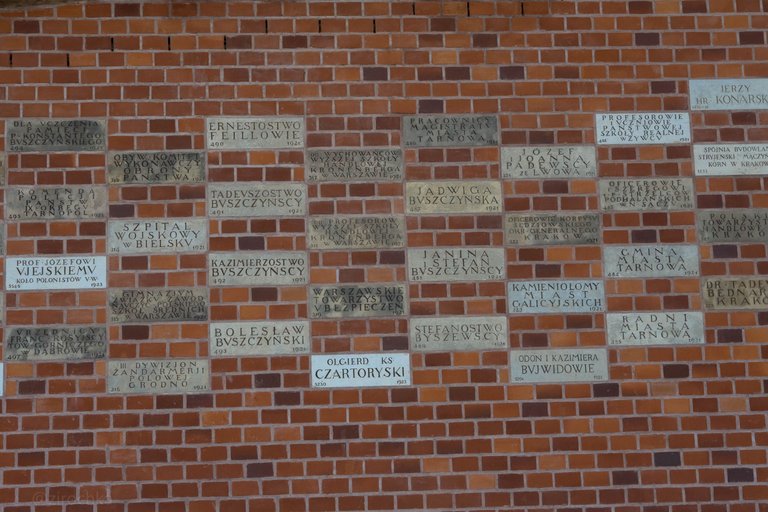 The one thing I like the most about a solo trip. It is moving in my own pace, when I never need to choose between listening to the story and taking pictures. My brain can process only 1 task at a time.😉
So, everything here has the name Wawel - the whole highlands and the Castle and the Cathedral. The Castle started its royal history in 1038-1039 and ended in 1609 when the royal residence was moved to Warsaw. In addition to the fact that real kings lived and were buried here, the biography of the castle is similar to fate of the Bishop's residence - over time, it changed its style from Gothic to Renaissance, which was facilitated by fires that partially destroyed it. Also, the castle was burned, destroyed and looted by enemy armies in different years.
This explains its appearance both from the outside and from the inside. When I hear the word eclectic, Wawel Castle is the first thing that comes to mind.
During the Austrian rule, part of the royal hill was rebuilt as military buildings, barracks and a hospital. Saying "military" I immediately think of my husband who is somewhere on the east of Ukraine and of the first snow we had yesterday in Ukraine...
By the way, I finally found out what are the bricks with names on the wall along the way up to the main gates. The year 1922 1923 is indicated on most of them - these are memorial bricks with inscriptions in honor of the donors. Such a noble way to convey your name to posterity.
---
I will not pretend the guide of a historian, there is a plenty of printed, audio and human guides about The Castle and The Cathedral (Bazylika archikatedralna św. Stanisława i św. Wacława). This time, it was very peaceful and cozy. The yard is very spacious, with a lot of what a tourist needs most. What do you think it is? Correct, a place to sit and rest, and a toilet.
And same as real guide I will give you free time to walk around on your own and enjoy.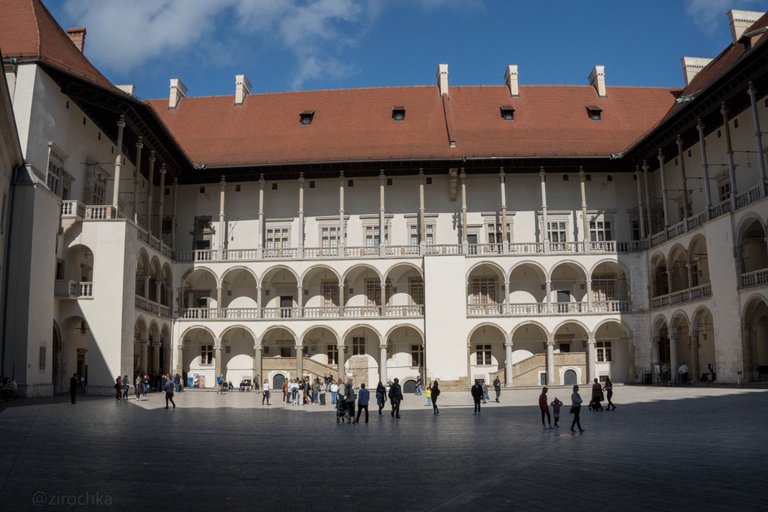 | As a thank you for your time and attention, here is an interesting fact about Ukraine that you might not know. | |
| --- | --- |
The Ukrainian language has been banned and suppressed 134 times over the past 400 years. In most cases, these were prohibitions from the Russian tsars and the Russian church. These were bans on studying, using in official institutions, printing books, holding church services or theatrical performances, even giving Ukrainian names to children.
Before the invasion of 2022, 450,000 schoolchildren in Ukraine studied the Russian language. At the same time, 10 million Ukrainians living in Russia have 0 Ukrainian schools.
This is all for today
Take care, and see you!
@zirochka
❤️